Just like that and it's already 2018. What a year we just had 'automotively' speaking, and now would be a good time to recall the motoring laws, the industry developments and the traffic incidents that placed themselves at the center of our national consciousness—whether in the real world or in the digital one. These are the stories that got both car owners and commuters arguing on social media. Let's revisit them one last time.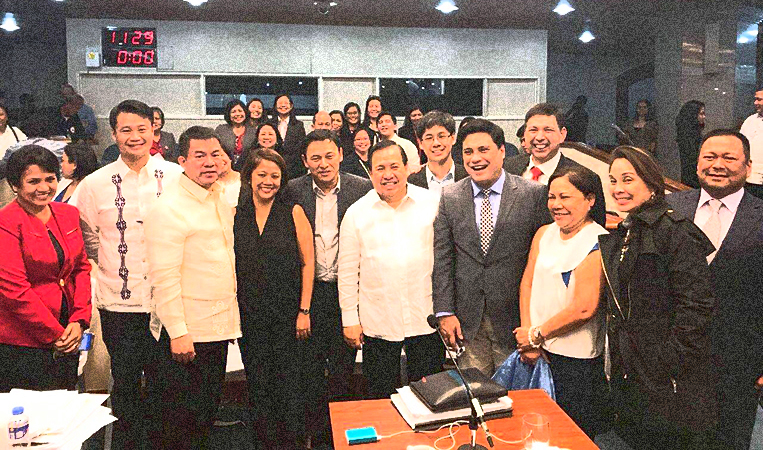 1. TRAIN Act revises automotive taxation in the Philippines. The yearlong speculations have been laid to rest. The new taxation scheme aka Tax Reform for Acceleration and Inclusion Act was approved by President Duterte on December 19, putting in effect four tiers of excise taxation:
* Vehicles with a net manufacturer's price of P600,000 and below will now be taxed 4% (a maximum P24,000), compared to the previous 2% (a maximum P12,000).
* Vehicles with a net manufacturer's price of more than P600,000 up to P1,000,000 will now be taxed a flat rate of 10%. Before, vehicles with a net manufacturer's price of more than P600,000 up to P1,100,000 were taxed based on a graduated formula of P12,000 (2% of P600,000) plus 20% of any amount exceeding P600,000.
* Vehicles with a net manufacturer's price of more than P1,000,000 up to P4,000,000 will now be taxed a flat rate of 20%. Before, vehicles with a net manufacturer's price of more than P1,100,000 up to P2,100,000 were taxed P112,000 plus 40% of any amount exceeding P1,100,000.
* Vehicles with a net manufacturer's price of more than P4,000,000 will now be taxed a flat rate of 50%. Before, vehicles with a net manufacturer's price of more than P2,100,000 were taxed P512,000 plus 60% of any amount exceeding P2,100,000.
Meanwhile, hybrid vehicles will now be taxed just 50% of the regular rates applied to cars with conventional internal-combustion engines, and pickup trucks and fully electric cars will be completely exempt (0%) from the excise tax.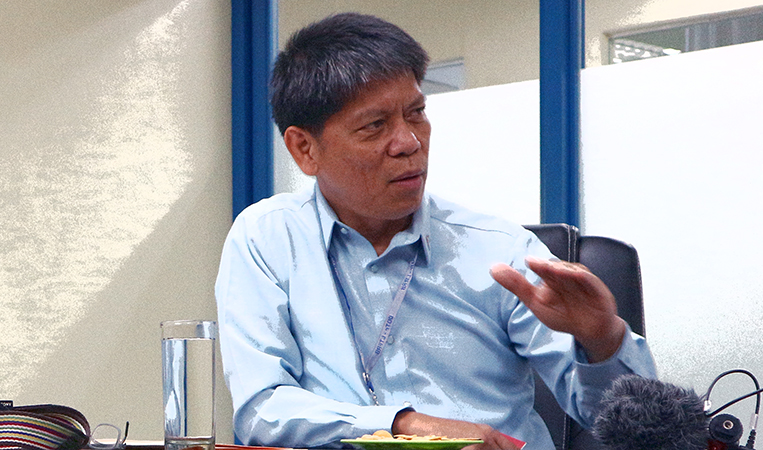 2. LTFRB cracks down on transport network companies. The Land Transportation Franchising and Regulatory Board was one of the most unpopular government agencies this year as it put its foot down in dealing with unregistered TNCs wanting to do business in the country. In August, the board shocked (and angered) many when it slapped a whopping P190-million fine against "contumacious" Uber for repeatedly disobeying its order to stop activating new cars and drivers—this after the globally beleaguered ride-hailing firm had already been made to pay P5,000,000 together with Grab.
In the months that followed, the LTFRB sprang into further action as it shut down (or at least attempted to) new aspirants in the TNC game: Angkas, Arcade City, LibreTaxi, Wunder and Owto. It's a thankless job, but someone has to do it.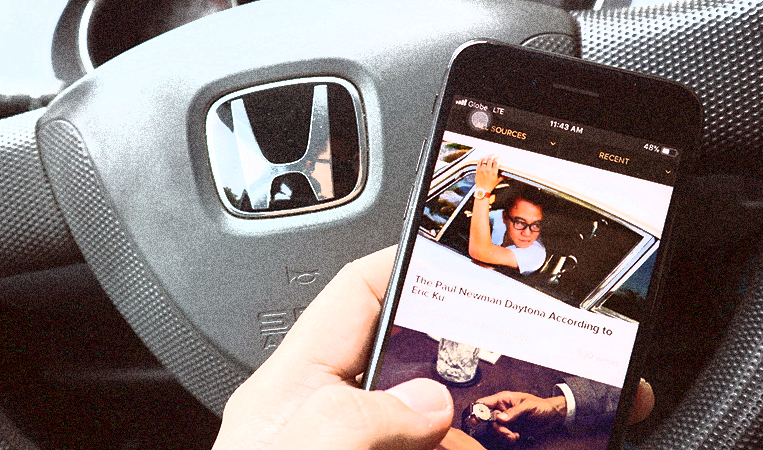 3. Anti-Distracted Driving Act is officially a law. They call it ADDA, the millennial-sounding acronym for Republic Act 10913. In a nutshell, it is now illegal to use a mobile device—texting, calling, surfing, tweeting, playing games, watching videos, even configuring Waze—if you're behind the wheel of a motor vehicle. If you do? For the first offense, you will be fined P5,000. For the second offense, you will be fined P10,000. For the third offense, you will be fined P15,000 and receive a three-month driving suspension. For the fourth offense, you will be fined P20,000 and have your driver's license revoked.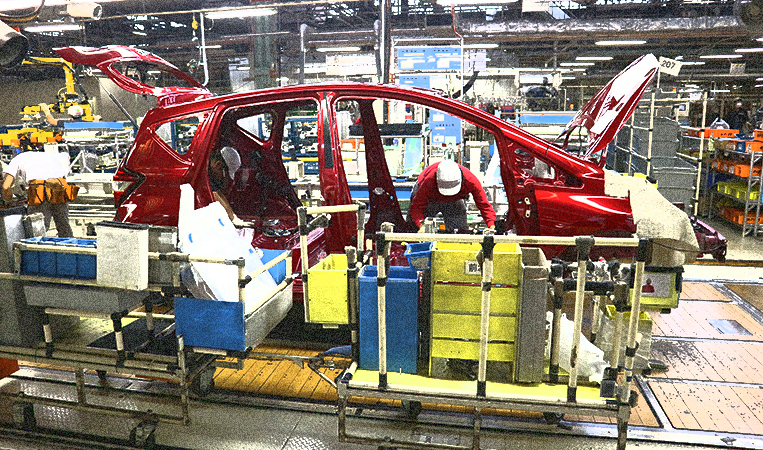 4. Japan's car industry gets embroiled in quality-control cheating scandal. Where to begin? On top of the widespread Takata airbag debacle that continued to recall millions of vehicles, there was the revelation that certain automakers were not only falsifying product-quality checks but also allowing non-authorized personnel to conduct final inspections on their products. Worse, Kobe Steel, which supplied steel, copper and aluminum to Honda, Nissan and Toyota, admitted forging quality certification on materials it sold—putting in question the structural integrity of cars that rolled out of the factories of its clients. Needless to say, corporate Japan's near-immaculate reputation took a huge hit in the last 12 months.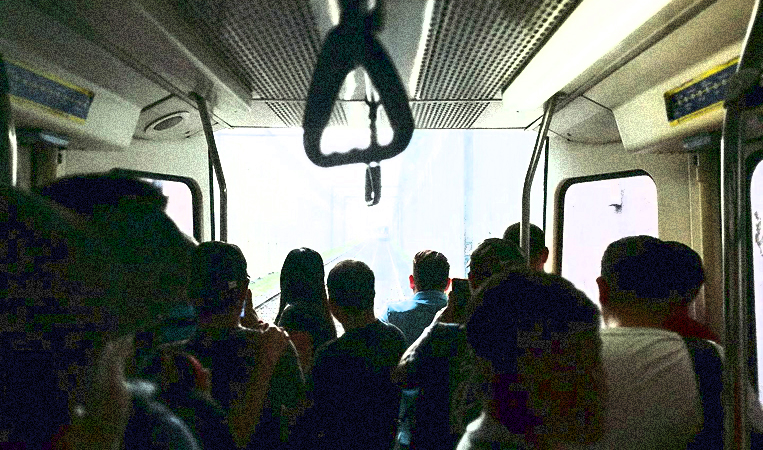 5. MRT trains break down again and again and again. It came to a point where it seemed like Metro Rail Transit 3 was cursed. This year, the train line that runs the length of EDSA had so many issues you'd think someone was trying to sabotage its management. Trains would stop dead in their tracks, and passengers would be forced to walk along the rails. Even more hilariously, cars would decouple from each other. Heck, a freak accident even saw a woman getting her arm severed when she fell into a gap between two cars. The Department of Transportation protested when a media outlet made it seem like the DOTr head had all but given up and was just asking the public for prayers in solving the MRT's woes. In truth? Yep, this train system probably needs divine intervention right now.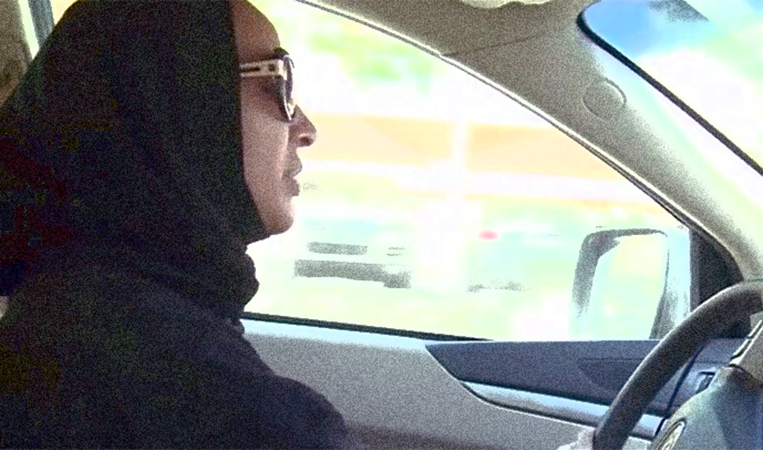 6. Saudi Arabia finally allows its women to drive. On September 26, the Middle East country's Ministry of Foreign Affairs announced that the kingdom was now letting its female citizens operate motor vehicles, with the royal decree expected to be consummated no later than June 24, 2018. In the past, women who dared to steer an automobile were arrested; some even lost their jobs as a result. Don't be surprised if we soon see a Saudi lady kicking butt in motorsports—all that pent-up motoring enthusiasm could be very useful around a track.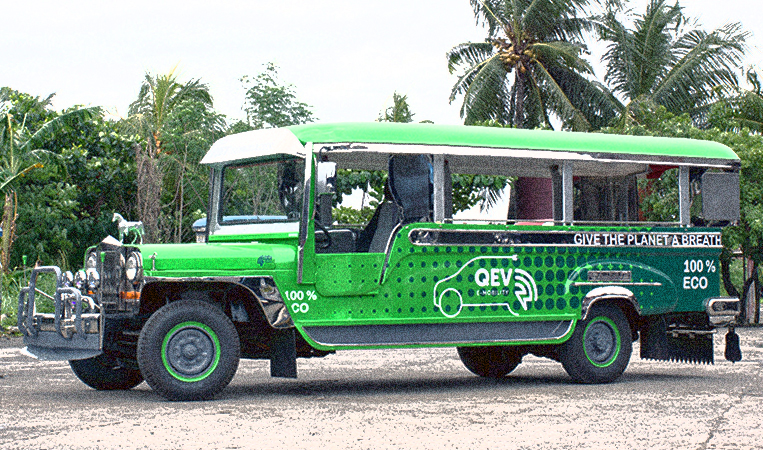 7. The Philippine jeepney's days are numbered. Love it or hate it, the antiquated jeepney is indeed part of our popular culture. It seems a picture of Manila is not complete without it—even '70s music group Hotdog said as much in one of their chart-topping hits. But now the iconic vehicle has to go, and no strike threats from jeepney organizations are going to stop the government from modernizing our public-utility vehicles. The DOTr is serious in its intent to discard units that are older than 15 years, with the campaign set to be in full swing this coming year. Ride one and take selfies—you might miss it when it's gone. Then again, perhaps the jeepney could soldier on in the same physical form if it had electric propulsion.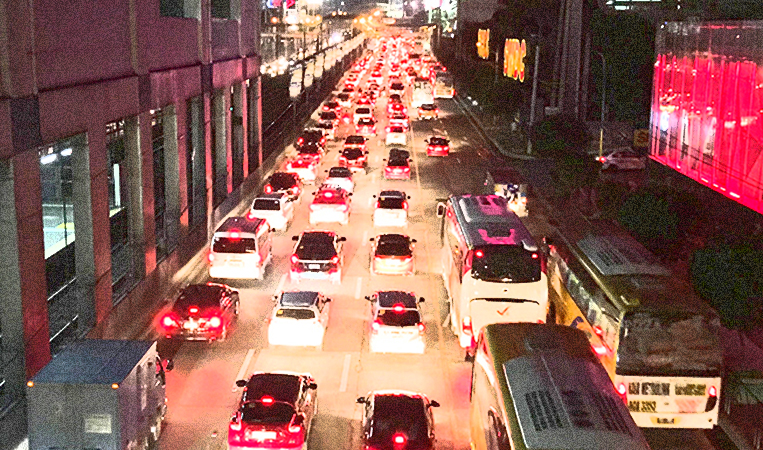 8. Waze survey ranks the Philippines as the worst country for driving. In just its third year, the Waze Driver Satisfaction Index gave our beloved archipelago the ignominious honor of being dead last among 40 nations when it comes to motoring conditions. We even beat the likes of Indonesia and Russia (where road rage is so commonplace no one is going to watch you getting mauled to death by another motorist). The survey took into consideration such factors as traffic volume, road quality, road safety, driver services, vehicle accessibility and the so-called Wazeyness (or happiness and helpfulness of the Waze community). Well, at least now we can only climb up the rankings. (Wait…we'll climb up, right? Right?!)
9. Formula 1 unveils a new and modern logo. You may not care about this if you don't follow the glamorous race series, but it's important because it signals a new era in motorsports, where electric cars are threatening to supplant long-established ones. As with other technological advancements, this is progress worth observing if we want to know when EVs will go mainstream around the world. Many fans complained, but VISOR gave the fresh logo a thumbs-up.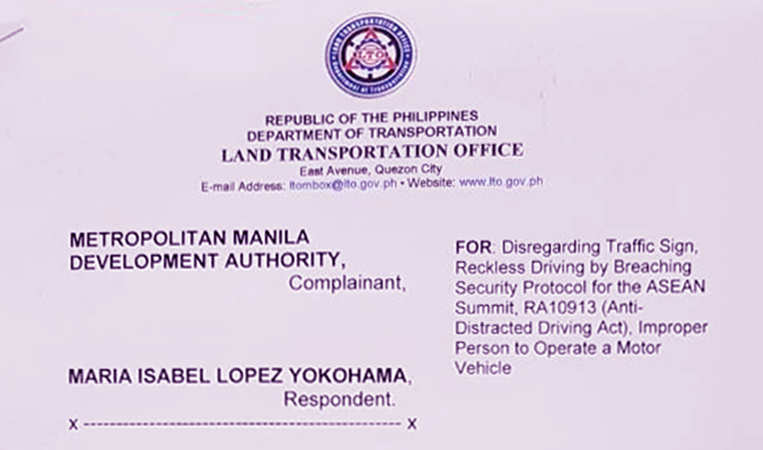 10. Maria Isabel Lopez has her driver's license revoked. Is this even legitimate motoring news? Many of us simply dismissed as weird the incident in which the former beauty queen illegally used the special lane reserved for participants of the 31st ASEAN Summit (and then bragged about it on Facebook). But allow us to point out the significance of this episode: It showed everyone that breaking traffic rules has a consequence, and that this consequence doesn't exempt celebrities or VIPs. Sure, canceling the offender's license is probably a mere slap on the wrist compared to the potential harm her actions could have caused, but it's still better than the selective immunity we have been used to witnessing on a regular basis. Now, let's penalize douchebag politicians who bully their way through traffic. That would make a happy New Year indeed.