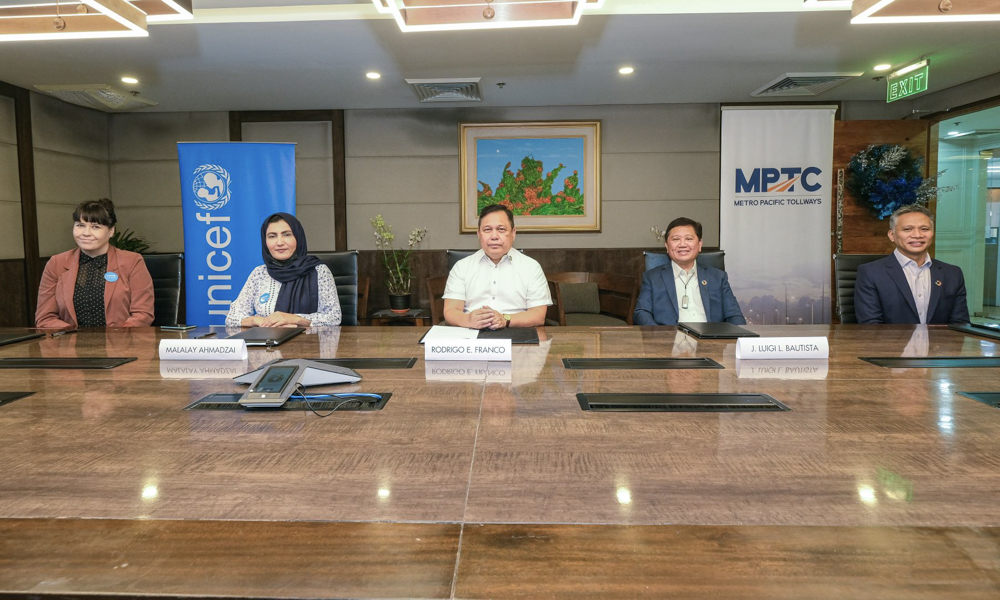 According to the University of the Philippines' National Center for Transportation Studies, 38 children in the country lose their lives each day to traffic accidents. In the grand scheme of things given our population, that number seems insignificant. But when it's your own child or someone close to you, it isn't so small anymore.
Given its pivotal role in serving the transport needs of Filipinos, expressway operator Metro Pacific Tollways Corporation believes that there is more that can be done to protect young kids. After all, national hero Jose Rizal firmly believes that the country's future lies in the youth. For that, it has vowed to support the United Nations Children's Fund's road-safety initiative.
UNICEF's three-year program will see it enhancing infrastructure near schools and other high-risk areas, and conducting seminars on road safety, urban planning, health systems, and child rights. MPTC and its subsidiaries will be backing this project in order to reach the goal of reducing traffic fatalities globally by 50% by 2030.