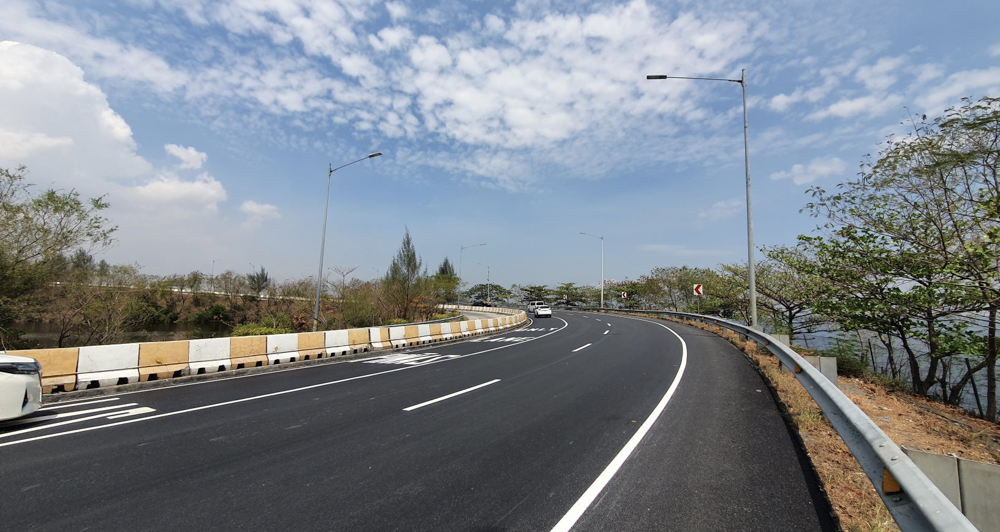 It's that time of the year again, and we're not talking about Christmas just yet. Every end of October, Filipinos travel back to their home provinces to pay their respects to relatives who have passed on. Despite the ongoing pandemic, expressway operators expect people to still carry on with the yearly tradition. Metro Pacific Tollways Corporation is well-prepared for this with its "Safe Trip Mo, Sagot Ko" campaign.
As early as October 22, teams on NLEX, SCTEX, CAVITEX, CAVITEX C5 Link, and CALAX have been on heightened alert. Customer services are ramped up, and safety protocols are strictly enforced with the influx of travelers.
On NLEX and SCTEX alone, MPTC expects a 10% increase of traffic. That's why management teams will extend working hours to monitor the higher volume of vehicles. Choke points like Balintawak and Mindanao Avenue (Quezon City), Karuhatan (Valenzuela), Bocaue (Bulacan), San Simon and San Fernando (Pampanga), Tipo (Bataan) and Tarlac will be closely observed to ensure better traffic flow. During this time, 1,200 personnel of various roles will be deployed, as well as emergency medical services and incident response teams.
For CAVITEX, CAVITEX C5 Link and CALAX, traffic is expected to grow by 11-15%. And so, MPTC will keep customer service centers operational 24/7. Moreover, ambulant tellers will be deployed to assist motorists.
Additionally, from October 27 to November 2, all construction works and lane closures at MPTC expressways will be suspended, save for necessary safety repairs. Also, free 24-hour towing services for Class 1 vehicles will be available from 6am on October 29 to 6am of November 2. The company's social-media page will provide updates, while its 1-35000 hotline will address customer concerns around the clock.
Breaks like these are important to recharge our tired souls. Just make sure that you and your vehicle are in the best shape before hitting the road.