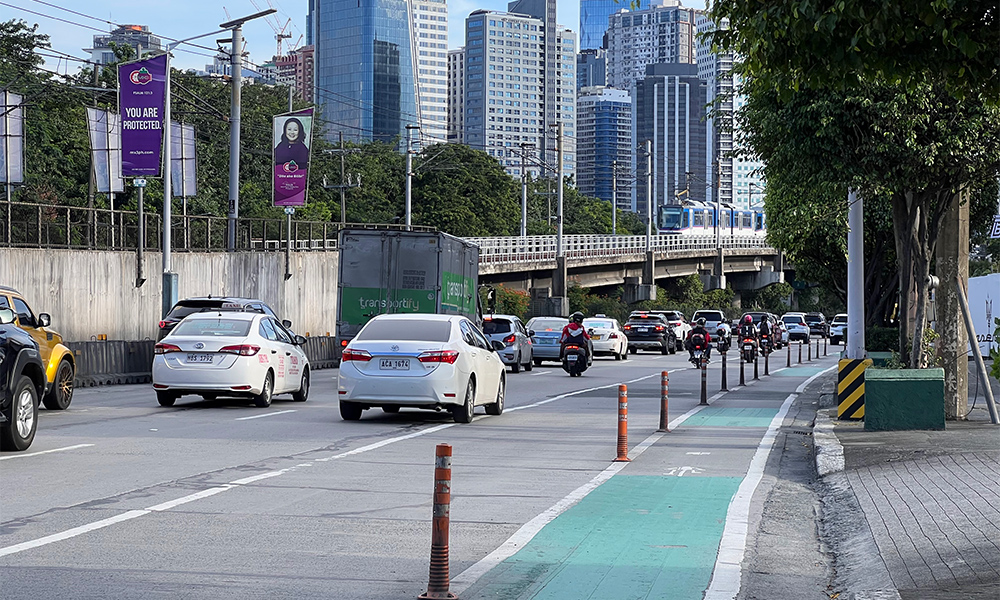 Besides the Palace issuing Memorandum Circular 27 2023 suspending classes in public schools and work in government offices in Metro Manila and Bulacan this August 25, the government has a few more tricks up its sleeve for managing traffic with the upcoming International Basketball Federation (FIBA) World Cup.
The Metropolitan Manila Development Authority announced a stop-and-go an intermittent-stop traffic scheme for Epifanio de los Santos Avenue (EDSA), Kalayaan Avenue, Diokno Boulevard, Roxas Boulevard, Andrews Avenue, Sales Road, and other routes that FIBA athletes and delegates may take. No date was given, but teams have started to arrive as early as today.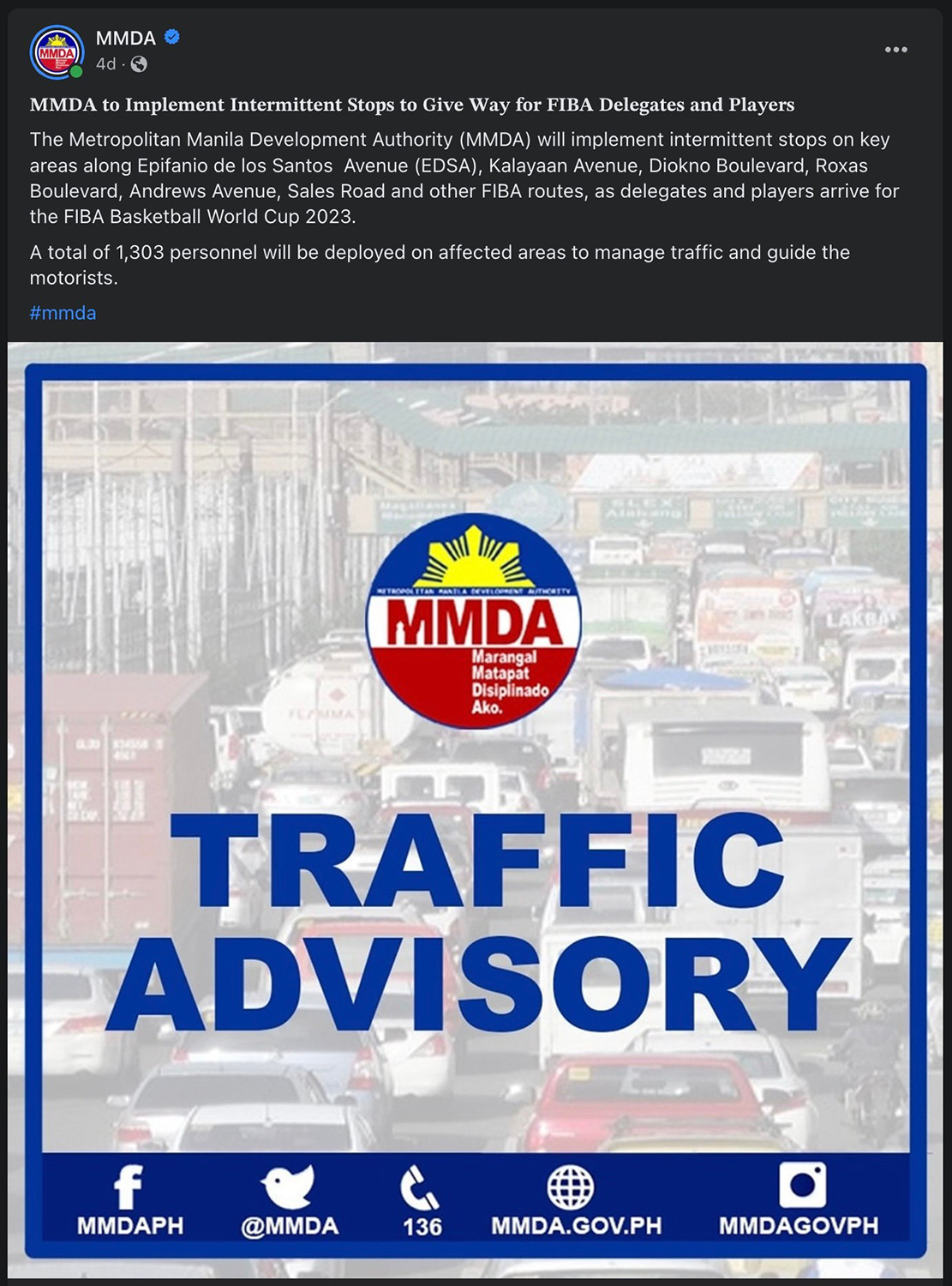 The FIBA opening ceremony will be held this Friday (August 25) at the Philippine Arena in Bocaue, Bulacan. Citing logistical concerns, FIBA officials relegated the venue to two games on the first day of the World Cup. The two other locations, Mall of Asia Arena in Pasay and Araneta Coliseum in Cubao, will be hosting games daily from August 25 to September 3, while the former will also be holding finals matches from September 5 to 10.
It's not an easy feat ensuring that the FIBA delegations get to their destinations with ease in one of the most congested metropolitan areas in the world. It's telling, however, that we have to resort to extreme yet temporary measures instead of designing our cities to move people without causing terrible gridlock in the first place.