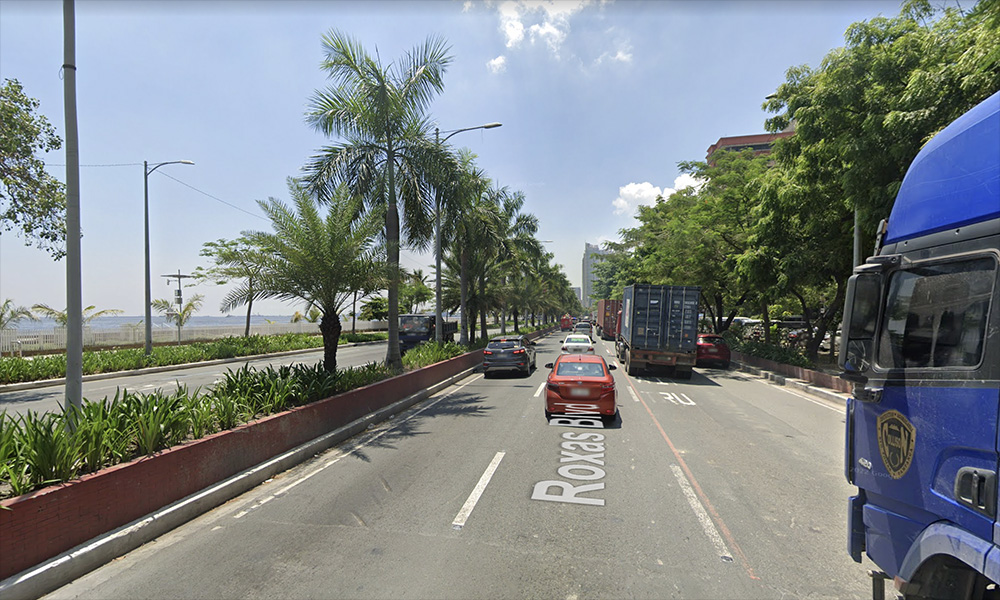 Just because everyone's favorite No Contact Apprehension Program has been suspended nationwide doesn't mean that people are now given a free pass to do stupid things on the road when there are no traffic enforcers around—like speeding.
If that long stretch of coastal road along Roxas Boulevard looks mighty tempting for you to give your machine the good old "Italian tune-up," we suggest you fight the urge. Even if it isn't indicated on the road signs, the speed limit along said road is 60km/h. Exceed that and you'll be fined P1,000, as indicated by the MMDA Regulation 19-001.
Other roads covered by this rule include:
A. Bonifacio Avenue
Araneta Avenue
C.P. Garcia Avenue
EDSA
Magsaysay Boulevard/Aurora Boulevard
Marcos Highway/MacArthur Highway
Ortigas Avenue
Quezon Avenue/Commonwealth Avenue
Recto Avenue
Rizal Avenue
President Quirino Avenue
Taft Avenue
Shaw Boulevard
SLEX
Southeast Metro Manila Expressway (also called Skyway Stage 4 and C6)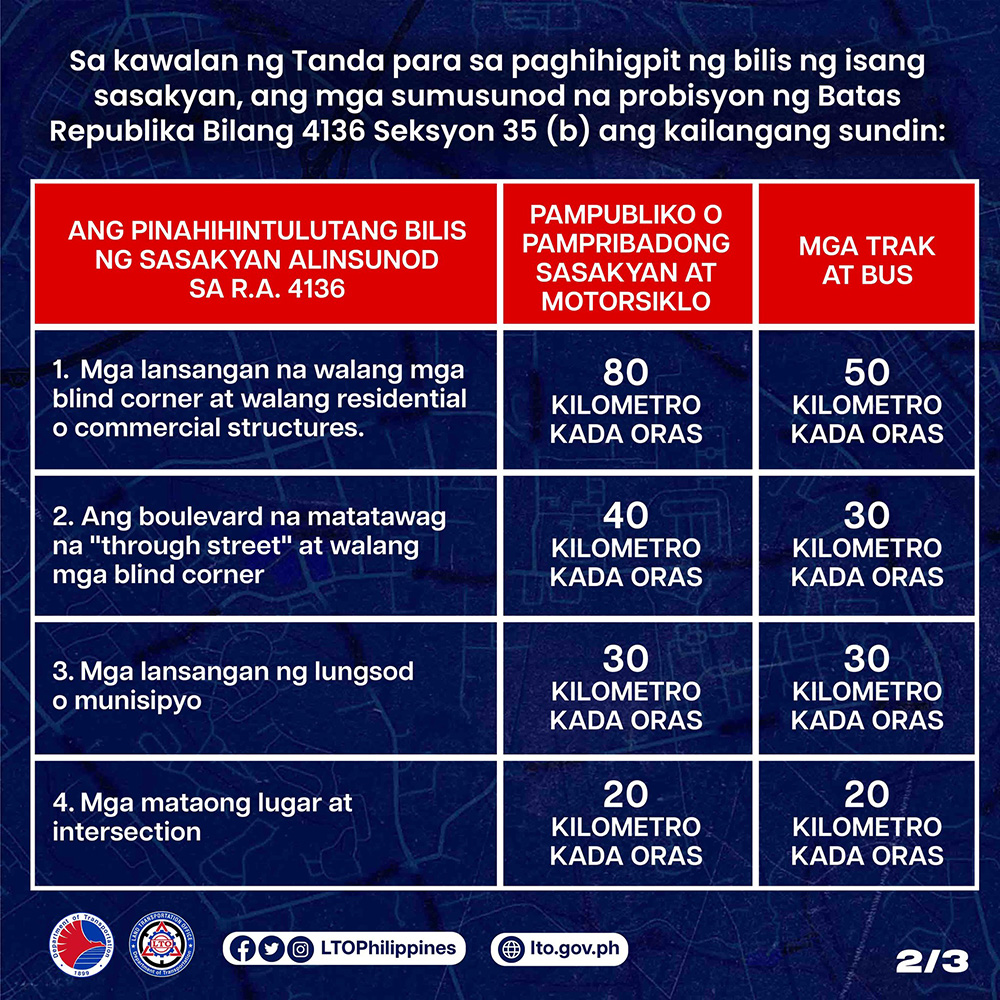 In fact, the Land Transportation Office recently posted a reminder about speed limits in accordance with Republic Act 4136.
• In places without blind corners or residential/commercial structures, PUVs, private cars, and motorcycles are allowed to run at a maximum of 80km/h, while trucks and buses are limited to 50km/h.
• For boulevards called "through streets" (where a car has the right of way over vehicles entering or crossing at intersections) without blind corners, speed limits are dropped to 40km/h for the former, and 30km/h for the latter.
• Within cities and municipalities, the maximum speed regardless of the kind of vehicle is pegged at 30km/h, and in crowded places and intersections, the fastest you can go is 20km/h.
Now, while you may think that "it's just a speeding ticket," consider the possibilities of any potential accidents with other road users and pedestrians. Having a damaged car, a wrecked motorcycle, or worse, a lost life isn't worth the extra seconds or minutes you'll shave off your journey.
NOTE: If you're wondering why SLEX is included in the 60km/h limit, that's actually Osmeña Highway. The expressway's speed limit is still 100km/h.