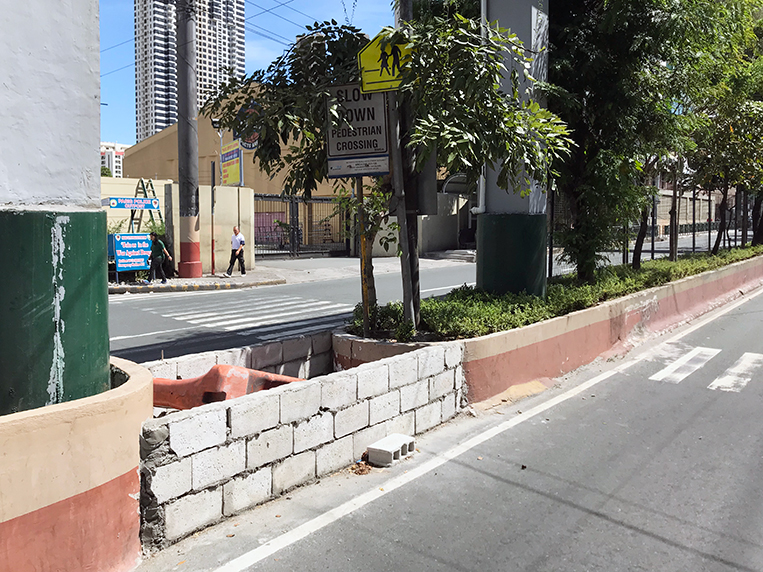 We've barely caught our breath from climbing Mount EDSA and the next awkward footbridge has already landed on our desk. This time, it's Pasig, where pedestrians are being put to the test. In particular, anyone wanting to cross Shaw Boulevard between Ministop Kapitolyo and Starbucks Capitol Commons now has a significantly harder task to complete than before. Going by reactions on social media, it's safe to say that residents of the area are not amused by the recent changes.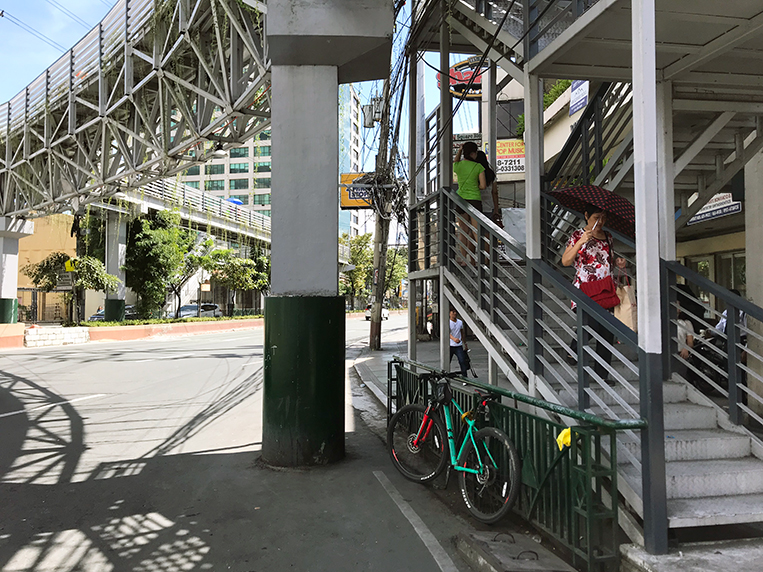 Until a few days ago, crossing Shaw Boulevard from West Capitol Drive to shop or grab a bite in Capitol Commons had been an easy thing to do, thanks to a ground-level pedestrian crossing that allowed anyone to quickly cross this thoroughfare without much effort. Now, a freshly built wall is blocking the path of anyone wanting to make the journey to the other side. The only alternative is yet another footbridge, and just like the infamous monstrosity at EDSA Kamuning, the steel structure awaiting the walking public here isn't for the fainthearted.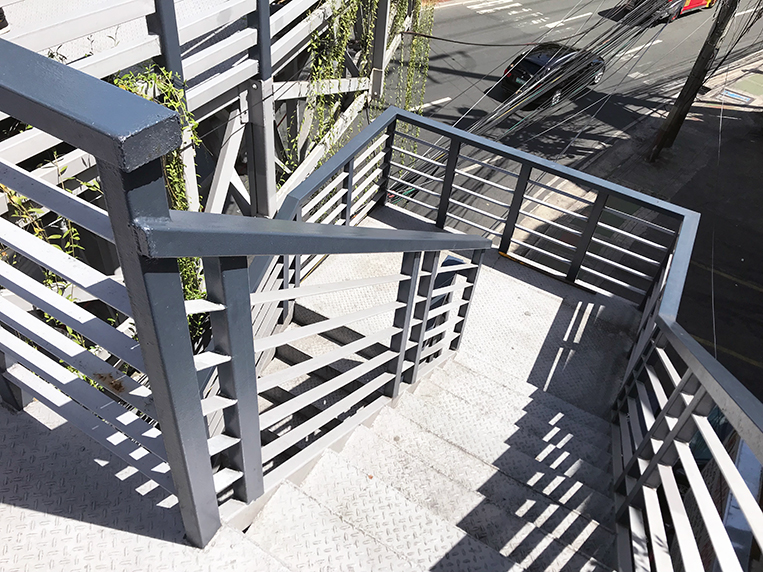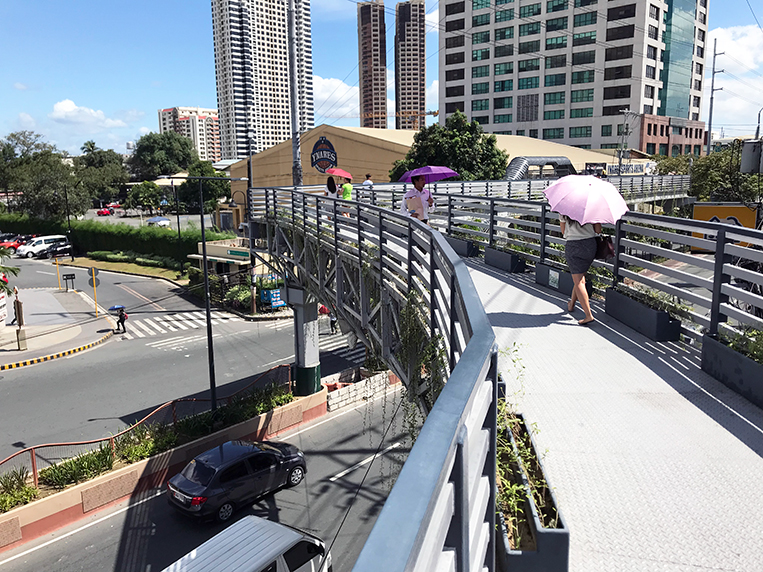 With no elevator or escalator on the West Capitol Drive side, almost 50 steel-covered steps are the only way to reach the top of the bridge, from where a lengthy and uncovered walkway leads across the road. It was roasting in the sun up there when we went, and we can't imagine this would be much fun in the rain, either. At least on the Capitol Commons side, a pair of covered escalators are taking the hard work out of the chore. Still, the fact remains that crossing the road like this takes at least three times as long as—and way more effort than—just perambulating straight across. It's also almost impossible to use for anyone on a bicycle or electric kick scooter, forcing users of these machines to seek another spot to cross further down the road.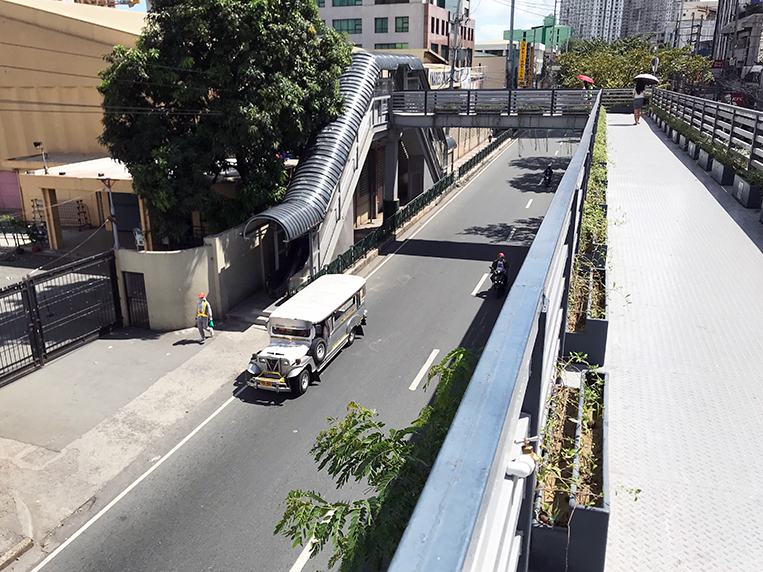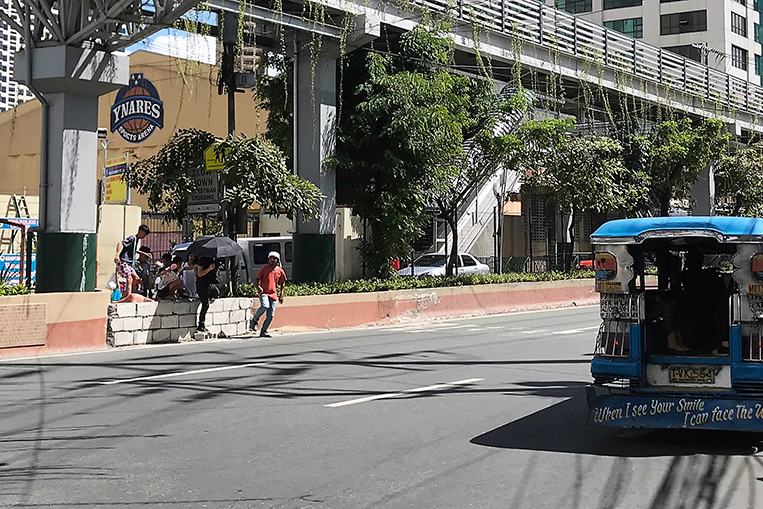 What's worse (once again) are cars being prioritized over everything and everyone else. Instead of improving a perfectly fine ground-level crossing, a wall has been put in place and pedestrians are forced to use a more cumbersome route. This surely can't be the best way forward. We sincerely hope city management will see this as well as the reactions of the people in the area, so the decision may be reversed (or at least reviewed) and the crossing reopened. In a sustainable city fit for the future, less space should be given to cars, not more. Capitol Commons is a great and truly up-and-coming commercial complex. Wouldn't it be nice if it had been easier to walk to as well?