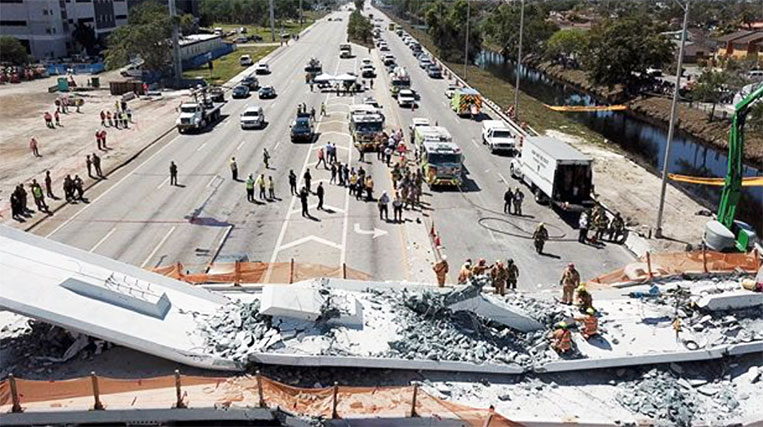 On Thursday afternoon—March 15, local time—a newly installed 950-ton walkway came crashing down in Miami, Florida, pancaking cars underneath and killing at least six people. Erected just five days earlier, it was a $14.2-million project of the Florida International University that aimed to make life convenient for students who lived in a nearby city. The pedestrian bridge would have allowed these students to safely cross eight lanes of highway traffic.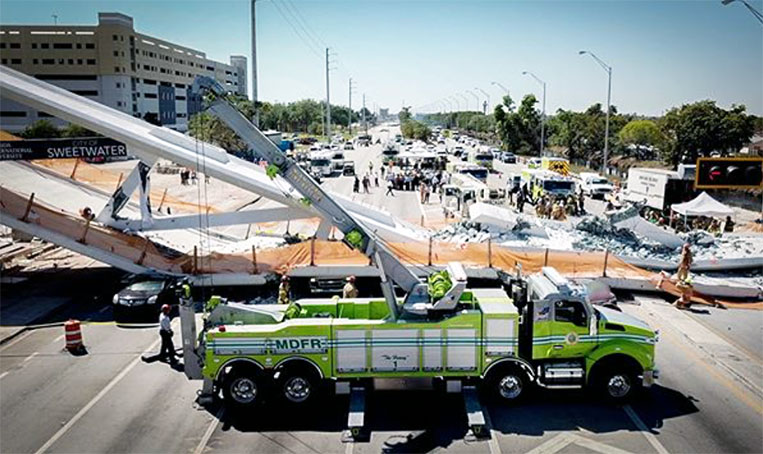 Of note here is the fact that the walkway had been put in place using the so-called "accelerated bridge construction," a method that lets constructors build the bridge with minimal impact on the flow of traffic. Indeed, the ill-fated bridge had been installed in just six hours last Saturday (March 10). According to NBC News, "it was the largest US pedestrian bridge to have been moved that way and the first in the world to have been built from so-called self-cleaning concrete, which grabs pollutants from the air."
Also worth pointing out is the revelation that the project's lead engineer had left a voice message for an employee of the Florida Department of Transportation, raising a concern about cracking on the bridge that needed to be repaired. The message was not retrieved by the transport agency until the day after the bridge's collapse.
When the walkway caved in, adjustments were being made to tighten loose cables (the bridge had not been opened to the public). One question being asked now is why project officials didn't close the road below to traffic if they were still conducting tweaks on the overhead structure.
Having said that, several reports by various news outlets in the US show us how to properly cover catastrophic events like this—subdued as opposed to hysterical, measured instead of reckless, accurate and not speculative. Our TV networks and national broadsheets could learn a thing or two from them.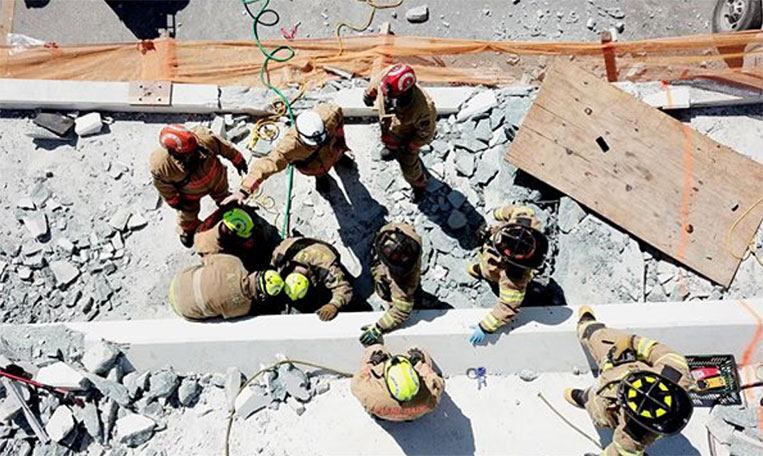 As you read this, vehicles remain trapped in the rubble, with possible occupants still inside them (individuals continue to be unaccounted for). It might take days before rescue teams could get to them. Now, as my thoughts go out to the victims and their families, they also wander to the very real prospect of a similar tragedy happening in the Philippines, where infrastructure projects are known to be awarded either to the lowest bidder or to the contractor that offers the most generous kickbacks. If a bridge collapse can happen in a First World country like the United States, it can certainly occur in a nation famous for officials pocketing resources and cutting corners.
Our very own Department of Transportation has been rolling out road construction projects left and right, which are commendable and well-intentioned. But the few good men in charge of these public works should ensure that they are executed according to the safety engineers' blueprint and not the middlemen's payout ledger.
Most important, perhaps, is the commitment to never compromise safety and quality for convenience. With traffic congestion getting worse by the day, the temptation to rush these expressway and flyover projects will be extremely tempting. I can only hope it won't be at the expense of structural integrity.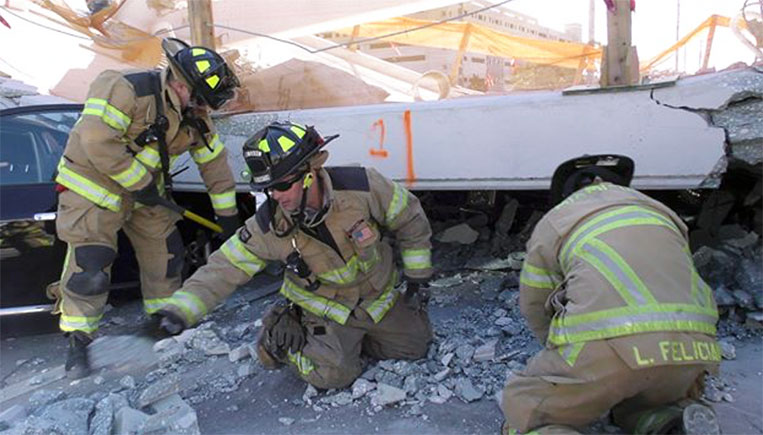 The unfortunate incident in Florida may be tragic, but the world can use it to improve systems and processes employed in public works. As they always say: One can never be too careful nor too meticulous when people's lives are at stake.