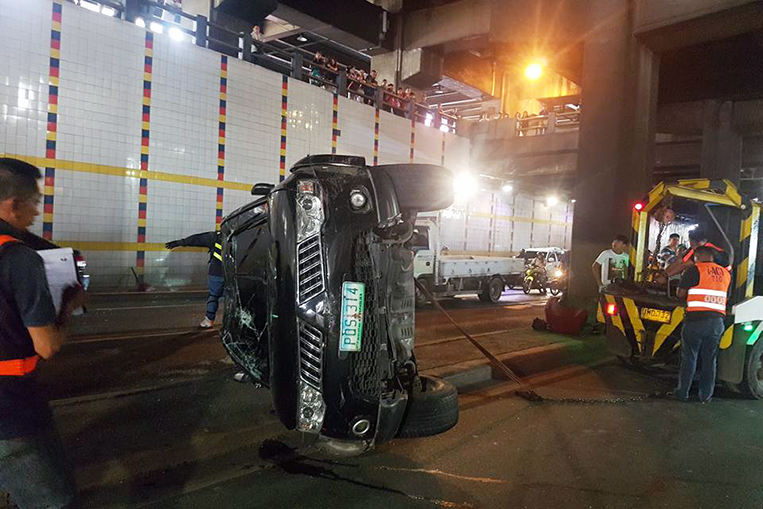 In case you were wondering what happened to allegations of "sudden unintended acceleration" against the Mitsubishi Montero Sport—they were at full tilt from November to December 2015, just before the launch of the SUV's second-generation model, before mysteriously "disappearing" right after said launch—well, it's in the news again.
Another freak accident involving a Montero Sport occurred yesterday afternoon at the EDSA underpass intersecting Shaw Boulevard in Mandaluyong City, and the initial story out of the scene smacks of mechanical intrigue. From Philippine Daily Inquirer:
According to MMDA, the accident happened around 1:45pm, when a Montero Sport with plate number PQS-314 on EDSA-Shaw tunnel northbound "suddenly went wild," and crossed the center island and rammed into a Toyota Vios bound south. The Vios then crashed into another Montero Sport, which flipped and hit the van of [ABS-CBN reporter Doris] Bigornia and her crew. The impact also led to a chain of collisions involving a Mirage and a motorcycle.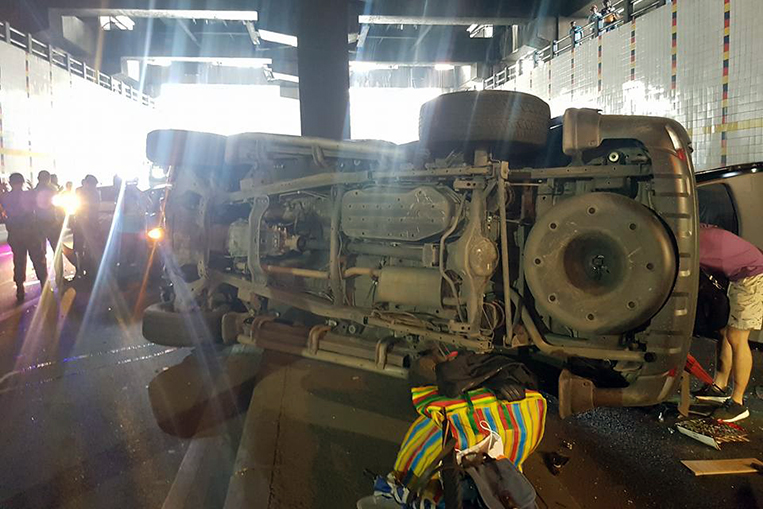 The photos you see here were posted on Facebook by Jolo Panaligan, who claims to be a passenger in the Montero Sport when it "went wild." Here's his narration of the incident: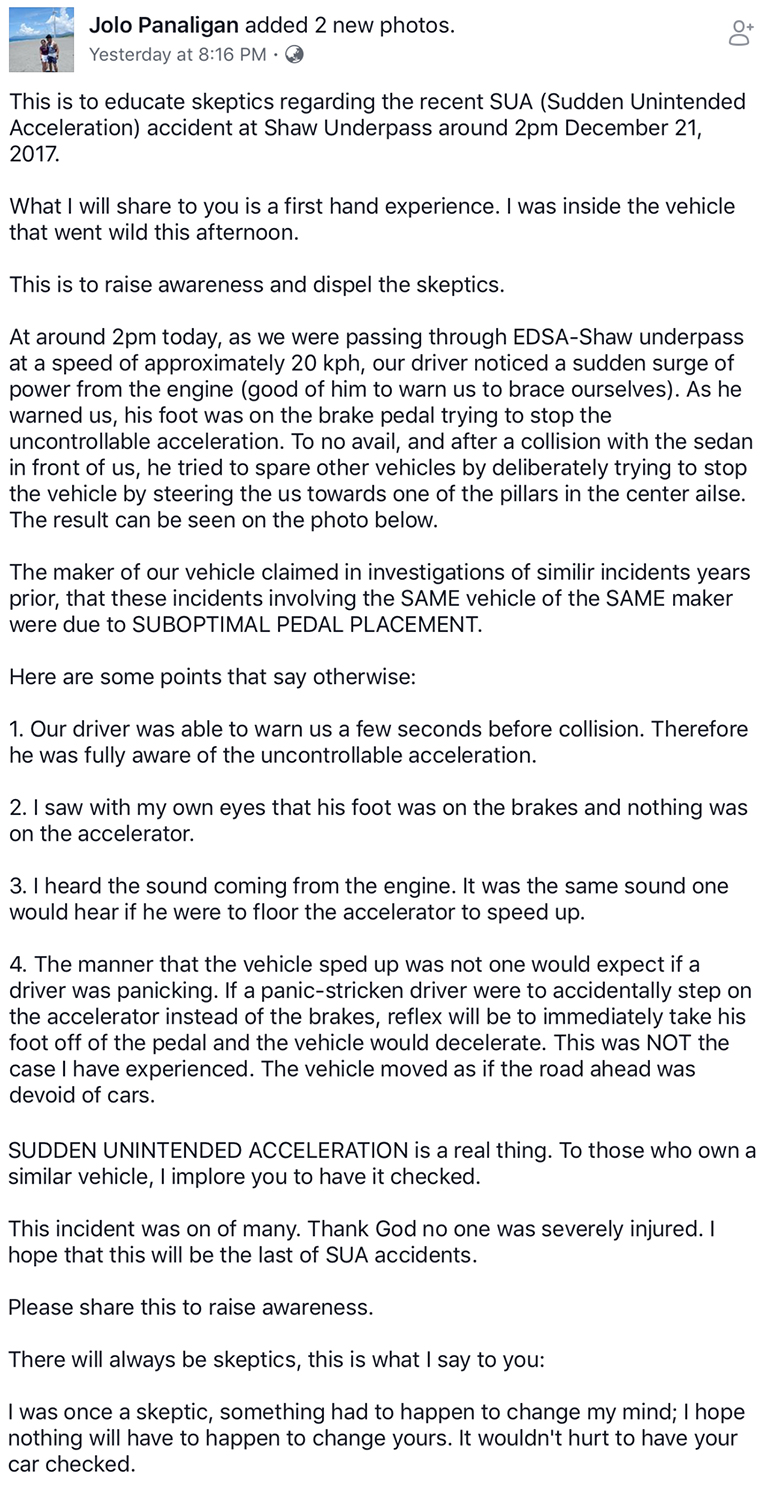 The post has been shared more than a thousand times. It has also received more than a thousand comments, many of which ask these questions:
1. If the driver had the presence of mind to warn his passengers, how come he didn't think of putting the gearshift in neutral?
2. If the vehicle was traveling at just 20km/h—even with the engine revving high—how come the driver didn't think of engaging the handbrake?
3. If all else had failed, how come the driver didn't just turn off the engine?
And that's even assuming the brake system also failed, which, as many people have correctly pointed out, isn't connected in any way to the electronics that control the engine. To make this claim believable, we need to see some CCTV footage showing the vehicle moving forward even with the brake lights on.
And then there's that part about the passenger's immediate reflex after being "warned of the high-revving engine": He checked the placement of the driver's foot on the pedals.
Arlan Reyes, Mitsubishi Motors Philippines' senior manager for marketing services, told VISOR: "I own a Montero Sport, and I can tell you it is nearly impossible to clearly see the driver's foot if you're seated as a passenger. Especially if it's dark. The only scenario I can think of where a passenger will be able to clearly check the foot position of the driver is if, first, the cabin is well-lit and, second, if the observer positions his head near the lap of the driver."
We sent Panaligan a private message via Facebook to get more details. We have yet to receive a reply, but will update you once he sends one.