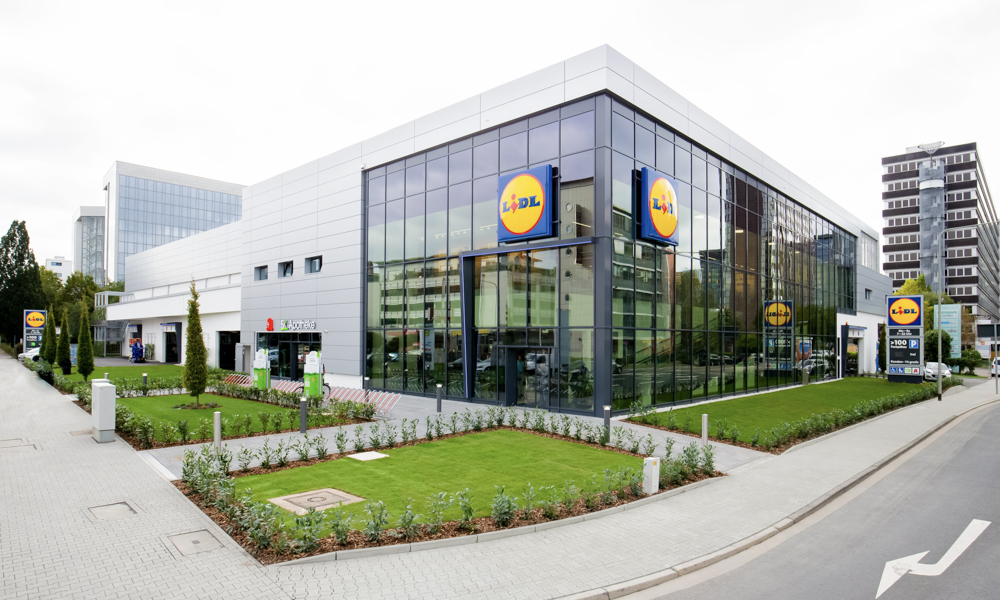 A car is usually the second biggest purchase most of us will ever make after buying a house or a condo unit. As a result, carmakers traditionally spend a lot of money and effort to create glitzy showrooms in which to sell us their wares and make us part with our hard-earned money. But what if someone came along and did away with all of this? No more salespeople, no more test drives, no more dedicated dealerships. Instead, you buy your next car where you get your groceries: the supermarket. Would you go for it if it meant getting a better deal? Some European companies seem to think so.
Bread, milk, fruits, Kia Stonic. That's what a shopping list for customers of German discount supermarket chain Lidl might look like in the future. The retail giant, which operates over 3,000 stores in Germany alone, is expanding its product portfolio with the addition of motor vehicles. Following a successful first attempt a couple of years ago—where the firm offered its customers the Fiat 500 on a leasing deal for just €89 (P5,000) per month—shoppers can now get their hands on a Stonic crossover for a monthly payment of €135 (P7,800). This again is a leasing deal, and you don't even have to go to the actual supermarket to sign up for it. The car can be ordered through the company's online shop and is available for pick-up at three locations across the country (or you can have it dropped off at your door for an additional fee).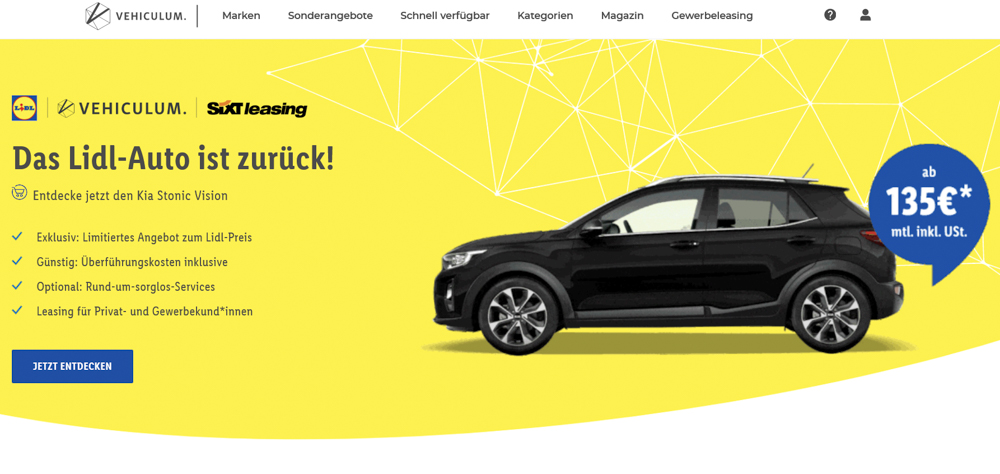 Lidl is working with two other firms, car rental giant Sixt and leasing startup Vehiculum, on these deals. While at first it may seem odd for a discount supermarket chain to get into the car business, it does make sense when you think about it. For starters, Lidl probably has a huge database of customers it can target, and over 3,000 physical locations where it can advertise the deal and maybe even show off the car. By working together with specialist companies, it no longer needs to deal with any of the hassle or operating costs of dedicated dealerships. Lidl simply takes a cut from every sale, and whoever thought this up will likely be laughing all the way to the bank.
Then there is the fact that the way we buy and use cars seems to be changing. Volvo recently announced that its electric cars would only be available online, and the idea of car subscription—where you simply use the vehicle for a while and then change it for a new one if you want—also seems to be gaining traction. For some of us, cars will always be emotional objects that we want to see, feel, smell and experience before paying cash, welcoming it into our lives, and keeping it until it finally falls apart, but more and more people simply see their own four wheels as an appliance similar to a phone or a computer. You use it for a while and upgrade when a better one comes out.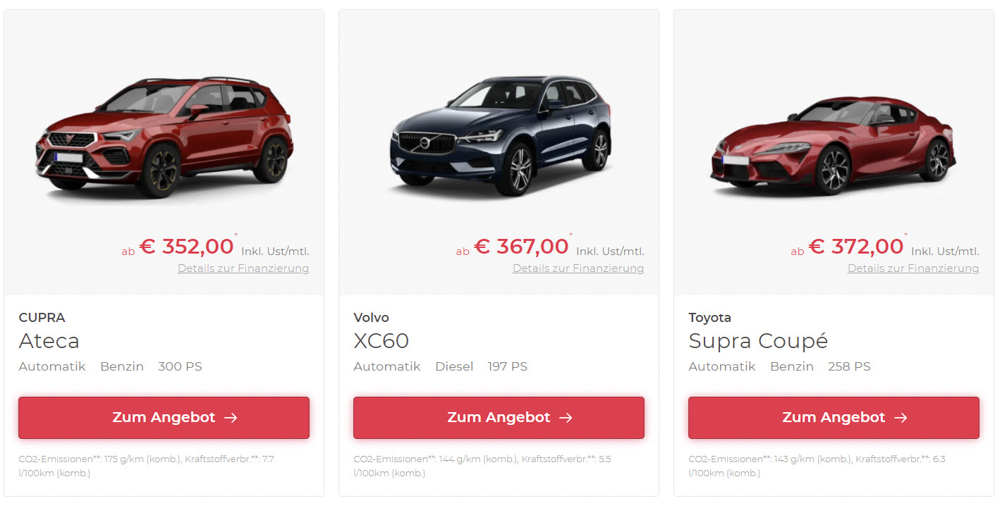 The only losers in this seem to be car dealers who often spend vast amounts of money on building and operating huge showrooms that might soon become obsolete. They will, of course, say that nothing replaces a knowledgeable salesperson who can also take you on a test drive. But the question is whether this argument is even valid. Do we really need them in the first place? Put differently, is a cup of cheap coffee, some persistent sales patter, and a 10-minute test drive really worth the cost it adds to your new car? Because someone has to pay for the dealership's upkeep and that person is you, the consumer.
Or would you rather have a lower price tag because the big supermarket chain just cut out the middlemen and is passing the savings on to you? At the moment, it seems the latter is the case (at least in some countries), and it's probably only a question of time until this idea arrives on our shores.