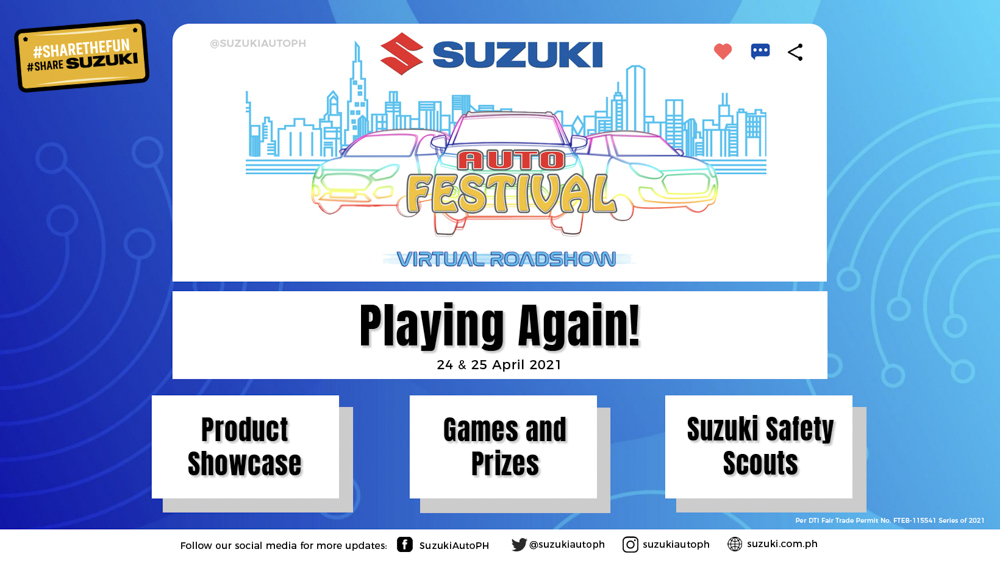 Last year, as a response to restrictions on social gatherings, Suzuki Philippines decided to host its Auto Festival Virtual Roadshow for the first time. And with COVID-19 still very much limiting face-to-face meetings, it was only prudent for the automaker to once again stream its event online. However, the company guarantees that things will be a little different this time around.
Aside from the usual games and exciting prizes, Suzuki will be introducing what it calls "Dealer Spot." Dealer groups will be given a chance to display their showrooms and offer buyers promos and discounts that are unique to their network. It goes without saying that whoever is tasked to do the presentations has to be creative and eye-catching to bag that all-important sale.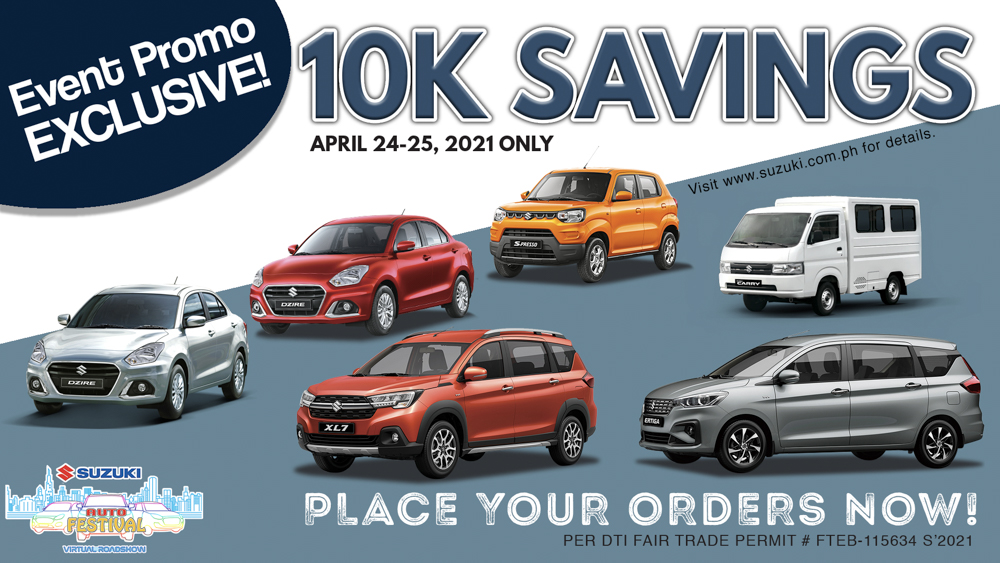 In addition, customers who request for online quotations on selected models during the festival's duration will automatically be given a P10,000 discount on top of Suzuki's current promotions. Sales should be completed by June 30 for the offer to remain valid.
The Suzuki Auto Festival Virtual Roadshow will be held this weekend on April 24 and 25. Shows will start at 11am, 3pm and 6pm. The fun-filled safety seminar for kids will be held at 1:30pm. The event will be streamed live on Suzuki Philippines' Facebook page.