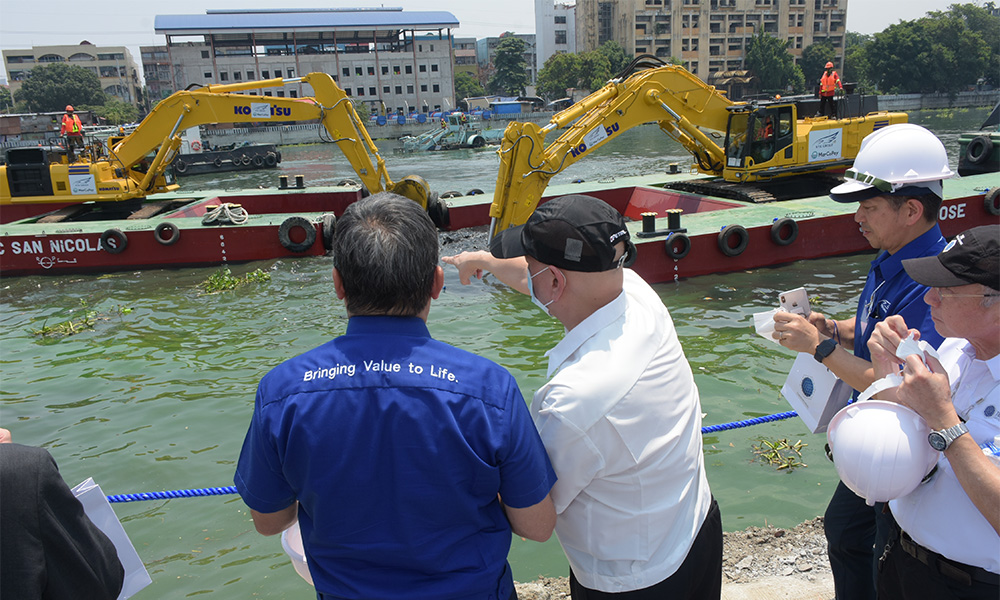 If you remember, San Miguel Corporation is currently in the process of helping rehabilitate the Pasig River, which commenced in July 2021.
Of course, this is a monumental task that costs a lot (P2 billion, to be exact), and requires plenty of manpower and equipment. And that is why the Japanese shipping giant NYK has brought in several high-capacity excavators as part of its $1.5 million (P79,000,000) donation to the initiative.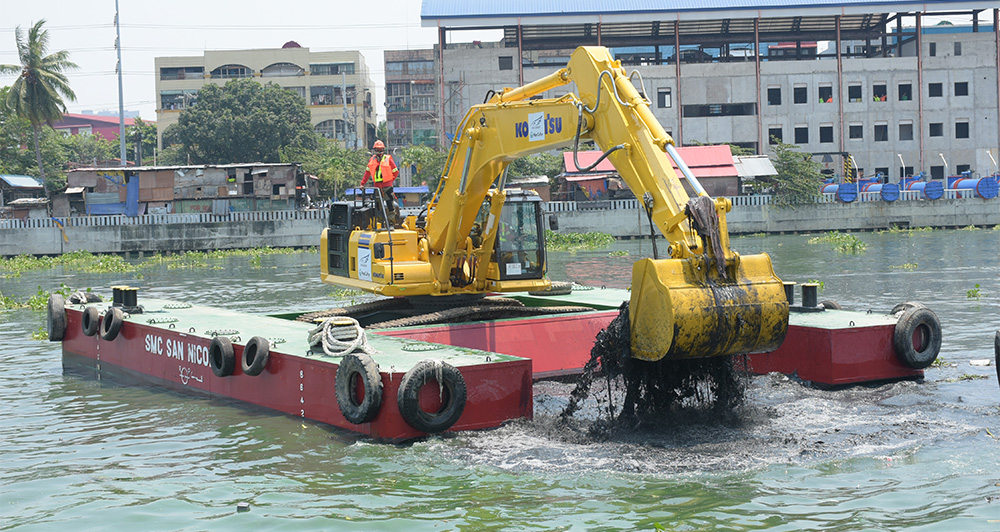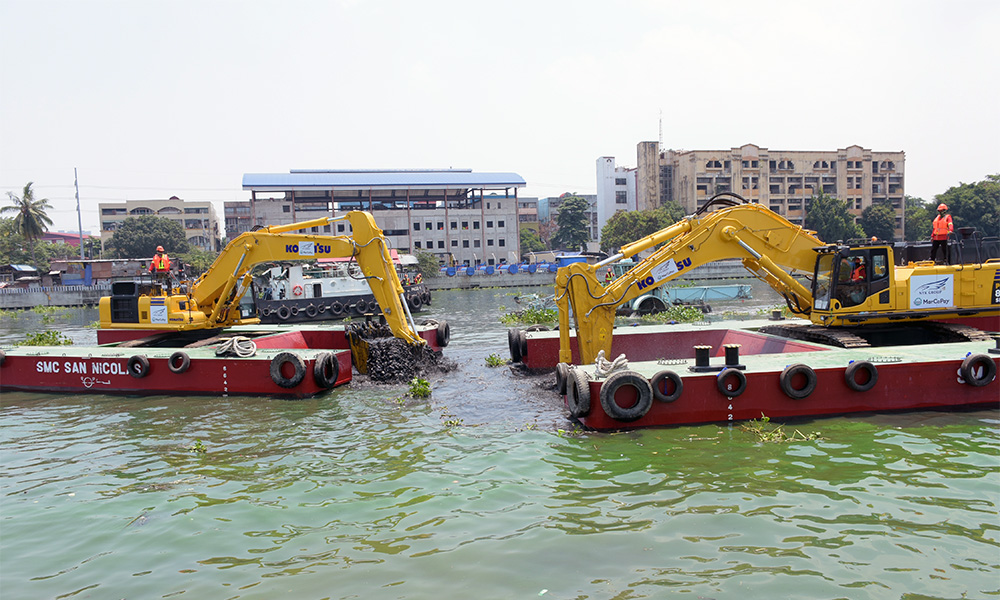 The turnover ceremony was attended by SMC president and CEO Ramon S. Ang, NYK president Hitoshi Nagasawa, Department of Environment and Natural Resources undersecretary Jonas Leones, and Japanese ambassador Kazuhiko Koshikawa at the staging area in Pandacan, Manila.
Aside from donating these excavators, the company will handle the maintenance costs of the equipment. Five more excavators are also set to arrive in the coming weeks, and each one of these has a bucket capacity of up to 4.5 cubic meters.
Since the start of the initiative, SMC's dredging teams have extracted a grand total of 437,890 metric tons of slit and waste from the Pasig River, where completed sections are now 5m to 6m deep compared to the previous 2m to 3m.
"With our additional new equipment, together with the two units donated by NYK, and our hiring of more personnel, we will be able to increase our extraction capacity and reach our monthly targets faster," said Ang. "Right now, we are consistently hitting the 50,000-metric-ton target since January this year, and I am proud of what our dredging teams have accomplished so far."