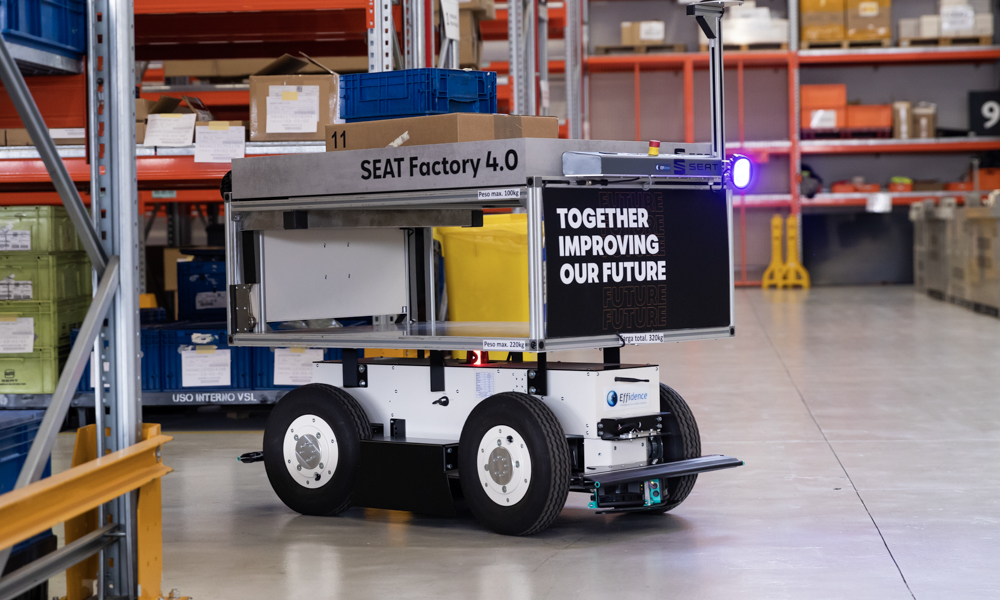 Have you ever had the fear that robots would eventually replace you in your job? In the automotive industry, we've seen that happen over the years. Robots have taken over assembly lines as these machines can produce consistent results more efficiently.
But have you ever considered the possibility of using these robots to help employees do their work easier? Spanish automaker Seat will be doing just that with a fleet of autonomous mobile robots (AMRs) called EffiBOTs. The ultimate goal is to help the factory workers finish their work (and not replace them outright).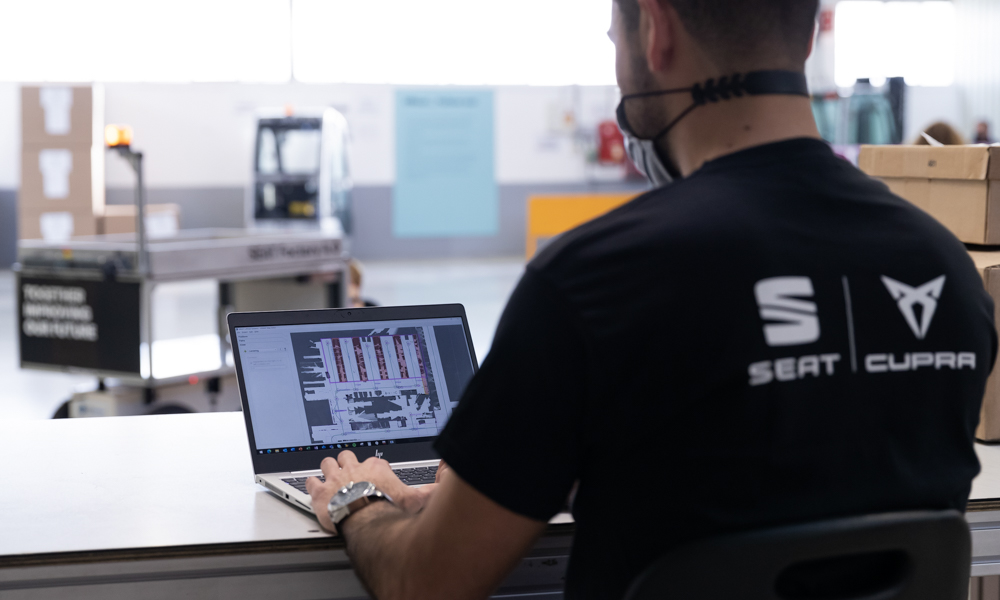 These robots will significantly reduce the need to travel around Seat's massive 2,800,000sq-m production site. Designed by French company Effidence, the EffiBOT is designed to follow its user around the factory floor—navigating around people and objects without any human intervention. The EffiBOT can transport loads of up to 250kg in its tray, or tow a trailer weighing 500kg. So, workers with bad backs will be thanking these little bots.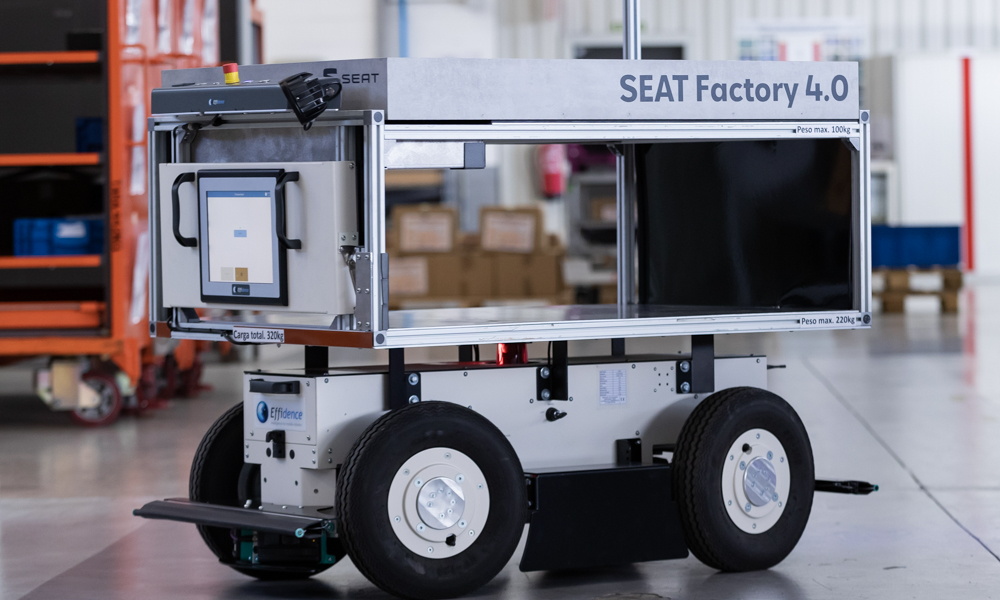 Aside from the two EffiBOTs currently undergoing trials, Seat's Martorell plant operates a fleet of 20 collaborative robots. These "cobots" include those that apply lettering to Ibiza and Arona vehicles. The car company is looking to increase the number of these mechanized workers in the future.
So, instead of groveling and accepting the possibility of losing our jobs to robotic overlords, why don't we work alongside them to make our tasks easier?