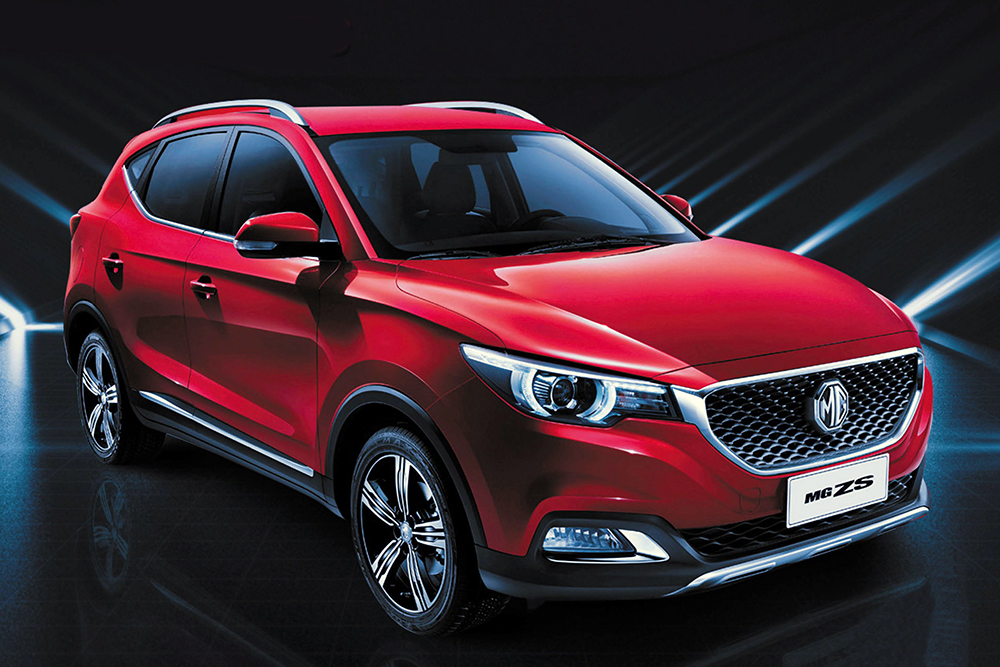 Very recently, Geely Philippines happily and proudly announced that its Coolray model was the best-selling subcompact SUV in our market in the month of June. According to the Chinese automaker's local distributor, the Coolray moved 154 units last month, comfortably ahead of the Suzuki Jimny (112), the Ford EcoSport (98) and the Hyundai Kona (97). There was just a not-so-small concern: The MG ZS wasn't included in the list. That's because MG Philippines isn't part of either the Chamber of Automotive Manufacturers of the Philippines or the Association Vehicle Importers and Distributors. These two industry organizations collate sales figures from member brands every month.
When Geely sent its above-mentioned announcement to the media, company sales and marketing general manager Froilan Dytianquin told VISOR that MG might release a higher figure for June once Geely's milestone started getting some exposure.
To be fair to MG, it didn't seem to have any plans of releasing its sales numbers, except we badgered executive vice president Lyn Buena about the info. And so, earlier this week, MG e-mailed a press release revealing its year-to-date (January to June 2020) sales data. According to said release, MG sold a total of 1,801 vehicles in the first half of the year—impressively more than the 1,784 units it had posted during the same period in 2019. Of that tally, MG says 56% were courtesy of the popular ZS.
But still no specific digits. So we contacted MG Philippines PR manager Enrico Subido and asked him about the ZS's June sales total. The answer:
In June 2020, MG Philippines sold a total of 208 ZS crossover SUV units nationwide.
That makes the ZS the best-selling model in its class last month, still apparently enjoying a sizable lead over the Geely Coolray. Including the ZS, the subcompact crossover SUV sales rankings for June should look like this:
MG ZS – 208
Geely Coolray – 154
Suzuki Jimny – 112
Ford EcoSport – 98
Hyundai Kona – 97
Suzuki Vitara – 43
Honda HR-V – 40
Kia Seltos – 16
Mazda CX-3 – 2
Ladies and gentlemen, we've just witnessed the official start of the head-to-head brand rivalry between Geely and MG. This should be interesting (and good for the market). Let's see which car comes out on top this month. Game on. We'll keep you posted.