With 130 years of being in the tire business, Michelin continues to evolve and push innovations in its field. Backed by millions of euros spent on R&D yearly combined with the brand's sensitivity toward mobility and environmental concerns, it's no wonder it has become an industry leader.
Answering the changes and the challenges of the global health crisis, Michelin introduces its latest product for commercial light-duty vehicles. The Agilis 3 tire is now locally available to support small- to large-scale businesses and move people more efficiently and safely.
Key technological factors make the Agilis 3 tire the ideal, reliable choice for both fleet and business use. First off is its innovative compound made of higher densities of silica and carbon black components. It's dubbed as EverGrip, and it delivers impressive wet braking, grip performance, superior fuel efficiency, and outstanding mileage gains compared to its predecessor.
Other notable improvements include stone ejectors, which are horizontal bars found within the tread grooves that prevent damaging stones and other debris from lodging into such areas, thus reducing operational downtime and unwanted repair and replacement costs. Furthermore, abrasion-resistant sidewall shields protect tires from lateral damage. U-shaped grooves and full-depth sipes give the Agilis 3 longer and market-leading wet grip performance either when new or worn. To keep tire operational temperatures at a minimum further improving fuel economy, Michelin's Undertread technology has been incorporated into the tire design.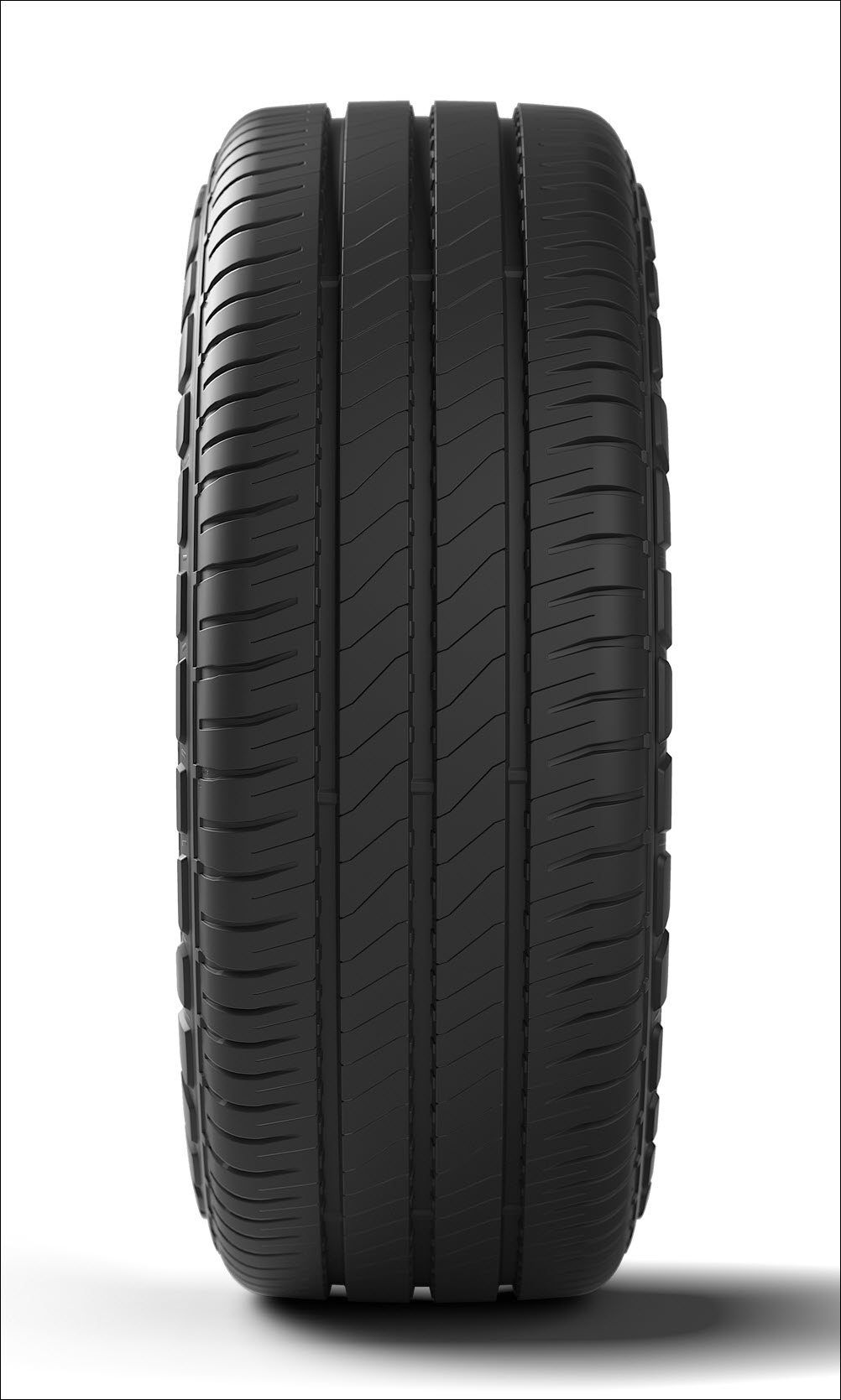 Trumping its competitors, the Agilis 3 reportedly won in wet-braking distance tests by 5% or up to 1.9m when new, and a commendable 11% or up to 3.8m when worn. In terms of mileage versus its previous iteration, the Agilis 3 delivered an outstanding 25% more road coverage. Instead of requiring tire replacement at 3mm tread depth, these shoes can perform just as safely to as little as 1.6mm remaining depth. In addition, rolling resistance has been reduced by 12%, therefore improving fuel efficiency and environment-friendliness by 90mL per 100km less fuel consumption, and 228g per 100km less carbon-dioxide emissions versus rivals.
Michelin Philippines is happy to announce that 97% of the Agilis 3 tires will be sourced from the ASEAN region, to hasten support for local market demands while reducing production and shipping costs. On offer are all tire sizes between the 13- to 17-inch diameter range (with the inclusion of four new sizes) in the domestic one- to three-ton load segment for commercial light trucks. That's a total of 14 sizes available for the Philippine market. To give you an idea of suggested retail pricing, a 185/80 R14C tire costs P4,920, while a 235/60 R17C radial retails at P10,080.
The list below includes all sizes available for our market:
165/80 R13LT 90/88R
185/80 R14C 102/100R
195/80 R14C 106/104R
205/75 R14C 109/107R
195/70 R15C 104/102S
195/80 R15C 108/106S
205/70 R15C 106/104S
215/70 R15C 109/107S
225/70 R15C 112/110S
195/75 R16C 107/105T
215/70 R16C 108/106T
235/65 R16C 115/113T
215/65 R17C 112/110T
235/60 R17C 117/115T
With all the Agilis 3's superior traits alongside its "Safer for Longer" campaign, Michelin expects the commercial mobility sector to embrace this new tire as a sustainable solution on our road to economic recovery.