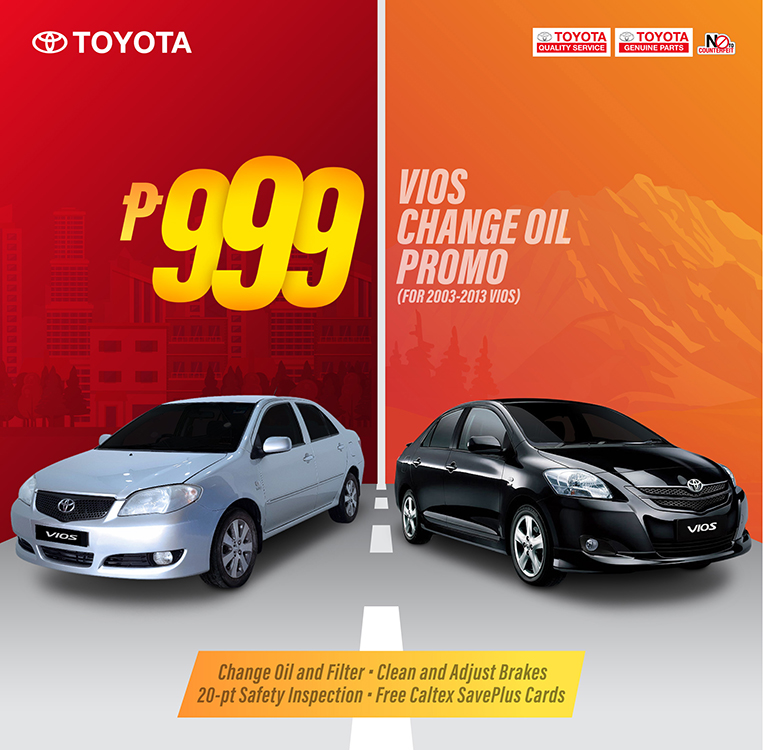 Just for this month, owners of first-generation (2003 to 2007) and second-generation (2007 to 2013) Toyota Vios models are entitled to the Japanese automaker's so-called "Vios 999" promo. This is basically a preventive maintenance service package that includes:
Engine oil change
Oil filter change
Drain plug gasket change
Cleaning and adjustment of brakes
20-point safety inspection
According to a press statement, the promo is available at all 70 Toyota dealers nationwide and has no special requirements. Besides the above-mentioned Vios models, the offer is also extended to the third-generation (2013-2018) model as long as the unit is used as a Grab vehicle.
"Toyota supports its customers for the entire duration of their car's life cycle," Toyota Motor Philippines first vice president for customer service Rainnier Gregorio is quoted in the press statement as saying. "Our dedication to after-sales service is one of the core values that make us number one."
If you own any of the Vios models included in the promo, you have until September 30, 2019, to avail of it.