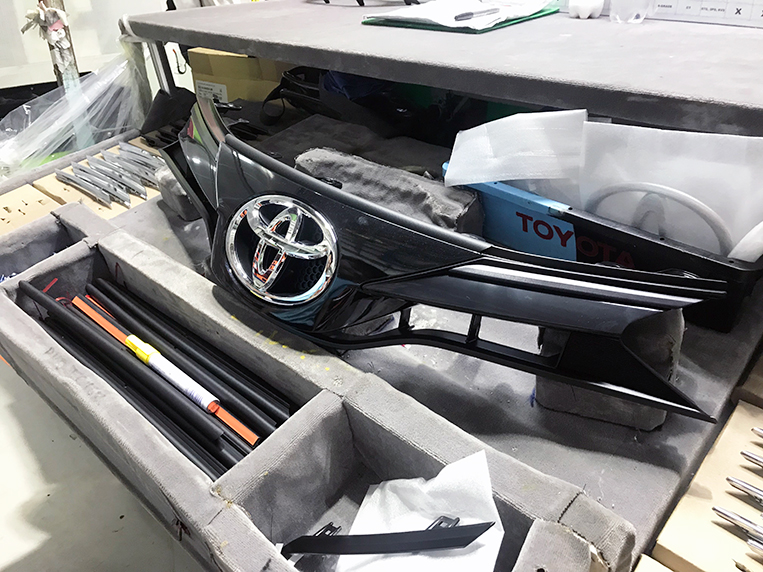 The object you see above is the cosmetic grille of the recently launched new Toyota Vios, which, in case you didn't know, is actually assembled at the production facility of Toyota Motor Philippines in Santa Rosa, Laguna. During an exclusive tour of said car factory, we noticed a little corner that was tasked with the sub-assembly of some of the Vios's small parts.
This is where we met 22-year-old Junmar Gamora from Bicol, a fourth-year college student taking up Industrial Technology (and majoring in Automotive Technology) at Central Bicol State University of Agriculture. He is currently in the first trimester of a 10-month training program at TMP. An on-the-job trainee, in other words. The son of a truck driver, Gamora is the third of seven siblings, and hopes to get hired by Toyota when he graduates. As a trainee, he receives a daily allowance of P275—enough to pay for his daily meals as well as lodging at a nearby boarding house.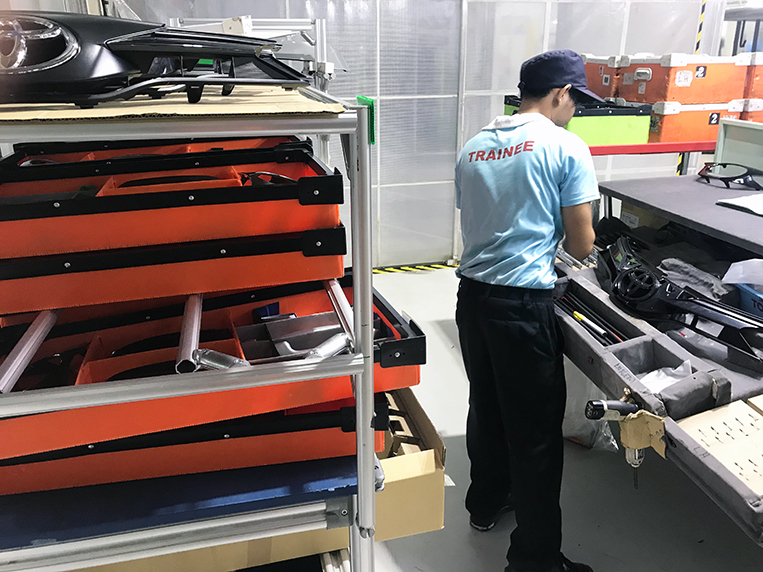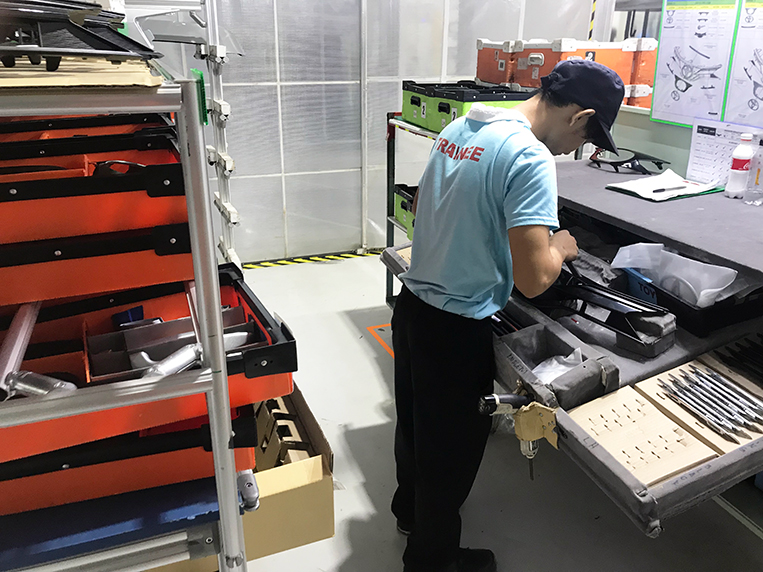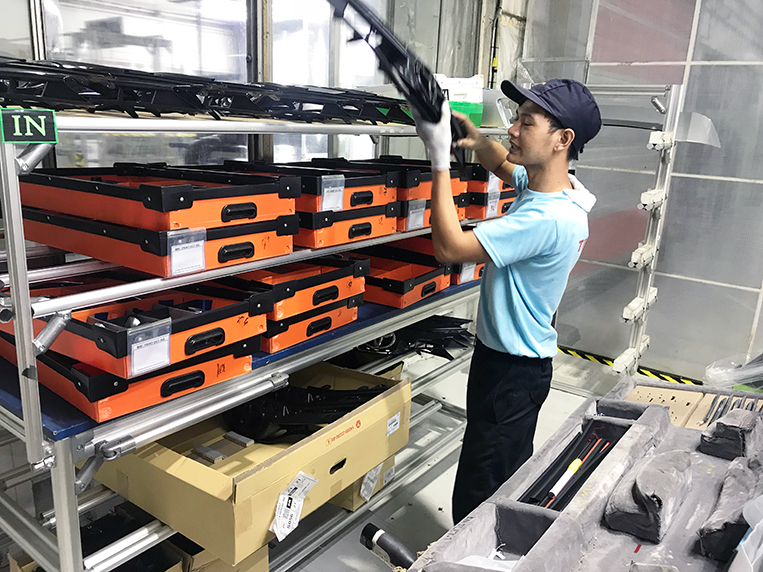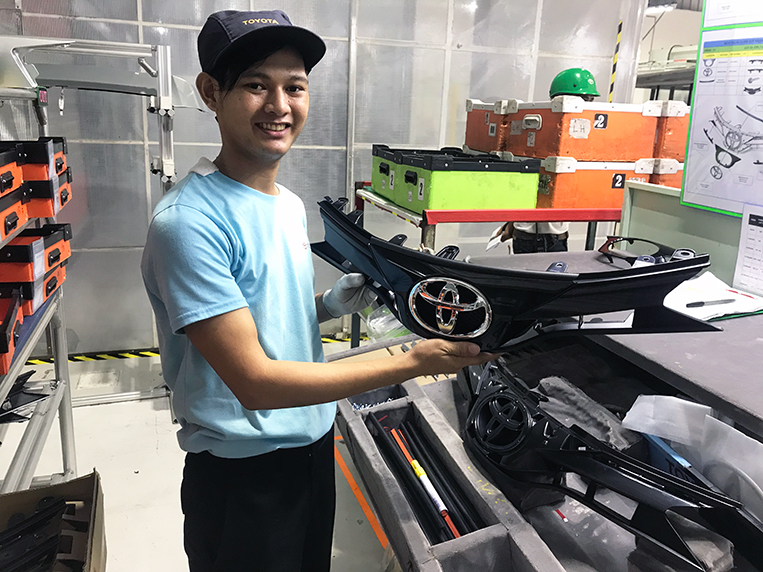 He was putting together Vios grilles when we found him. It was a delight to observe his seemingly choreographed movement. It was clear he had mastered the assignment—so much so that he could finish one job (screws, checks and all) in just 50 seconds.
As admirable as Gamora's manual skills are, we are more impressed with the fact that he is just one of the countless TMP trainees who all work hard so they can give their families a better life. This, to us, is the number one benefit of manufacturing vehicles locally instead of just importing them. Not only does it provide employment to our countrymen, it gives them a purpose they can firmly hold on to. Whether or not Junmar Gamora ends up with Toyota after his training, the discipline and the values the Japanese automaker has instilled in him will certainly prepare him for life's much tougher chores.
Watch the young trainee in his efficient best below.