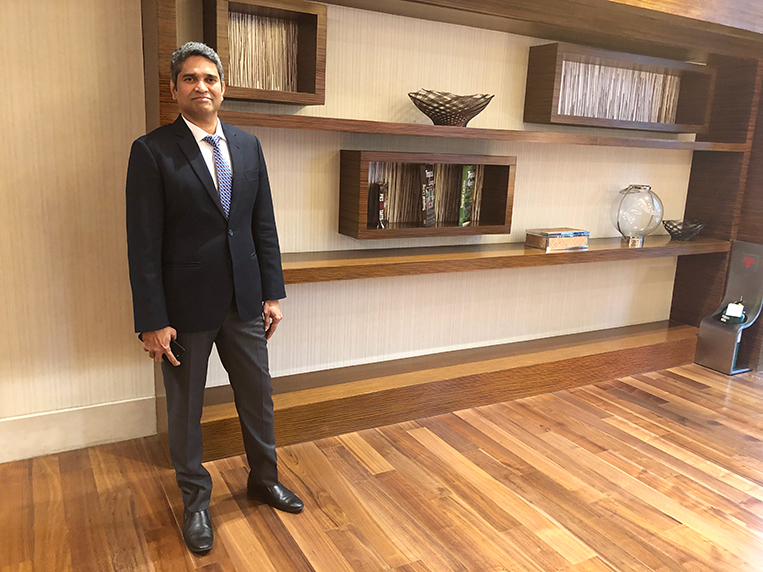 The story of Ford in the Philippines keeps repeating itself: The American automaker will launch desirable products that sell well, but then will also shoot itself in the foot by screwing up in the after-sales service department. As you know, great cars plus bad service equals inconsistent business performance. Managing directors have come and gone, but the problem persists.
Last July 1st, a new guy by the name of PK Umashankar arrived to give the challenge a shot. After a stint as customer service director at Ford ASEAN, Ford Philippines' new boss wants to fix the distributor's lingering issues by prioritizing three things: dealer viability, brand health and consumer experience—in that order (or at least in the order he rattled them off in the presence of journalists who had been gathered to get to know him more intimately).
I do hope the sequence was random. As people pointed out when I shared the executive's priorities on our Facebook page, customers should occupy first place in a car manufacturer's hierarchy of importance. Because really, the Blue Oval's principal issue in our market is the overall lack of customer satisfaction. Defective vehicles, scarcity of parts, poor after-sales service…name any aspect of vehicle ownership and the brand has creatively found a way to disappoint its clients. Click here for Exhibit A.
Several years ago, a newly appointed managing director of Ford Philippines took time off his busy schedule to have dinner with me. I still remember his first question like it was asked just yesterday: "What is the reputation of Ford and its dealers to the customers?" Obviously, the man had been adequately briefed—that his brand was constantly floundering due to atrocious customer service. He was very enthusiastic, mind you. He was clearly on a mission to put an end to the long-running, service-related mess.
Ultimately, he failed. Just like the others before or after him. I wasn't surprised: He was a marketing guy, after all. And Ford's predicament in our territory had (and still has) nothing to do with marketing.
Dearborn also sent experts in finance and dealer development. Duh?
Ford's problem in our market involves vehicle quality and reliability. Asking a marketing or financial specialist to solve it is like sending in Ronaldo and Messi to try and beat Steph Curry and Kyrie Irving at basketball.
Now, thankfully, the head (or maybe regional) office may have gotten it right by assigning a mechanical engineer to the Philippines. Someone who understands how car parts work, not how much they cost. And the PR officer made sure to underscore this fact as he devoted one quiz question to it at the beginning of the roundtable meeting.
Thankfully, Ford may have gotten it right by assigning a mechanical engineer to the Philippines—someone who understands how car parts work, not how much they cost
"I'm not here to chase numbers," Uma (his nickname) told me. "I want to do things right."
By "right," he means actually finding solutions to customer complaints.
"In India, we are able to fix a problem in less than five days," he shared. "I want to do better than that—or at least approach that efficiency—here."
Uma is off to a good start by simply acknowledging that customer complaints need to be addressed—that they need to be ironed out. "Everything has a solution," he declared, refusing to accept that certain technical gremlins are beyond understanding and repair.
"There are issues that cannot be fixed locally," he said. "So I'd go back to the product engineers and ask them to figure these out."
Finally, a car company boss who should be an encouraging source of hope for disgruntled customers just by fundamentally believing that EVERYTHING CAN BE FIXED.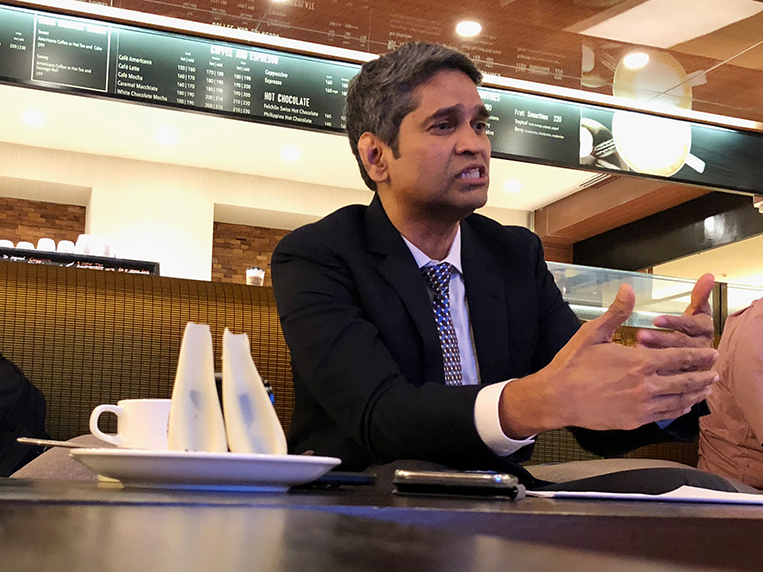 Ford's main problem right now—both here and abroad—is the reliability of its vehicles. It's what's causing the dealers to regularly underperform in the area of service. Which, in turn, is what's causing the carmaker's brand value to plummet. Based solely on a casual afternoon chat, I can tell Ford Philippines now has a leader that at least has a basic appreciation of the situation.
Will things get better for sure? Well, as the meme instructs everyone: "Trust him…he's an engineer."