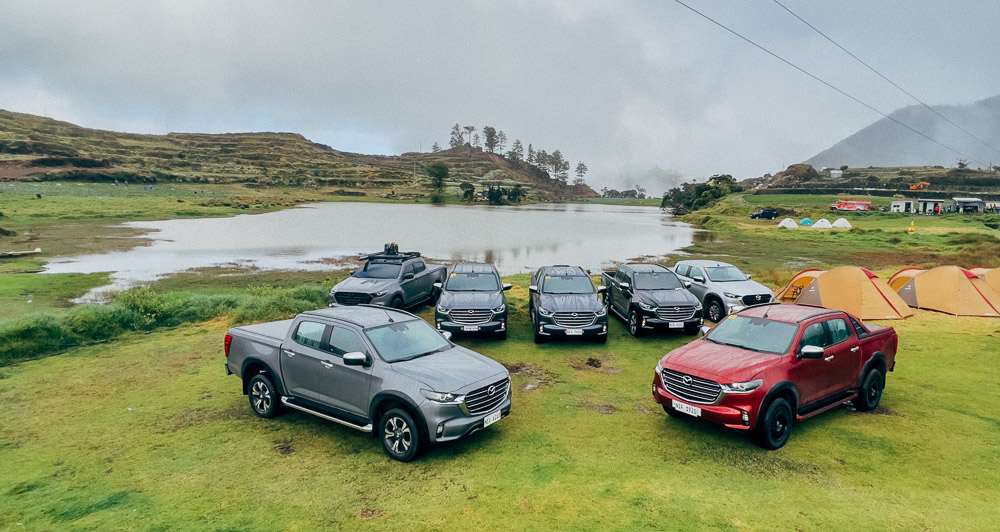 Get ready, you're going camping with Mazda soon.
"Again?" I thought. For some reason, it appears that I—a person who would rather hole up inside my room—am a magnet for outdoor activities. The first time was with the previous-generation Ford Ranger in Laguna, and the second was for an advertorial shoot with a Mitsubishi Xpander kitted out with overlanding gear. You could say that those two attempts at trying to get me to enjoy the great outdoors were like trying to put a square through a circular hole.
Either way, I was both cautiously optimistic and pessimistic. "Third time's the charm," everyone says. But I was preparing myself for yet another sleepless night inside the Mazda BT-50 at Lake Tabeo in Benguet.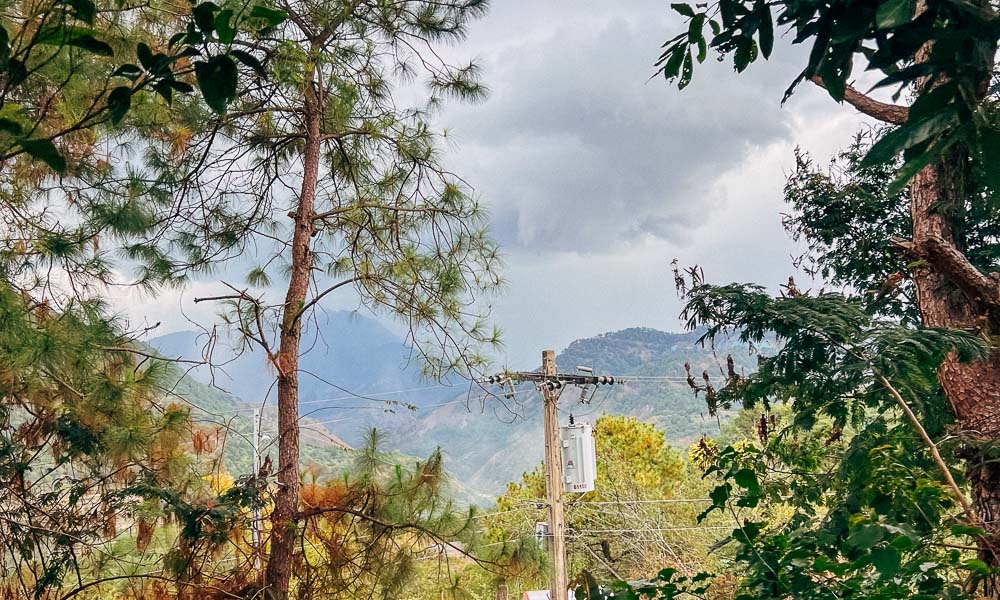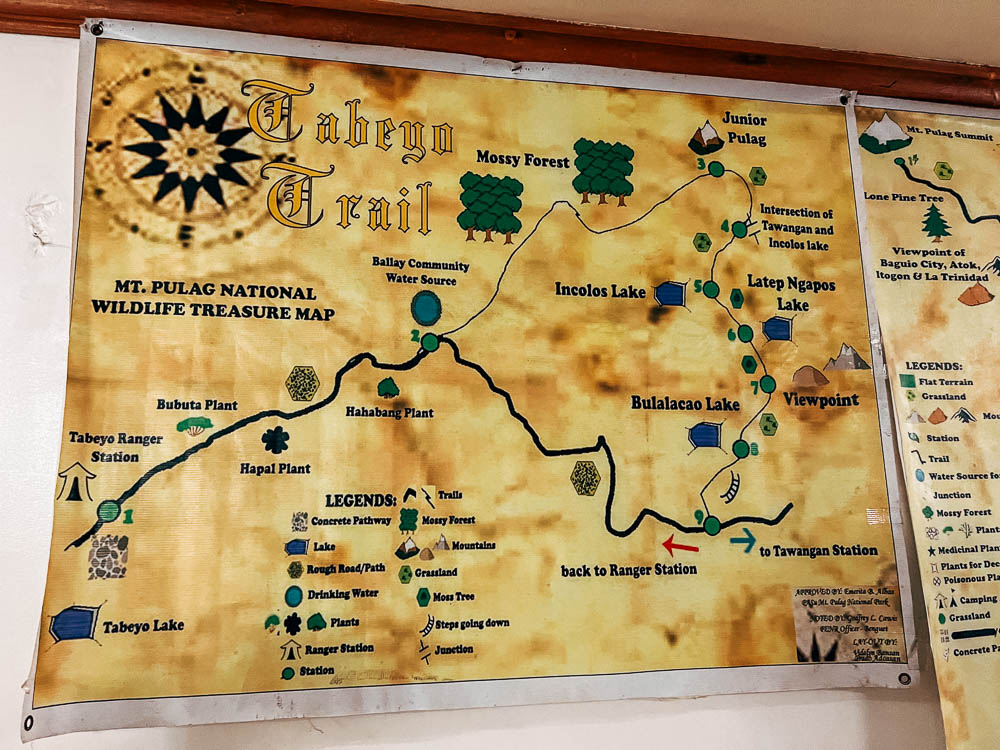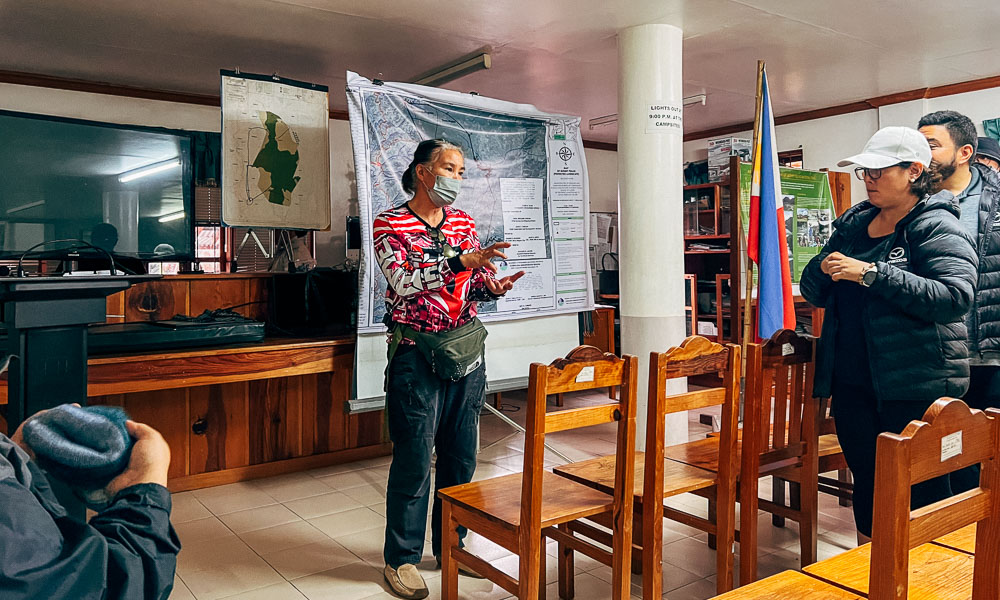 But deep down, I knew something was different about this. For one, we were headed to Mt. Pulag, Luzon's highest peak and a UNESCO World Heritage Center in itself. This location was also important to Mazda Philippines as well, as the company had been working hard to raise awareness of the park's ecosystem.
It was also going to be cold. Single-digit cold (6°C was the lowest recorded temperature) with a good chance of rain. Instead of the sticky humidity of the past two camping trips, I had to brace myself for extremely low temperatures.
The campsite is located by Lake Tabeo, and while you can drive straight to the place itself, you will need to register at the DENR Visitor Center found in Bokod, Benguet. From there, it's a 38.5km drive on a very twisty, narrow, and potentially dangerous road that would require a vehicle with generous ground clearance, like the BT-50.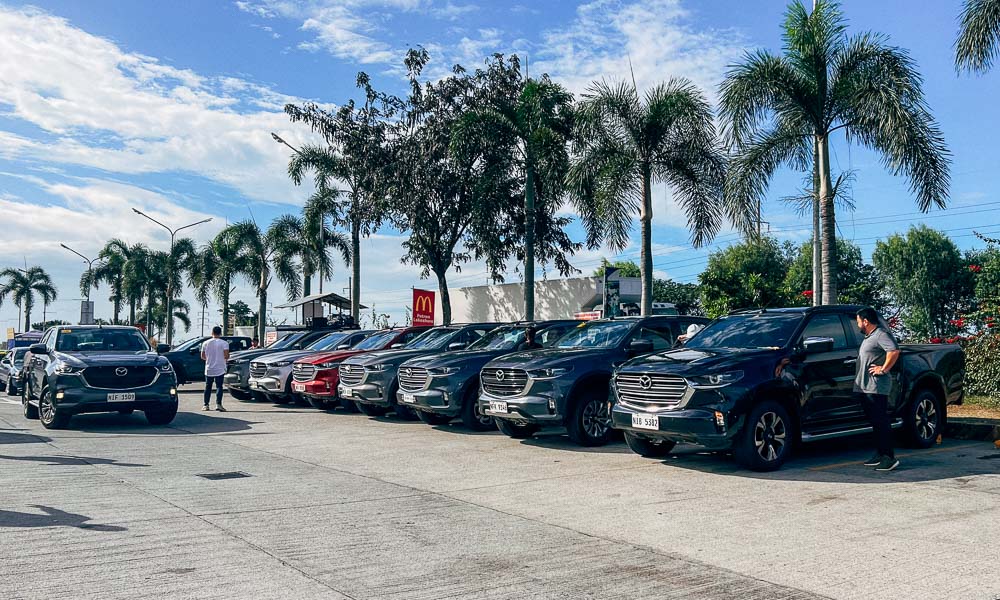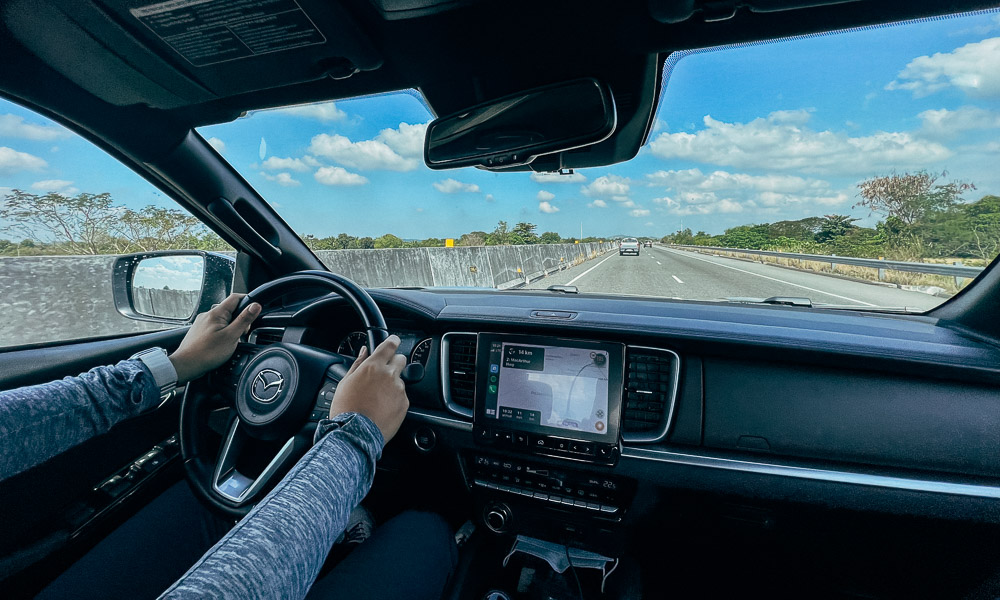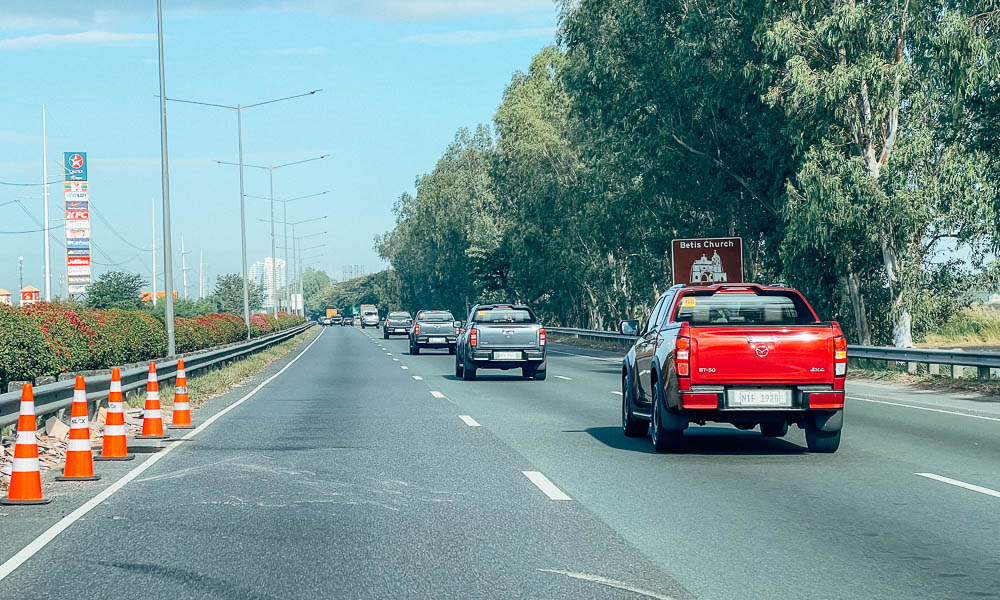 I was accompanied by a whole fleet of these trucks. There's power in numbers, as they say. I found myself behind the wheel of the BT-50 3.0 4×4. We departed first thing in the morning from The Grove in Pasig, and proceeded to our long journey to Benguet. Our website already had a handful of articles on the truck itself, but as someone who had never been a truck person, I had mixed feelings about the drive.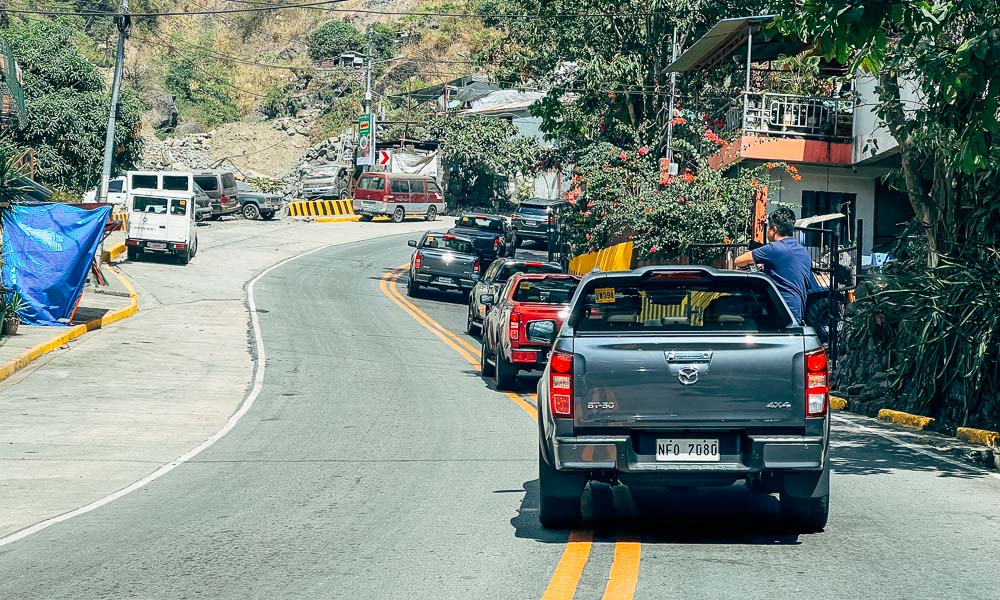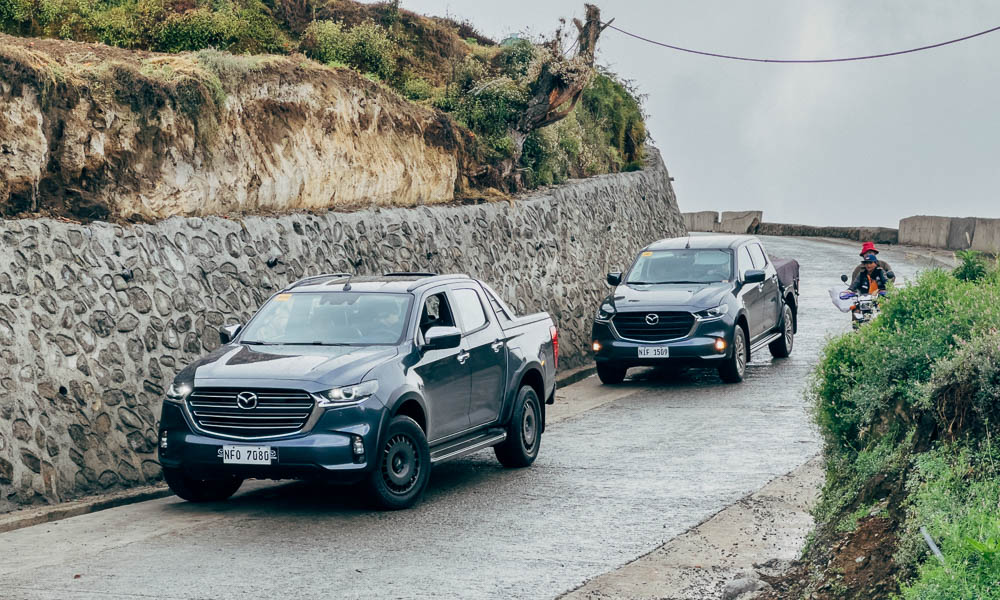 For one, these were good-looking pickup trucks, especially with the two Pangolin II Edition units joining the convoy. While the interior may not be as refined as those of the CX models, it's definitely on the luxurious side of the segment with its brown leather seats and a good sound system to keep us entertained and awake for the journey.
Power delivery from the Isuzu 4JJ3 engine is great, as expected from a large-displacement turbodiesel. It was incredibly frugal, too, with most (if not all) of the cars having enough fuel to get to Baguio City after the trip from Manila and Benguet. Of course, we had to fill the cars up to return home.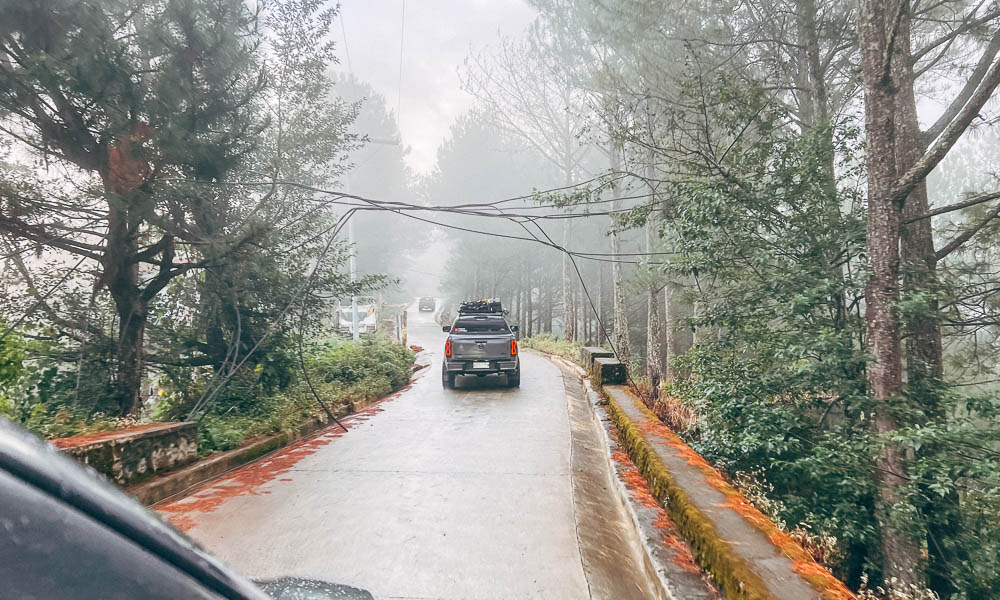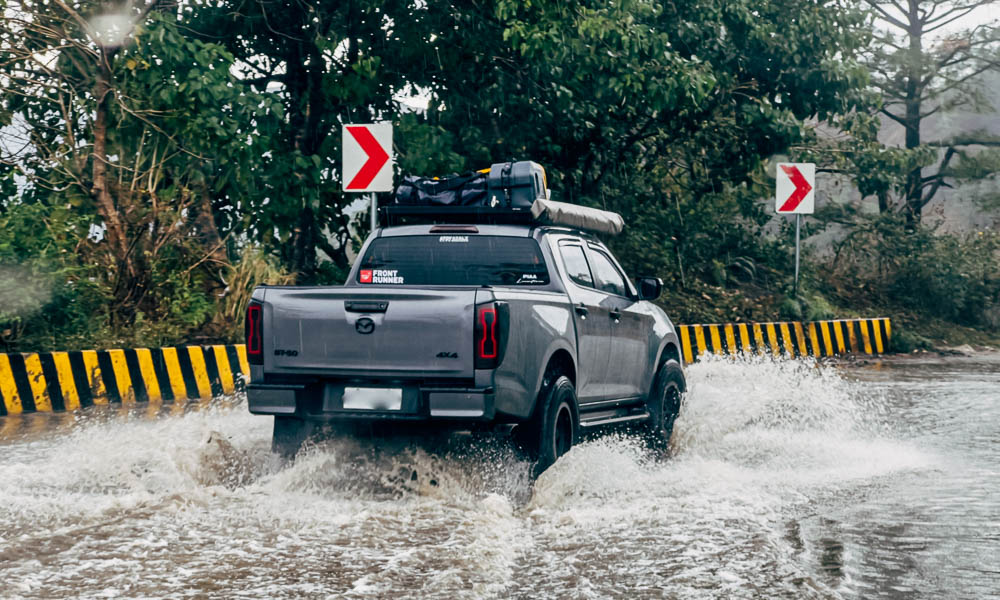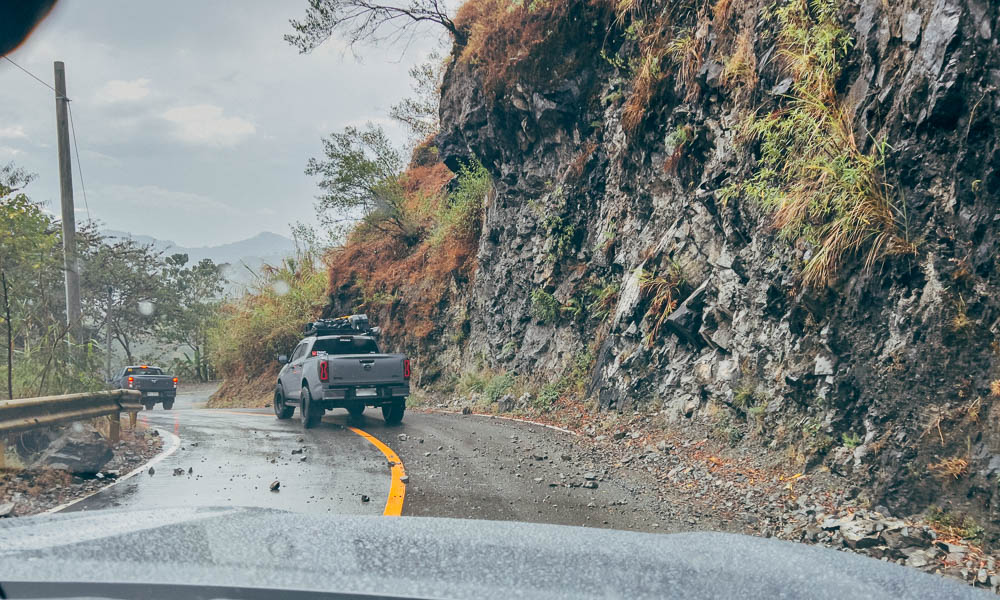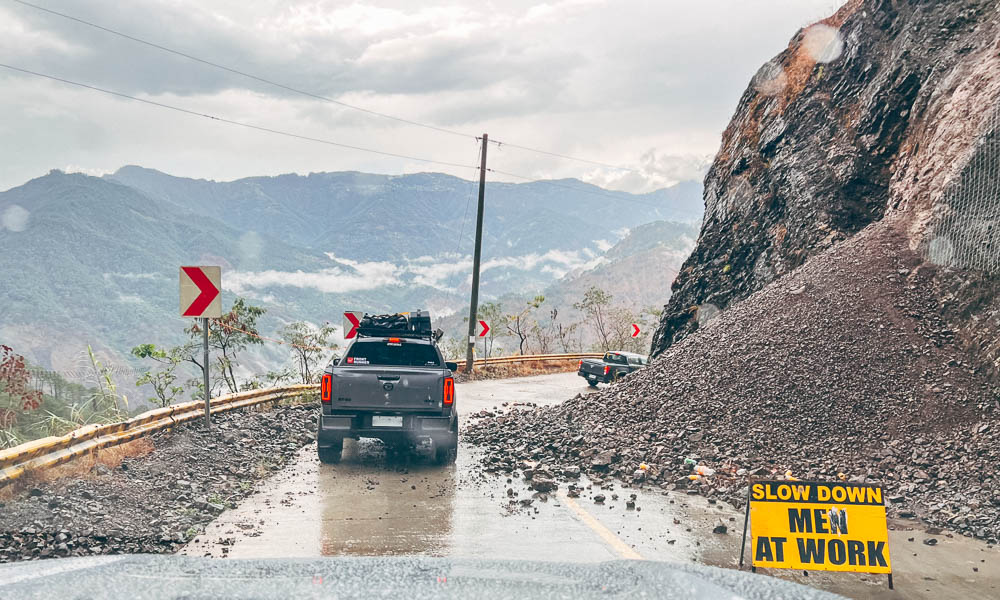 It's a pickup truck, so I had to cut it some slack in terms of handling and ride comfort. What I wasn't expecting was how heavy the steering was, making throwing the truck through twisties of Kennon Road feel like an arm workout session. At least, behind the wheel of the Pangolin II, the Rota wheels gave a noticeable improvement in terms of steering weight and responsiveness.
But all was forgiven as we finally (and literally) ascended toward the clouds. The slippery, dangerous rock-lined roads (due to the sudden downpour) eventually turned into narrow paths good enough for one-way traffic.
As we got past a layer of fog and started ascending a steep path, we saw the sun's rays illuminate a backdrop that one would only describe as picture-perfect.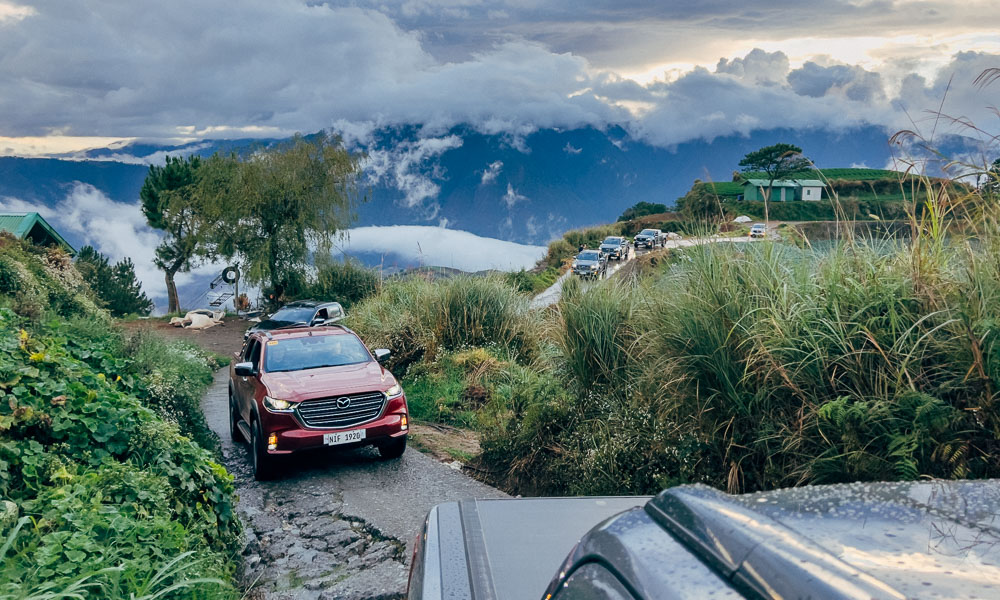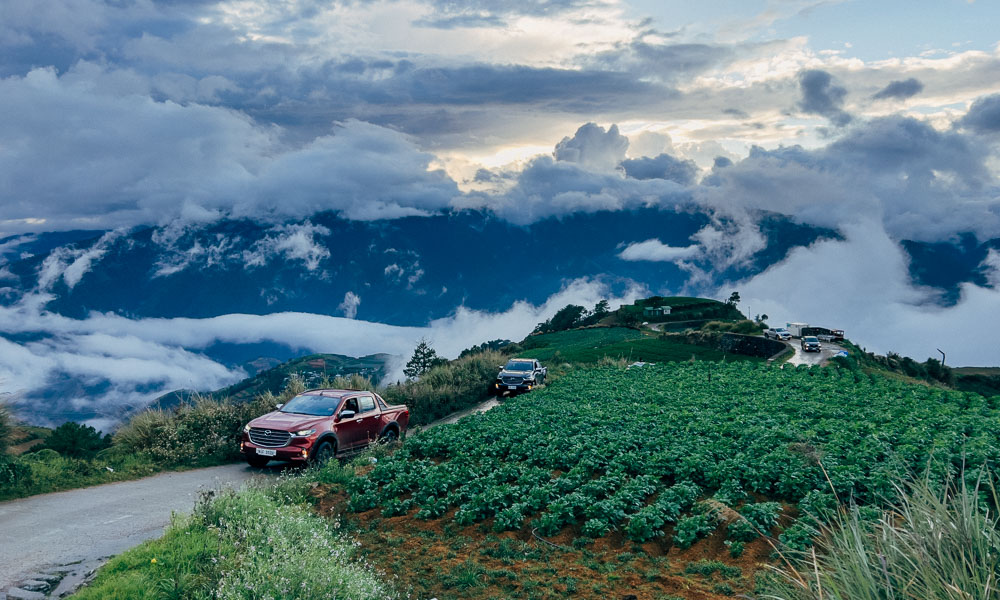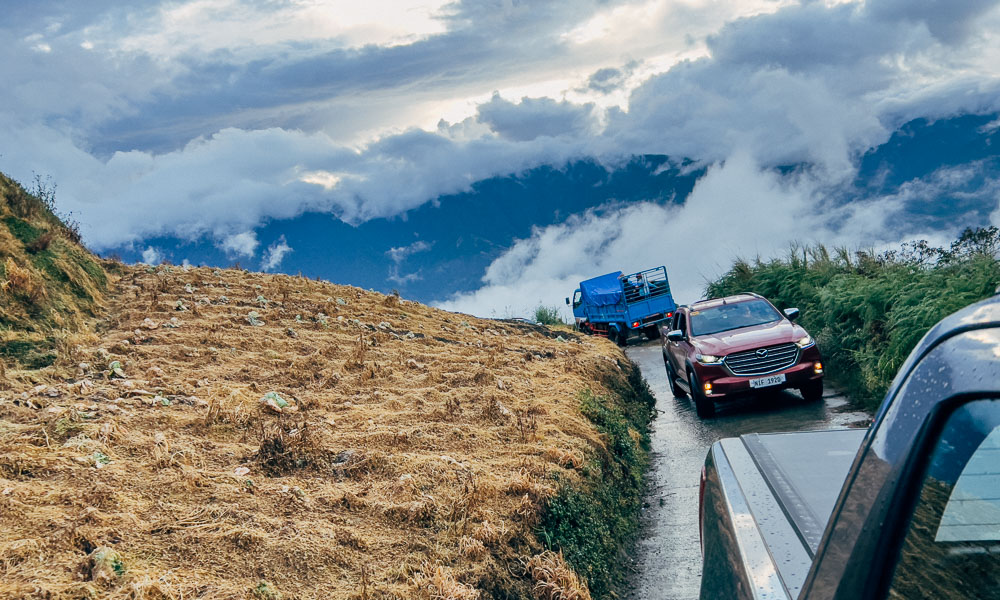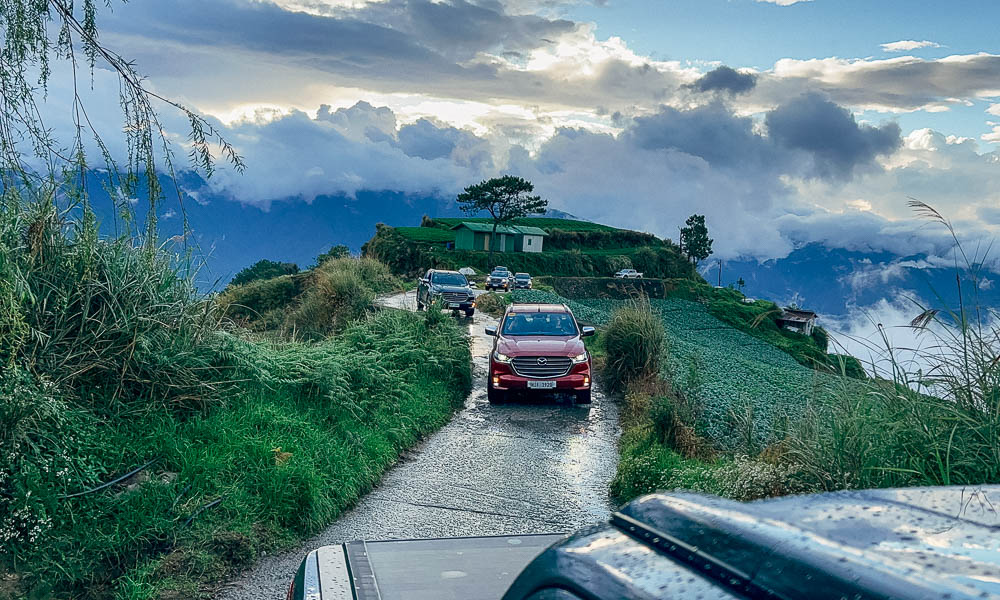 It was a good thing that I wasn't driving because I would have driven off the edge with how stunned I was by the scenery. "Is this real?" I thought. "It looks too good to be true."
With something that looked straight out of a Peter Jackson trilogy, the entire convoy couldn't help but slow down and admire the view, which may have delayed our expected arrival time at the campsite.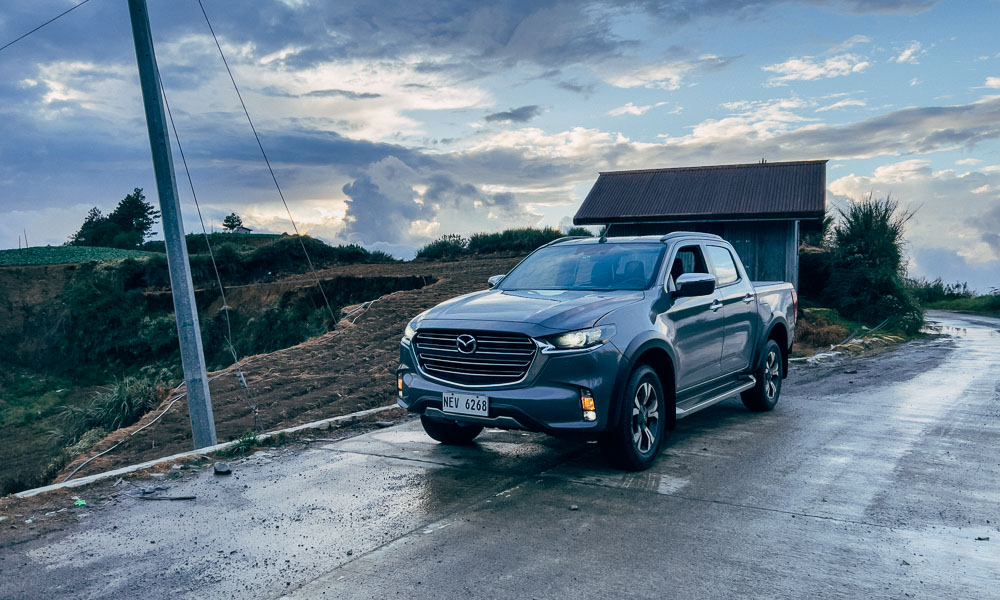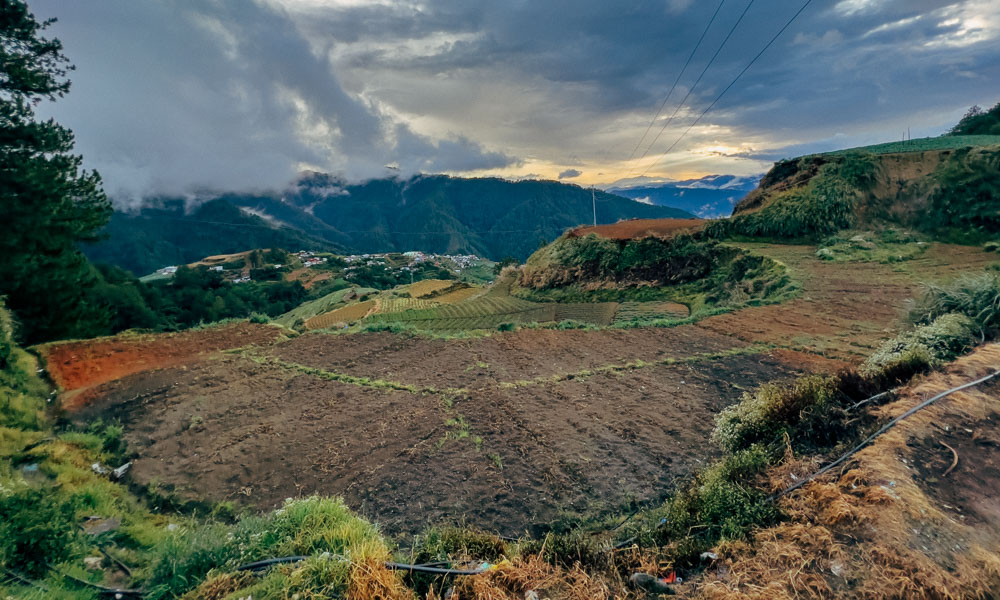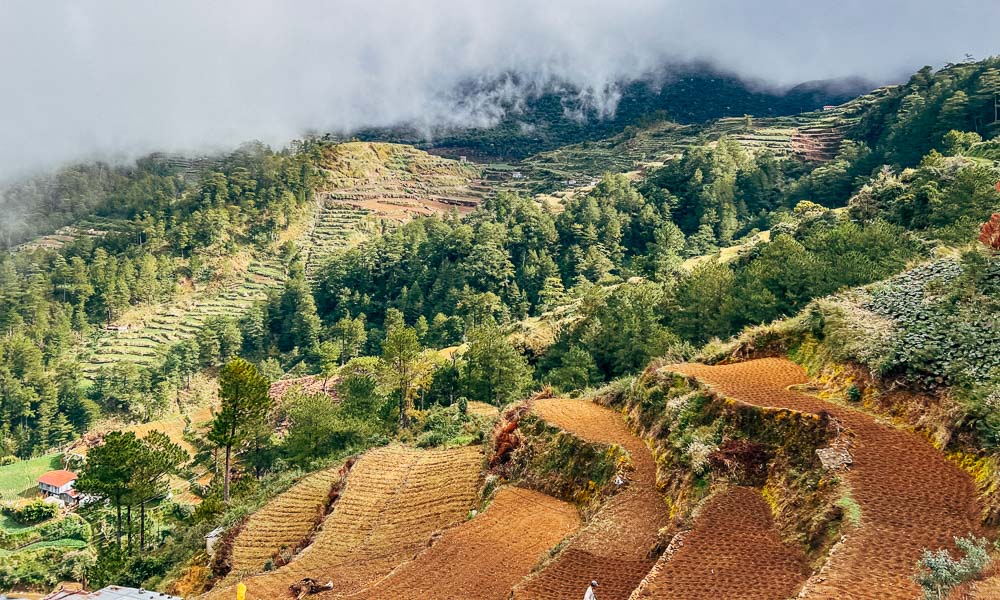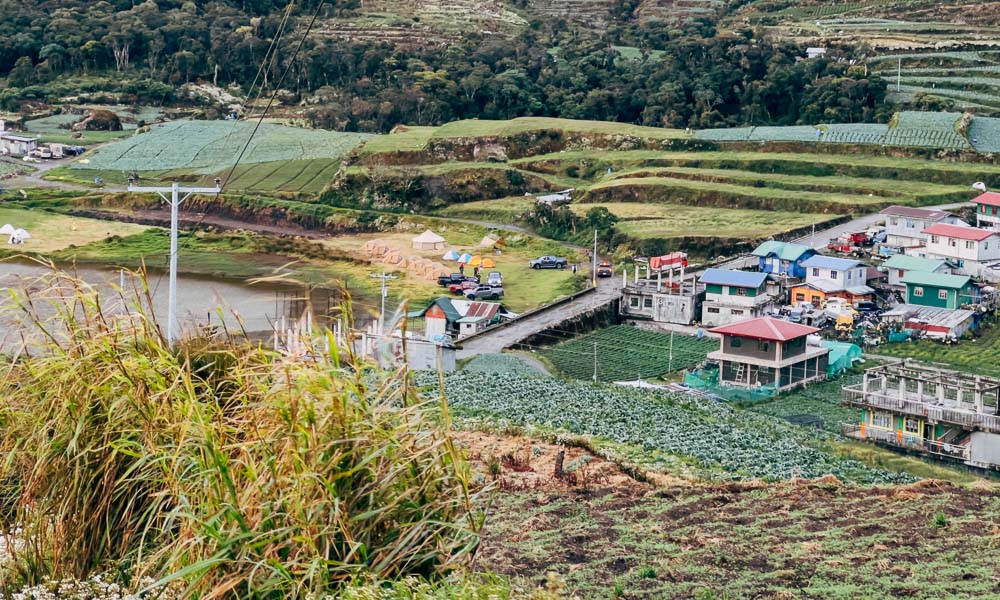 We braced ourselves for the inevitable as the campsite came into view. We'd be sleeping in tents, and it was freezing cold, especially with the wind chill. I honestly did not expect what would come next.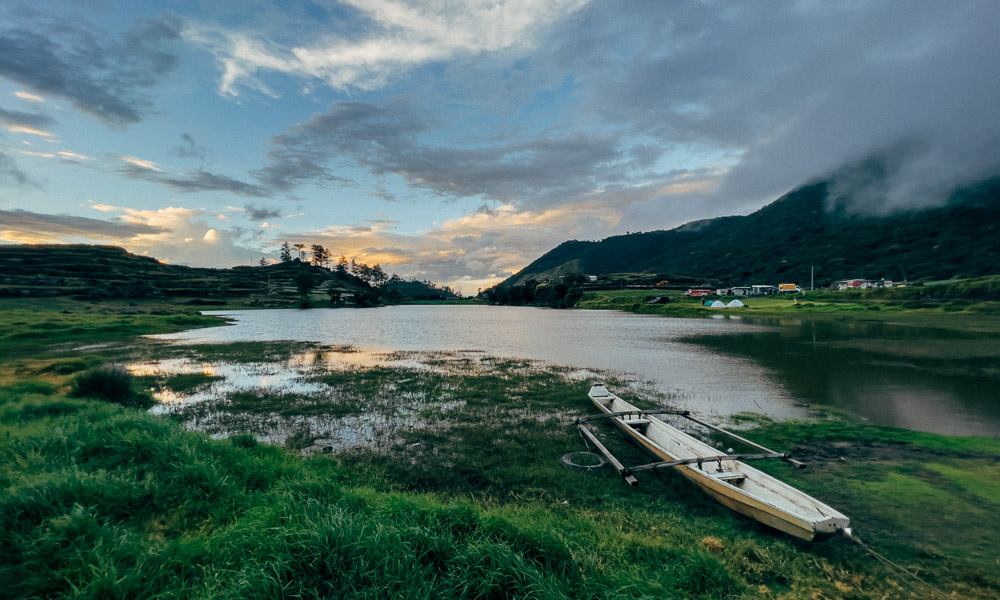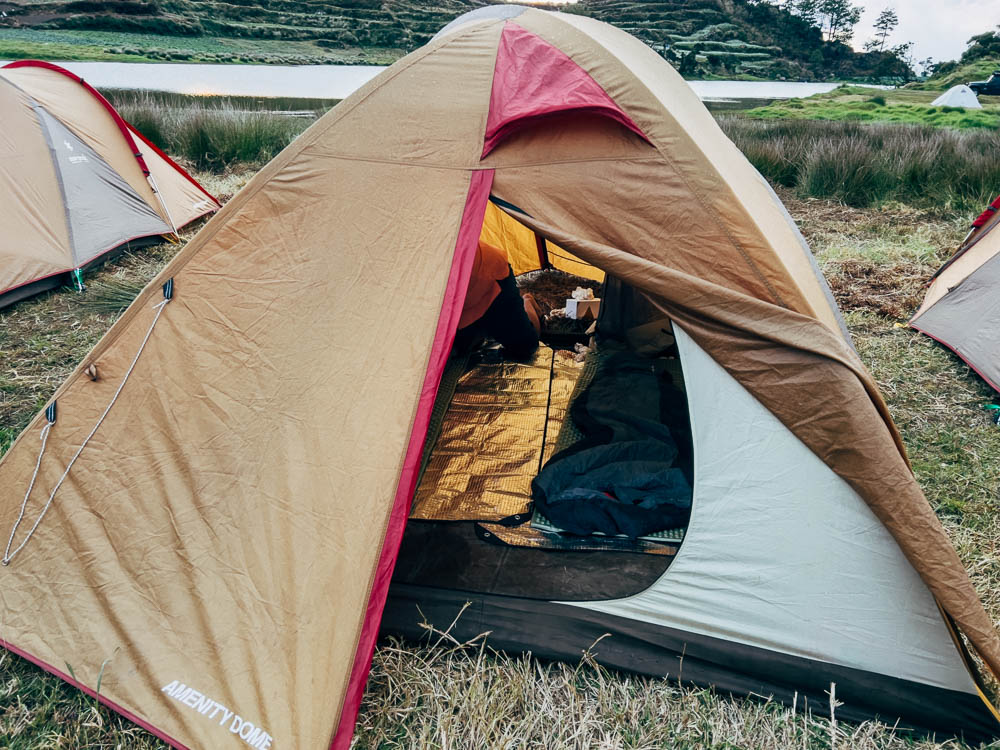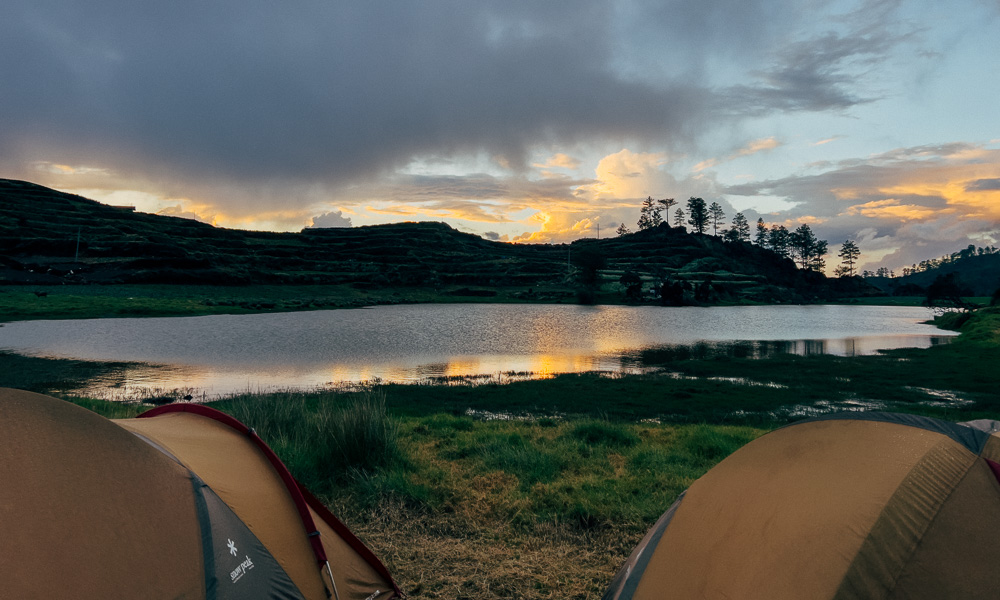 When all the engines shut off, the world around us became dead-silent, save for the occasional clatter of a diesel delivery truck and the orchestra of loud snoring from adjacent tents at night. The constant hum of urban noises I had learned to live with was gone. The cold breeze prompted me to rip my face mask off, and I was treated to the sweet smell of an untouched landscape surrounded by nature.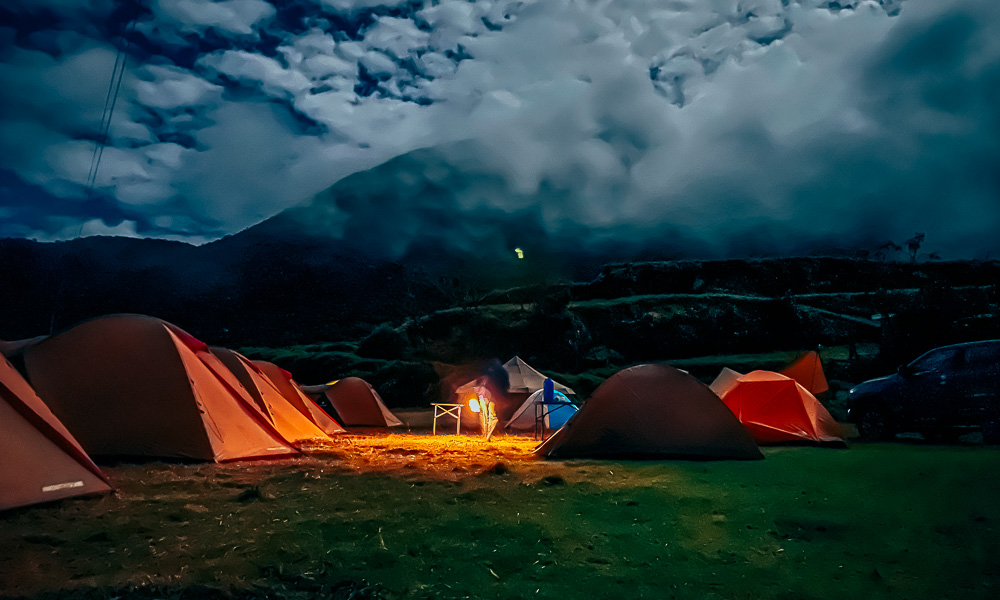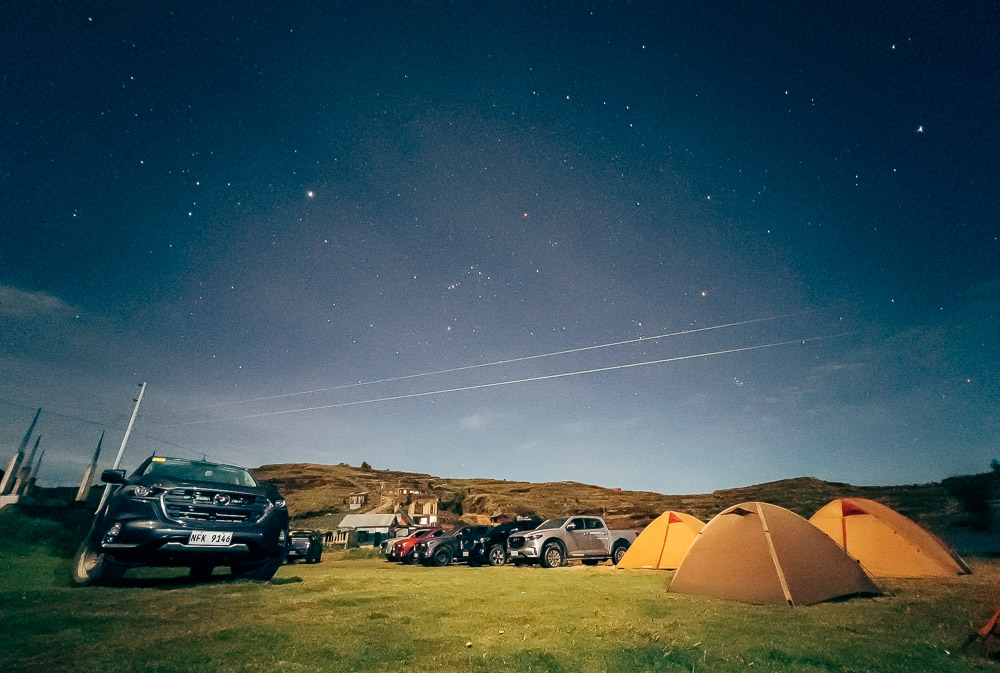 Finally, once the skies cleared up past midnight, I was treated to a whole splendor of stars that were impossible to see due to light pollution. If it hadn't been a full moon, the Milky Way would have been visible to the naked eye.
It was such an overwhelming sensory sensation for someone who had essentially grown up in the hustle and bustle of the city.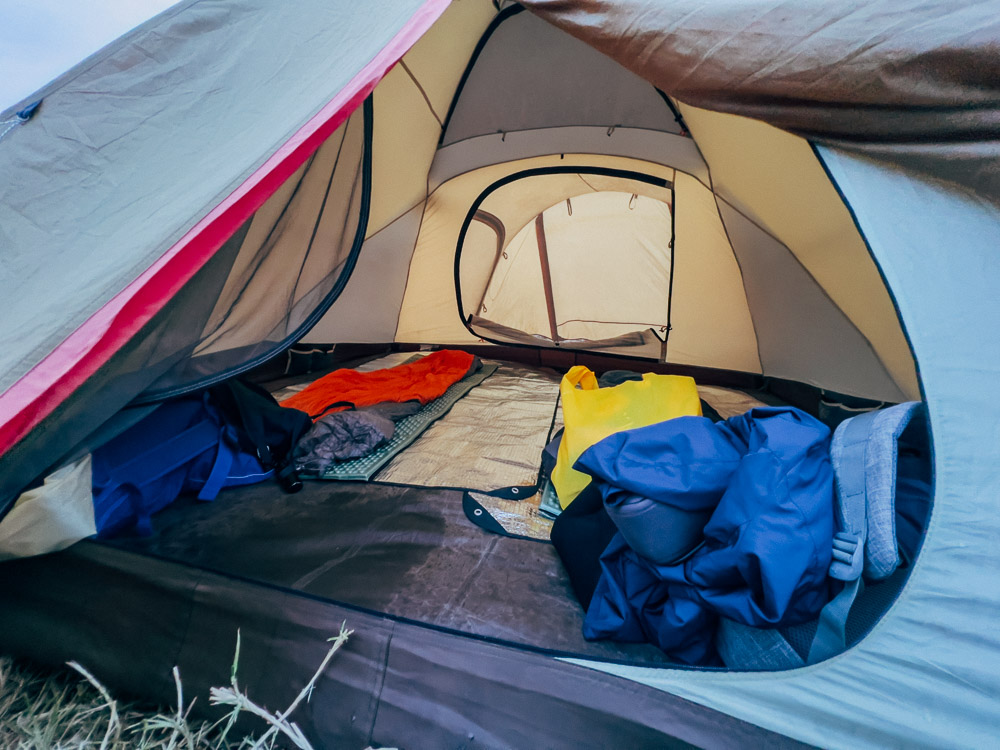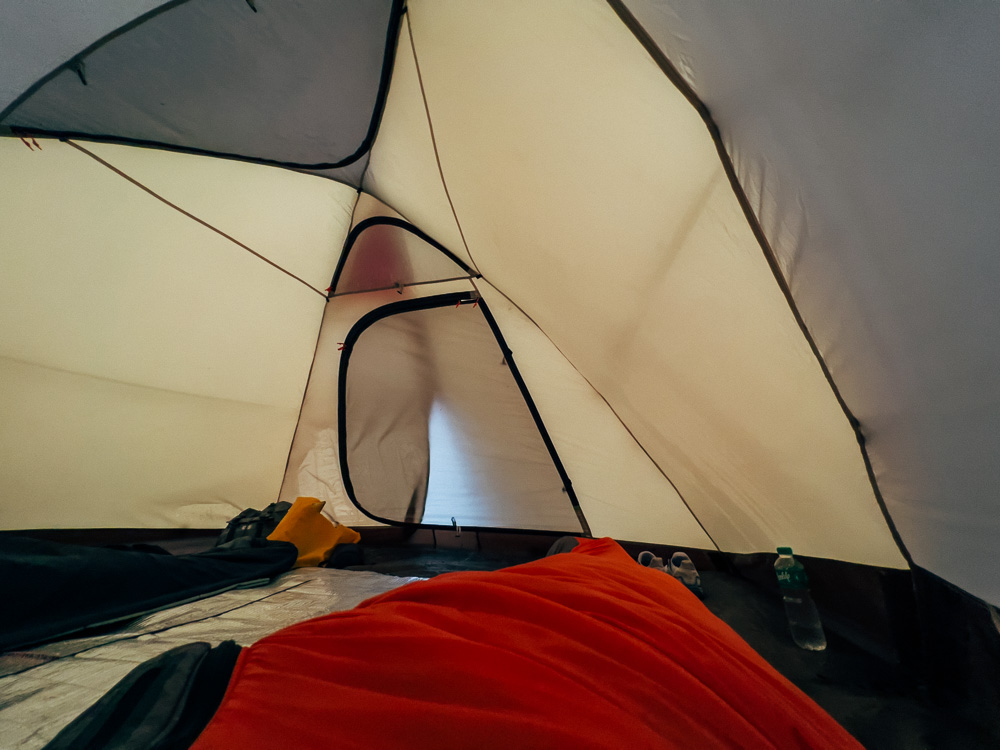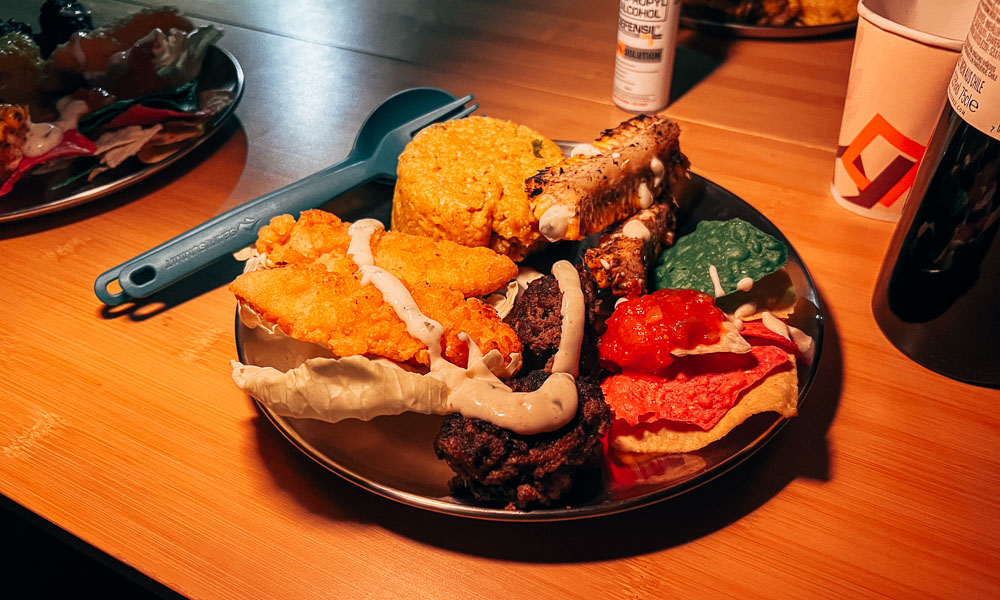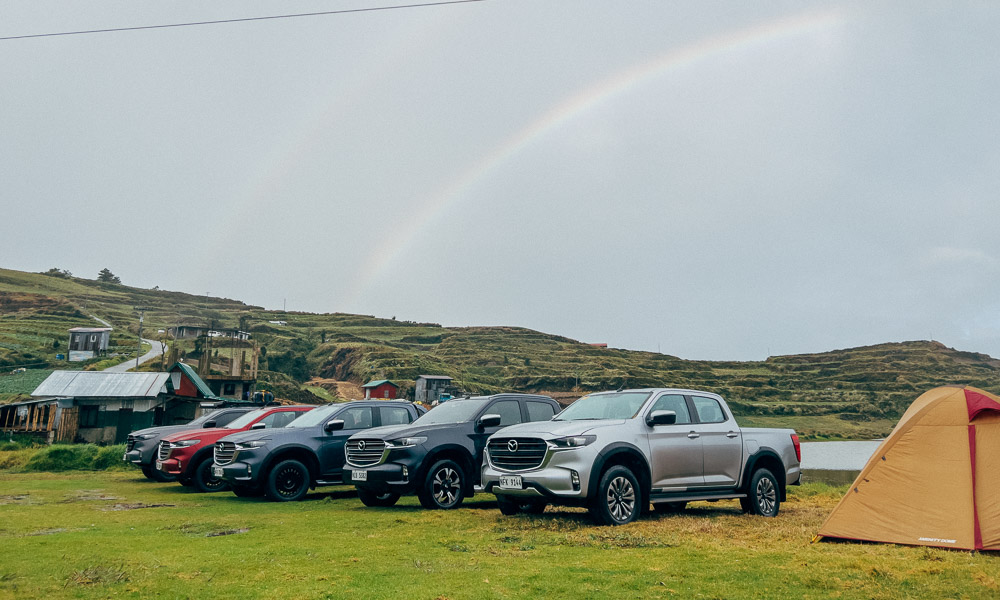 With no signal, we were forced to put our phones away.
That made me realize just how socially deprived my generation was when it came to face-to-face interaction. We're all usually behind screens with an online persona that we want others to see, but when it's time to talk in person, well, your mileage may vary as to how well you can carry yourself in real life.
In my case, it was genuinely refreshing to have conversations that would last through the night without someone taking a peek at a smartphone screen. Add the genuine camaraderie we developed over the span of the adventure, and I can confidently say that the outdoors do not bother me as much anymore (as long as I'm with the right people).
After all, we still have some unfinished business to do at Mt. Pulag as the constant rains hindered plans for us to go hiking. Next time, I guess? I'm game. Thank you, Mazda Philippines, for turning me into someone who can appreciate nature.