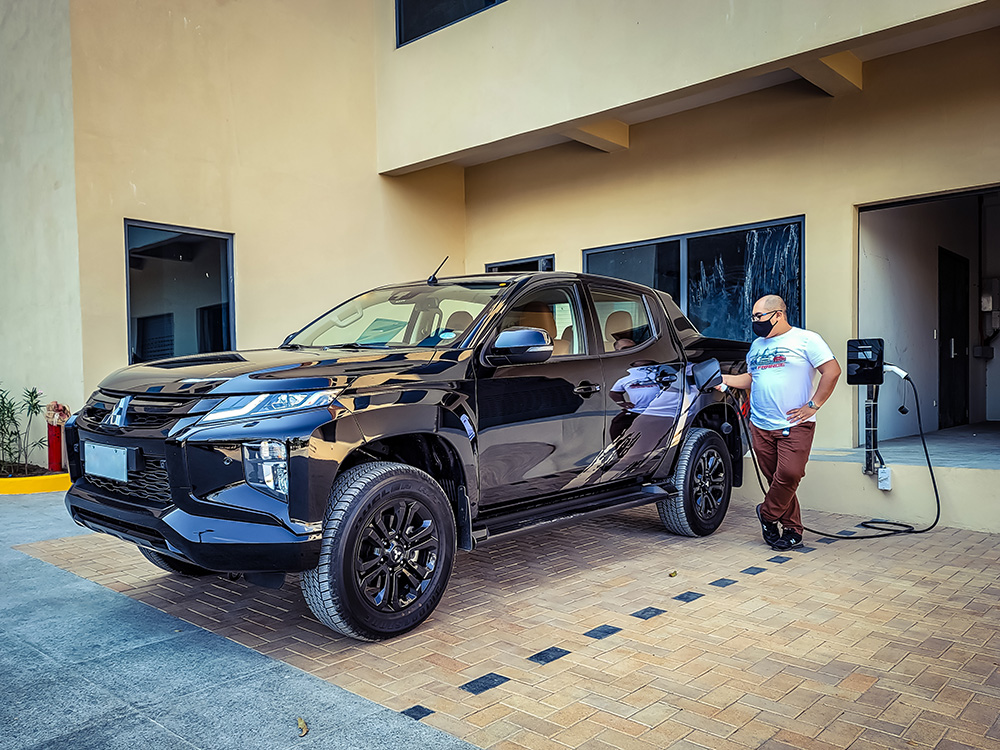 This is going to be a short article. We just want to share with you a secret project we've been undertaking with Mitsubishi regarding the electric version of its Strada pickup truck. We got to take it for a spin, and we must say we were impressed. This is perfect for when the EV bill gets to be signed into law by President Rodrigo Duterte soon.
This Strada EV uses the same electric motor found in the new Airtrek EV that Mitsubishi unveiled at Auto Guangzhou in China a few months ago. It uses a large-capacity 70kWh battery that supposedly has a range of 520km from a single charge.
The Mitsubishi executive who lent us the test unit was confident of this vehicle's performance on our roads. "We expect this to beat all other pickups on the market right now, especially when you consider the rising fuel prices," said the executive who requested not to be identified.
Of course, we have to remind you that today is April Fools' Day, so yeah…gotcha.