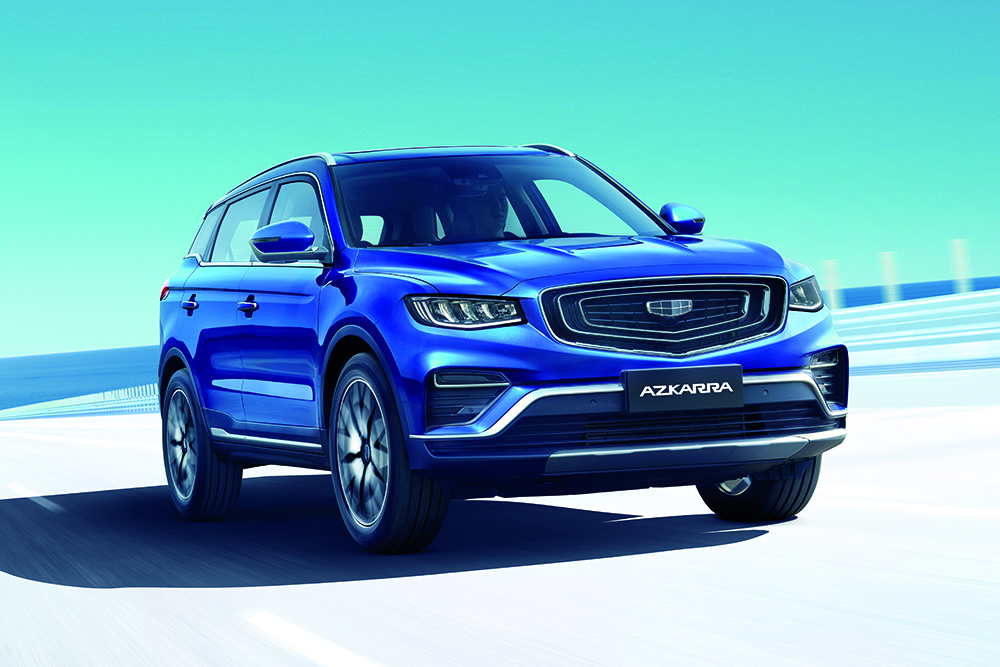 One of the most prominent new vehicles in the Philippines right now is the recently introduced Geely Azkarra compact SUV. It is the second offering from the Chinese car brand after the wildly popular Coolray subcompact crossover. And because this is a Geely, people can expect this model to be packed with high-tech gadgets. But let's get this out of the way before proceeding: No, the Azkarra doesn't have the self-parking tech found in the Coolray. If you're a competent driver, this shouldn't be an issue at all. In fact, we know some car owners who actually hate such electronic driving aids.
The chief selling point of the Azkarra is its mild-hybrid system. To be exact, Geely calls it the 48V Electric Motor Synergy system. This is available in the higher of two variants, the Luxury 4×4. What this means is that the SUV's 1.5-liter three-cylinder gasoline engine and seven-speed wet dual-clutch transmission are complemented by a 48V belt-starter generator, a 48V-12V DC/DC converter, a 48V lithium-ion battery module and a battery management system, giving the vehicle a total of 190hp and 300Nm (the Premium 4×2 has a six-speed automatic gearbox and produces 177hp and 255Nm).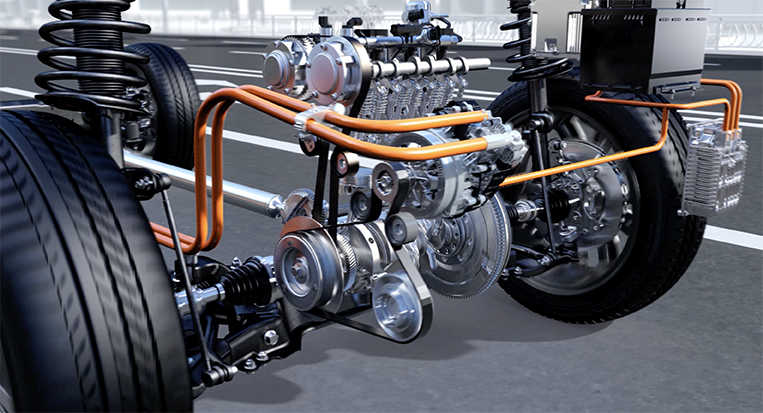 What does mild hybrid mean? An MHEV (mild-hybrid electric vehicle) has a supplementary electric motor that enhances the car's performance and improves its fuel efficiency. It is different from a full hybrid (like the Toyota Prius) in that it can't operate in full-electric mode. A mild-hybrid system most commonly features a start/stop mechanism—as in modern Mazda vehicles—that kills the engine when the car comes to a halt and the driver steps on the brake pedal. In the Azkarra, however, the engine shuts off as soon as you decelerate below 15km/h. The system won't wait for you to stop completely before switching off the engine. Geely calls this "extended shutdown."
The belt-starter generator is said to give the Azkarra much-needed boost at low speeds, and provide impressive acceleration during overtaking maneuvers. Geely also claims that the vehicle can "coast at high speeds without emission." When the car either brakes or coasts, the mild-hybrid system converts the kinetic energy and stores the resultant electric energy in the lithium-ion battery.
All this tech supposedly reduces fuel consumption by 15% while increasing the power by 10%. To better understand what we're talking about, watch the video below.
Mild-hybrid Geely Azkarra