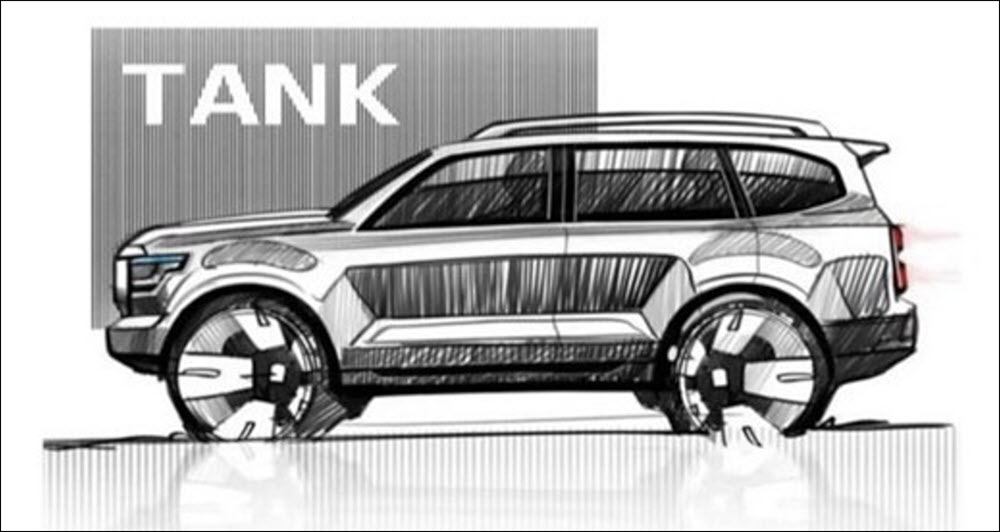 The Tank brand of SUVs is pretty interesting. The company has made a name for itself by taking the Chinese domestic market by storm with the 300. Boxy sport-utes seem to be very popular with customers in the People's Republic, and the Great Wall Motors-owned automaker has now previewed one of its upcoming models.
The vehicle still has no name, so just like in the press release, we'll refer to it as "X." And on the face of it, the Tank X is quite a brawny-looking thing. The front is reminiscent of the Toyota Tacoma and 4Runner, while there is a bit of Land Cruiser 300 toward the back. You may accuse Tank of having no originality, but as far as design "inspirations" go, those aren't bad vehicles to copy.
Speaking of the styling, Chinese automakers have some sort of need to tell the world that their design departments are manned by people who have lengthy tenures in the automotive industry. Tank is no different as it is proud of the fact that the X's designer is Andrew Collinson, said to have worked for the likes of Land Rover and Mercedes-Benz.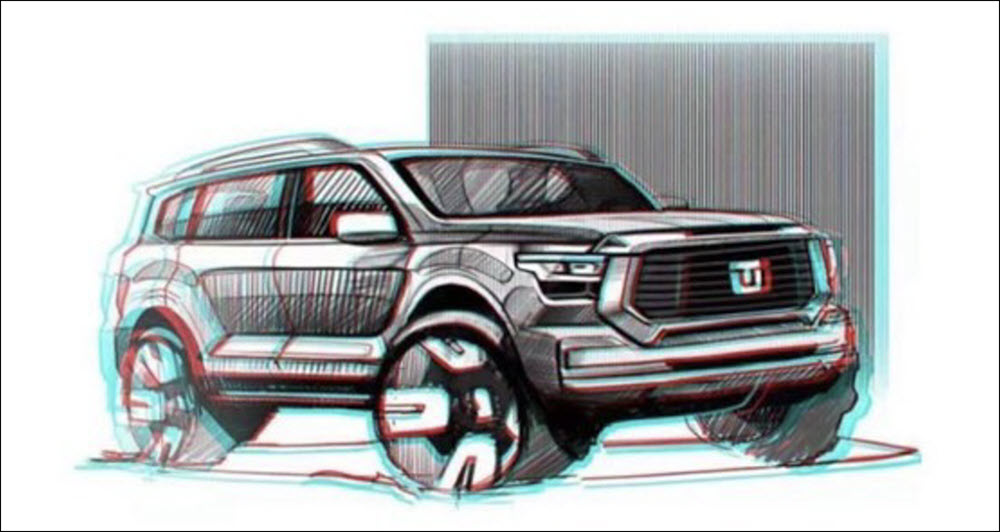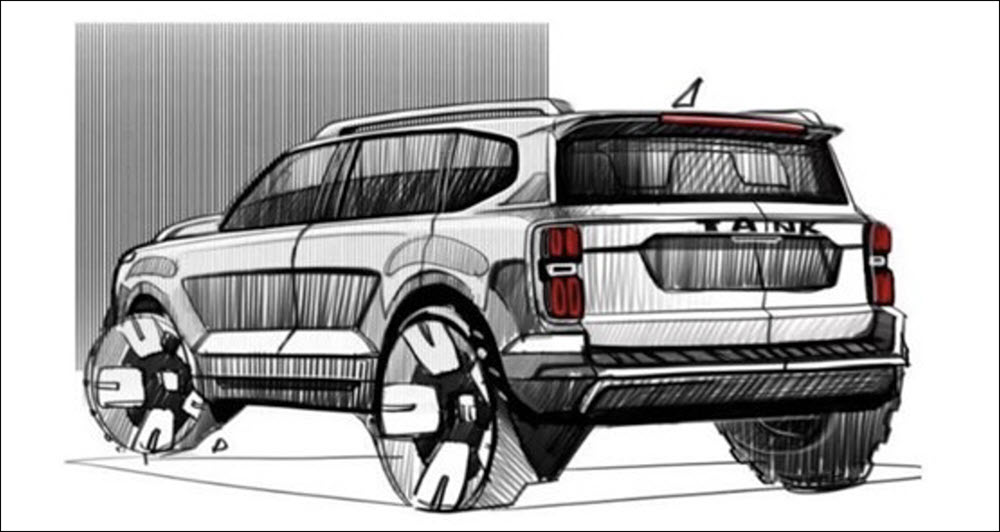 The X's powertrain is quite potent. The engine utilizes the Miller cycle, a variation of the Otto cycle used in most car motors. Output is pegged at 349hp and 500Nm, which will be delivered to the road by a nine-speed automatic transmission. Tank will probably point out in the future which foreign companies will be supplying the components (like fuel-injection systems and engine control units).
The Tank X looks poised as another success story for the GWM sub-brand. And if you're dying to know the creative name this car will get, it will be revealed at the soon-to-open Chengdu Motor Show.