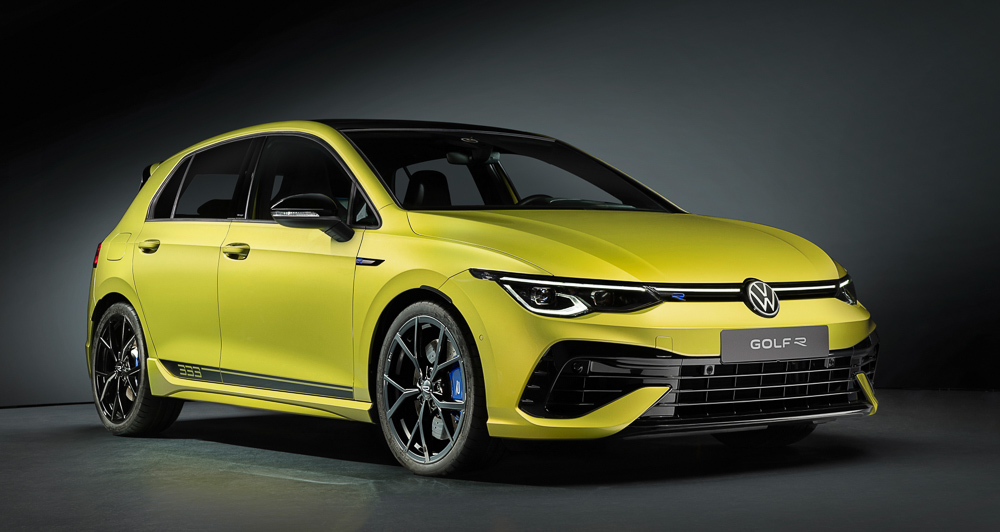 They say good things come in threes. If true, that would make the latest special-edition car to come out of Wolfsburg a very, very, very good thing. Say hello to the Volkswagen Golf R 333, the first-ever Golf that's so limited that it comes with a sequentially numbered badge in the cabin. Only 333 of these lime yellow metallic beasts will ever be built, and each one comes with 333hp and 420Nm under the hood.
To further differentiate it from more common Golf R siblings, it also sports a black roof and mirrors, as well as black 19-inch rims fitted with Bridgestone semi-slicks from the factory. The outside look is rounded off by "333" decals on the sides, tinted windows, and some shiny titanium exhaust tips from the new Akrapovič rear silencers.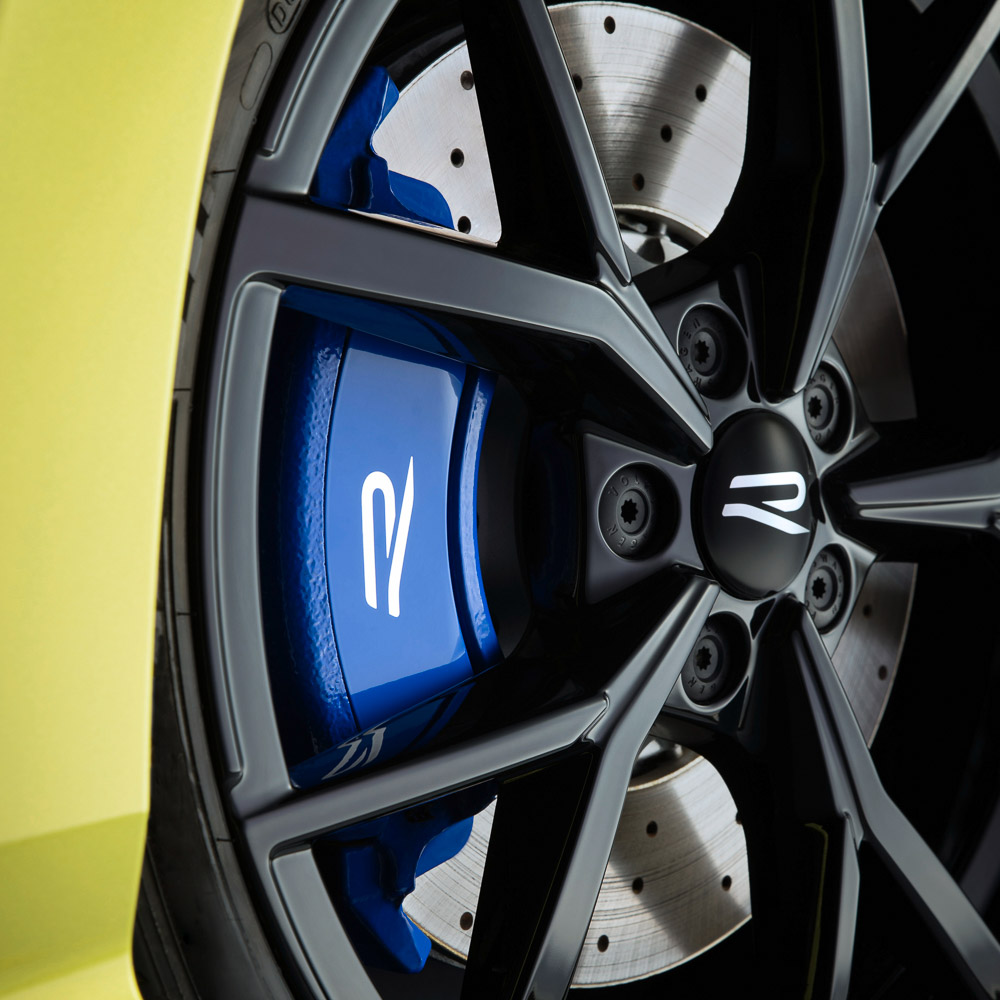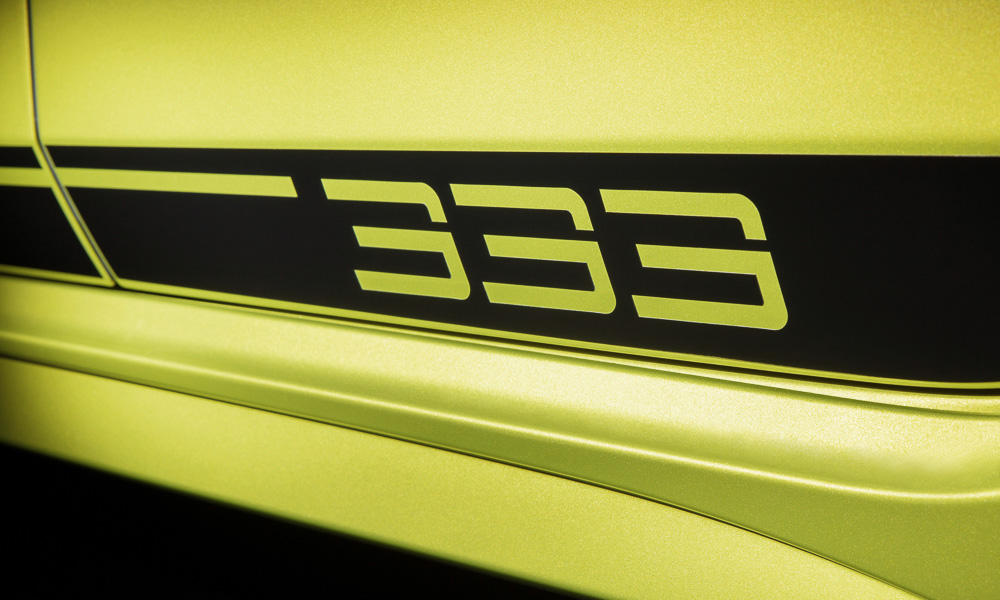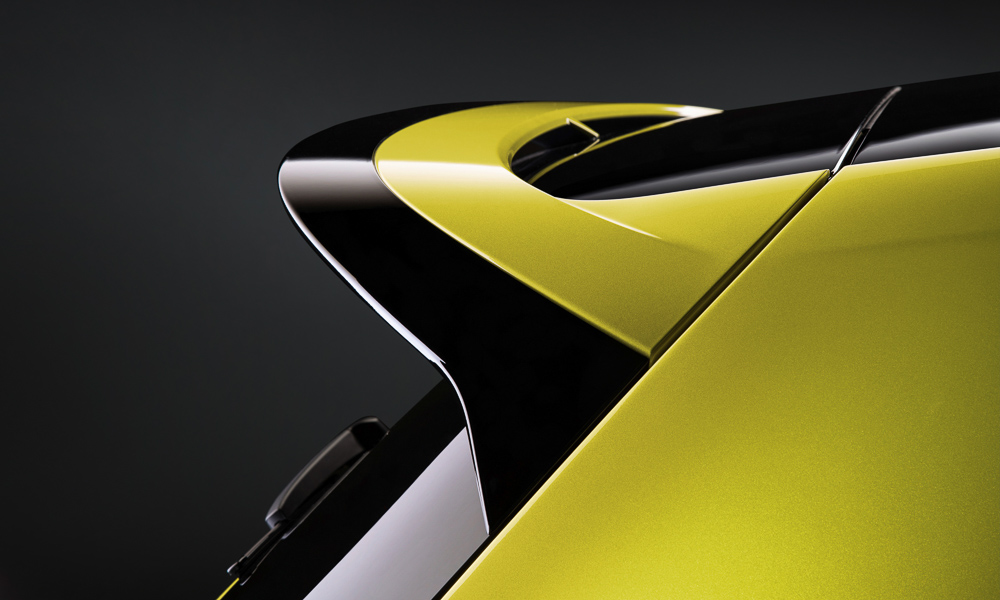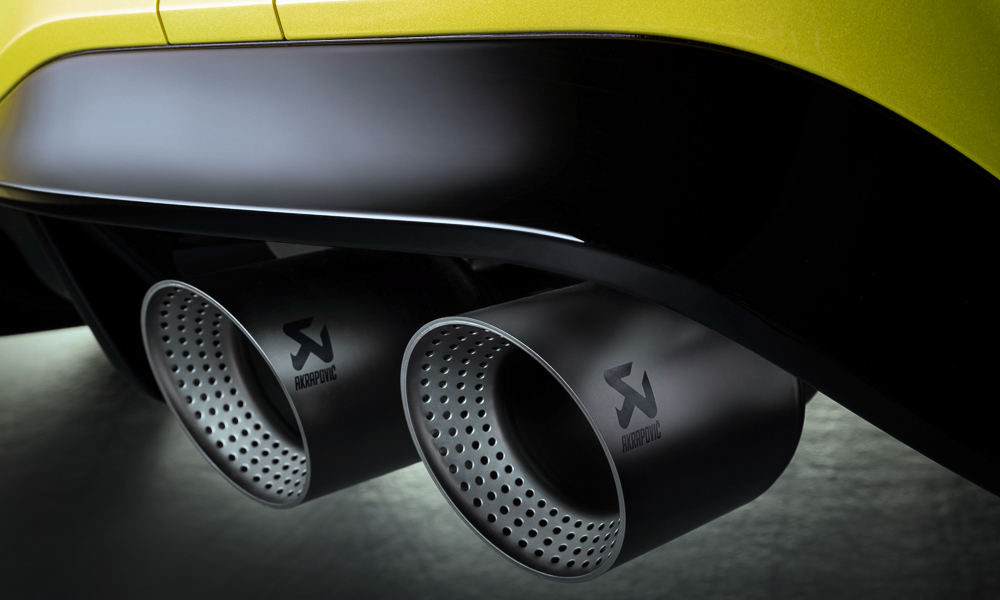 Germans like to drive fast, which might explain why the Golf R has been such a success for the brand. Since 2002, over 250,000 of them have been ordered by VW customers, but never before has a version of the hot hatch been so limited. Bound to become a collector's car, just getting an R 333 will prove to be a veritable challenge for any would-be owner.
For starters, only German dealerships will be allowed to sell them, but as there are around 950 of them, not all will be able to have one in the showroom. In fact, VW has stated that each of the chosen dealerships will only get one car to sell. You'd better be on really good terms with your local Volkswagen dealer or you'll likely have no chance of even being considered.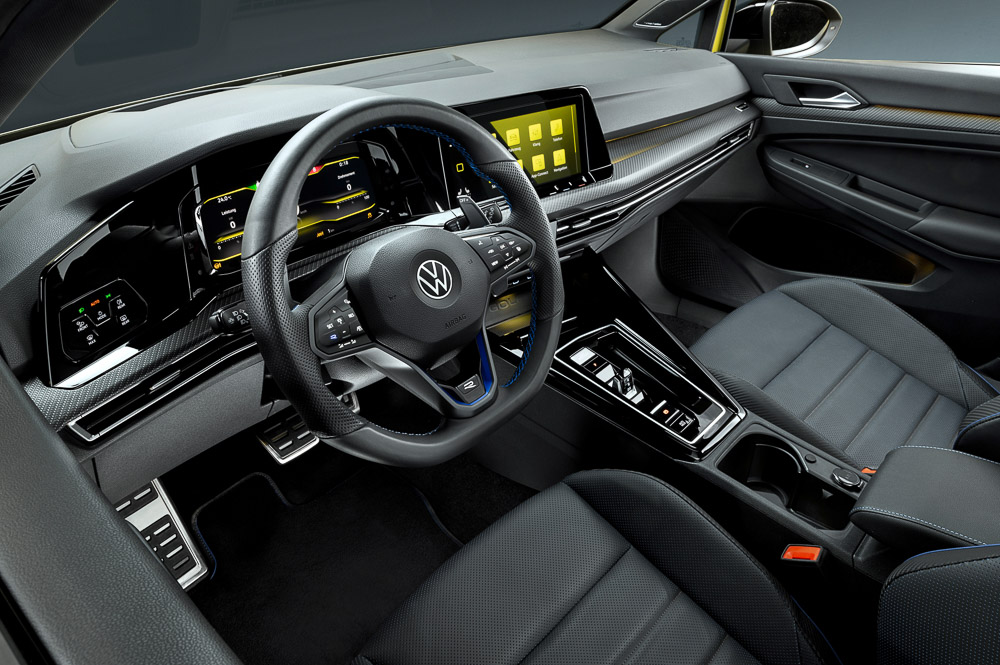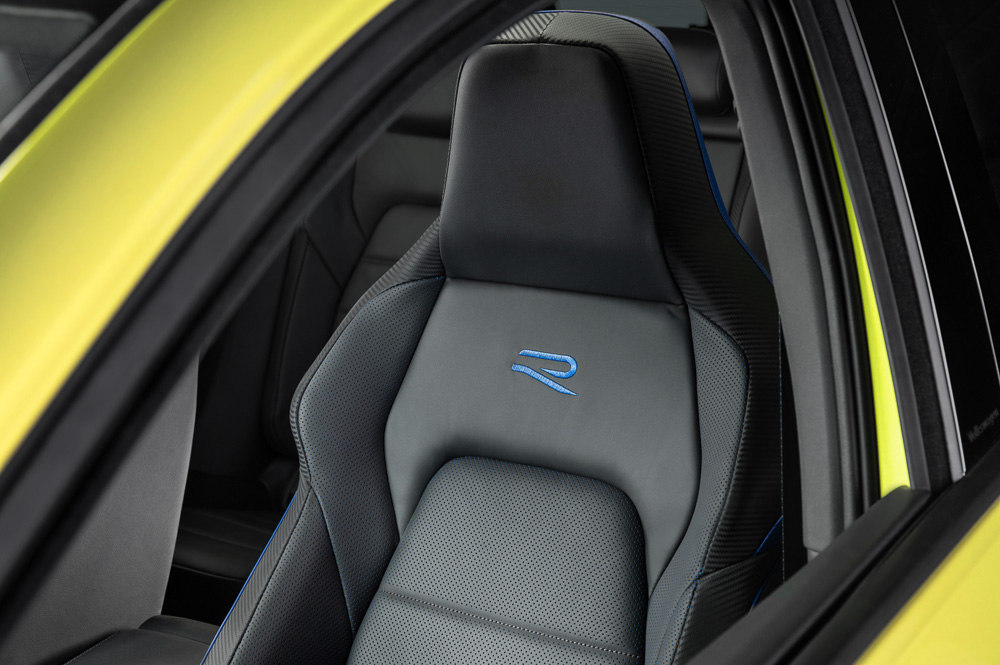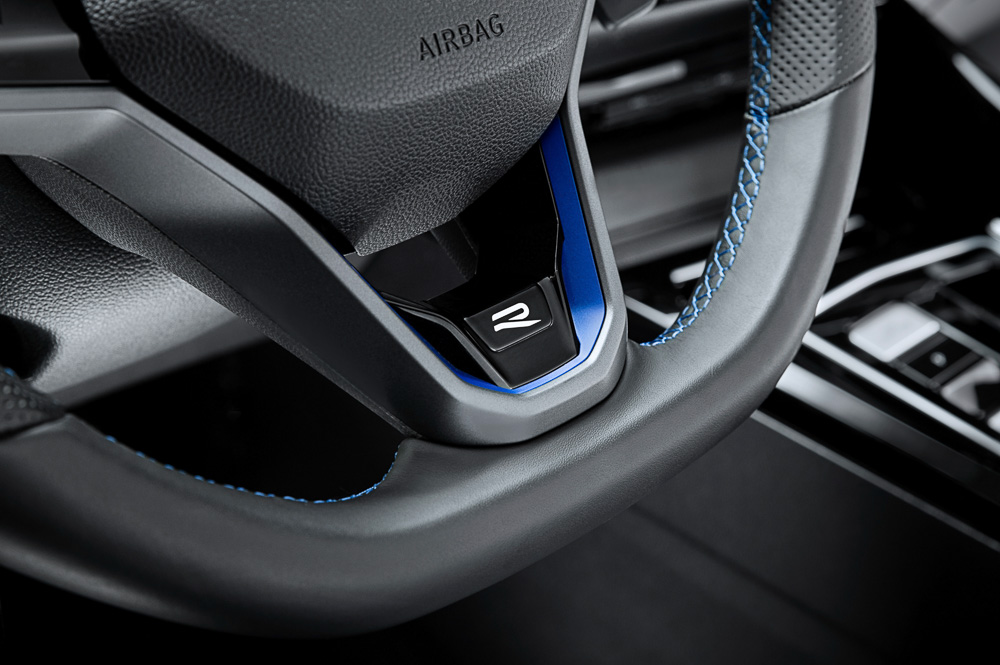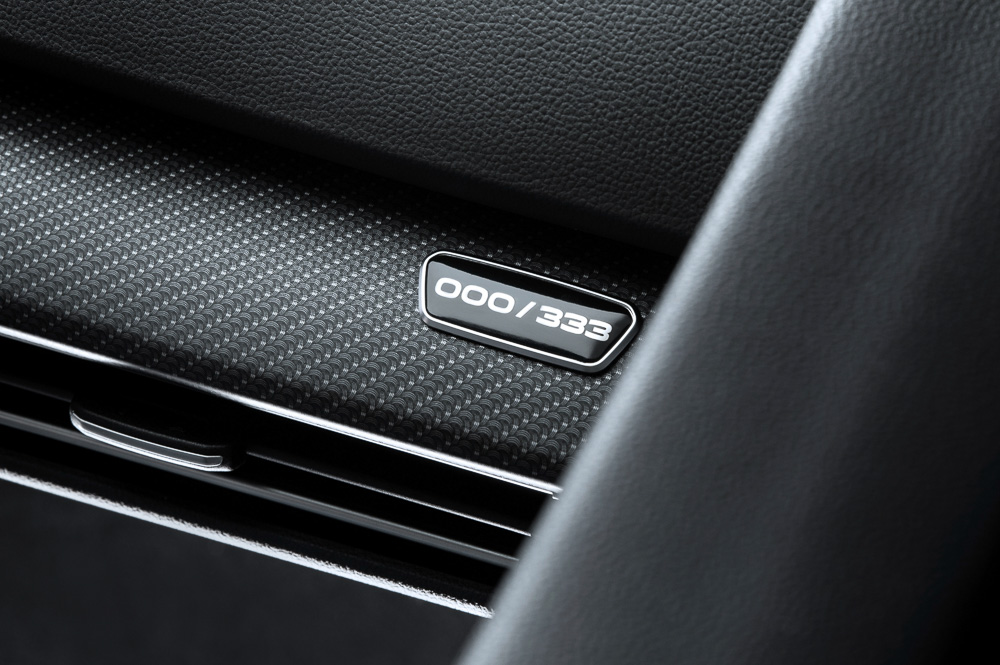 If you are one of the lucky ones to be chosen, you'll—first of all—have to write a check for €76,410 (P4.58 million) and then wait until October, when a special handover event is being scheduled in Wolfsburg for all buyers of this super Golf.
The cars are scheduled to enter production in September, and you can play with the company's configurator to personalize your car. The R 333 comes pretty much fully loaded, including Nappa leather seats, IQ.Light LED headlights, a ton of driver-assistance programs, and even a 480W Harman Kardon stereo.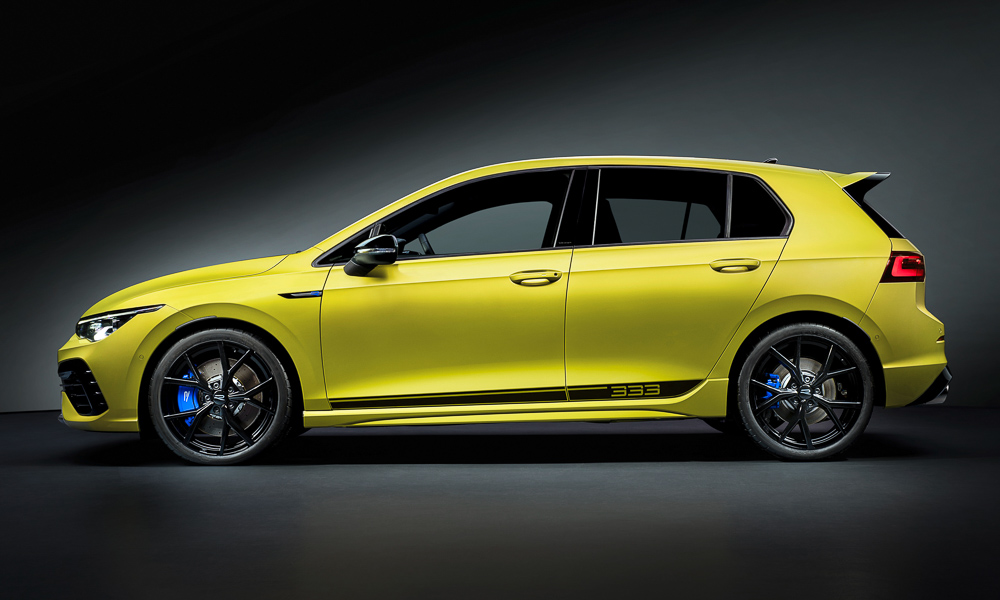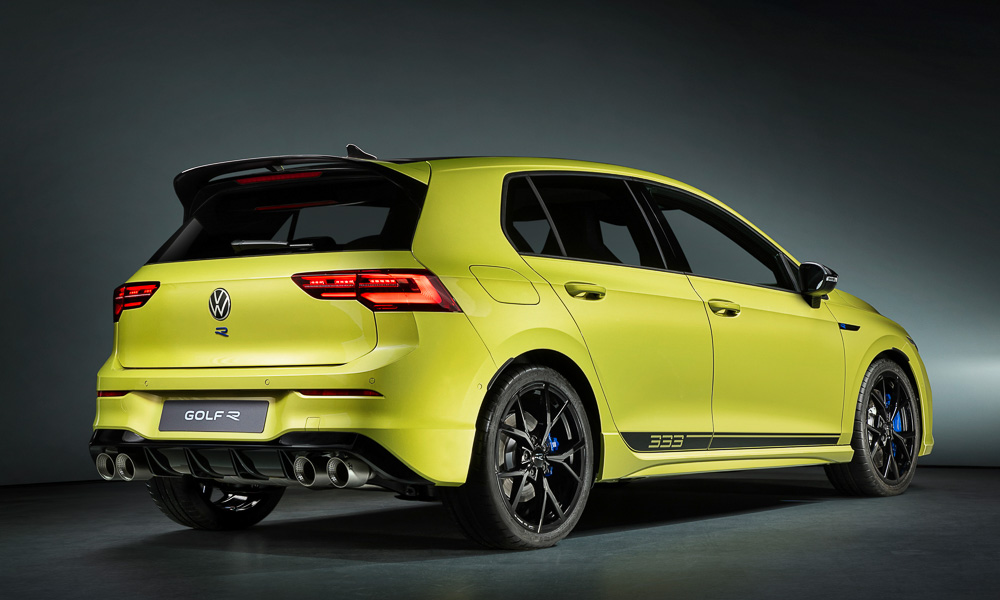 Once behind the wheel, the fortunate driver can experience 0-100km/h in a mere 4.6 seconds, and an even more responsive engine compared to normal Rs thanks to a preloaded turbocharger and an open throttle valve in overrun phases. Add to that torque vectoring and two special driving modes (Drift and Special) designed for use on the Nurburgring, and you can see how this car will make you smile all the way to its top speed of 270km/h.
If you now fancy one, then pick up the phone, dial the number of a dealership that has one, and try persuading them with the following words (a good German accent will help here): "Hallo! Ich bin der größte Volkswagen fan der welt. Einen Golf R 333 bitte, bitte, bitte!"
Translation: "Hello! I'm the biggest Volkswagen fan in the world. A Golf R 333 please, please, please!"