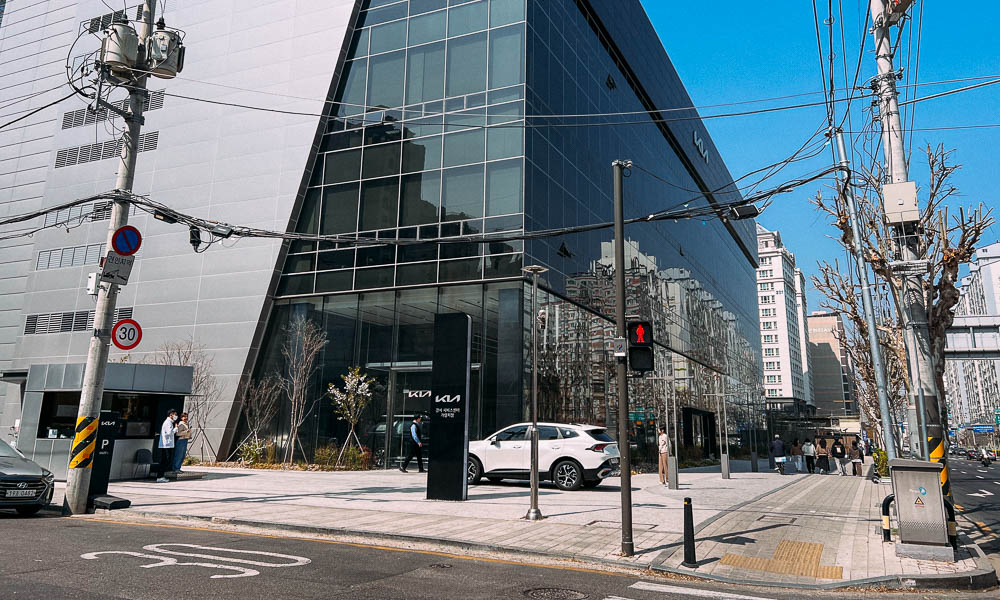 When visiting an automaker's home country, it's obvious that it will save some cool cars for its own people. Take Kia, for example. You may know its stylish electric vehicles such as the EV6 and the EV9, or the ever-popular Carnival minivan.
But did you know that it also makes some amazing executive sedans and small cars? When we went with Kia Philippines for the 2023 Seoul Mobility Show, we visited its flagship dealership in Gangseo, Seoul, to experience the technologies in its showrooms that can potentially be introduced to our country.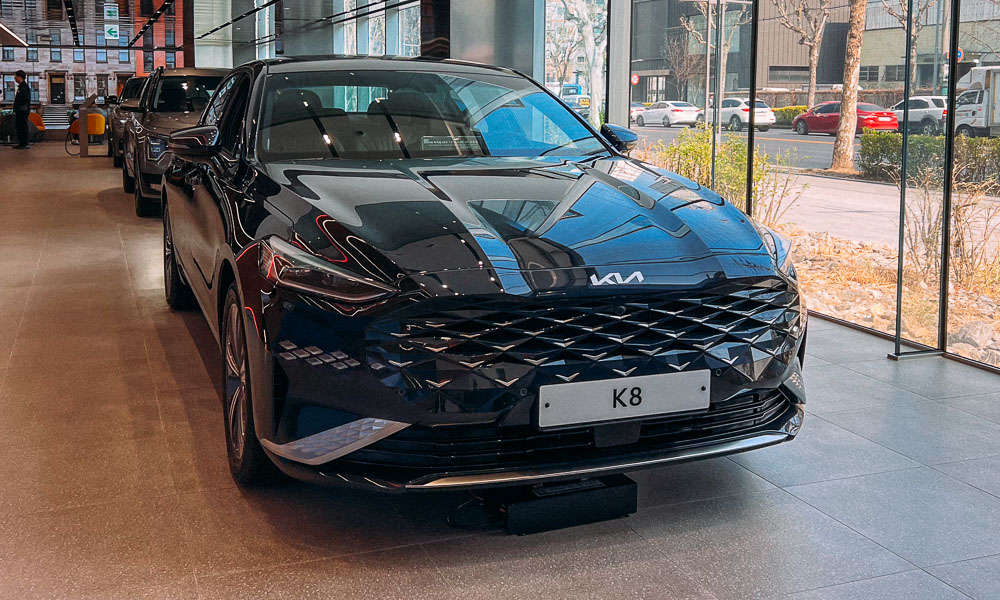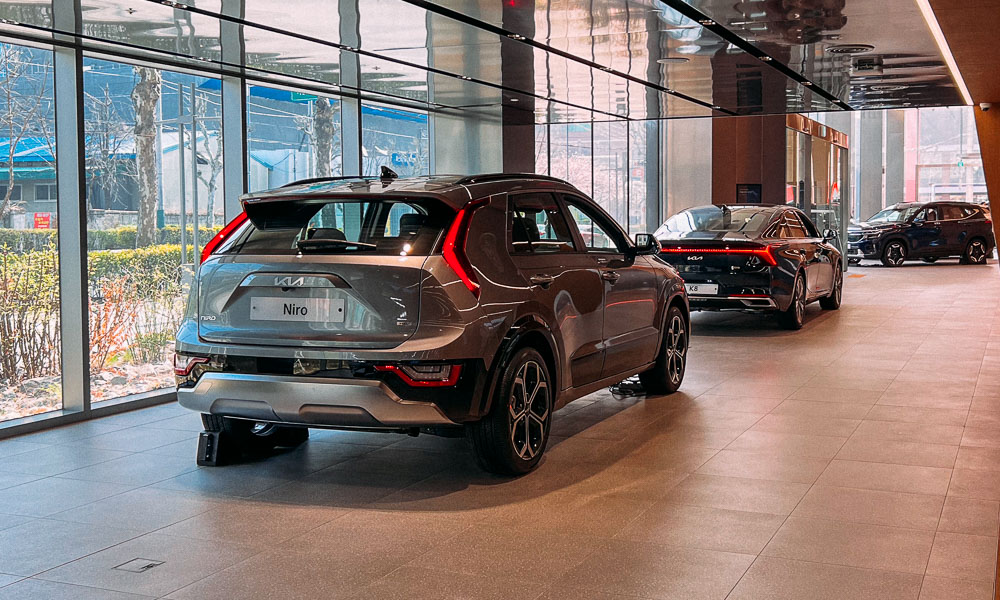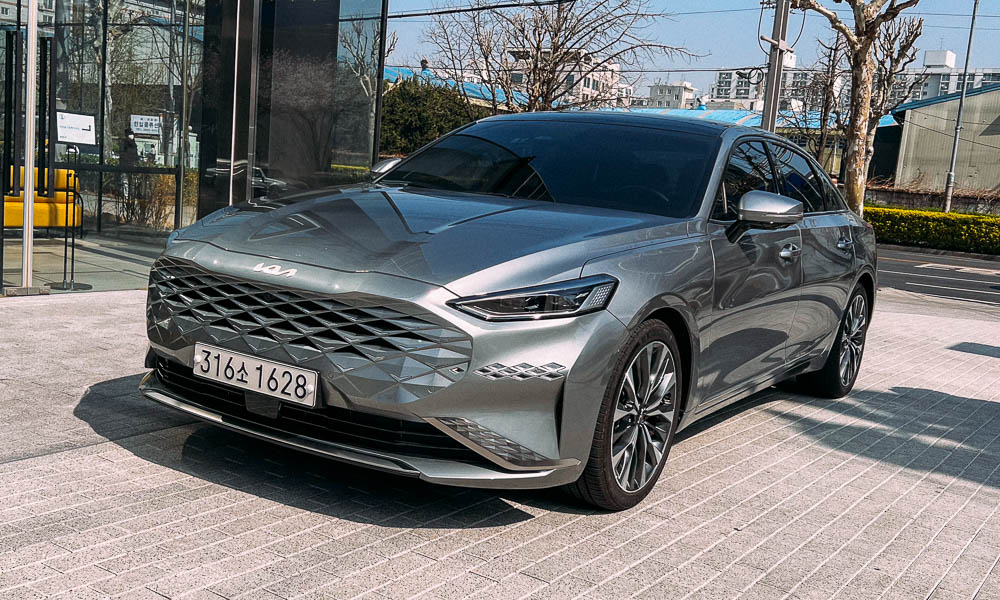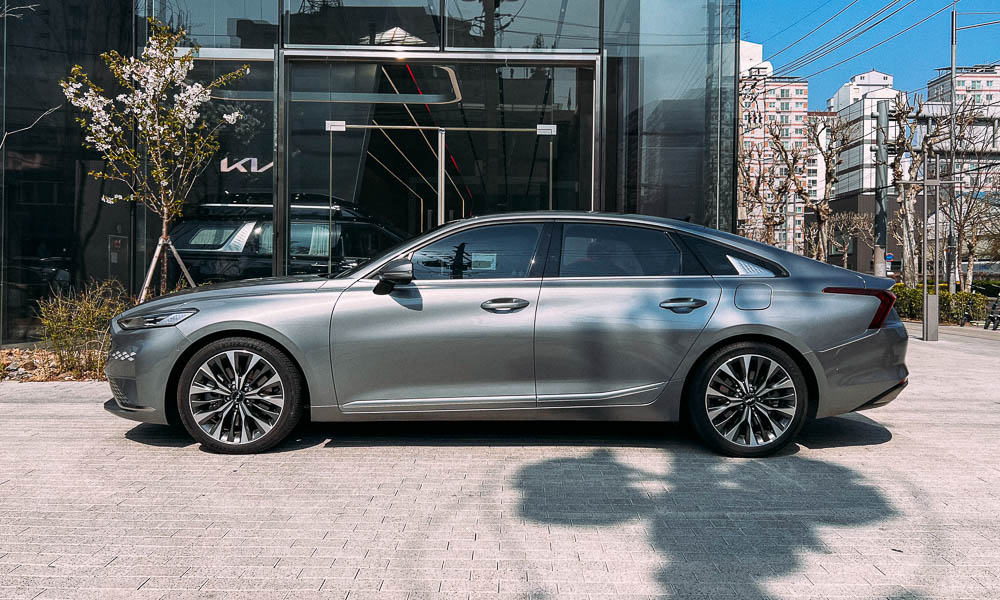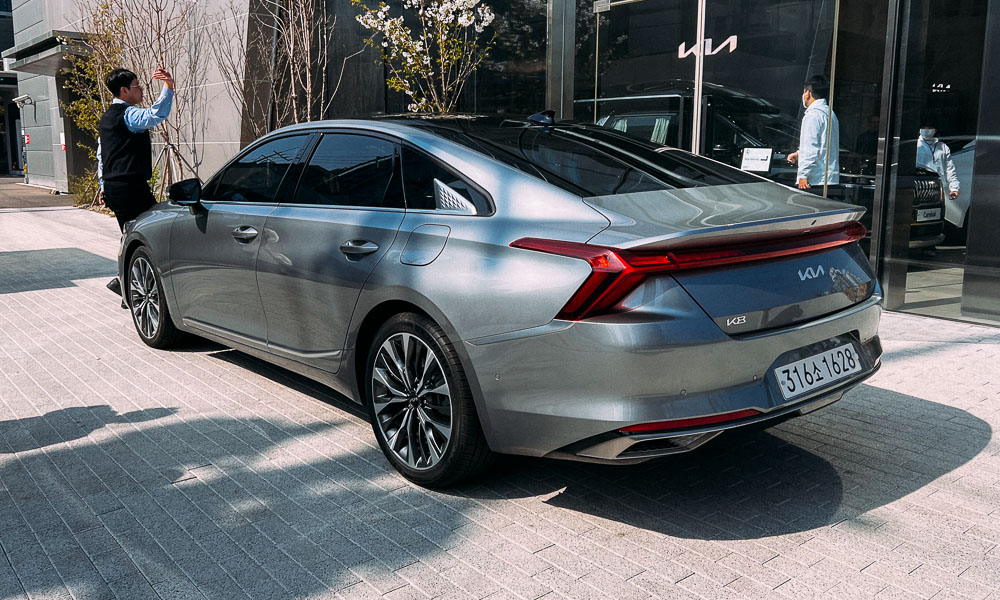 The K8 is the "big boy" sedan in Kia's lineup, slotting only under the more conservative but just-as-luxurious K9.
If you've had your fair share of K-dramas, you'll know that these are the kinds of vehicles that a chaebol character would drive. Granted, I only have about 2% of Cho Seung-woo's good looks, but driving around Seoul in a K8 made me almost feel like him.
It was mostly due to the car's intimidating road presence. A fastback profile, an overall length that's longer than most three-row SUVs, a "frameless" tiger-nose grille, diamond-LED DRLs, large 19-inch wheels, and a design that can hold its own against the likes of the Genesis G80 and the Hyundai Grandeur.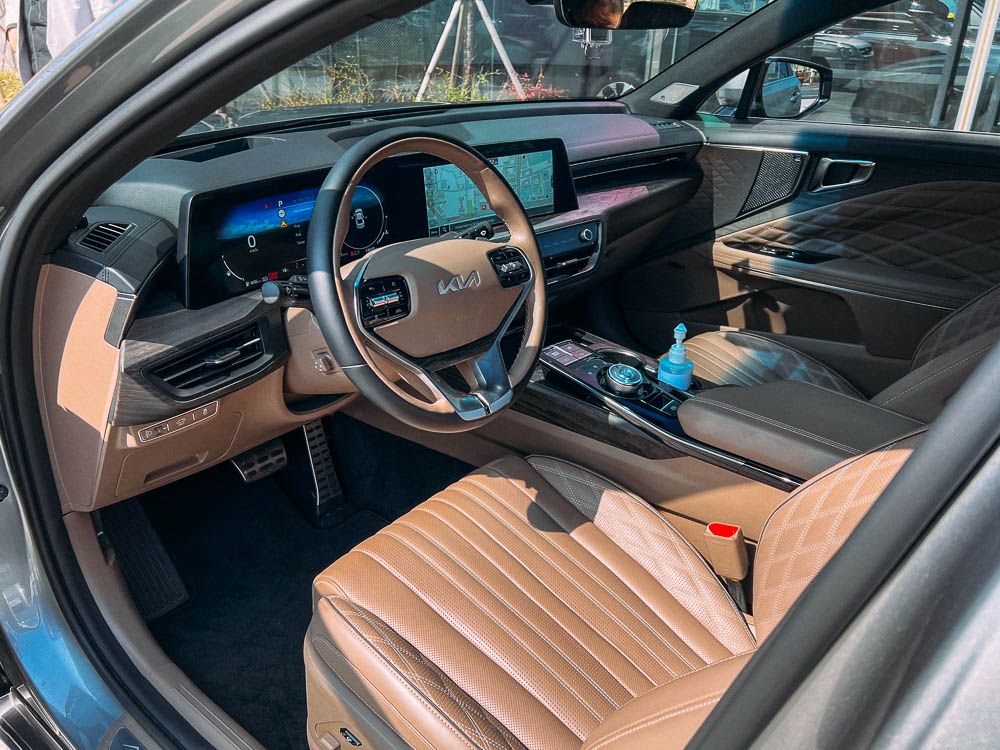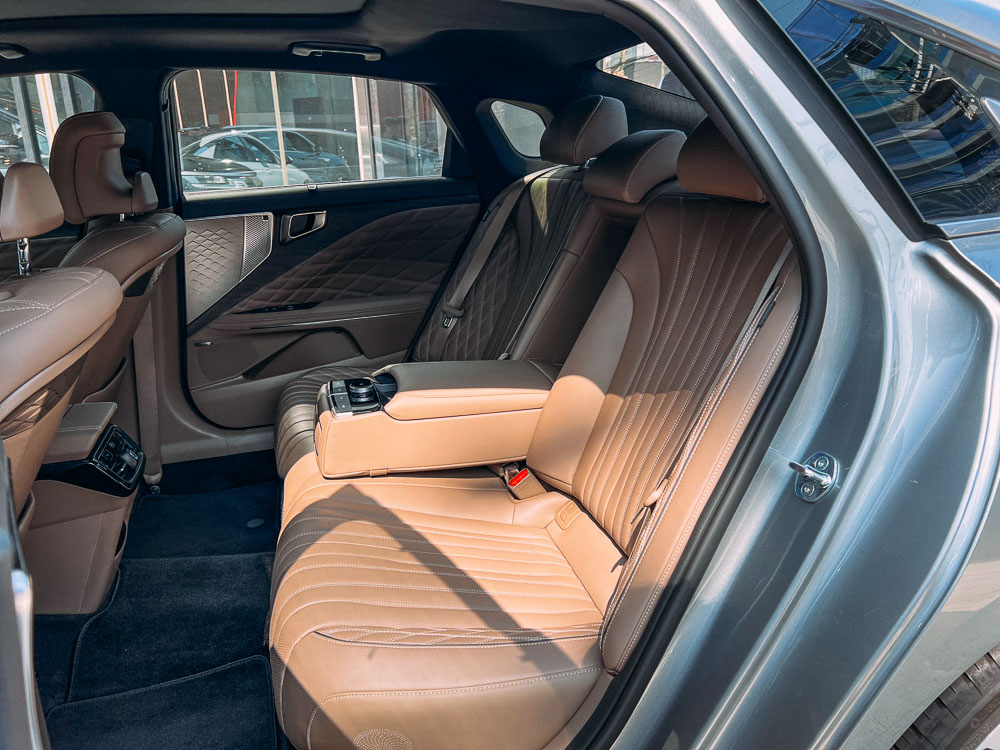 This plush, tech-loaded interior with luxurious trimmings (Nappa leather, wood trim, and steel accents) was probably made for the passengers at the back who have an absurd amount of legroom and headroom.
But the lucky bloke who finds himself in the front seat has a surprisingly comprehensive amount of kit, some of which are a large color heads-up display to complement the 12.3-inch curved center screen; a 360° camera with blind-spot monitors; "Ergo Motion Seats" that feature seven adjustable air pockets to easily find the perfect seating position; and a 14-speaker Meridian premium sound system. No wonder you see more K-drama protagonists driving themselves around in this car.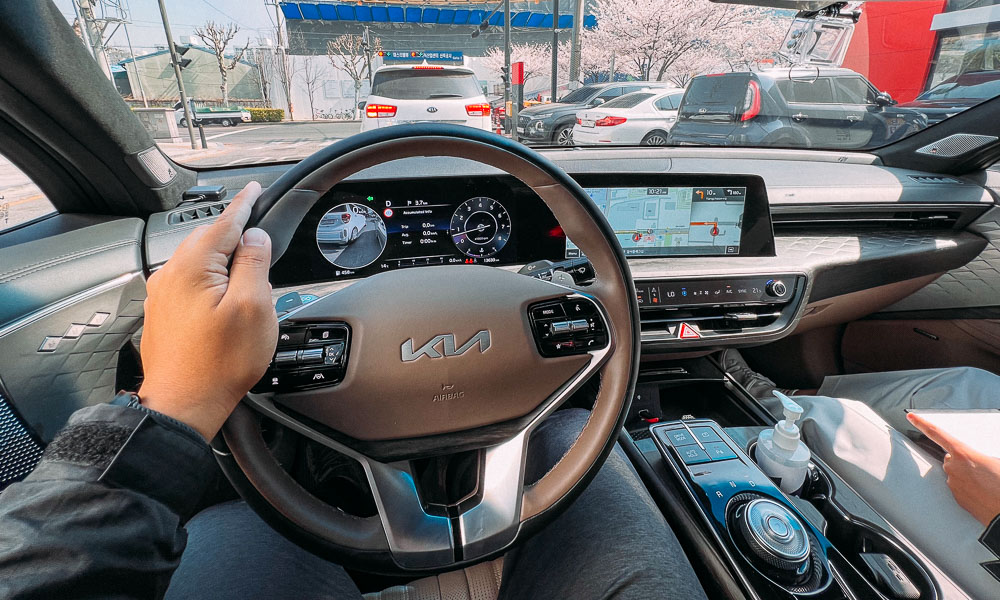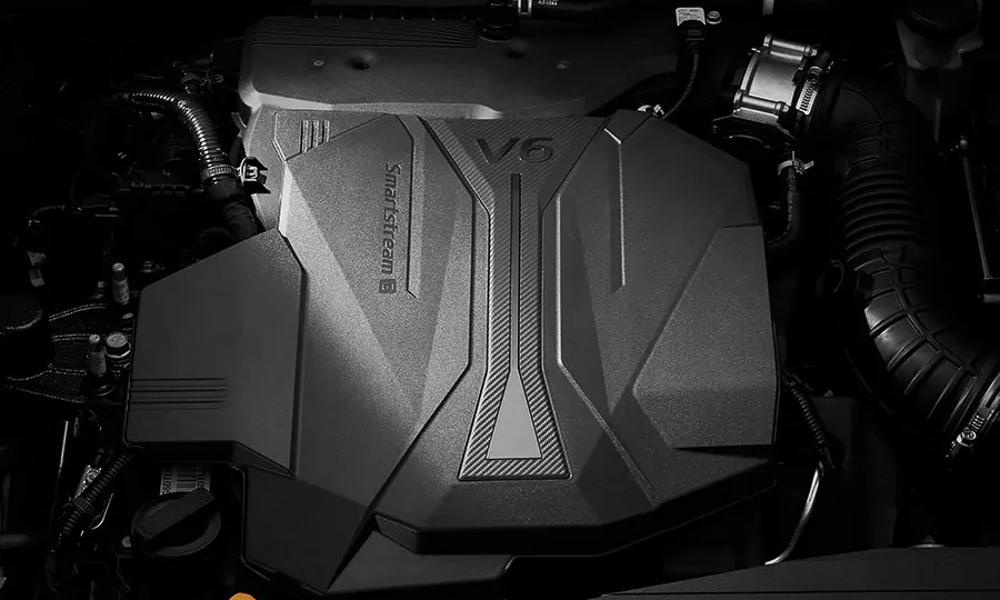 The 3.5-liter Smartstream G V6 under the hood has an insanely smooth idle and extremely smooth power delivery thanks to an eight-speed automatic transmission. It initially fooled me into thinking that this was a hybrid (though it is available with a 1.6-liter hybrid powertrain), but that could also be attributed to the vehicle's luxury car-like ride and amazing NVH quality.
Unfortunately, the fastest I could go on the predetermined route was a disappointing 50km/h, which was an utter waste of the potent power output of 296hp and 359Nm. Either way, the reason most buyers would get this over its mechanically similar Hyundai Grandeur sibling is for its "Opposites United" styling that Kia implements across its lineup.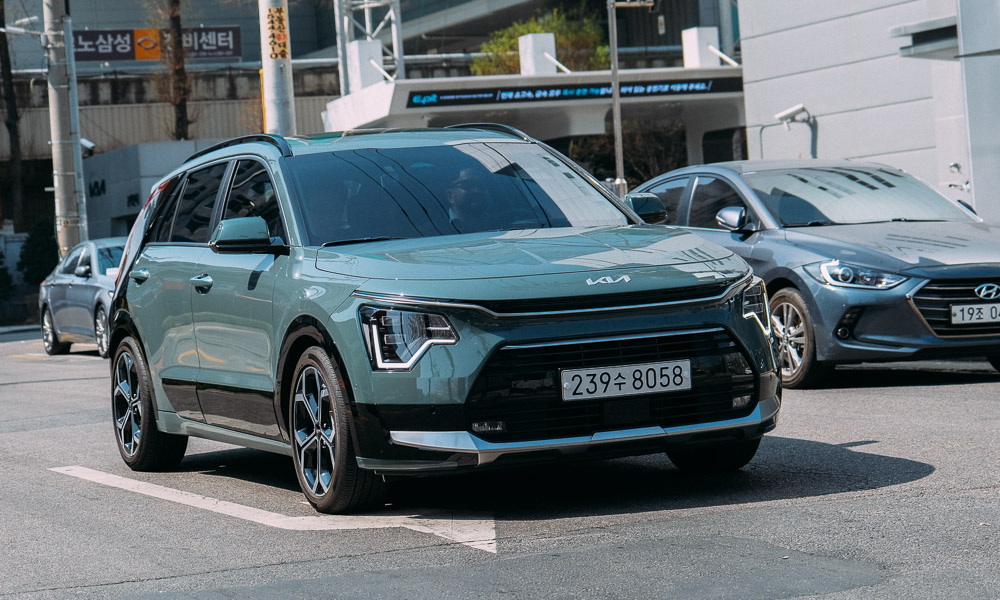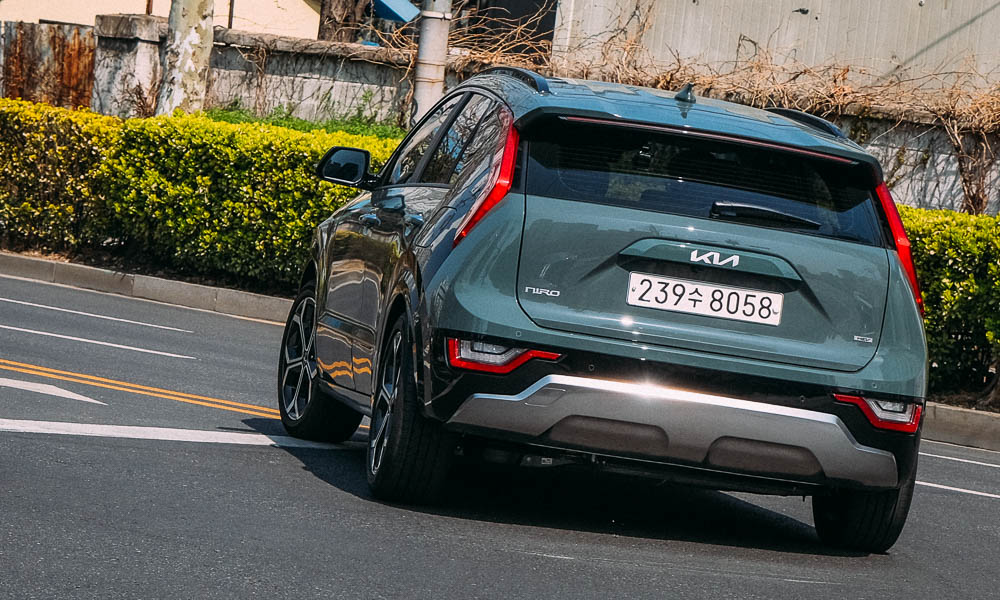 We also got to try the Niro. We had taken a quick look at the vehicle at the Seoul Mobility Show in its full-electric form, but this is the self-charging HEV variant in GT-Line version, hence the blacked-out rear fender and the 18-inch wheels.
The only ways to distinguish this from its PHEV and EV variations are the small HEV badge on the tailgate, the lack of a charging port, and the presence of a 1.6-liter Smartstream G in-line-four petrol engine under the hood.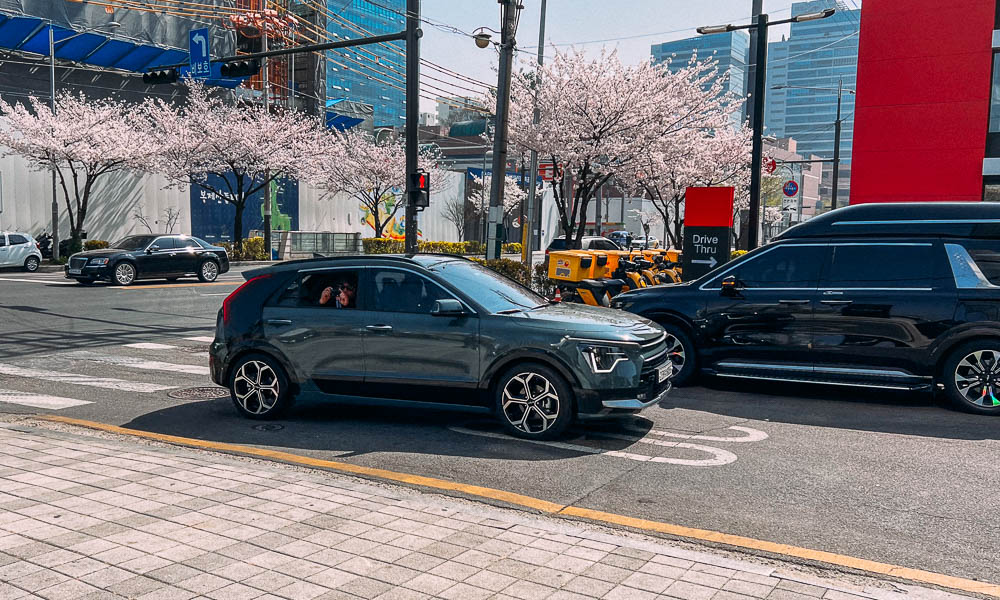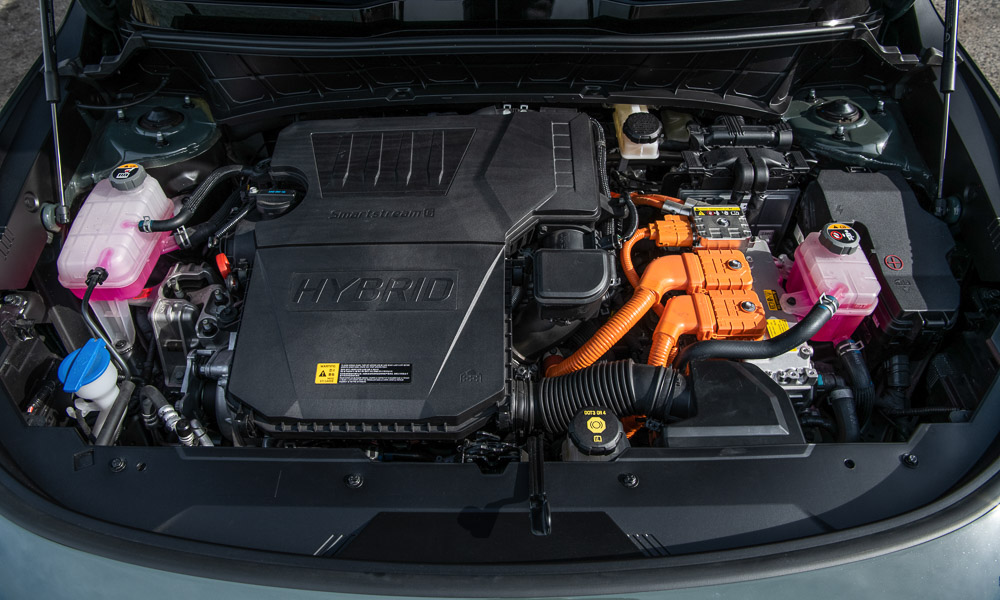 This engine and six-speed dual-clutch transmission combo is mated to an electric motor for a total system output of 104kW (139hp) and 265Nm—a healthy number that's good enough to keep you excited when you're the first at the stoplight.
It's enough to whisk you to 100km/h in 10.8 seconds (for this GT-Line variant). I was able to easily hit 50km/h in half that time, but that's because the 1.32kWh battery had enough juice to assist the gasoline engine.
Otherwise, you'll be slowly but silently accelerating from a dead stop with the electric motors only, or have the engine whirring in the background as it propels the car forward and charges the battery. Yup, it's a parallel hybrid, unlike Nissan's e-Power offerings that are 100% driven by the electric motor.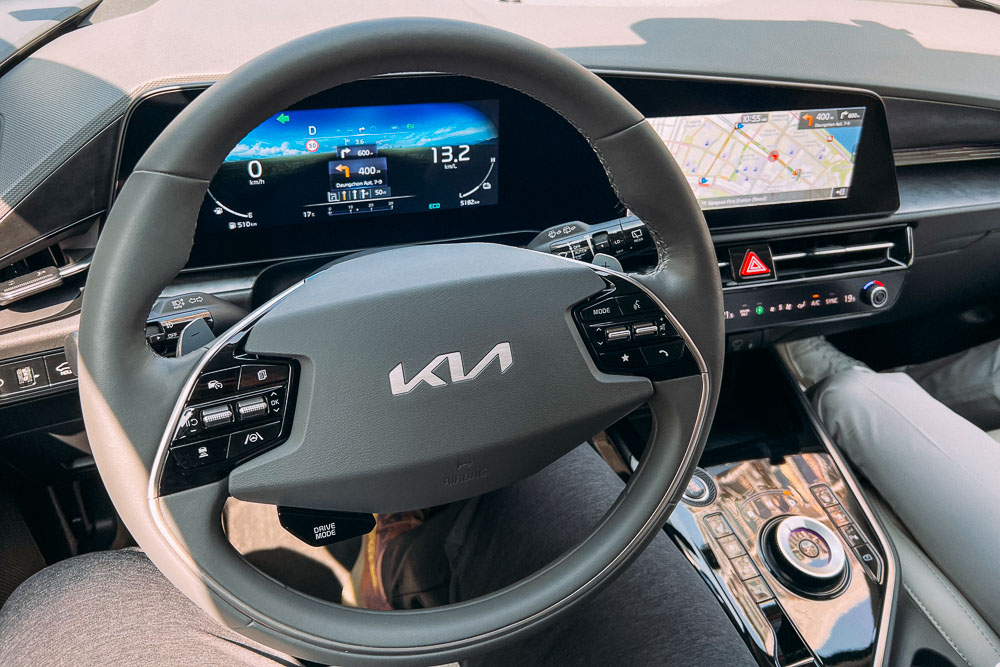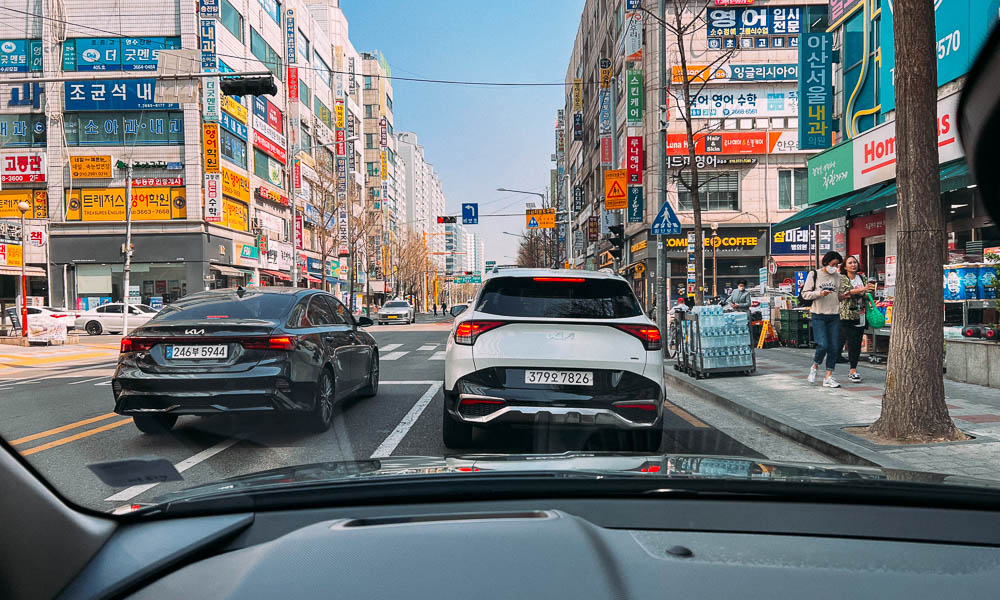 The all-black cabin with bio-based synthetic leather upholstery is a cozy and well-equipped place to be in. Inside, you will find a color heads-up display, dual 10.25-inch screens, switchable touch controls on the dashboard, heated and ventilated front seats, ambient lighting, an eight-speaker Harman Kardon sound system, wireless charging, and wireless phone integration.
The list goes on, but the important thing to know is that it's a very easy car to drive within the city. A loaded safety suite, great visibility, unique styling, and obviously a fuel-efficient, self-charging hybrid powertrain are the icing on the cake for the Niro HEV.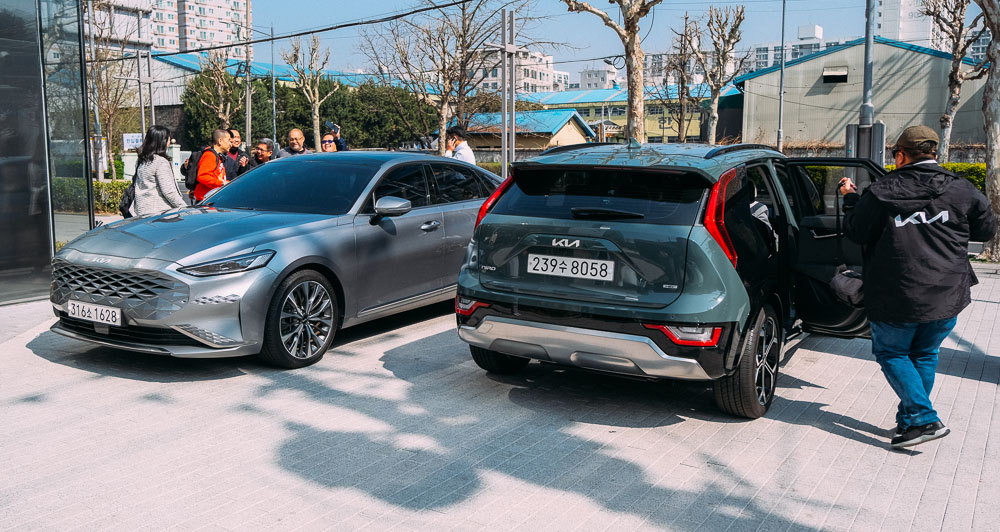 Now, the chances of Kia Philippines bringing in the oh-so-sexy K8 executive sedan are next to zero, since this "forbidden fruit" is only for select markets to enjoy, such as the sedan-embracing South Korean and Saudi Arabian markets as the rest of the world moves to crossovers.
The Niro, on the other hand, is something that is extremely viable for our market, being a hybrid crossover. In fact, during a lunch with Kia Philippines president Manny Aligada, he told us that the company had been deciding between two cars: this and the recently launched EV6.
Considering that the Niro is only offered either as a hybrid or an electric vehicle, it is still in line with the company's new electric direction. A self-charging hybrid is still arguably the best compromise considering the state of the Philippines' EV infrastructure. We say bring it in, Kia Philippines.