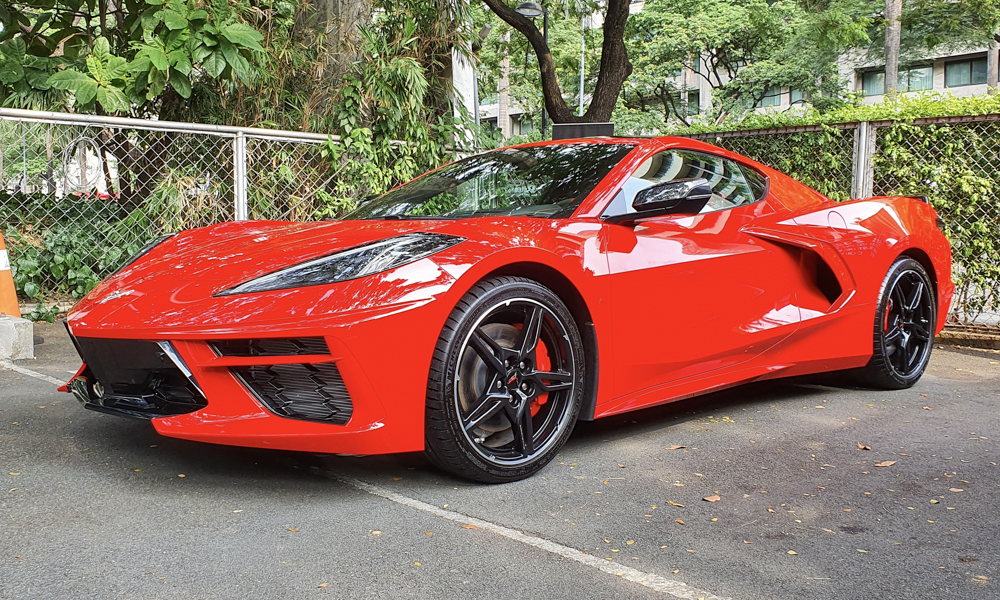 When we're talking about the suggested retail prices of supercars, it's usually not displayed in plain sight like mass-market vehicles. But ask around and a Lamborghini Huracán or a Ferrari F8 would usually go for somewhere in the region of at least P25 million. That number makes the Chevrolet Corvette Stingray Coupe (which was just launched) seem like an absolute bargain.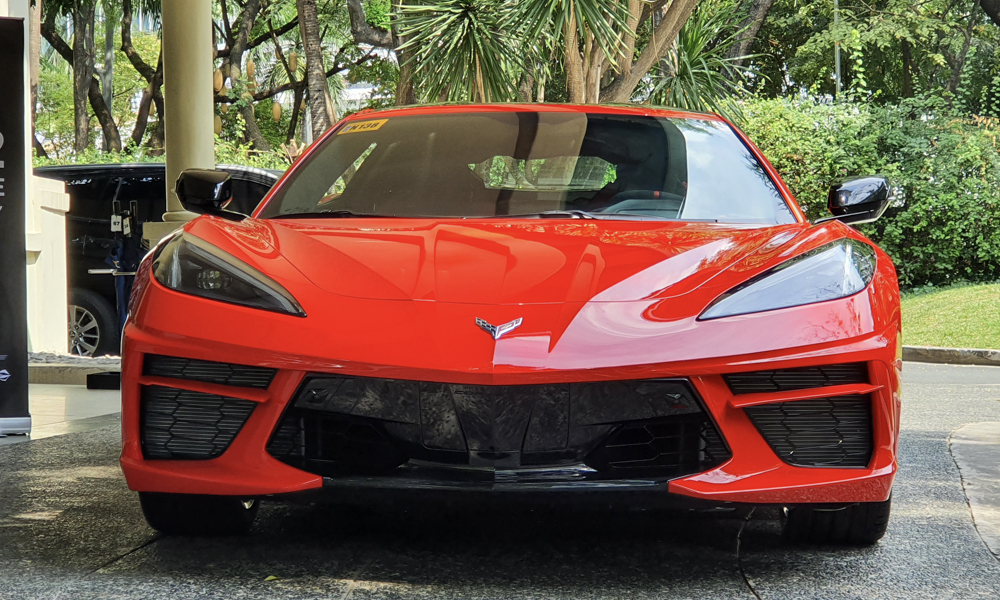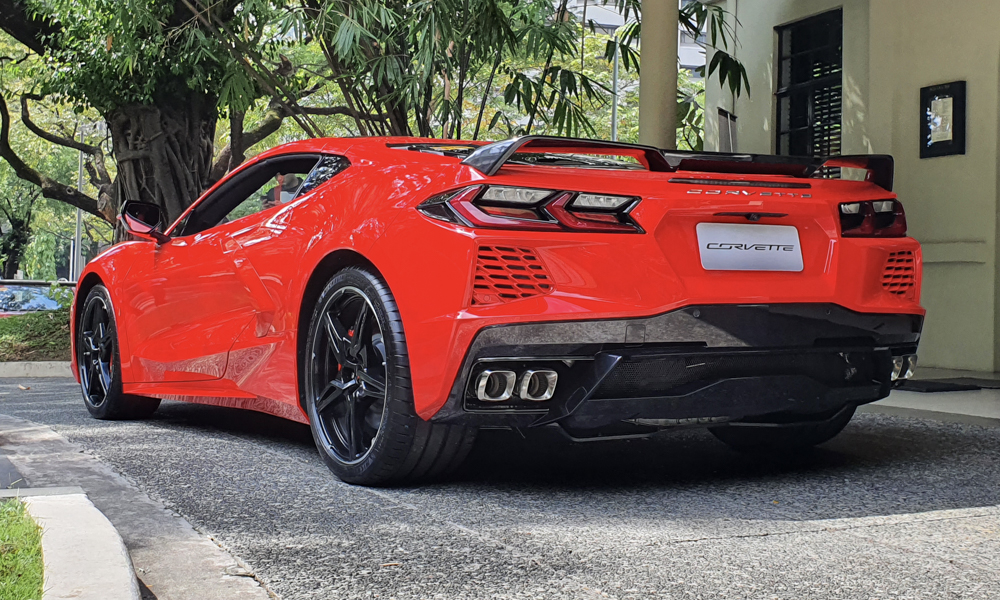 But before we get to the sticker price, let's talk about what makes the Corvette a, uh, Corvette. You probably know by now that the iconic American sports car now has its engine located behind the cabin. And that engine is a 6.2-liter LT2 V8 with 474hp and 613Nm. Mash through the eight-speed dual-clutch gearbox and you'll be breaking 100km/h in just 3.55 seconds. Obviously, the improved traction from the midship layout really makes a difference.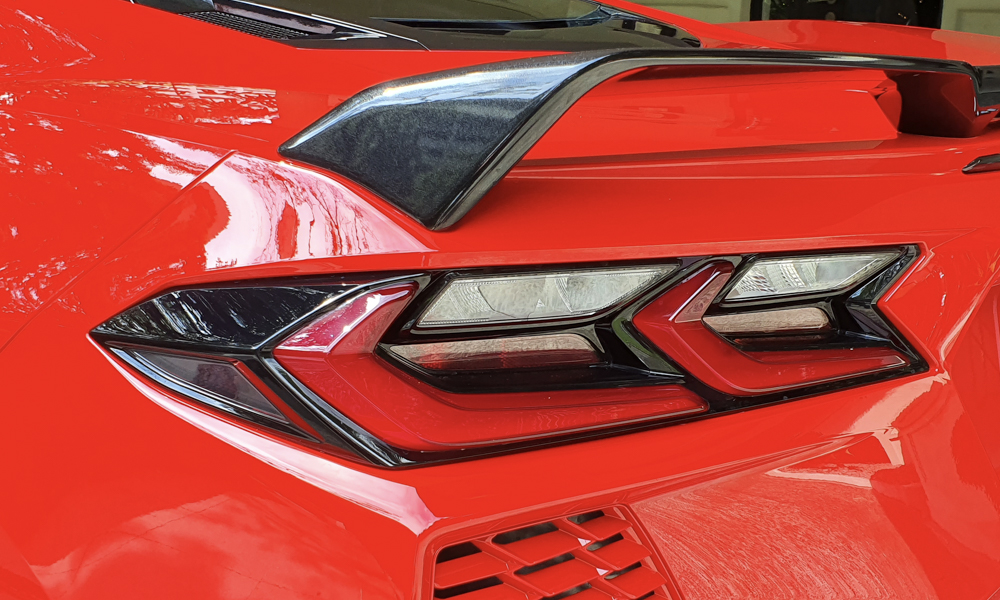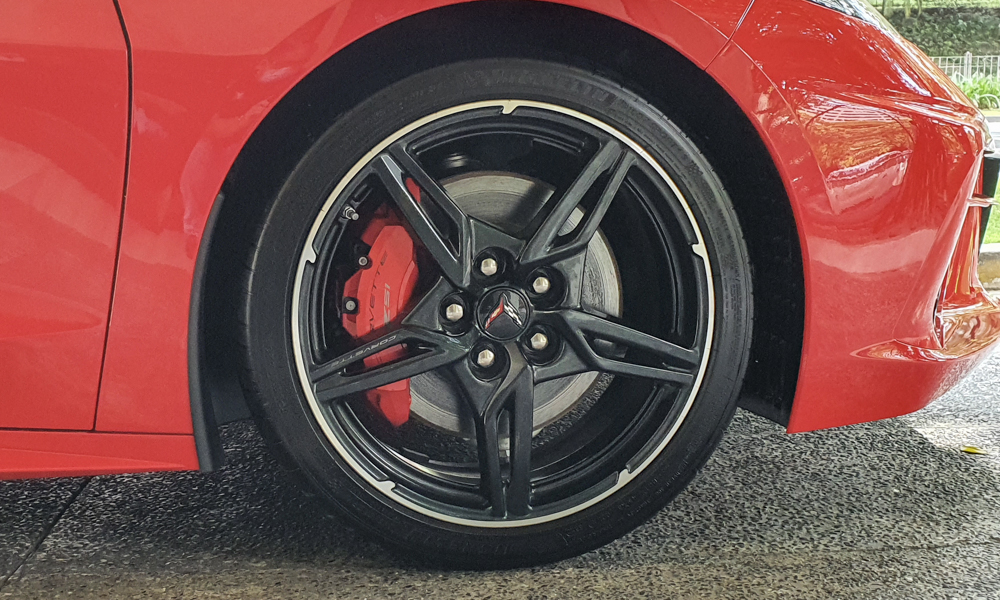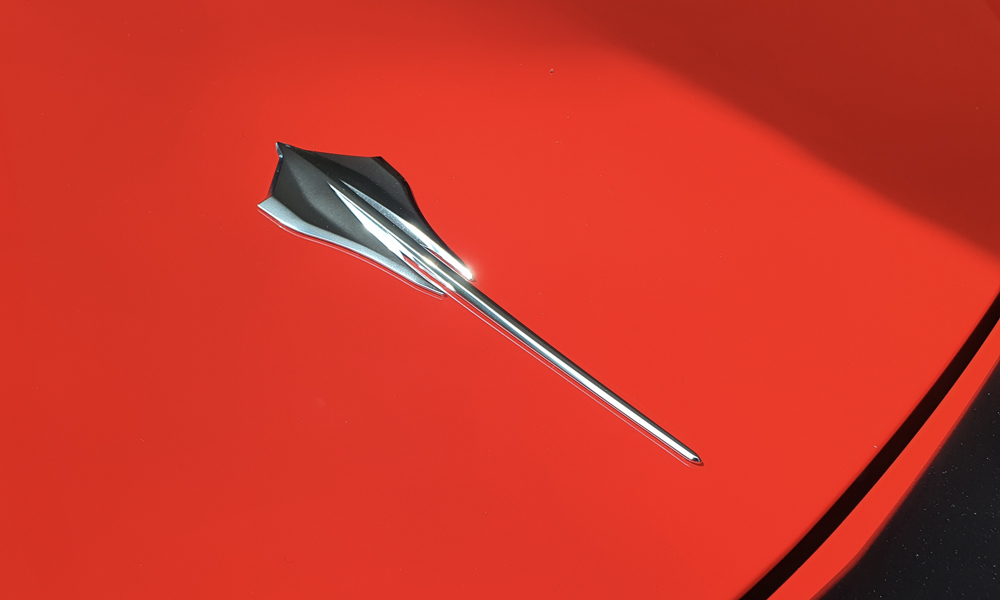 The Corvette also takes on a drastically new appearance compared to its predecessors. The front now swoops down sharply, and the cabin is shoved further forward—apparently inspired by jet fighters like the Lockheed Martin F-35 Lightning II. Philippine-spec vehicles come with the Z51 package, which includes a rear spoiler, a front splitter, and painted brake calipers peeking behind the staggered aluminum wheels. This being the Stingray Coupe, one cute little Easter egg is the stingray logo found on the engine cover.
Speaking of the Z51 kit, it also adds some upgrades that should make the Corvette handle smartly. Chevrolet's patented magnetic adaptive suspension system can reportedly respond instantly to changes in road conditions. The rear axle has a limited-slip differential to aid corner-exit stability. And drivers can even choose from several modes ranging from a comfort-biased setting to a hardcore, track-ready setup.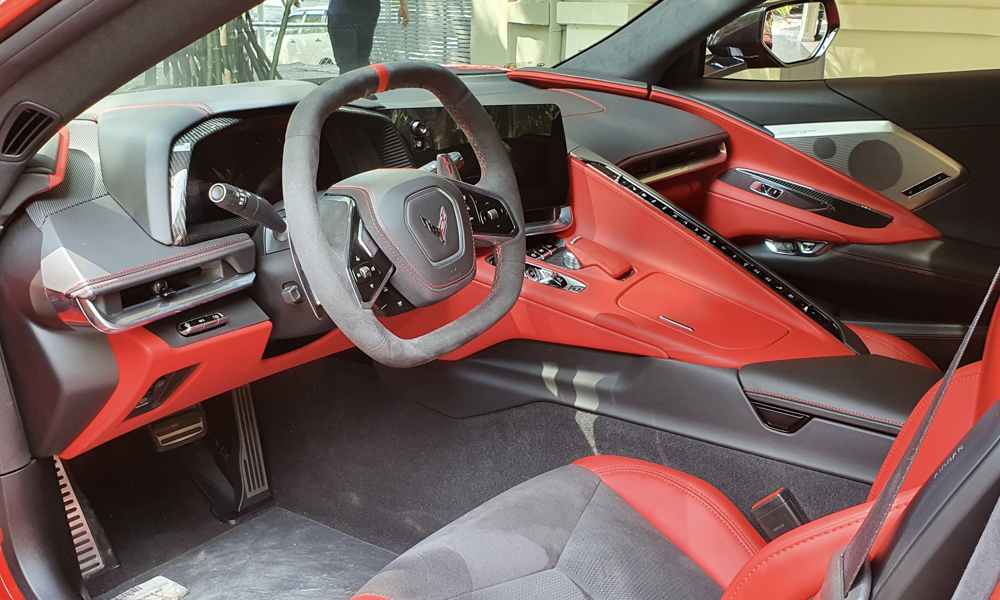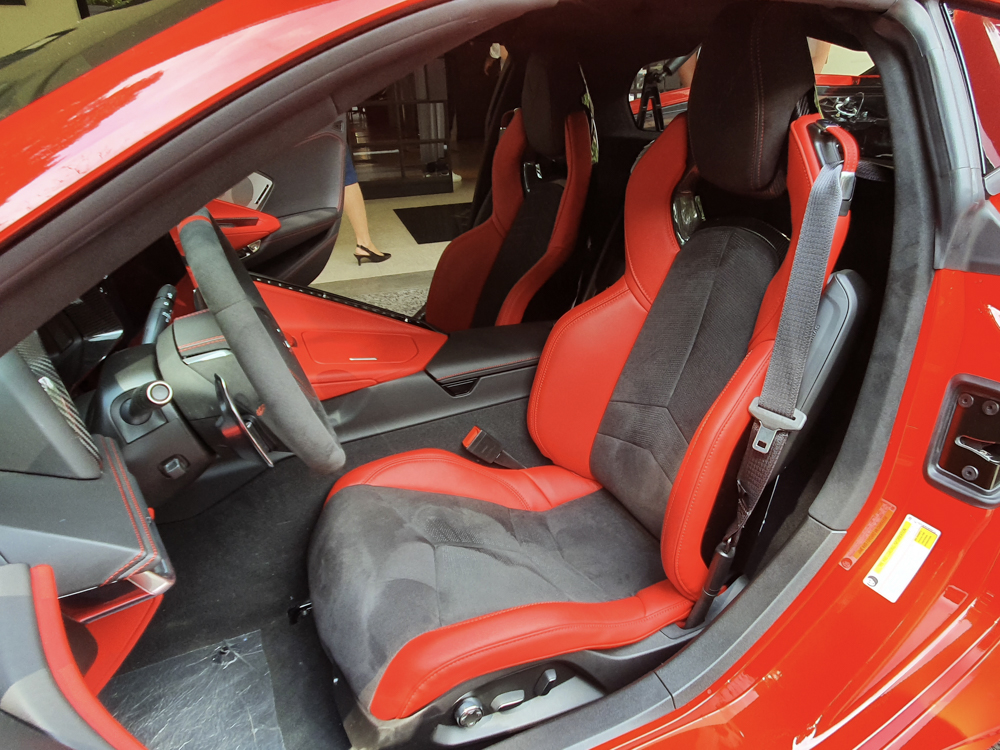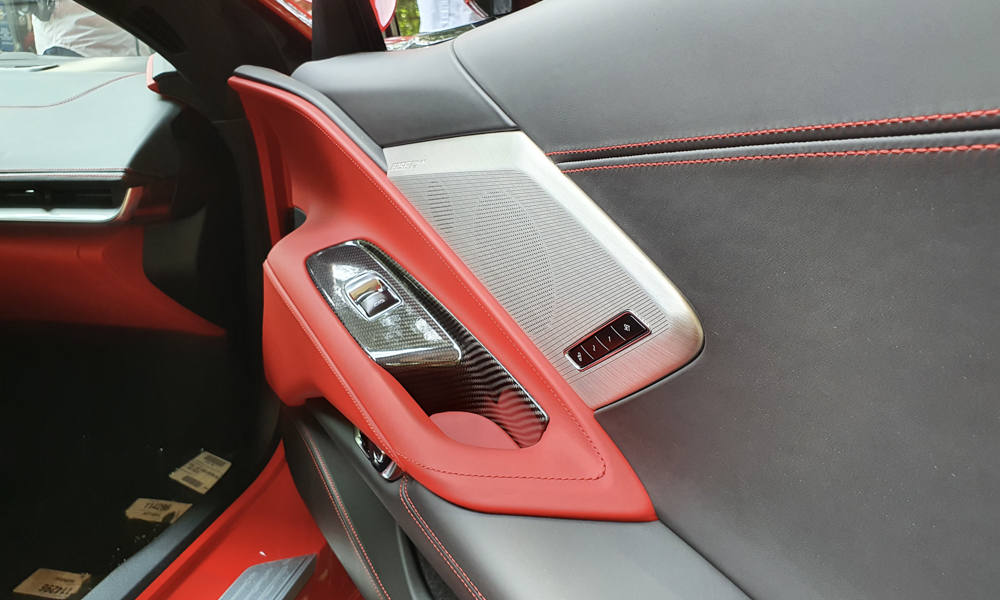 Despite the massive performance potential hiding under its sleek skin, Chevrolet did its best to make the Corvette usable for daily driving. The eight-inch infotainment screen has both wireless Apple CarPlay and Android Auto. The racy bucket seats are both heated and ventilated. And keeping the paintwork free from dings are a network of cameras and a fast-acting front-axle lifter for those pesky speed bumps.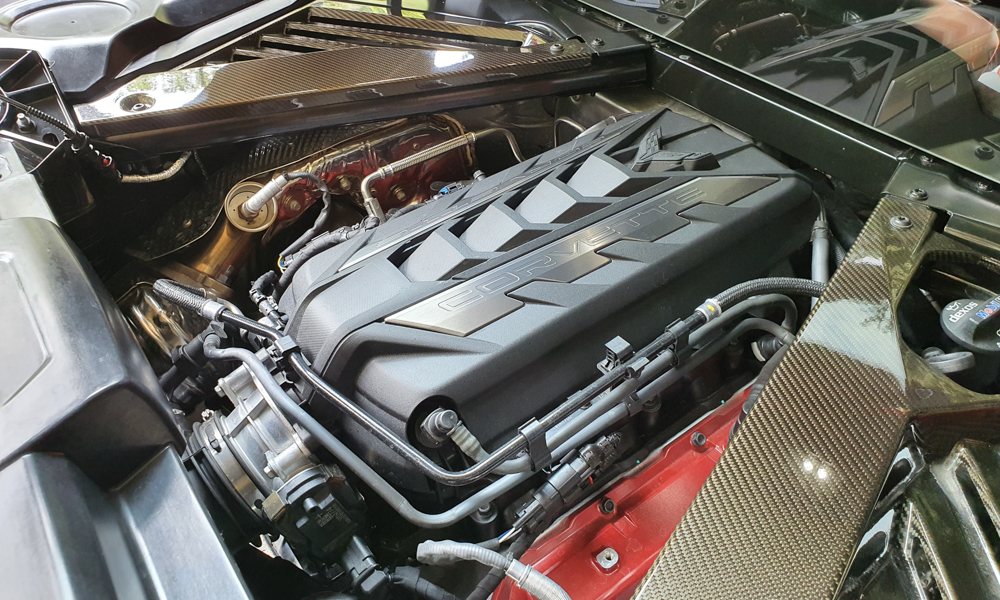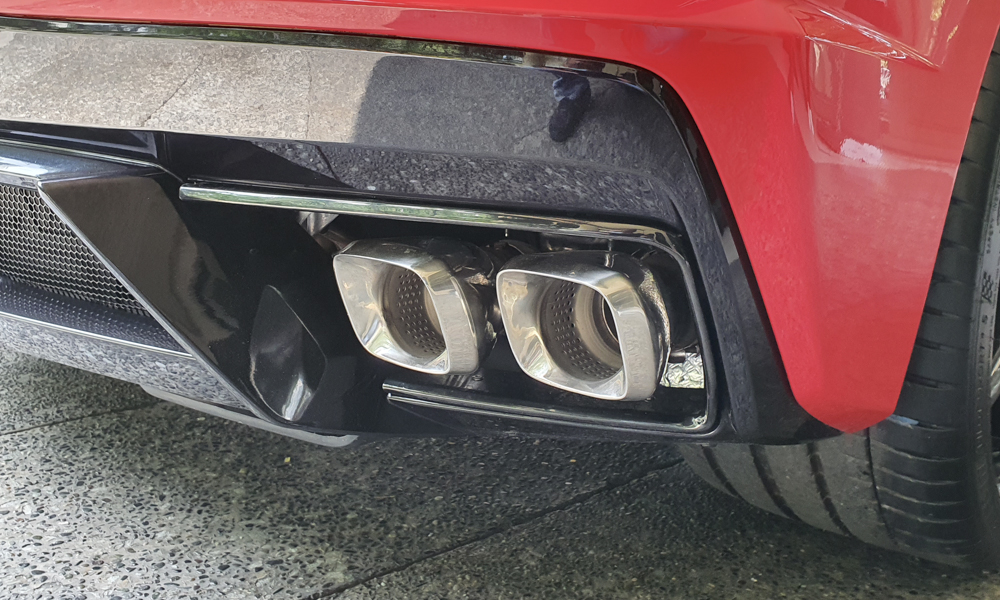 And now, we come to the price. You can have the Corvette Stingray Coupe for just P9,915,888. Granted, it's not exactly an amount one would find hiding under the sofa, but considering the exhilarating performance that this car is capable of, an SRP of just a hair under P10 million really makes it a bang-for-the-buck speed machine.