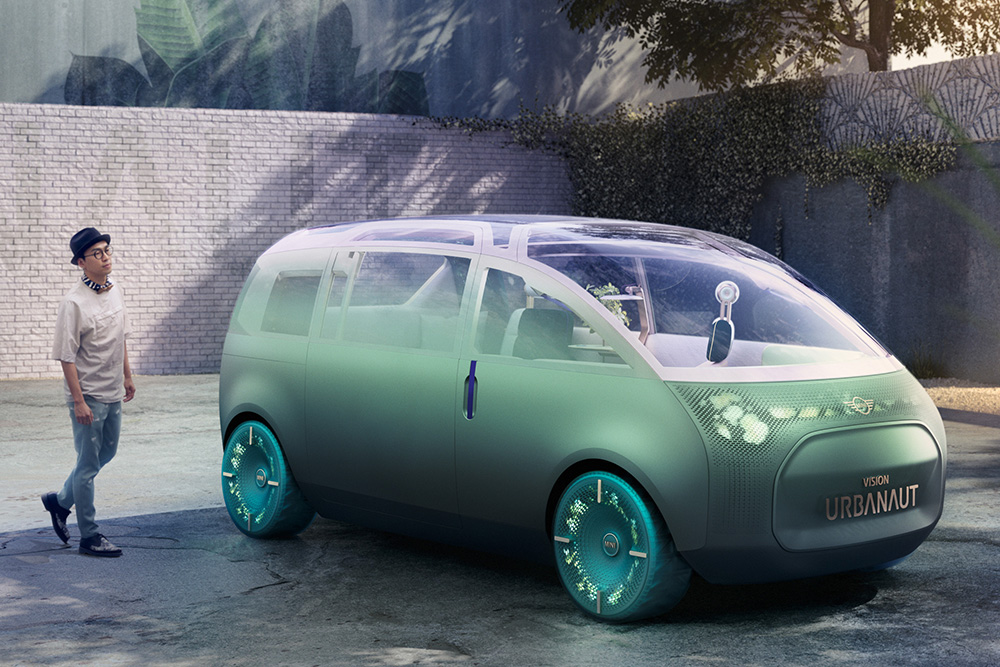 Ever seen a living room on wheels? Sure, multiple concepts of this have been floating around, but Mini decides to take it to the next level with the Vision Urbanaut.
From the outside, there are no seams or any excessive trim, so the Ocean Wave color fades into the glass roof. The car's quirkiness comes from the lights, which you can change with different graphics, and it rides on rims inspired by "Illuminated skateboard wheels." Groovy.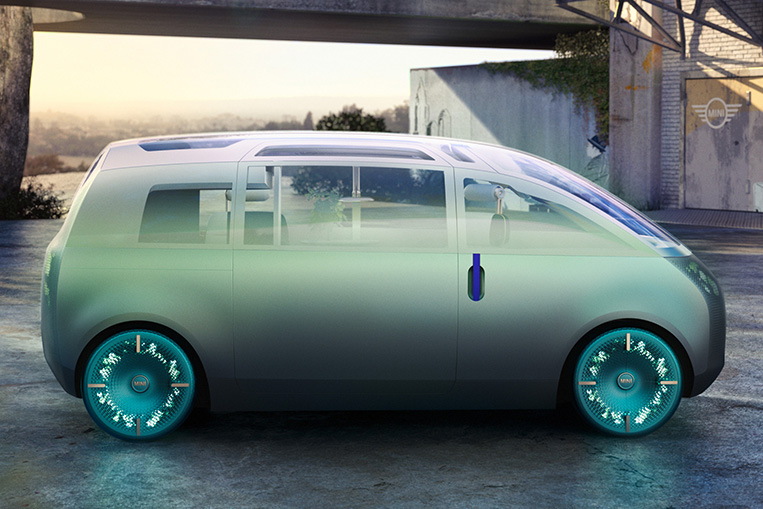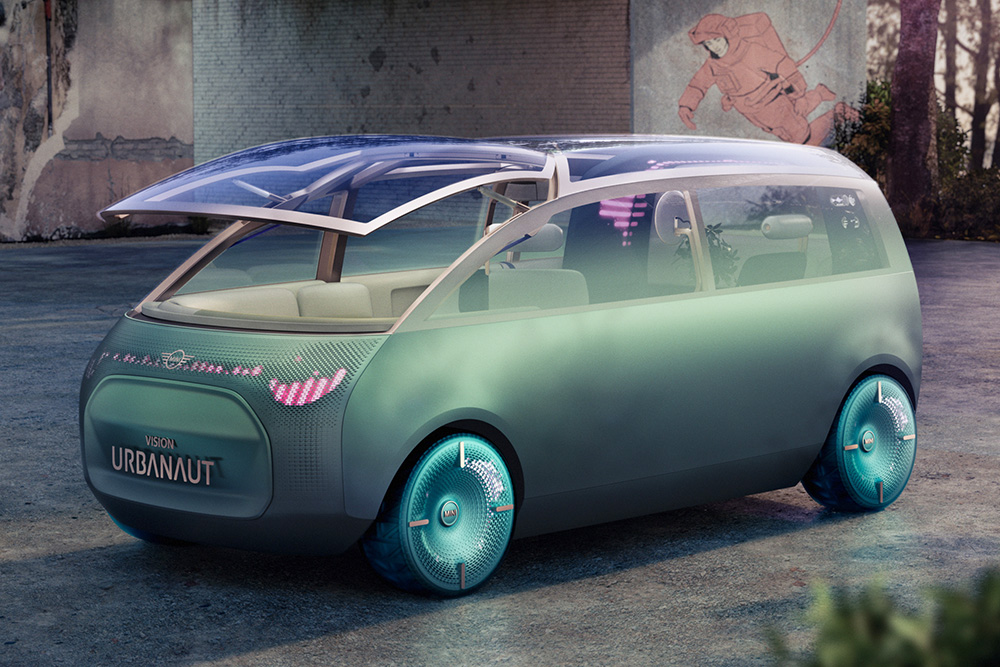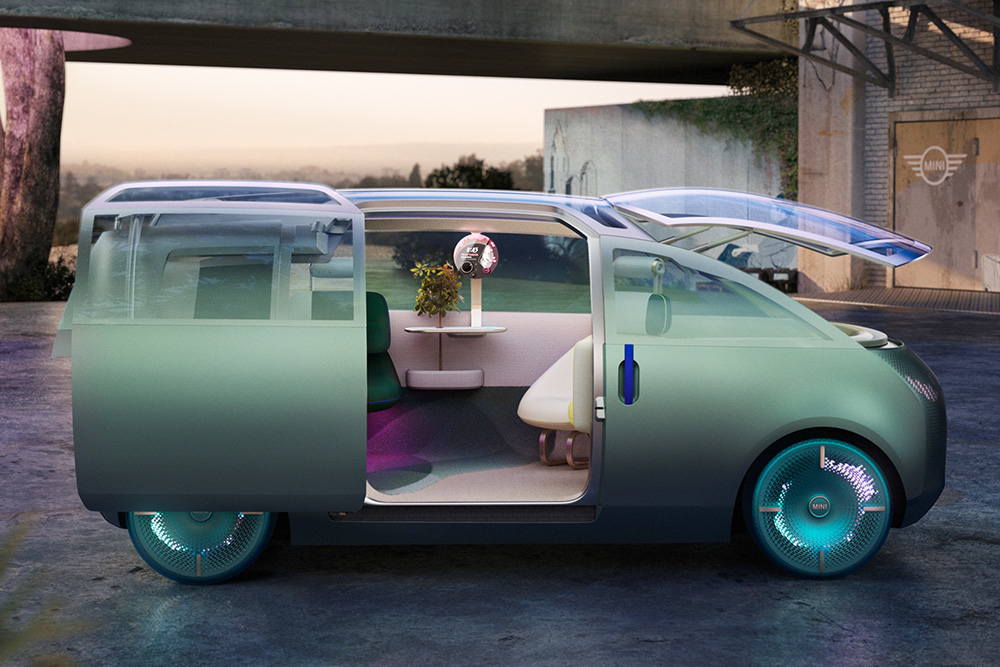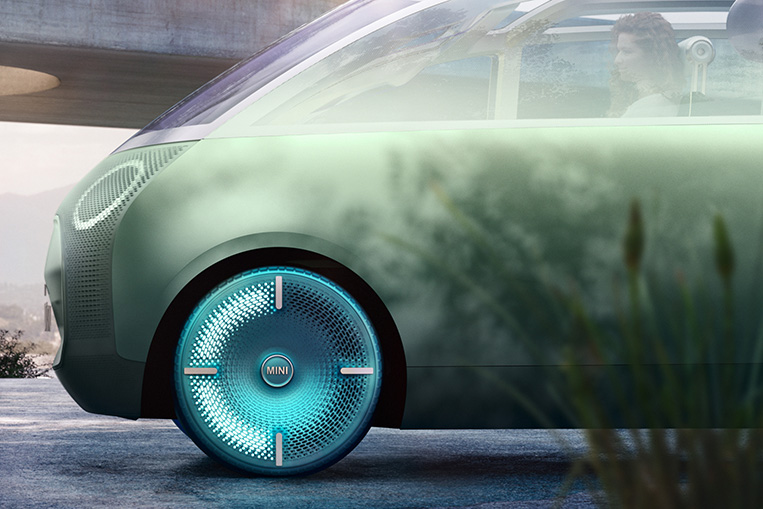 Inside, you won't find plastic or leather here. Sustainability is the name of the game. Textiles woven from recycled materials adorn the interior, accompanied by ambient lighting. And there's even a little plant sitting on the central table. Hi, plantitas!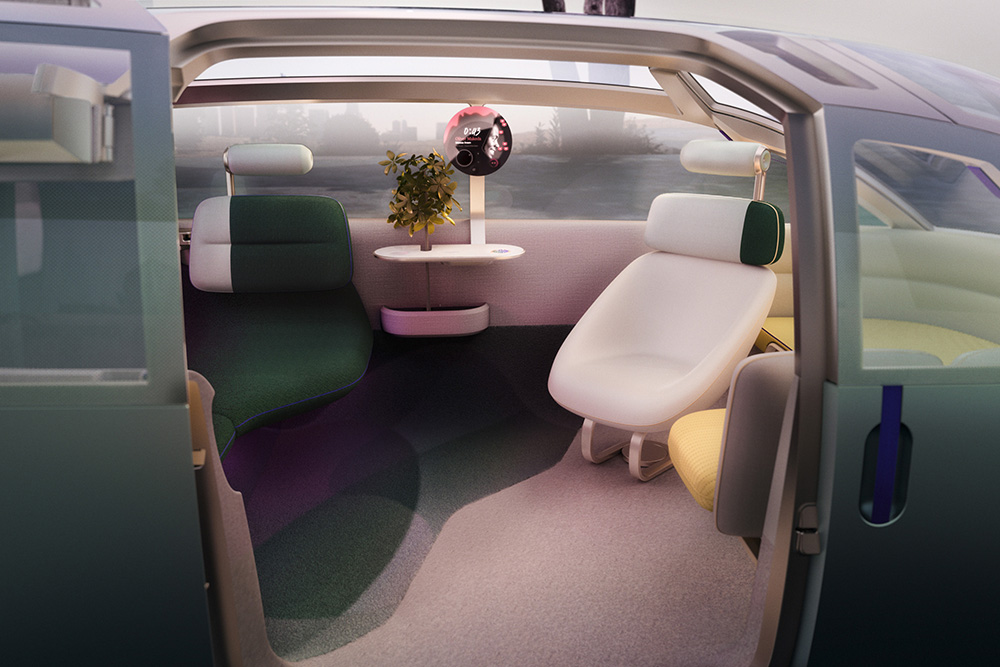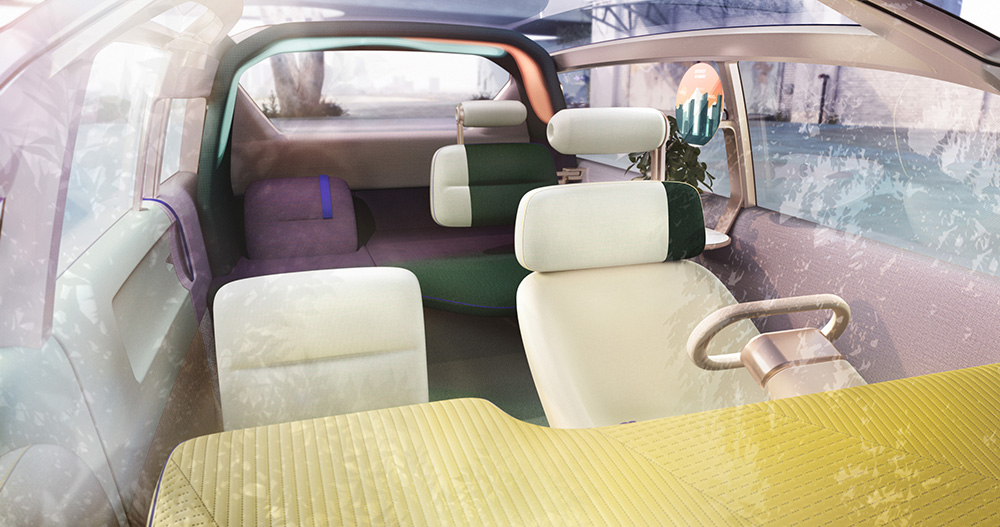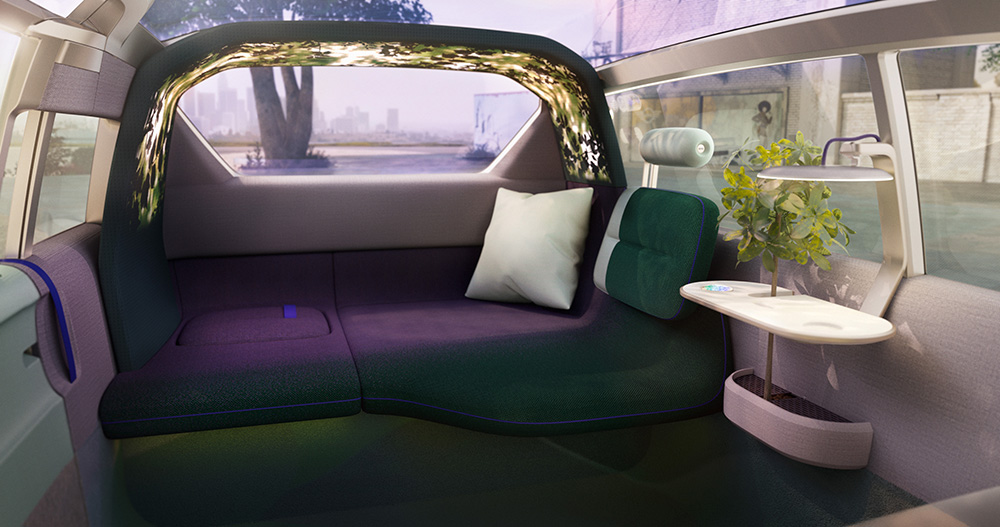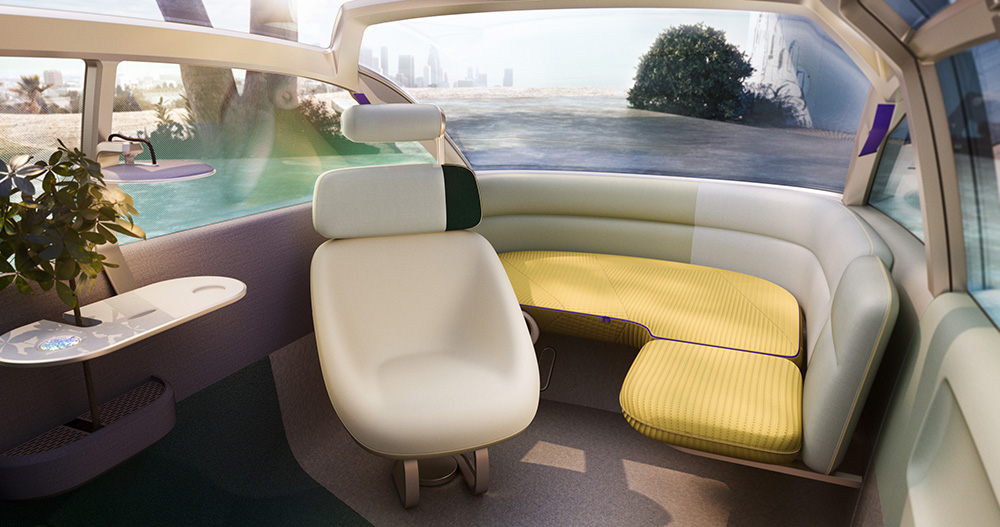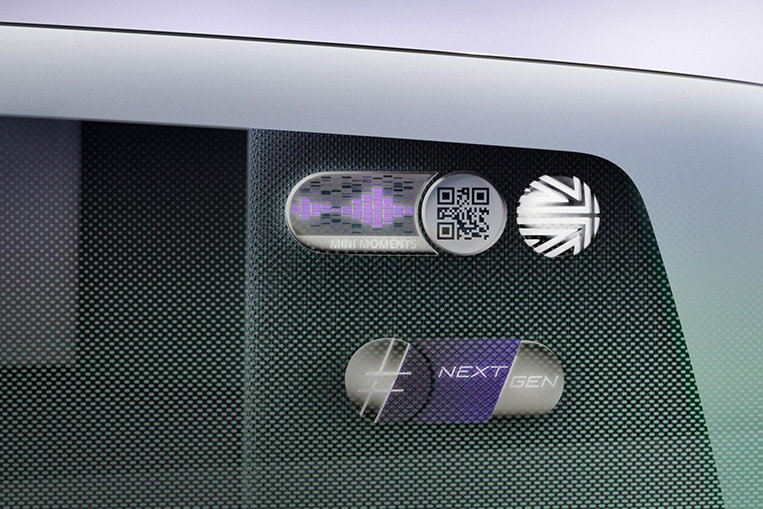 The car has three core moments (or modes)—Chill, Wanderlust and Vibe. You can switch between these modes by placing a token into the specific slot. Mini also says you'll be able to set up your own moment as well. If you ask us, this will be the ultimate vehicle for social media addicts. Or those who are obsessed with sharing Photoshopped images of themselves or their surroundings on Instagram.
What do these modes do, you ask?
Chill – This mode turns the Urbanaut into a living room, lowering the dashboard and forming a daybed. Opening the hinged windshield forms a street balcony. Want to relax? A darker and quieter part of the cabin called the "Cozy Corner" can be found at the back.
Vibe – Another mode puts emphasis on spending time with other people. Shuffle the chairs around the central table, slide the door open, and you have a space to socialize in.
Wanderlust – In this mode, the car can either drive itself autonomously or be driven by a human operator.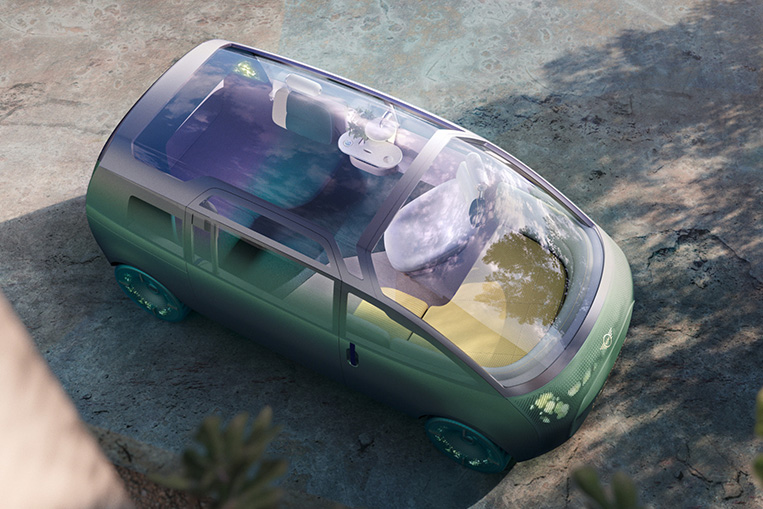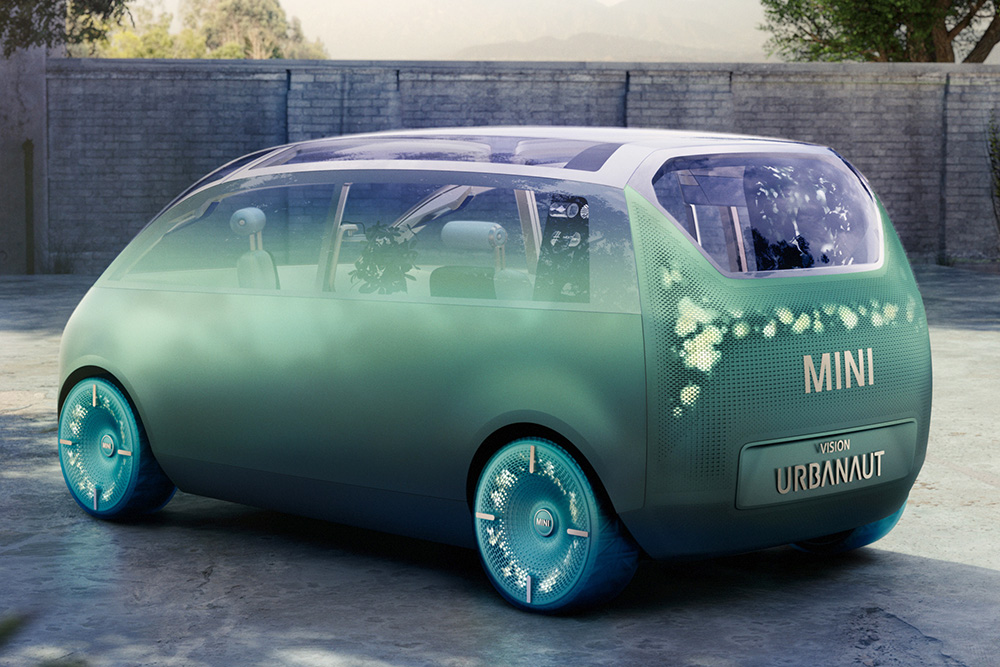 This vehicle may just be a design concept for now, but it surely succeeds in making us dream of traveling in it in Metro Manila traffic. It would make things a lot more bearable.