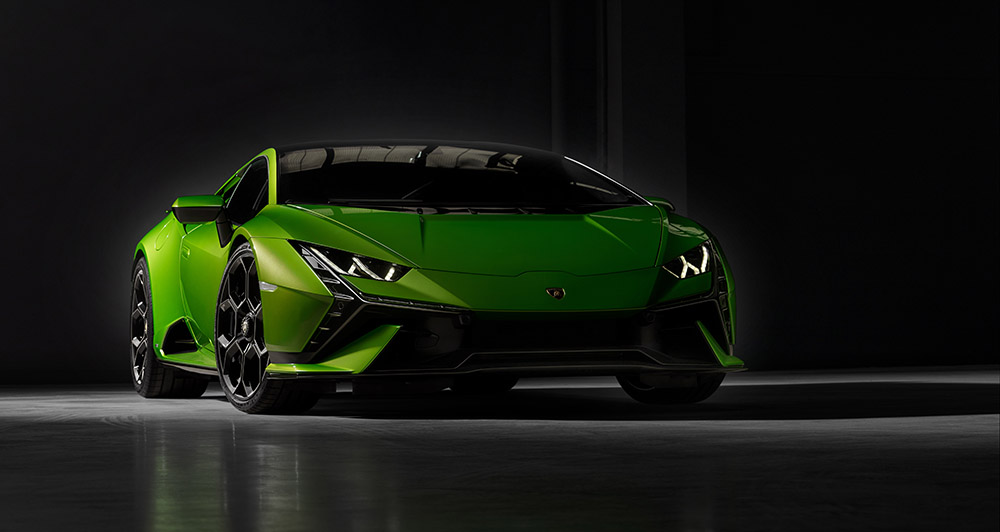 Picture this: You're buying your first Lamborghini and you're looking at a Huracán. You have the crazy, track-focused STO, which might be too much for you to handle, and the plain-jane Huracán Evo doesn't appeal to you.
Fortunately, Lamborghini has the thing for you in the form of the Huracán Tecnica. You can call this the sweet spot for those who want more performance compared to a regular model without going all-in hardcore.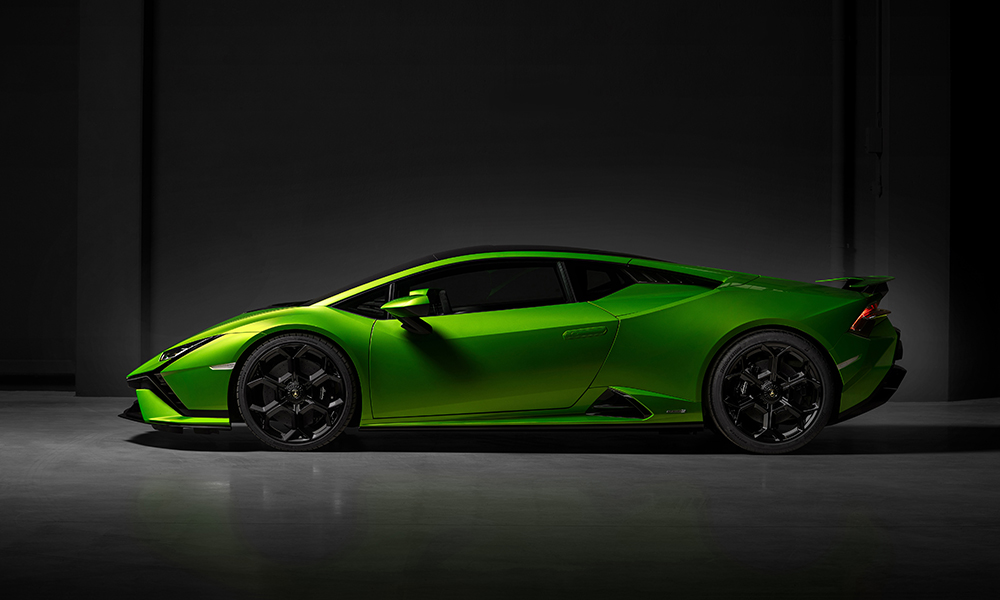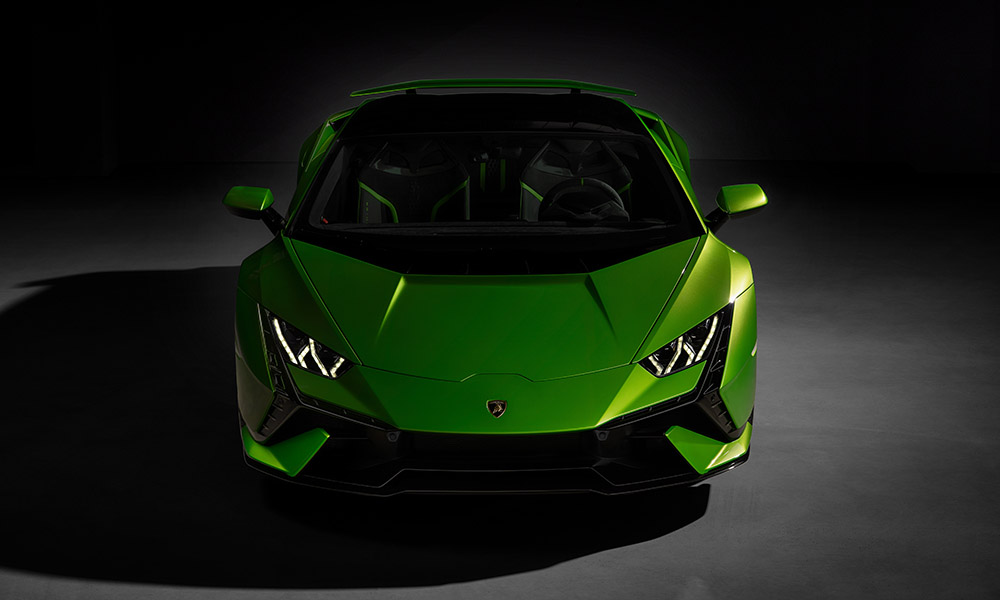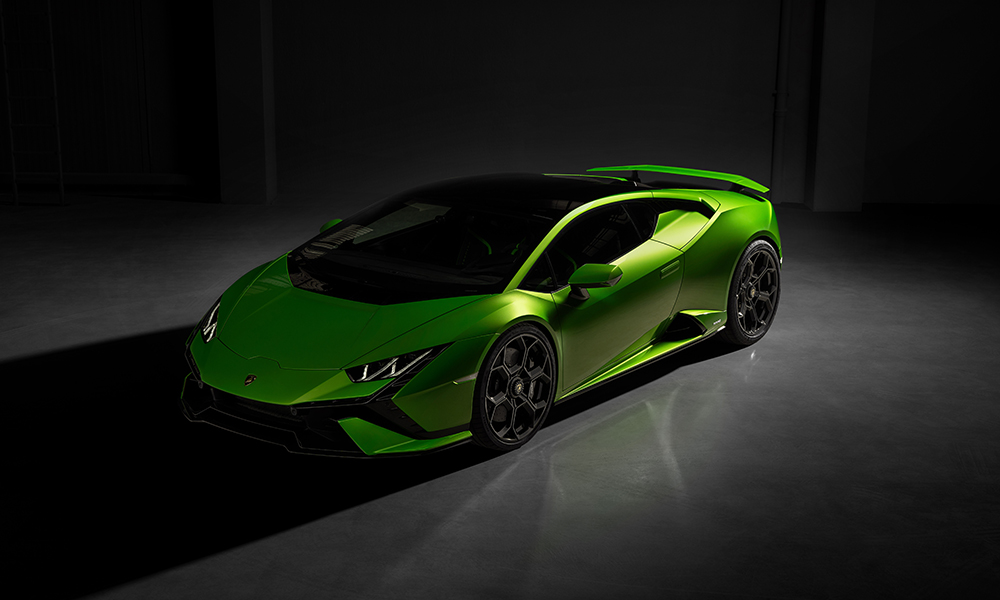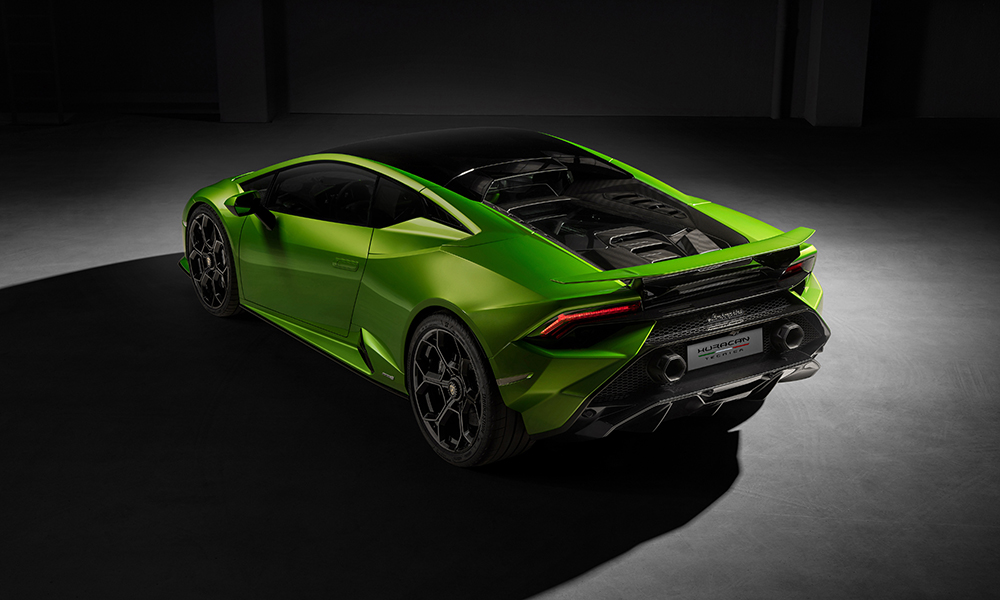 For starters, it's a visually distinct model. The revised design features cues from the brand's other cars, like the Terzo Millenio's Ypsilon design on the new front bumper (which also has improved downforce and cooling), and the hood is made from carbon fiber. The side profile is 6.1cm longer than the Huracan Evo, emphasized by the new Damiso 20-inch wheels (shod in Bridgestone Potenza Sport tires) that draw inspiration from the Lamborghini Vision GT (found in Gran Turismo 7).
Finally, there's a new rear bumper, diffuser and fixed rear wing that has a 35% increase in rear downforce. Heck, because of the new aero and underbody design, drag has been reduced by 20%.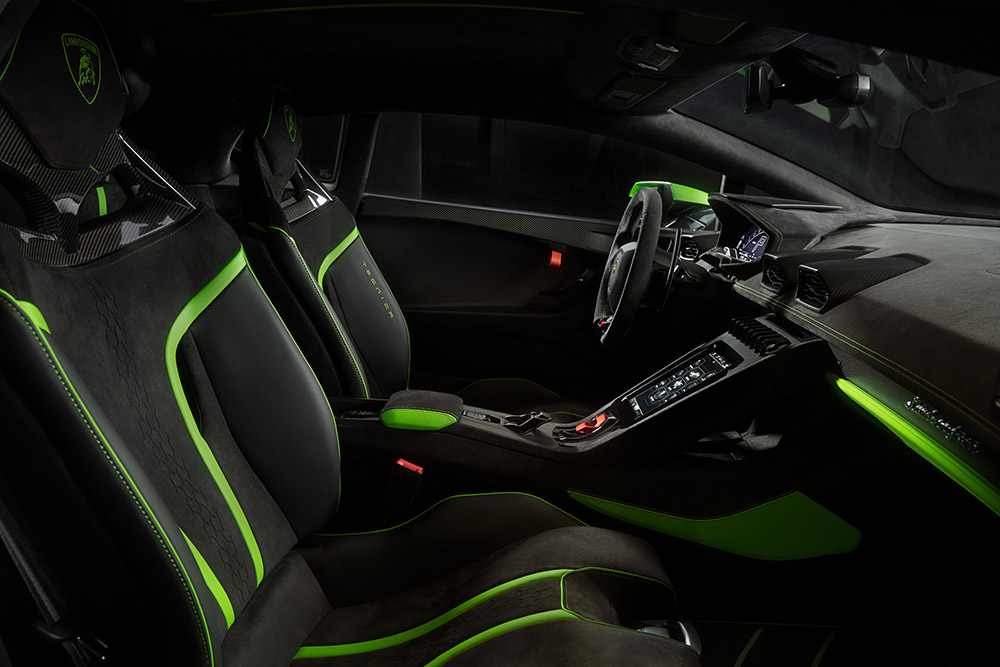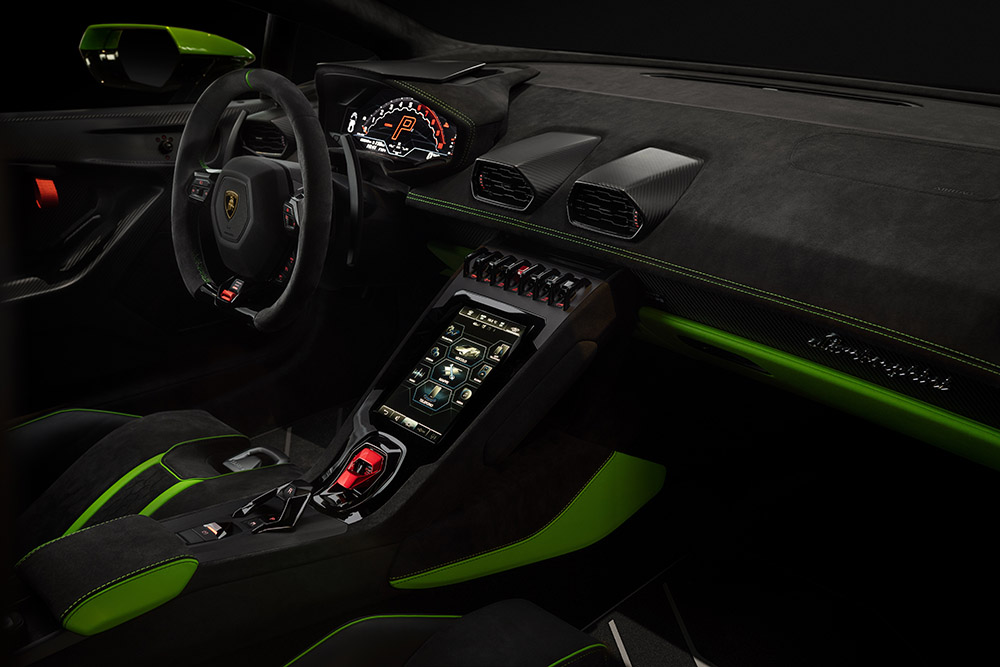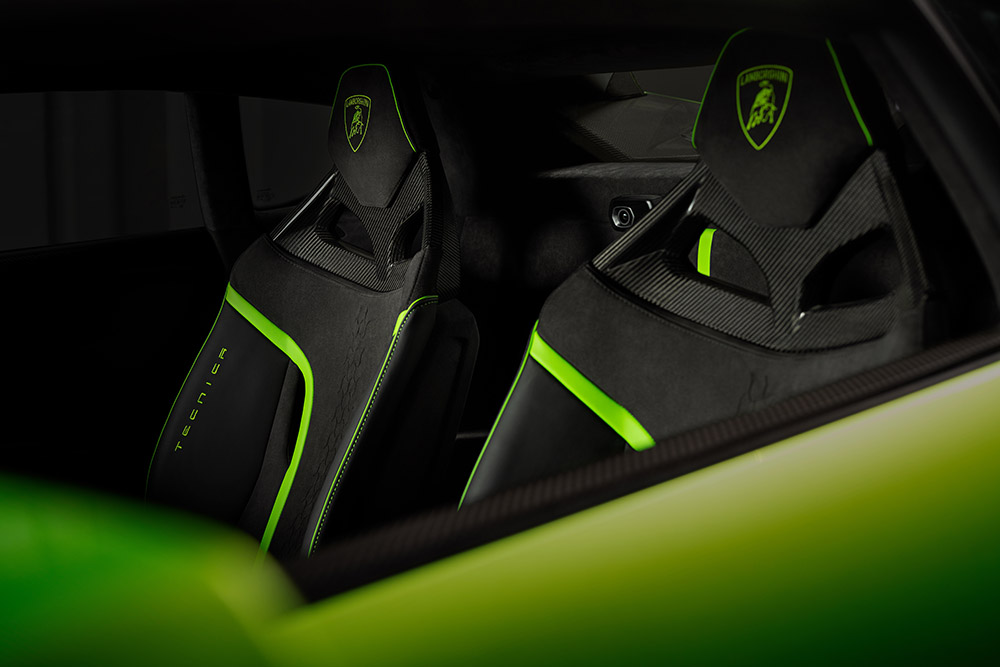 The cockpit of the Tecnica offers either luxury or sports-oriented optional color and time choices, but it comes (by default) lined with Alcantara. There are height-adjustable sports seats, with an optional racing harness for those who want to take their cars to the track.
Other than that, the Lamborghini HMI interface is present, and the center screen supports Apple CarPlay and Android Auto, and displays the LDVI functions in real time. There's not much else in the name of luxuries here, so you'll have to look elsewhere for that.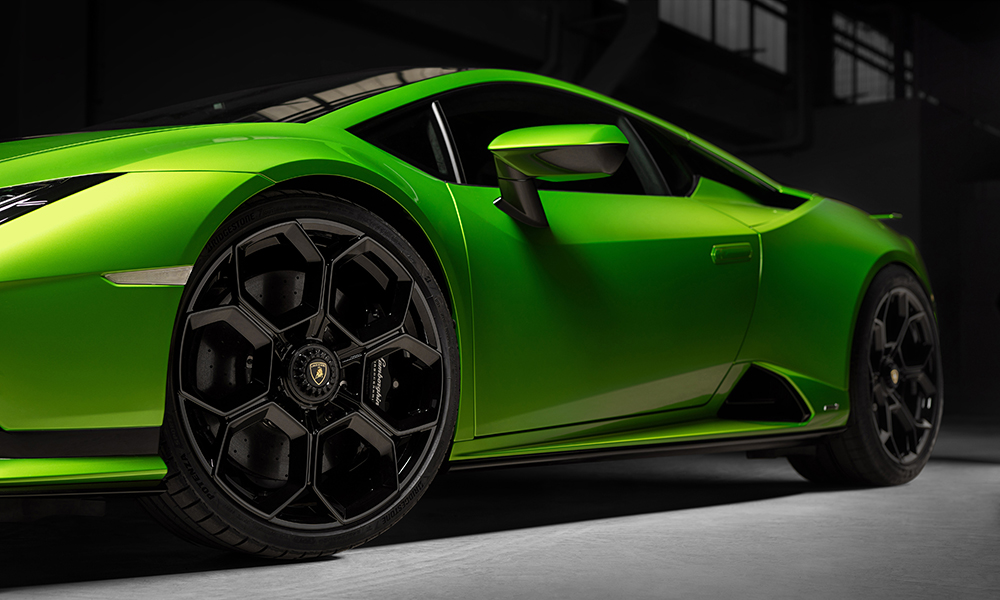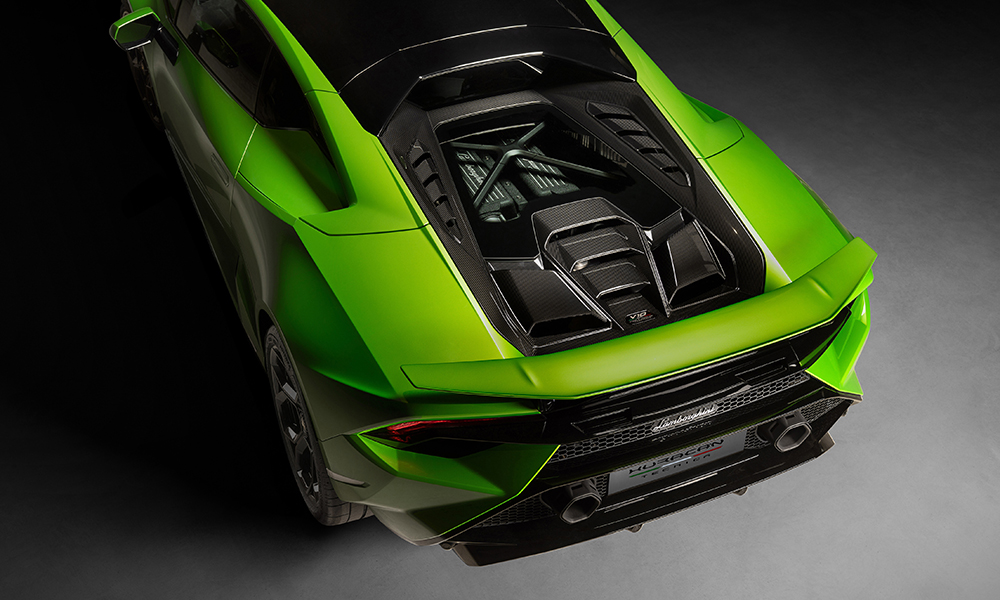 The naturally aspirated 5.2-liter V10 from the STO has 631hp and 565Nm, and is mated to a seven-speed dual-clutch transmission. Top speed is a blistering 325km/h, but it's slightly slower to 100km/h at 3.2 seconds (compared to the STO's three-second time) because it's only offered in rear-wheel drive.
Yes, this means that you'll be able to let this raging bull loose with ease, but it also has a recalibrated LDVI (or Lamborghini Dinamica Veicolo Integrata) system with a specific suspension setup for this model, torque vectoring, and rear-wheel steering, so you can also crush lap times. It also has a new brake cooling system for its carbon-ceramic brakes, and a revised exhaust so the V10 can sing a little louder as you flog the engine to its redline of 6,500rpm.
While prices have yet to be announced, you can expect to bolster it further with the Ad Personam program, which allows customers to customize their Tecnicas to their heart's content. Either way, three's a crowd, and there are enough Huracáns to choose from now.