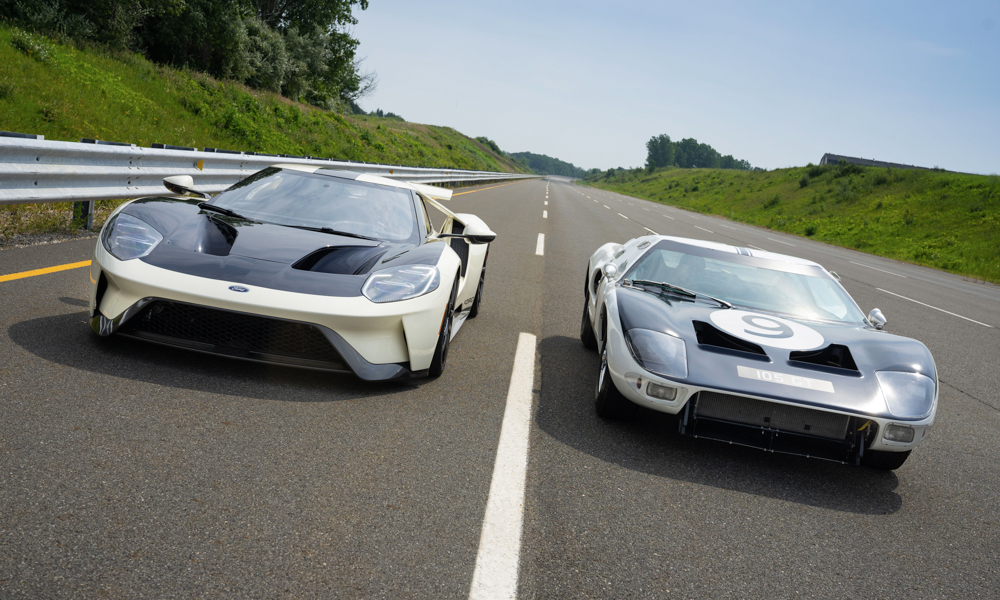 Who knew that 2022 would be the end of the line for some supercars we love? The Acura NSX has bid farewell with the Type S, and next year will see the last of the Ford GT being produced. But instead of offering a limited-run, high-performance variant, the American brand has chosen to send off its halo product by honoring the one that started it all.
The GT '64 Prototype Heritage Edition features a special livery that mimics the one worn by five GT prototypes built in 1964. The first vehicle in the fleet was unveiled to the world at that year's New York International Auto Show donning a simple white-and-blue color scheme.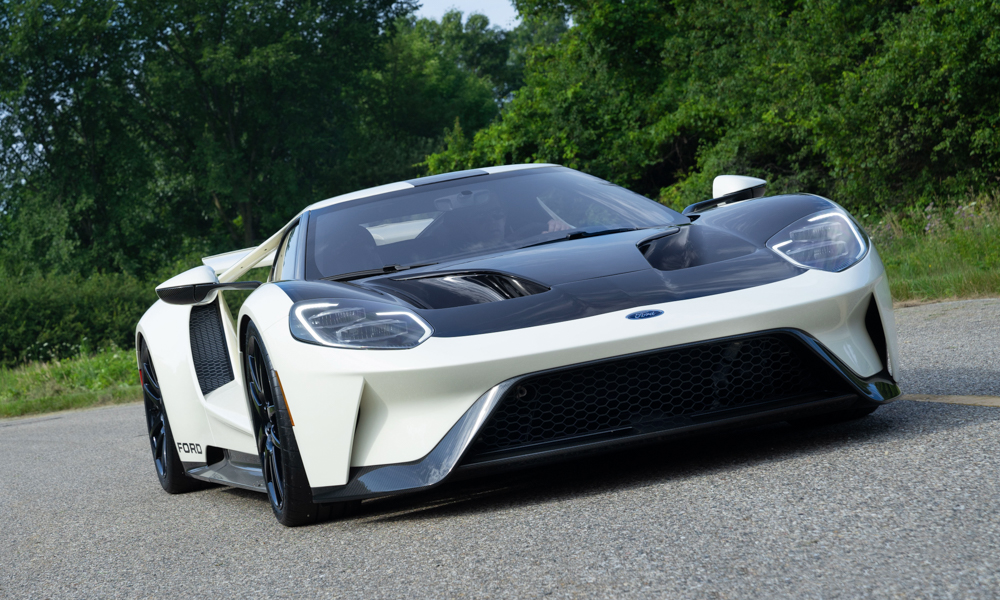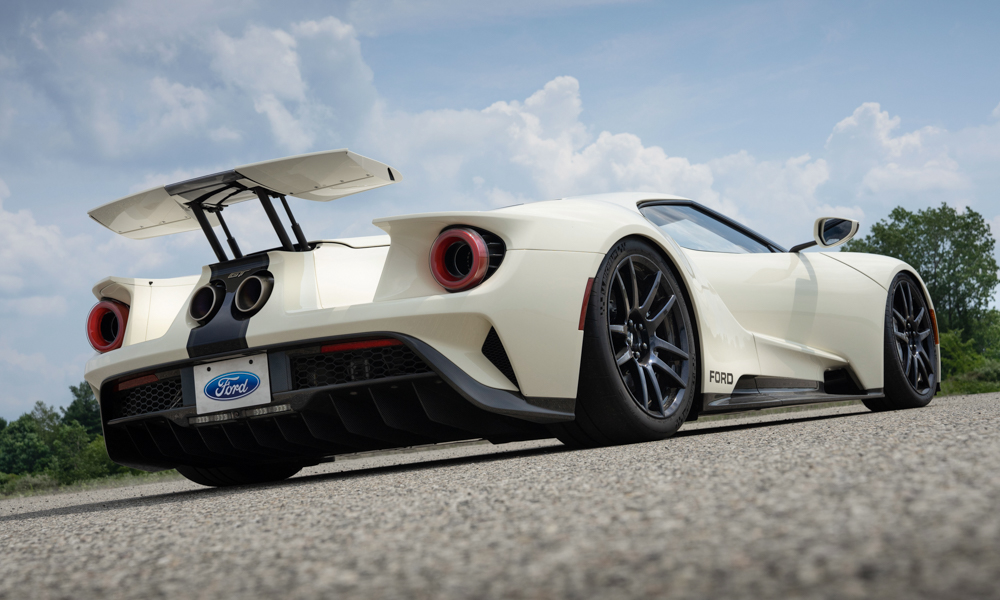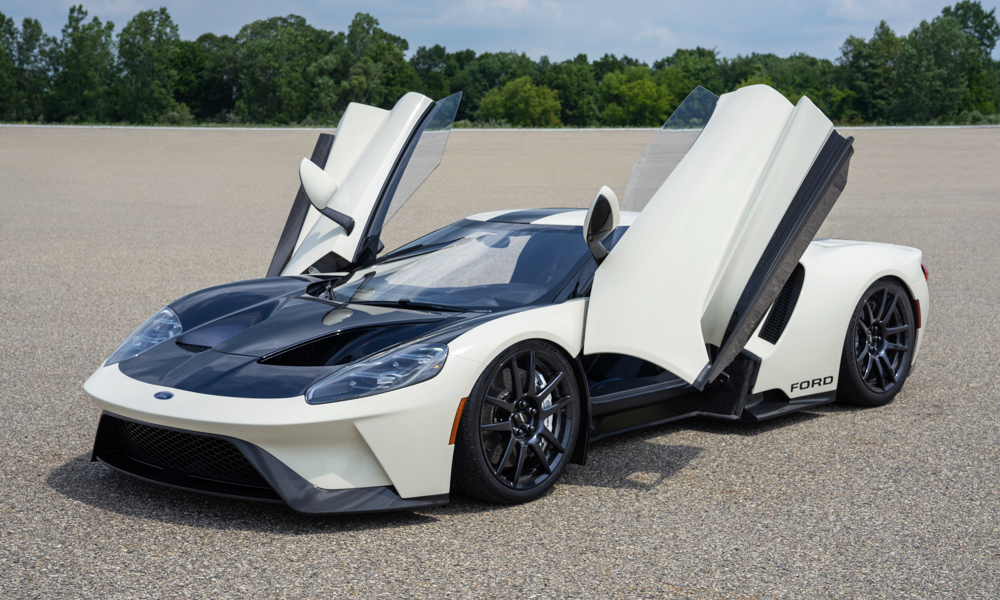 This isn't the first time the automaker has offered Heritage Editions of the GT. A few examples include one with the iconic Gulf livery, and the '67 Heritage Edition inspired by the Le Mans-winning car of the same year.
The base color is Wimbledon White. Accents finished in Antimatter Blue can be found on the hood, the racing stripe, the Ford logo on the side, and on the 20-inch carbon-fiber wheels. Topping it off are silver Brembo brake calipers with black graphics. There are also exposed carbon-fiber bits on the front splitter, the side sills, the mirror stalks, the engine louvres, and the rear diffuser.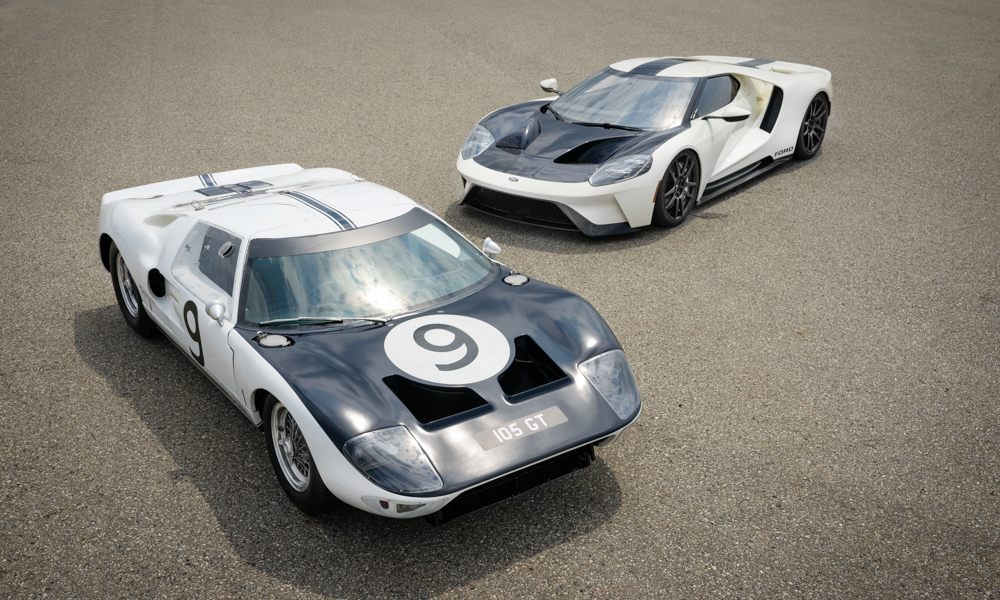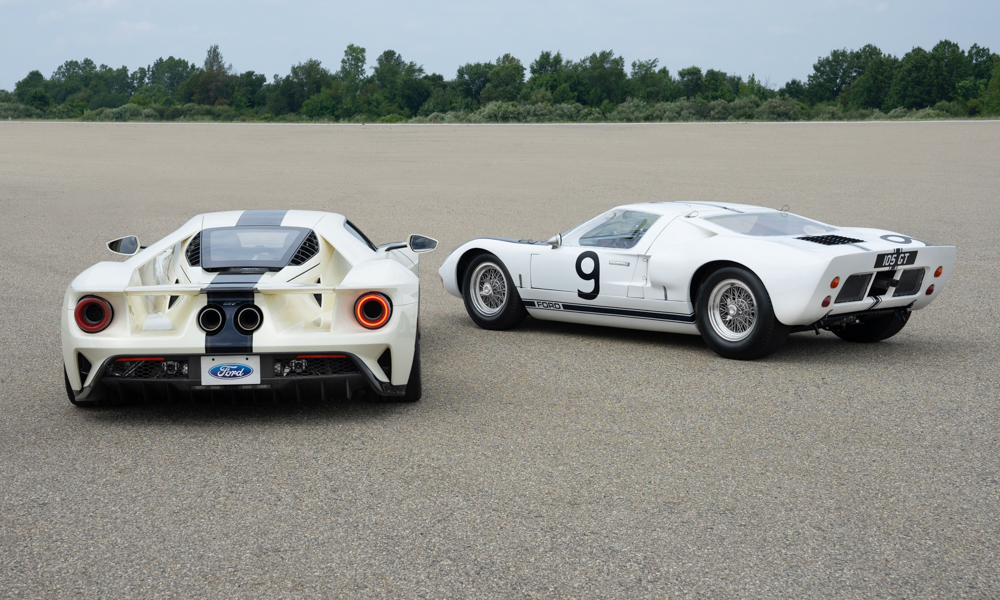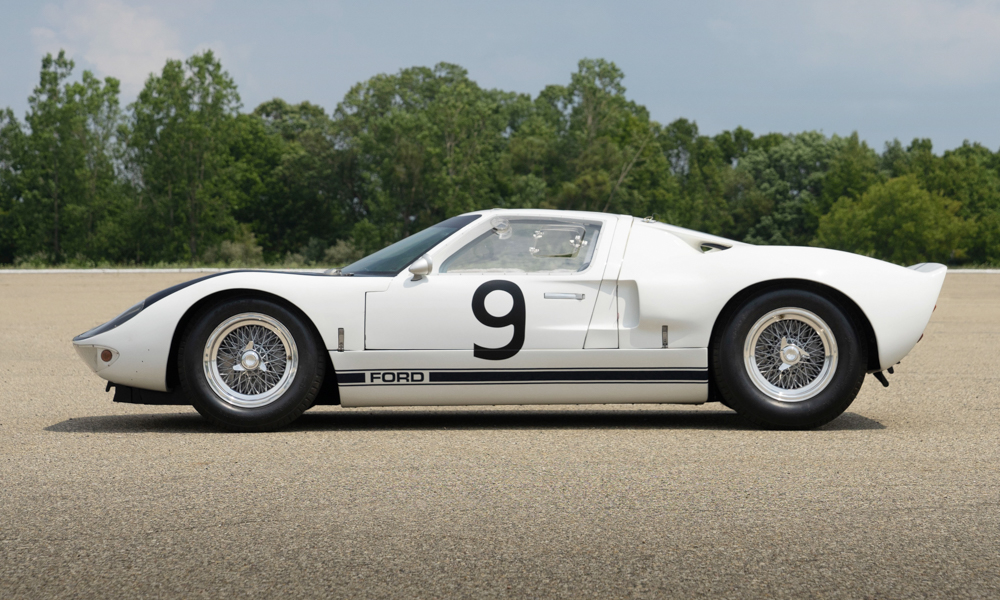 The cabin also receives some carbon-fiber treatment in the door sills, the lower A-pillars, and the center console. The carbon-fiber seats and the instrument cluster are wrapped in Lightspeed Blue Alcantara, while the headliner and the steering wheel are trimmed in Ebony Alcantara. There are no changes to the 3.5-liter twin-turbo EcoBoost V6, which packs 647hp and 746Nm.
The GT '64 Prototype Heritage Edition is currently displayed alongside the sole surviving prototype car (chassis number GT/105) at Monterey Car Week. If you're wondering what happened to the other four vehicles, GT/101 and GT/102 were scrapped after crash-testing, while GT/103 and GT/104 competed at the Daytona 2000 in 1965. GT/103 was driven to victory by Lloyd Ruby and a certain Ken Miles. Both it and GT/104 have been repainted and are presently on display at the Shelby Museum in Boulder, Colorado.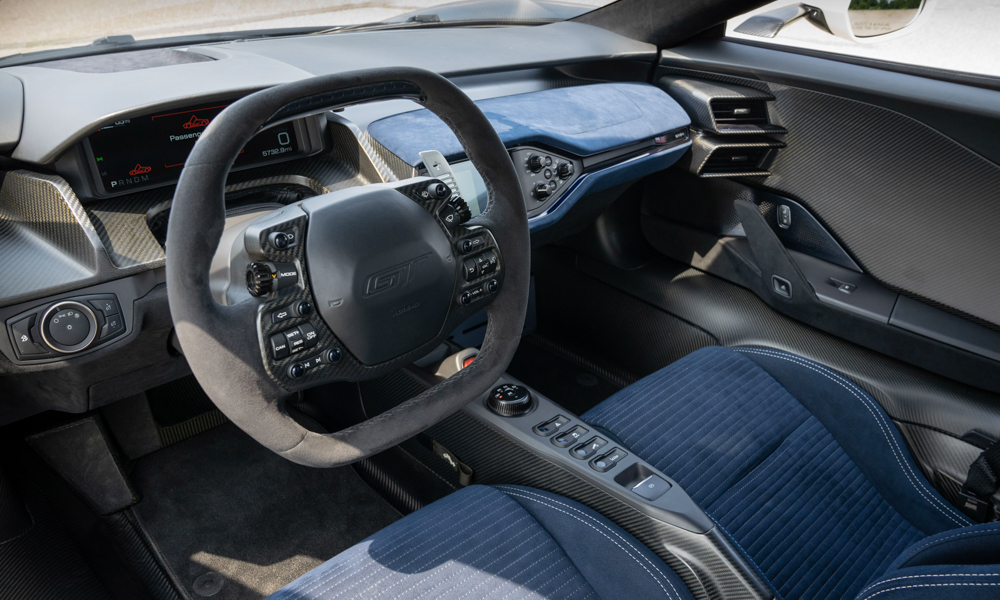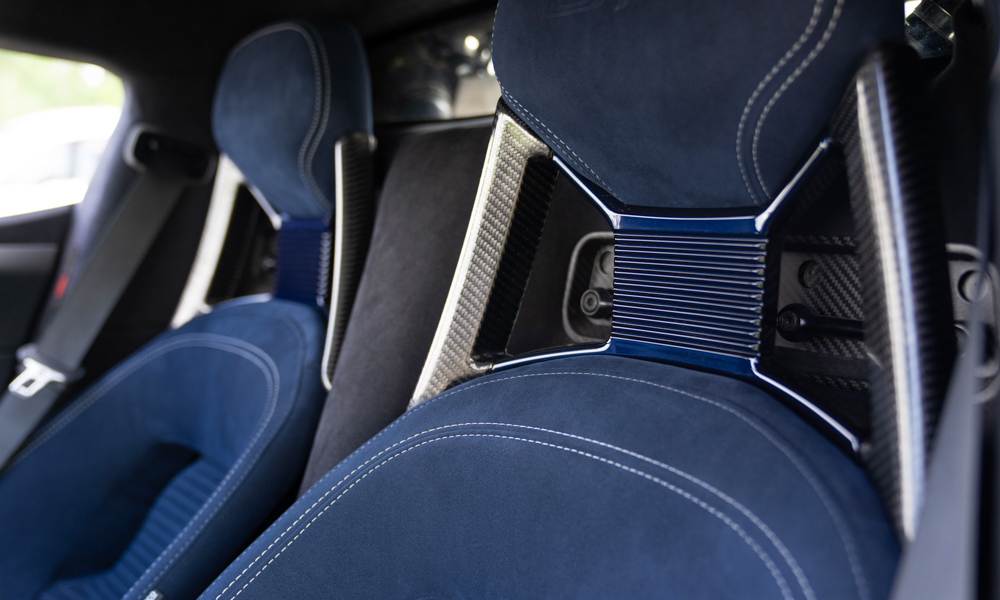 There's no word on the price and the production run of the GT '64 Prototype Heritage Edition. We can only assume that it will be extremely difficult to get one as this car (and any GT, for that matter) is slated to become a future classic.