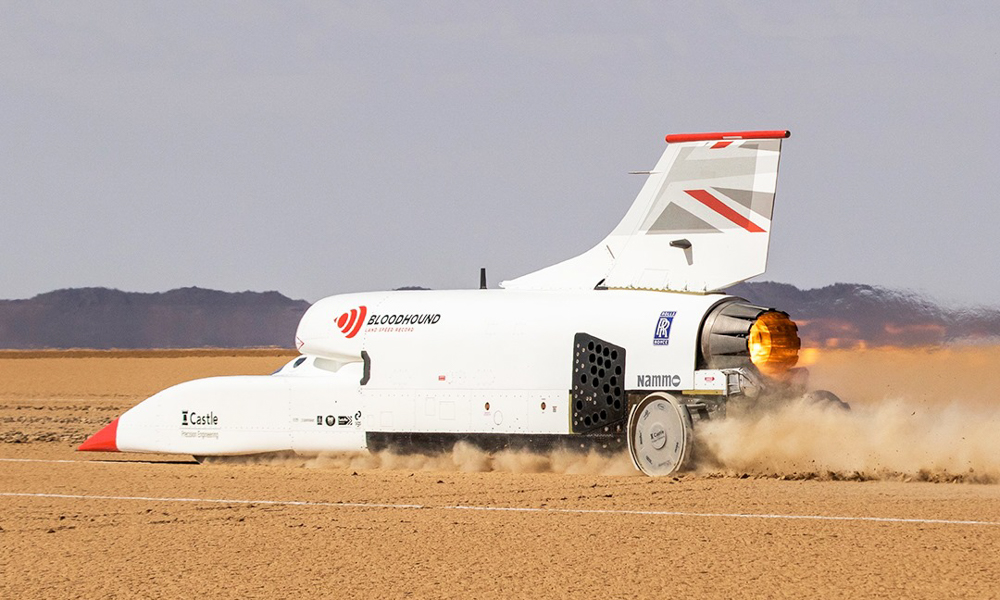 Nobody said that the path toward the land-speed world record would be easy or straightforward. And in the case of Bloodhound SSC, the pursuit of that goal has certainly been full of setbacks—not least of which is the COVID-19 outbreak that has turned that wild dream into a financial nightmare. Because of that, management has decided to put up a "for sale" sign on the project.
When current owner Ian Warhurst acquired the Bloodhound SSC vehicle and its project team, he set a rather ambitious timeline for reaching the car's 1,600km/h design speed. The primary source of propulsion is from a jet engine yanked out of a Eurofighter Typhoon aircraft. This will be aided by rocket motors that will provide extra thrust to get the SSC to reach that magic number.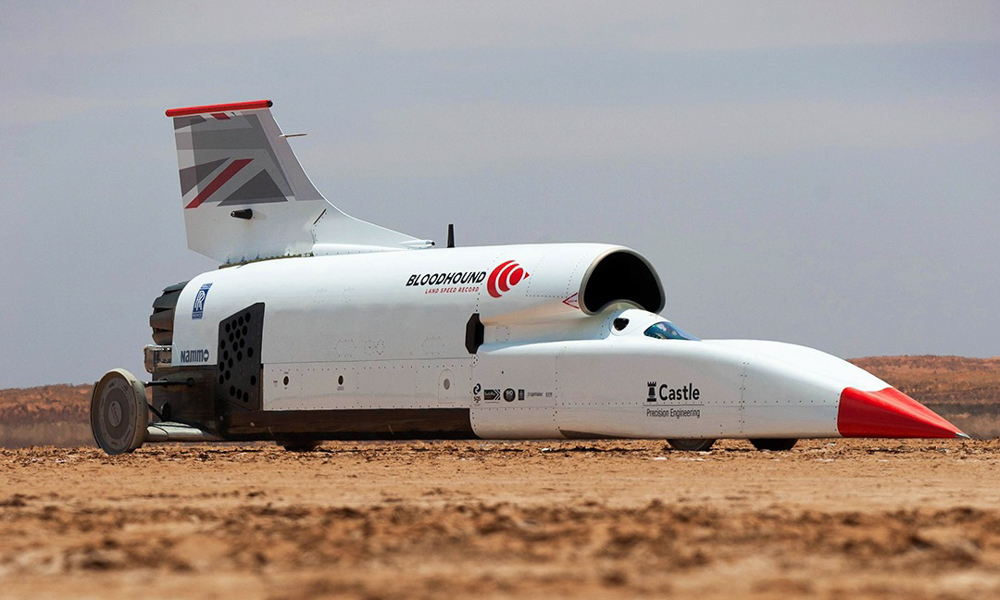 The car was able to go on tests at the Hakskeenpan salt flats in South Africa sans its rockets. The air-breathing turbofan engine equipped with an afterburner took the SSC up to 1,011km/h, which proves viability of the design. However, the global health crisis has severely derailed further plans, and crucially halted any form of further cash injection from investors.
Even with the target speed reduced to 1,287km/h, Warhurst reckons that the installation of the rocket motors that will allow the car to reach that velocity will cost £8 million (P526 million). With the global economy currently in meltdown, the Bloodhound project's future looks bleak.