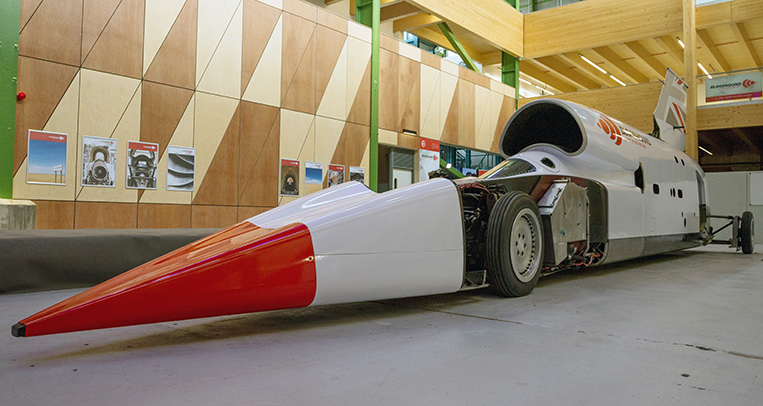 In December, we wrote about the Bloodhound land-speed-record car being the ultimate pre-loved vehicle deal. Apparently, someone did indeed have pockets deep enough to purchase the land-bound missile for use as a weekend toy. Well, okay…maybe not a weekend toy but certainly something different from the usual Ferrari or Porsche.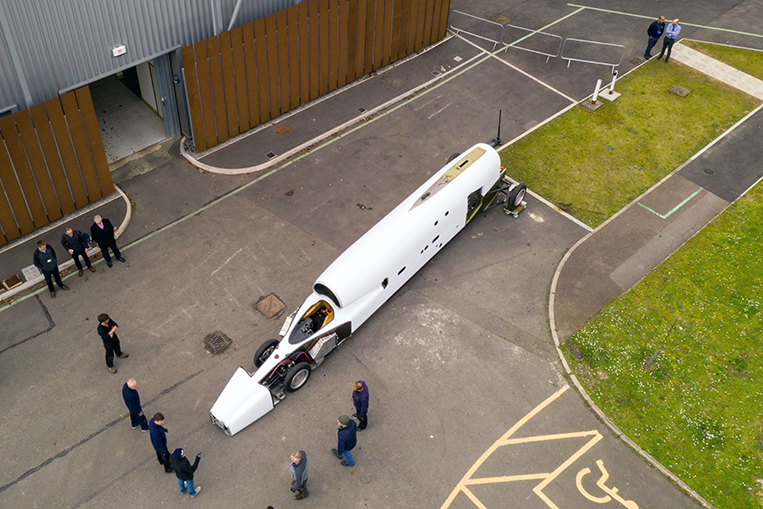 The very lucky (and very rich) new owner is Ian Warhurst, owner and managing director of Melett. This is a company that specializes in turbochargers and turbo parts, so dude should know a thing or two about how to make turbine-powered cars go faster. And going faster is the name of the game as Warhurst and his team are eager to expedite research and development so Bloodhound SSC can undergo high-speed testing at the Hakskeenpan salt flats in South Africa.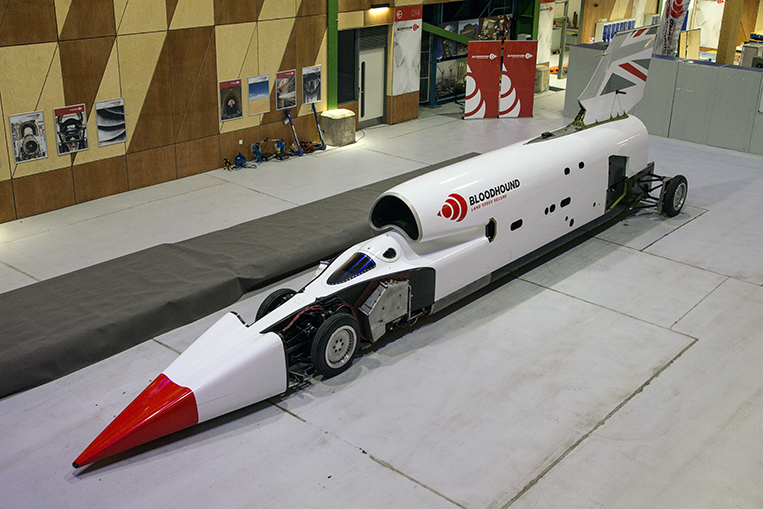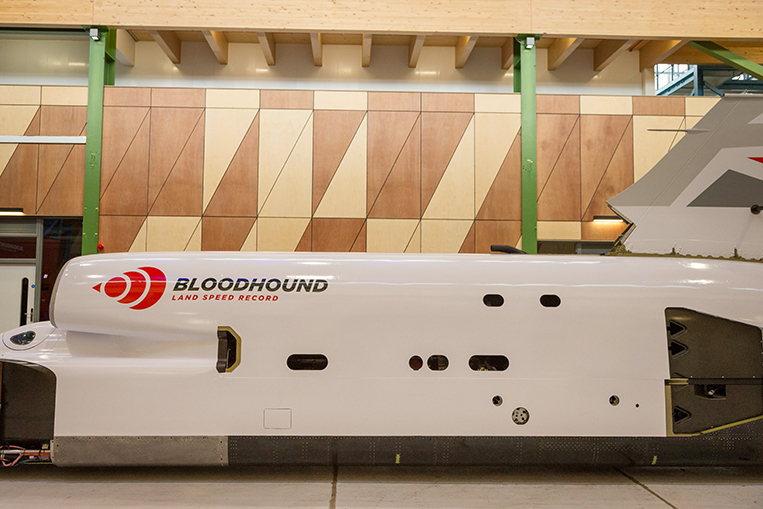 The project, now called Bloodhound LSR (Land Speed Record), will now be managed by Grafton LSR. As part of the deal, Bloodhound gets a new lick of paint and a new home. The vehicle now features a white-red-and-gray livery and a new logo showing shockwaves coming off the car as it smashes through the sound barrier. The Bloodhound SSC, along with its project team, is now housed in the UK Land Speed Record Center located within the SGS Berkeley Green University Technical College in Gloucestershire.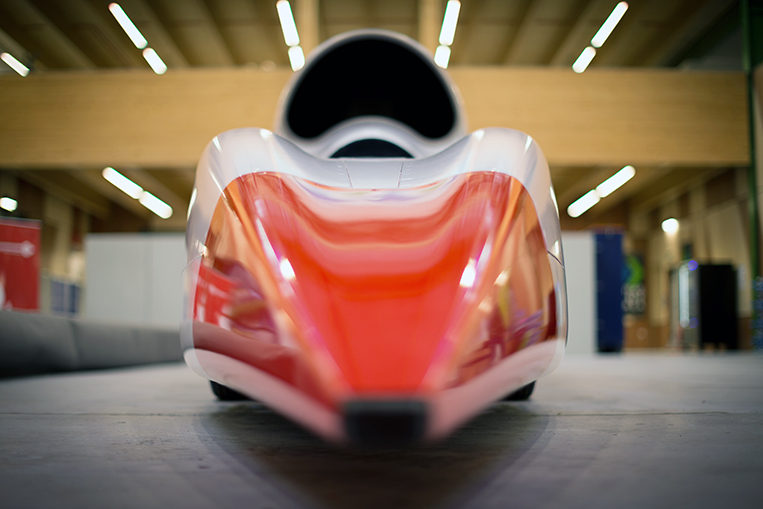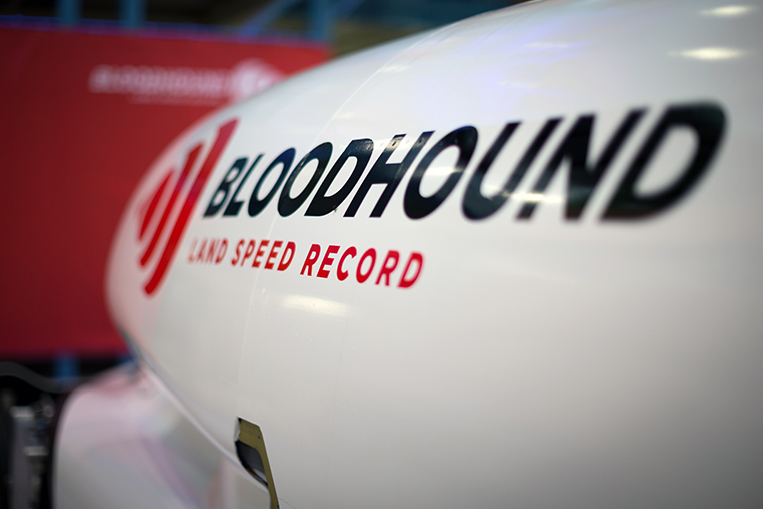 The Bloodhound SSC is powered by a single Eurojet EJ200 afterburner-equipped turbofan engine coupled with aerospace-grade Nammo rocket motors. The combined power output is 210kN (125,900hp), which will get the car to break the sound barrier (1,234km/h) and onto a design speed of 1,600km/h. This is the first land-based vehicle to go that fast. It will be driven by ex-Royal Air Force pilot and current land-speed record holder Andy Green.