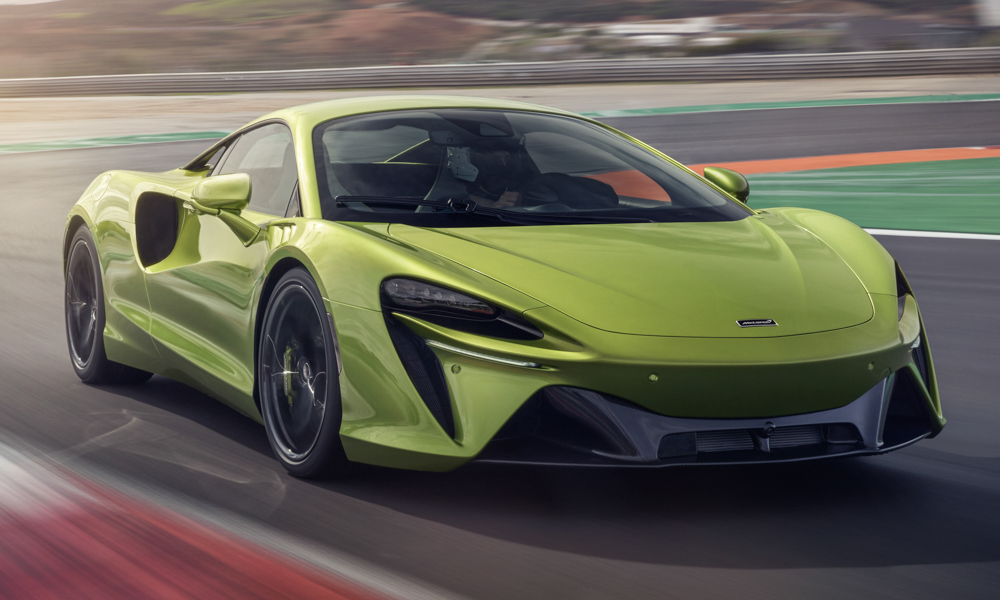 Every time McLaren unveils a new car, you can prepare yourself for an avalanche of over-the-top language describing the latest miracle machine to come out of Woking. The latest unveiling event was no different, but having recently overcome some serious financial issues, the tone accompanying launch proceedings for the Artura seemed to be especially grandiose and enthusiastic, if not to say electric. And that's not just because the brand-new speed weapon you see depicted here is a plug-in hybrid.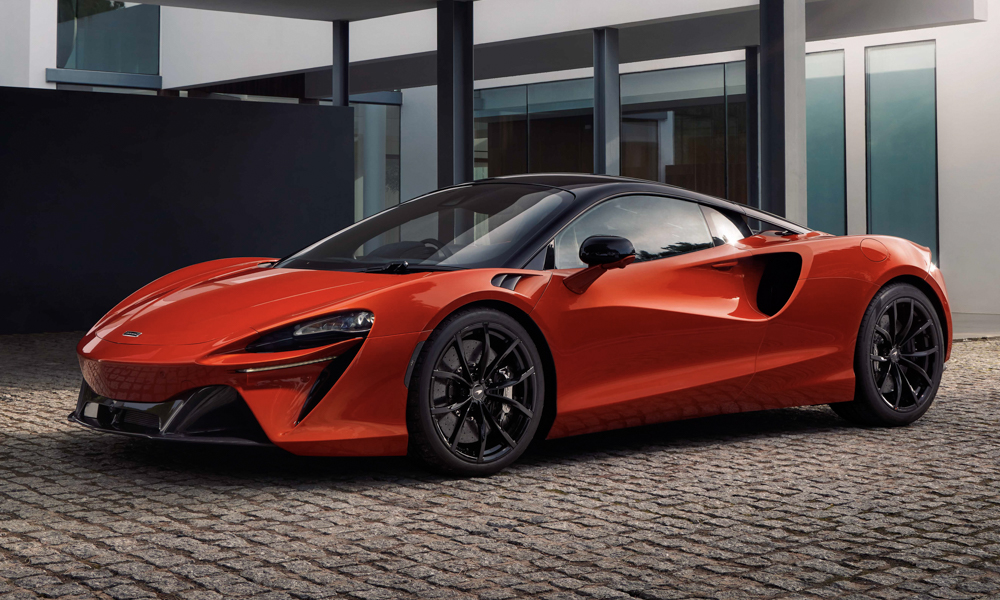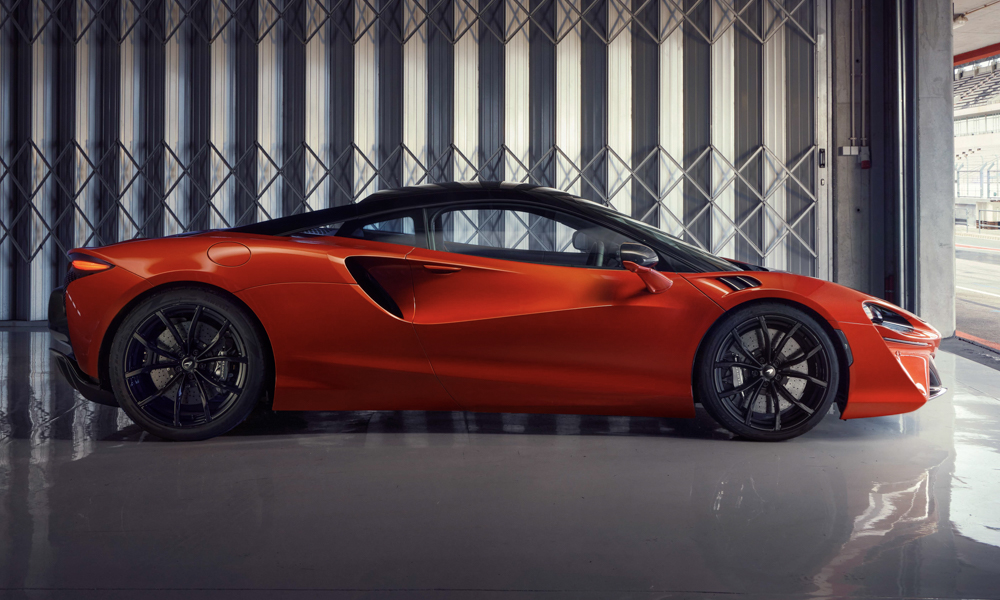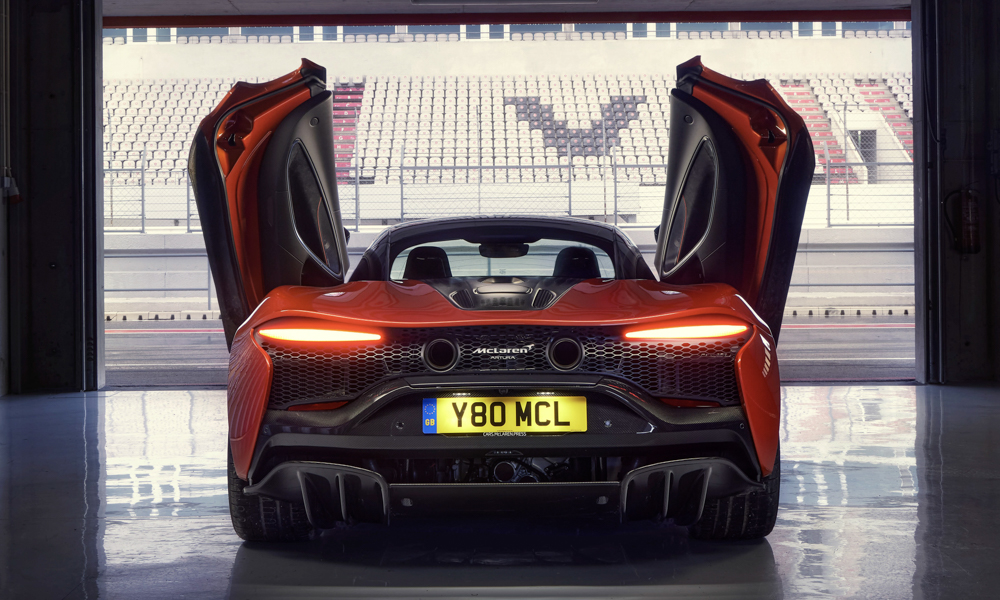 Anyone expecting a radical departure from the current McLaren design language will be disappointed, even if the car is pretty much brand-new from the ground up. Not since the MP4-12C took our breath away almost 10 years ago has the boutique carmaker unveiled something as truly new as the Artura. Underneath the flowing lines sits the new McLaren Carbon Lightweight Architecture that replaces the current MonoCell design and will find use in other models in the future. The whole platform was built with electrification in mind, and the company is proud to point out that its core expertise in this field lies in adding hybrid power without burdening the car with too much weight. The monocoque itself weighs only 82kg, and the whole car books in at 1,498kg—pretty impressive for a PHEV supercar.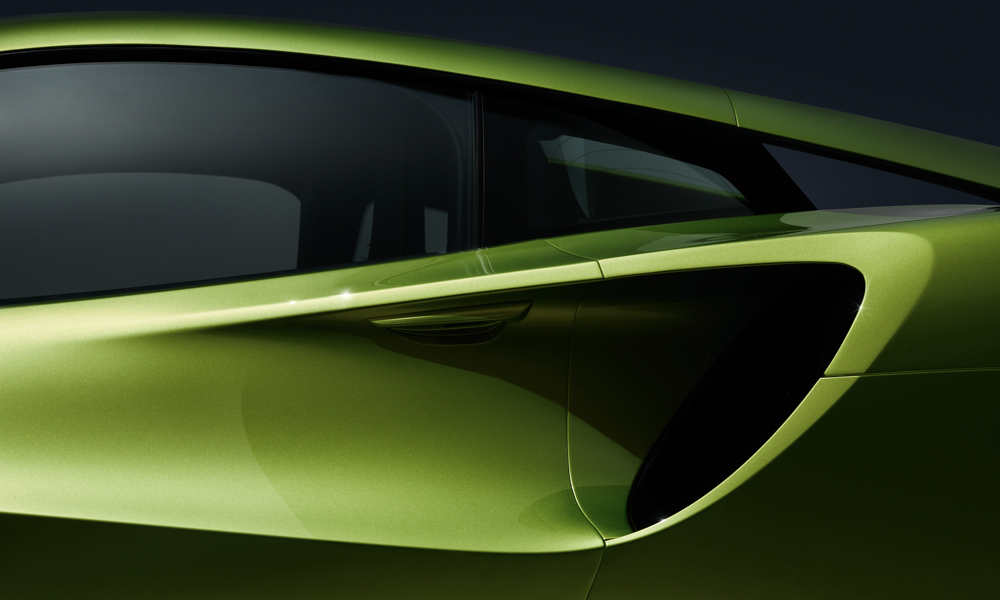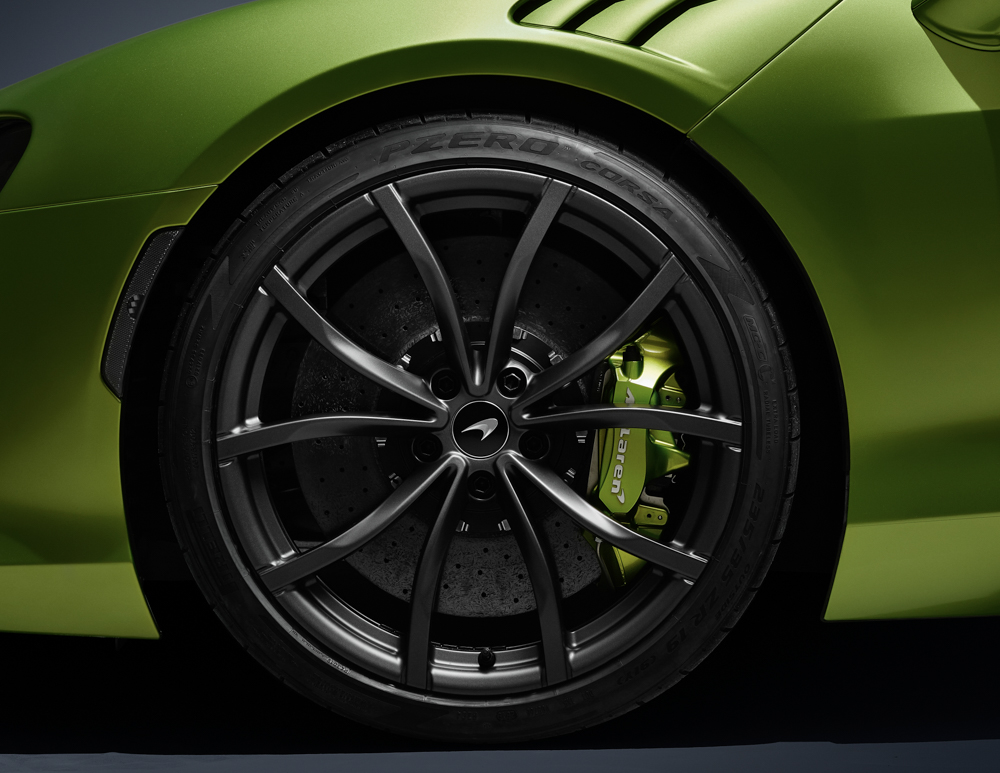 Power comes from two sources. A new 3.0-liter twin-turbo V6 that revs up to 8,500rpm and produces 577hp, and an electric motor contributing an additional 94hp to the party. The combined output of 671hp and maximum torque of 720Nm are enough to catapult the Artura from zero to 100km/h in a mere 3.0 seconds, toward a top speed of 330km/h. For those moments when silence is golden and the roar of the twin-exhaust system unwanted, this British thoroughbred can even travel fully electric for up to 30km. The 15kg, 7.4kWh lithium-ion battery can be charged to 80% in around 2.5 hours, which isn't as fast as other EVs but still not bad. Power is transferred to the road via an eight-speed gearbox that also incorporates an electronically controlled differential, but comes with no reverse gear. To go backward, the Artura rolls out its party trick and uses its electric motor.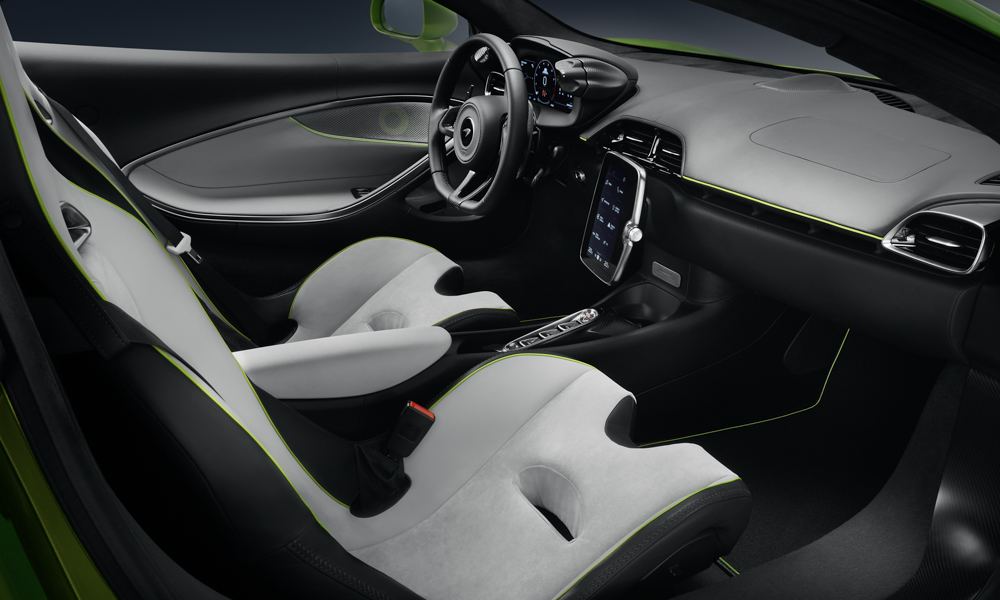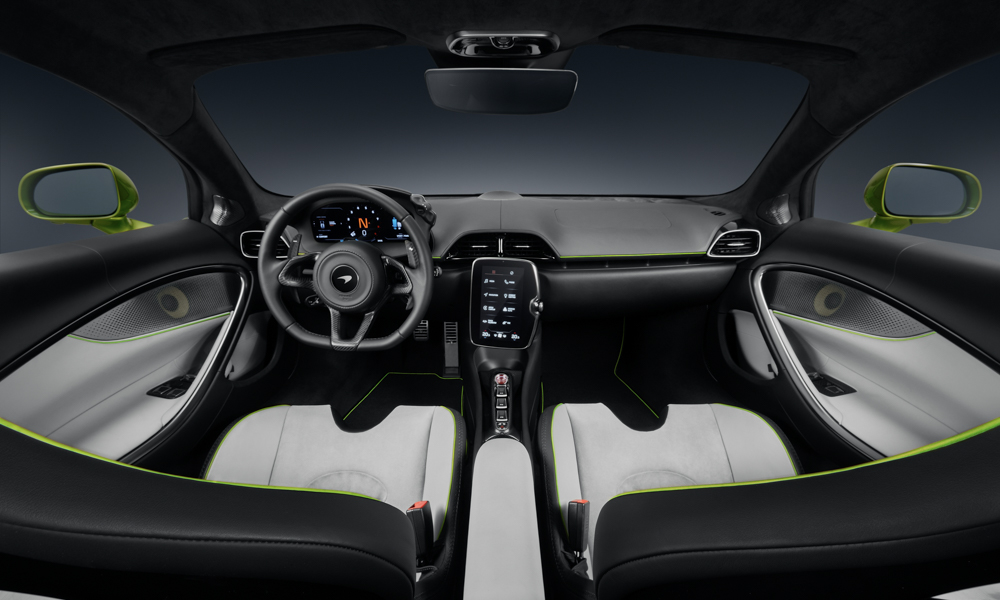 In a change to the number-based nomenclature for its Sports Series that we had gotten used to over the years, the new car is carrying a word-based name—a practice the firm only employed for its Ultimate Series until now. Maybe the company had reached a point where all the differently numbered models had finally confused potential buyers too much, and just asking for an Artura when walking into the showroom is simply easier. According to a quick Google search, the name itself apparently has Celtic origins and means "noble," which seems somewhat fitting for a car that carries a price tag that only royals and millionaires can afford. Anyone wanting to put his or her name down for one will have to fork out at least $225,000 (P10.86 million), and that's without options, of course. The gentlemen and the ladies at McLaren Special Operations will no doubt be happy to increase that number substantially should the buyer wish to add any extras.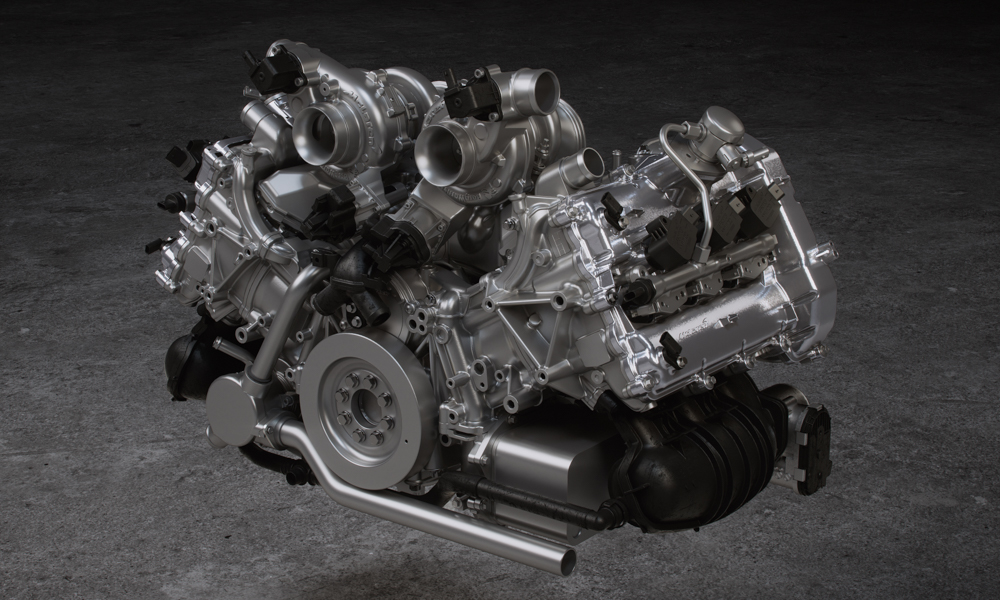 The inside of the car is as new as everything else, and buyers can choose from three different interior trims that range from relatively spartan for the purists, to fully leather-clad and comfortable for the more softly inclined driver. Strangely enough, the brochure specifically points out the improved quality of the cabin, hinting at the fact that previous issues in this department may have been addressed in this new model. There is also more space than in previous McLarens, and a new Clubsport seat that promises better adjustment options. Two HD screens display all the info driver and passenger need, and a new warranty scheme is thrown in to give buyers peace of mind when parting with a large sum of cash.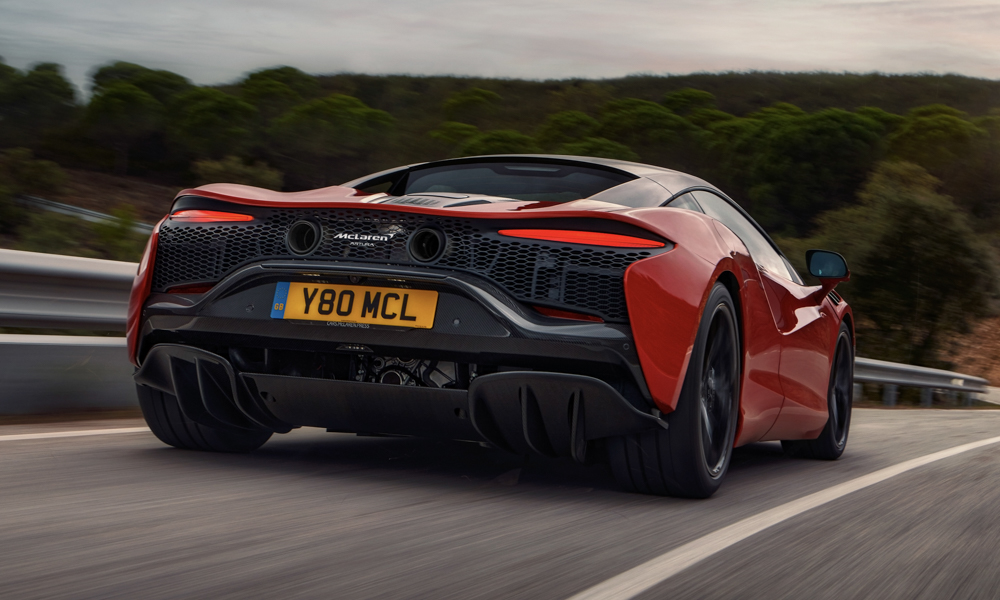 The car itself comes with a five-year (or 75,000km) warranty, and the battery is guaranteed for six years and the same mileage. Furthermore, there's a 10-year anti-perforation warranty, and also roadside-assistance coverage for five years. All this means is that the driver can focus on showing off while cruising around town, with the 4.53m-long and 1.19m-low Artura bound to attract many eyeballs. It rolls along on forged seven-spoke, 19-inch front and 20-inch rear wheels shod in intelligent Pirelli P Zero Corsa tires with the automaker's Cyber Tyre telemetry system, and stops with the help of family-pizza-sized carbon-ceramic discs. Not that you would really need them while rolling around Bonifacio Global City on a Sunday, which is presumably where we will soon be seeing the first examples of this car.