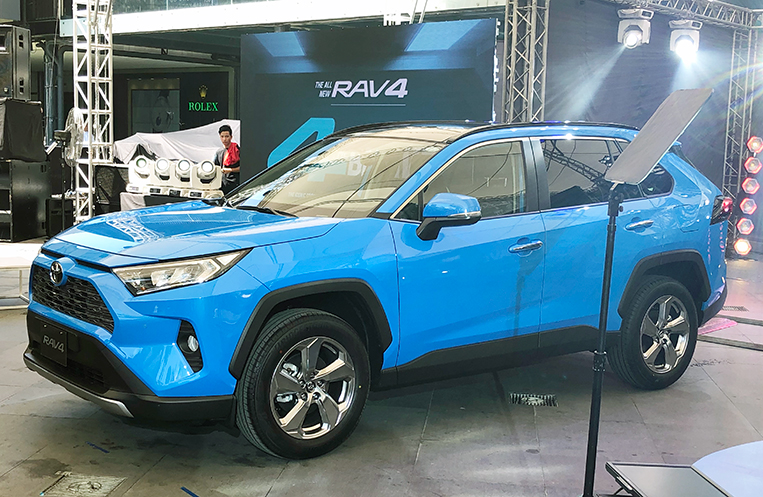 When Tini Arevalo, Toyota Motor Philippines' first vice president for brand and product planning, presented the all-new RAV4 during its media launch today in Bonifacio Global City, she shared some revealing numbers and facts about the compact crossover SUV and the segment it belongs to:
1. Commercial vehicles accounted for 69% of the total car industry sales in 2018. Of this pie, "SUV-Lo" (or small crossover) owned the biggest slice at 25%.
2. The customer profile in this segment indicates an age range of 36 to 42 years old, and a gender split of 62% male and 38% female. More important: They primarily base their car-buying decision on "overall design."
Her speech told me that TMP had specced the fifth-generation RAV4 to appeal to a particular demographic. It's not for everyone, in other words. In fact, a slide that accompanied the marketing executive's presentation showed that the sales target for the new crossover is just 100 units per month. Which should conveniently shut up those who whine because this RAV4 is only available in three front-wheel-drive variants and that it is priced rather prohibitively:
LTD – P2,188,000
XLE – P1,870,000
LE – P1,638,000
I repeat: This car is not for everyone. It's even highly possible it's not for you if you're currently sneering as you read this. And that's okay.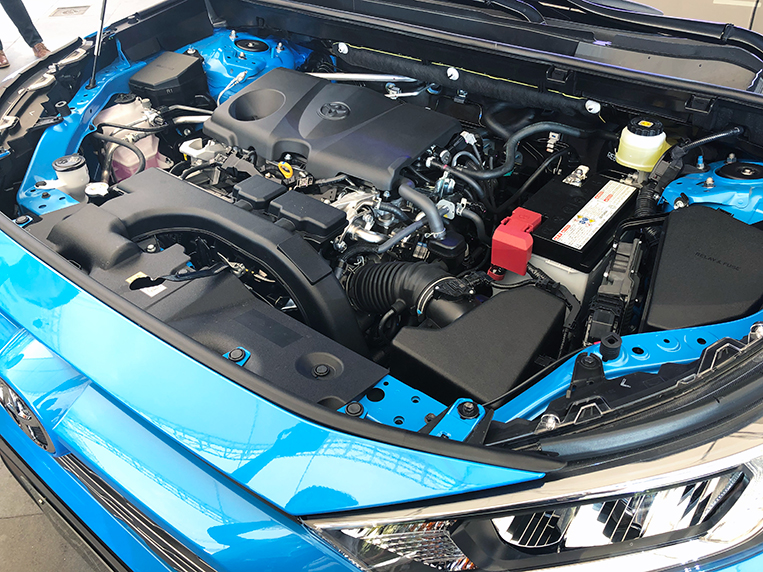 Doing duty under the hood is a 2.5-liter four-cylinder Dual VVT-i gasoline engine that produces 203hp and 243Nm. This motor is mated to an eight-speed automatic transmission that, according to Toyota, boasts a multiplate lockup clutch to make shifting "faster and smoother."
As mentioned above, the new RAV4 won't have a 4×4 version for our market—a little weird when you remember that the car's name actually stands for "Recreational Activity Vehicle with 4WD." I've already read a funny comment on our Facebook page saying we should just call this model the RAV2.
Laugh all you want, but the country's leading car company will remain undaunted. The new RAV4 has a very specific job description in our market, and that's to be "the ultimate crossover for urban adventures," the operative word being "urban." This ride is for stylish, fun-loving city dwellers who love looking good as they go about their business. And look good, you will: This crossover successfully mimics Lexus design cues that guarantee people will stare when you drive by.
The new RAV4 has a very specific job description in our market, and that's to be the ultimate crossover for urban adventures
If the objective is to turn heads, you won't need power on all four wheels. For that purpose, the paint job is more important. Thankfully, the all-new RAV4 is being offered with nine eye-catching colors, including four new ones: Super White II, White Pearl Crystal Shine (plus P15,000), Silver Metallic, Gray Metallic, Attitude Black Mica (new), Red Mica, Urban Khaki (new), Cyan Metallic (new and the "hero color") and Dark Blue Mica (new).
This is not to say Toyota's latest offering is all form with no substance. Its safety equipment includes the following features: seven airbags, eight-eye front and rear sensors with backing-up camera, ABS with emergency brake signal, electronic parking brake, vehicle stability control, traction control and hill-start assist control. You may not need most of these as you make your way to the mall or to the club, but they're there just the same. Because you never know when a 4×4 Fortuner and its unsophisticated driver might violently crash into you.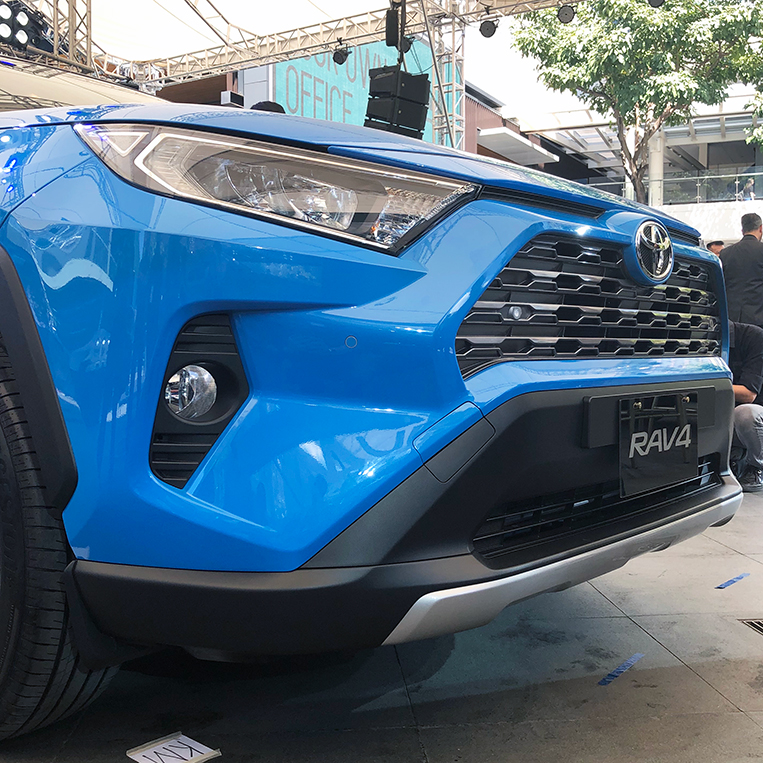 The marketing tagline for the new RAV4 is "For The Brave." You know why? Because it takes guts to choose this car over its crowd-pleasing but ultimately insipid rivals. Okay, it also takes a lot of cash, but you get the point.