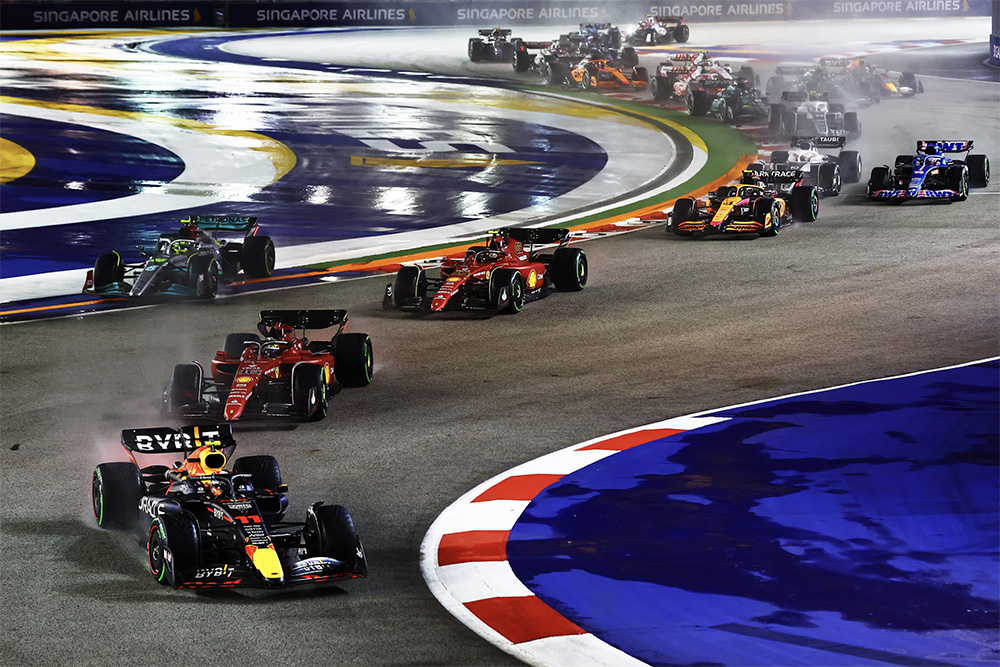 The return of Formula 1 to Marina Bay with the 2022 Singapore Grand Prix was highly anticipated with Bongbong Marcos attending the race Max Verstappen (Red Bull) on the cusp of winning the drivers' championship.
However, he was forced to abort his final qualifying lap after his team realized his car didn't have enough fuel for inspection. While Verstappen was in P8, his closest rival Charles Leclerc (Ferrari) landed on pole with Sergio Perez (Red Bull) in P2, and Lewis Hamilton (Mercedes) in P3.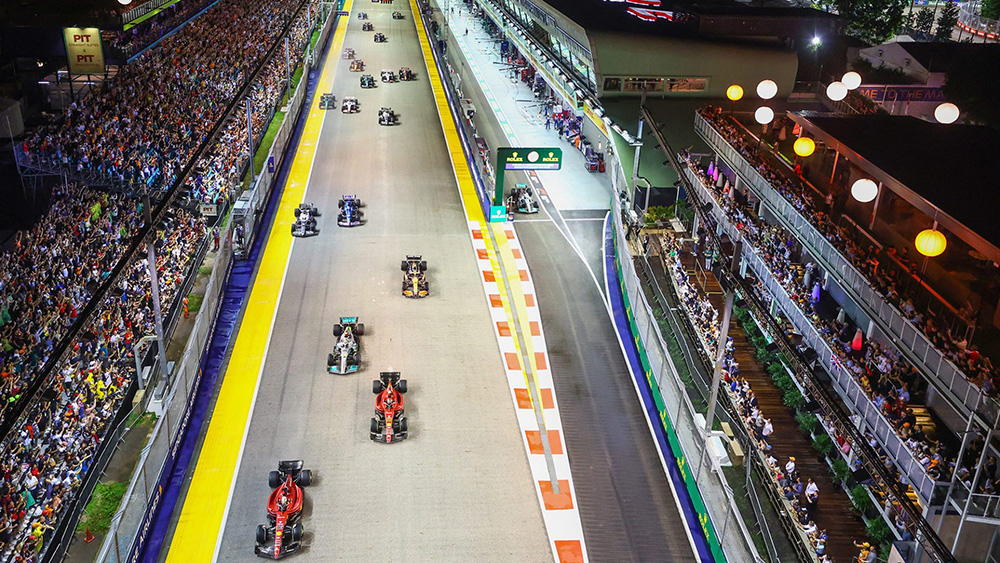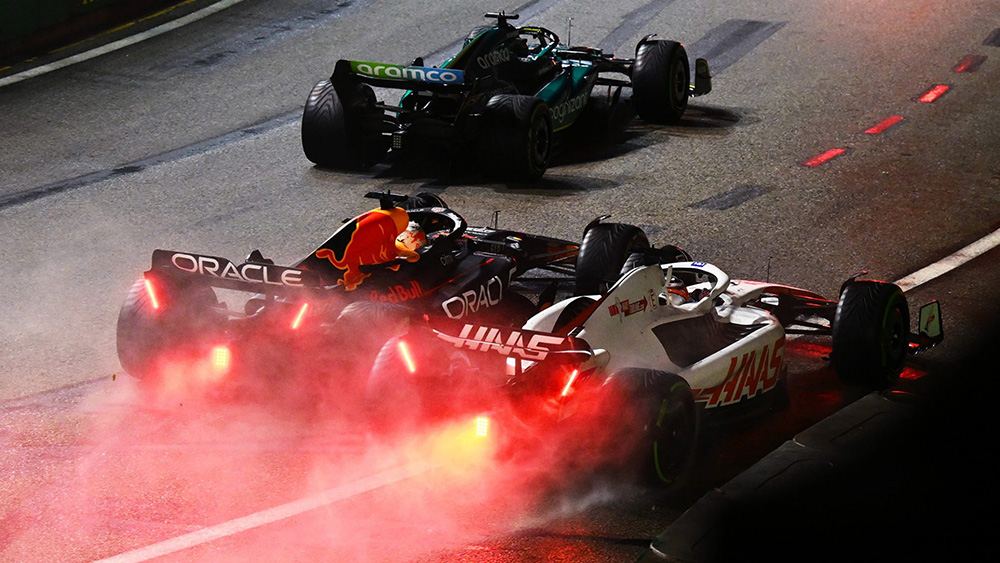 The Grand Prix was supposed to have 61 laps, but the start was delayed due to the rain. Once the lights went out, Perez had a good start allowing him to snatch the lead before the first corner. Meanwhile, Verstappen's race went from bad to worse as a poor getaway dropped him down the grid.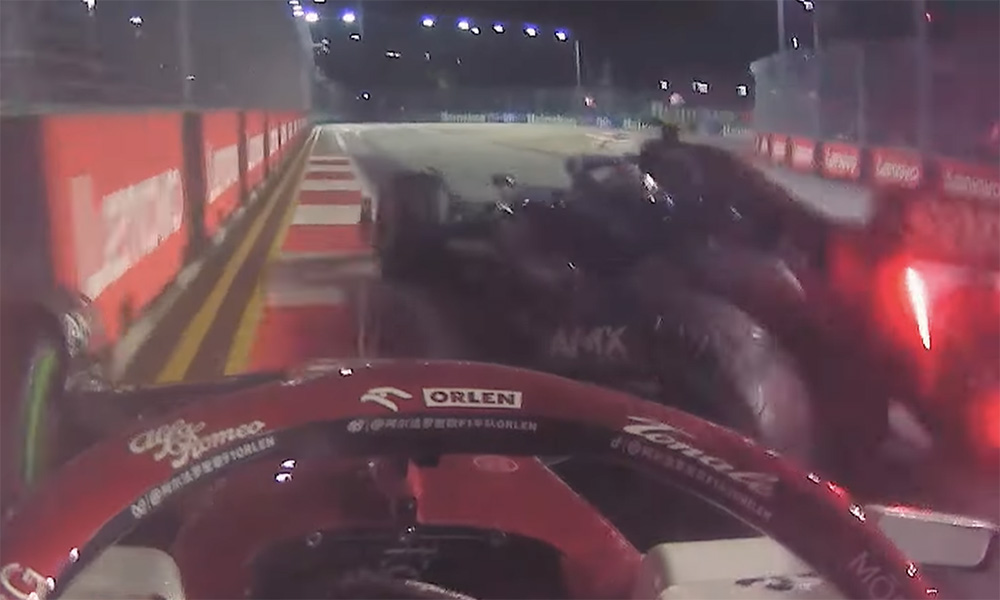 Verstappen was busy making up places while Leclerc was trying to catch Perez. In spite of the virtual and actual safety cars, the Mexican maintained his lead all the way until the end of the race, which was cut short to 59 laps due to the two-hour time limit.
However, Checo's race was no walk in the park. Not only was he constantly defending from Charles lap after lap, but he also needed at least a five-second advantage to cover a possible post-race penalty for failing to keep the proper distance from the safety car.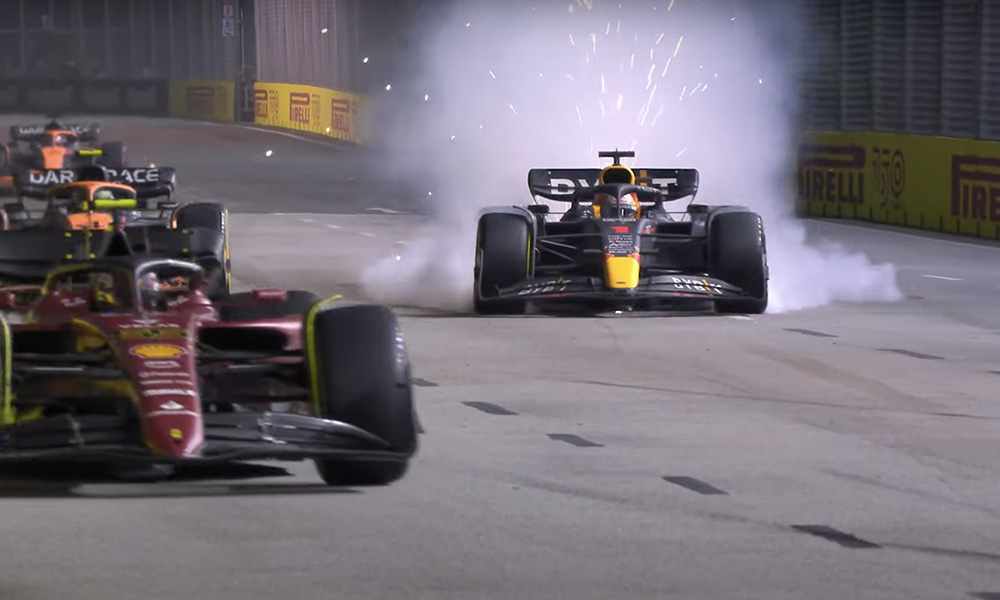 As for the defending world champion, Max's progress was undone on Lap 39 when he locked up trying to pass Lando Norris (McLaren) for P4. To make things worse, the Red Bull driver had to pit for new tires dropping him all the way to the back of the pack.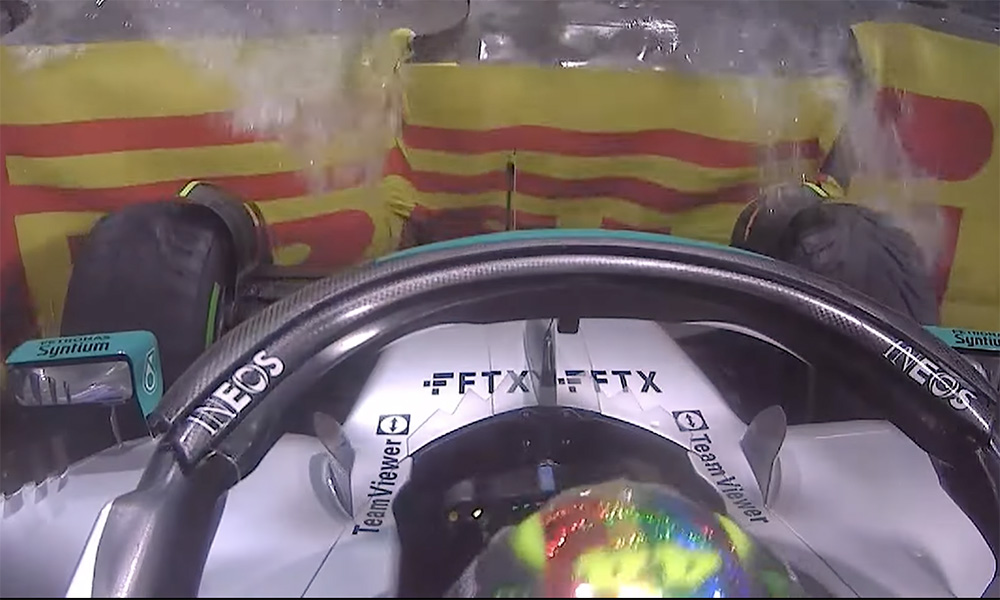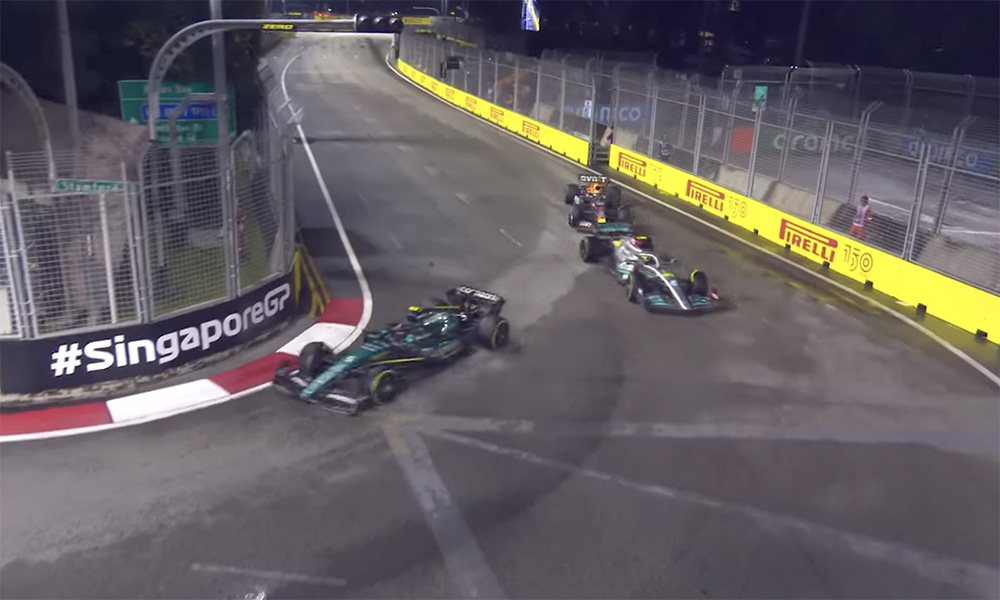 In the end, Sergio Perez was first to cross the finish line with a gap of 7.595 seconds to Charles Leclerc, which preserved the Mexican's fourth victory in his F1 career. Although Max Verstappen made up only one place finishing in P7, the journey getting there was a wild one.
Still, the title isn't far off as the Dutchman can clinch it next week at Honda's home Grand Prix in Suzuka, Japan. Do you think the championship will be decided in the next race?