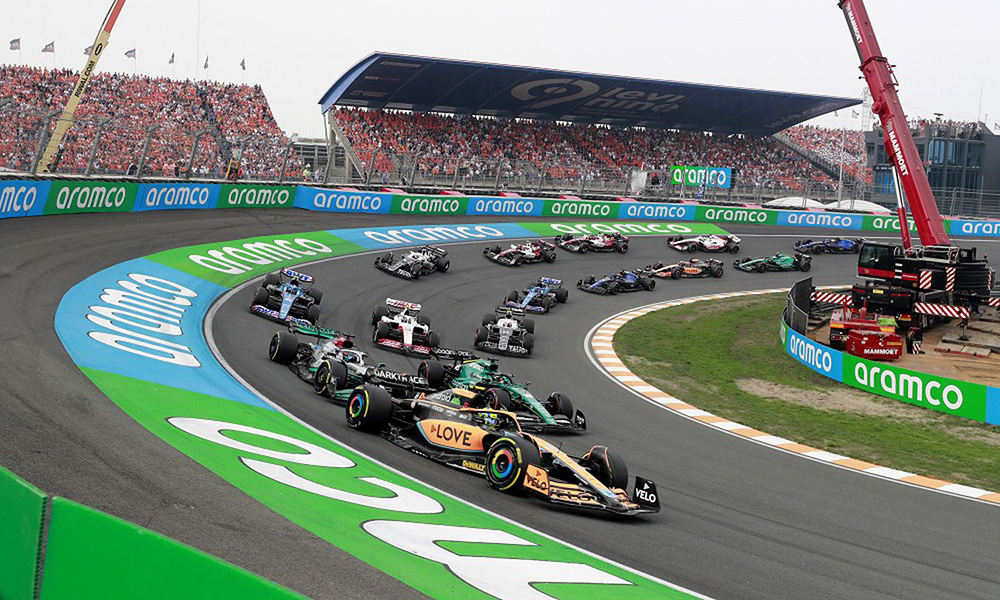 After dominating Spa last weekend, Max Verstappen (Red Bull) went to his home race, the 2022 Dutch Grand Prix, with a 98-point lead over Charles Leclerc (Ferrari). Red Bull was in good form, while Ferrari was struggling with strategy. However, Mercedes showed good pace this weekend with Lewis Hamilton and George Russell qualifying P4 and P6, respectively.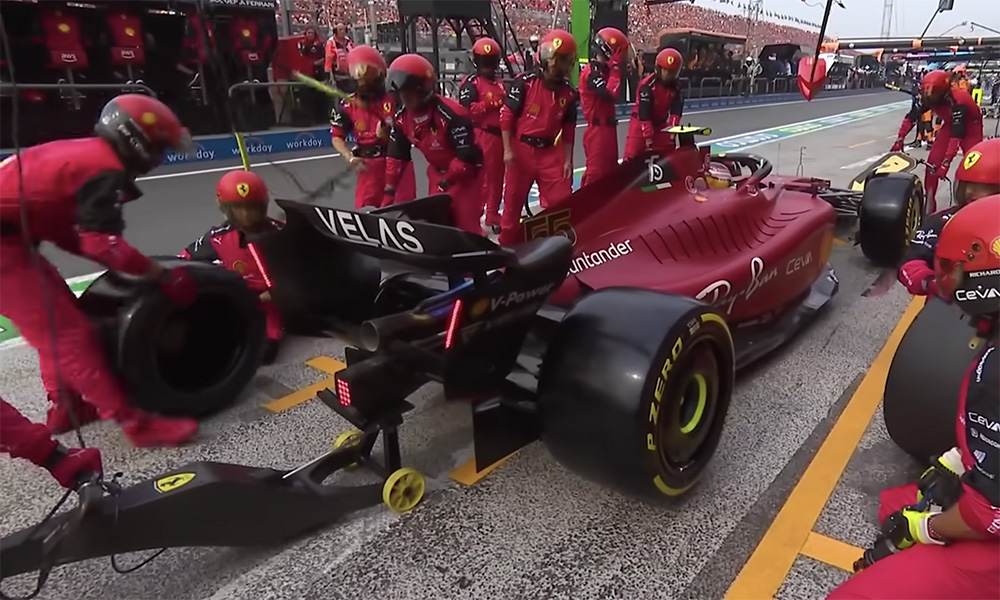 With 72 laps of racing, the lights went out and Hamilton nearly overtook Carlos Sainz (Ferrari) for third going into the first corner. However, the Spaniard managed to keep his place as Verstappen had a clean getaway in the lead from Leclerc, who was second.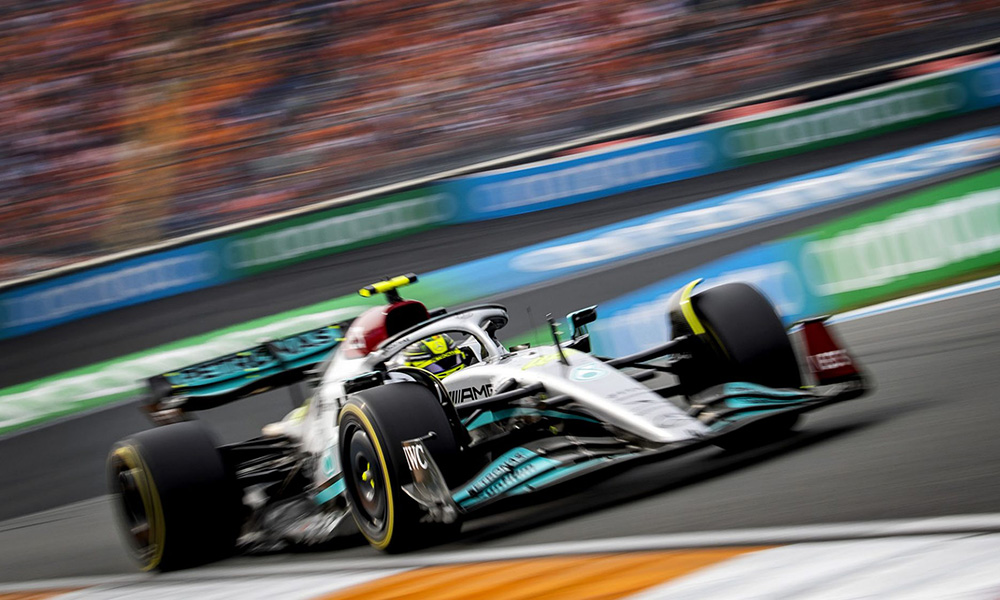 It didn't take long for Ferrari to screw things up. On Lap 15, Sainz had a slow stop of 12.7 seconds, which ruined the rest of his race. Taking advantage of that, Hamilton passed Sergio Perez (Red Bull) for third on Lap 37 hoping to challenge for the race win.
Whereas most drivers started on the soft tires, the seven-time world champion went with the mediums. This meant he could have pulled off a one-stop strategy as he pitted for the hard tires on Lap 29.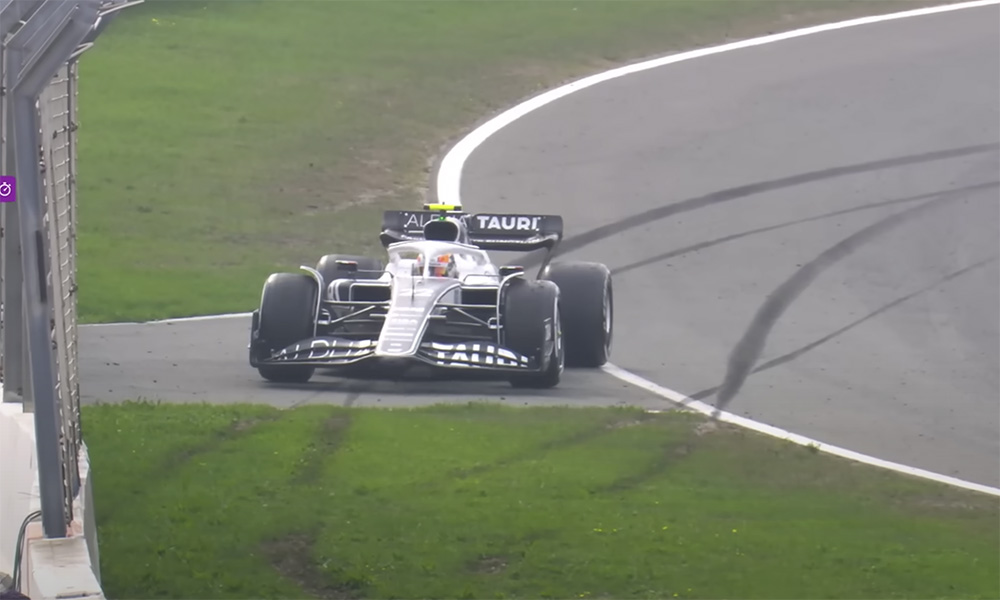 The race seemed pretty straightforward until Yuki Tsunoda (AlphaTauri) pulled over on Lap 44. The team told him that the car was okay, so he continued running only to stop for good on Lap 47.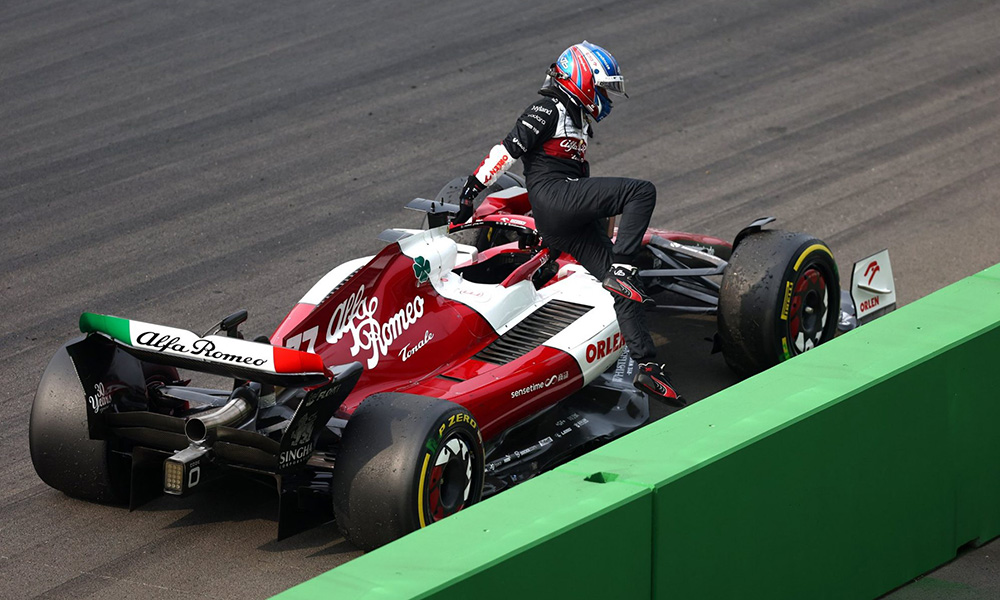 The resulting virtual safety car triggered another round of pit stops with Verstappen and Hamilton pitting for hard tires and medium tires, respectively. The chaos wasn't over yet as Valtteri Bottas (Alfa Romeo) stopped on the main straight on Lap 55–this time bringing out the actual safety car.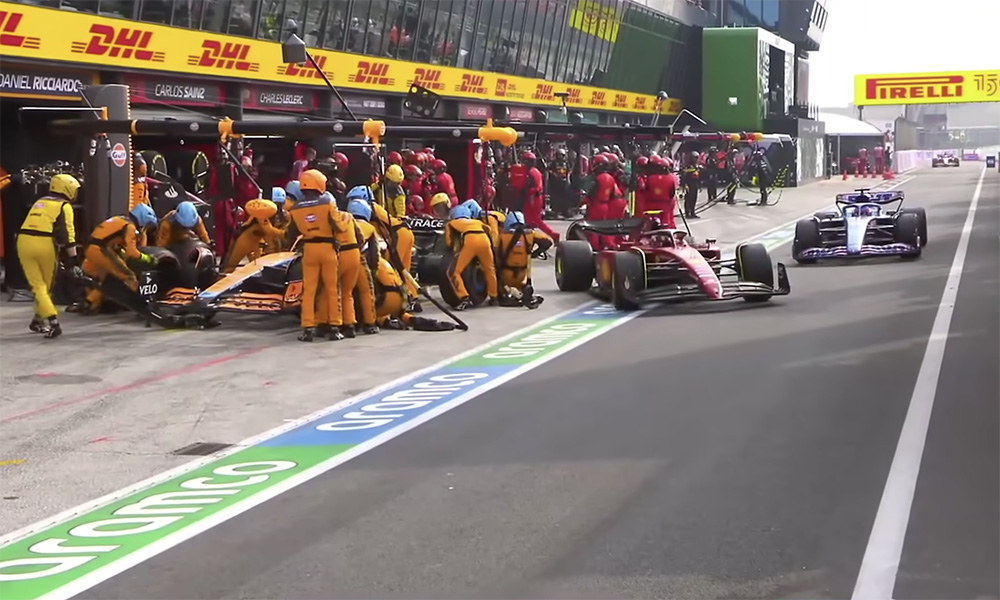 Hamilton stayed out with his used mediums, while Verstappen pitted on Lap 57 for soft tires and went out of the pits behind the former. Russell also pitted for soft tires leaving his teammate vulnerable against the Red Bull driver.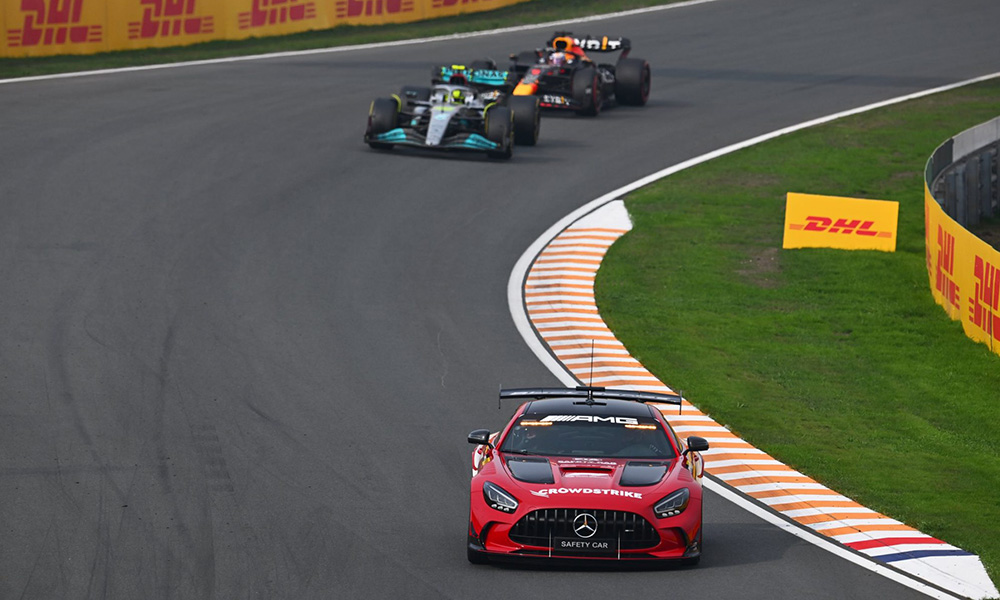 The race resumed on Lap 60. And even without the help of the Drag Reduction System, Verstappen easily took the lead on the main straight. Not only did Hamilton lose his chance at victory, but he was also denied a podium finish as Russell and Leclerc overtook him.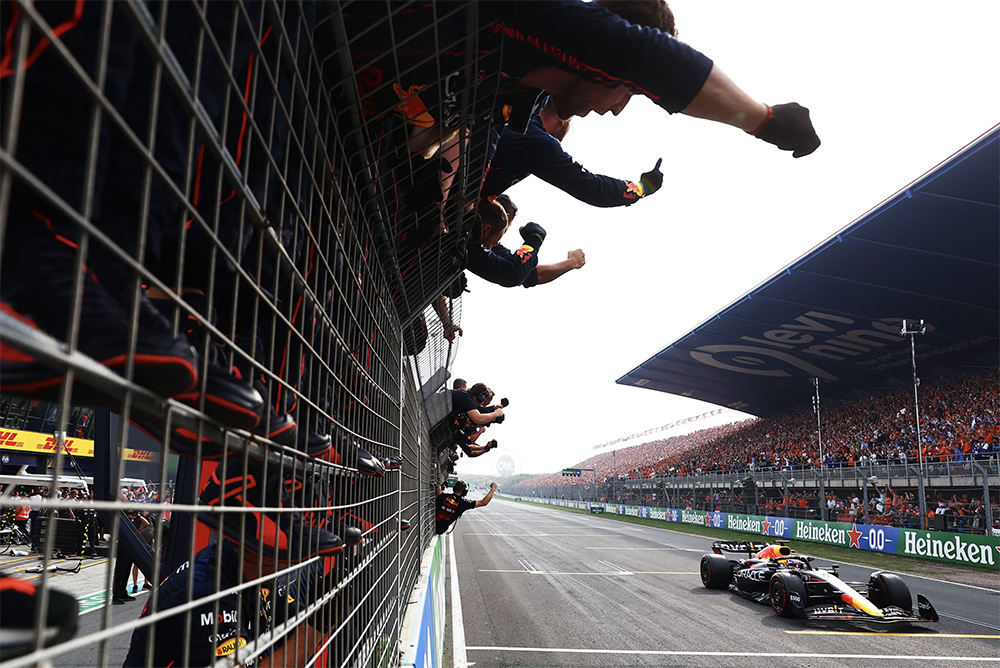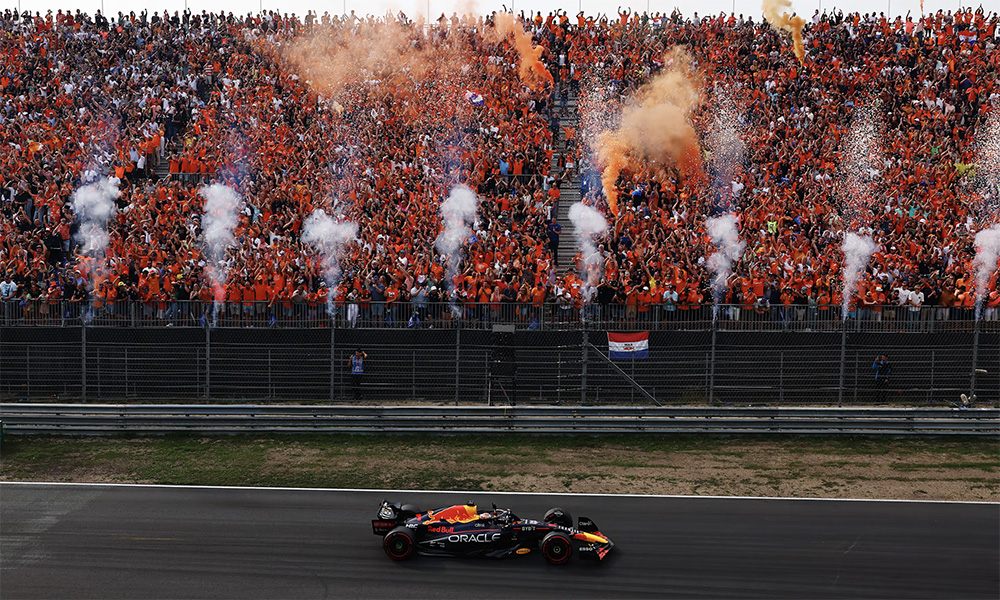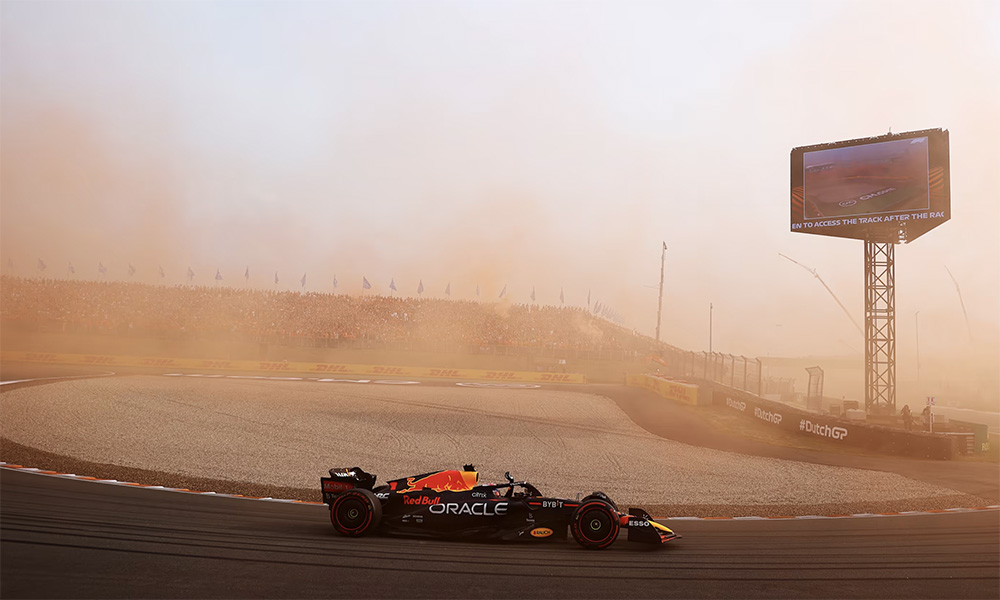 In the end, Verstappen won his home race, but not without a challenge from his championship rival last year. The Dutchman now leads the standings by 109 points ahead of Leclerc and Perez, who are tied in second place.
As for the constructors, Mercedes are catching up to Ferrari with the two teams separated by only 30 points. The next race will be at the Scuderia's home race in Monza next week.