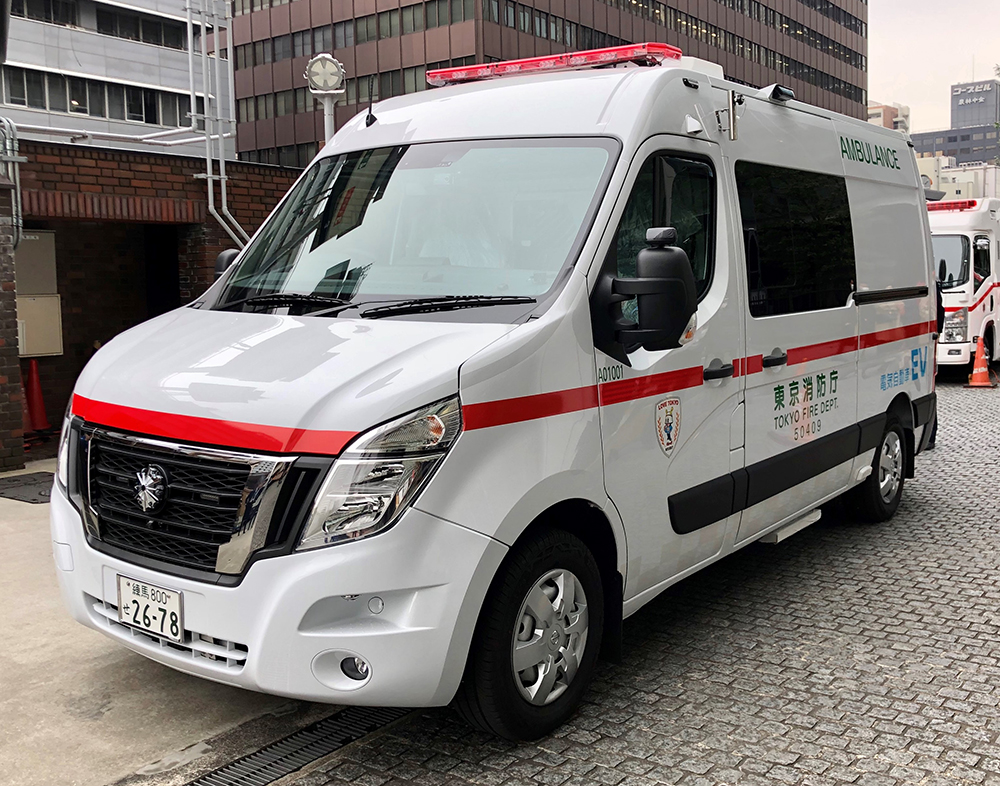 If there is a silver lining to this pandemic, it is that the air we breathe is now cleaner. Indeed, developing greener modes of mobility should also be prioritized in our new normal. Nissan, a leader in vehicle electrification, ups the ante as it reveals the NV400 Zero Emission ambulance in support of the "Zero Emission Tokyo" initiative. It is apparently the first fully electric ambulance in the Tokyo Fire Department fleet.
To create this vehicle, Nissan swapped the NV400's internal-combustion engine with an electric motor. The automaker also removed the fuel tank and replaced it with two lithium-ion battery packs rated at 33kWh. The result is a 55kW, 220Nm electrified ambulance for use in Japan's capital.
Gruau, a European company specializing in making emergency vehicle bodywork, developed the ambulance package. Autoworks Kyoto, a Japanese coachbuilder, used this and modified the NV400's body to convert it into an ambulance. The van is even equipped with an electric stretcher, making it easier for the medical staff to do the job.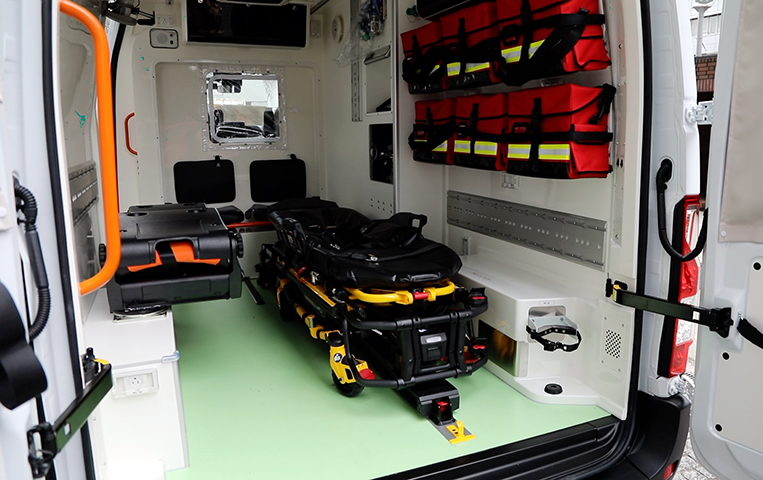 Because it is electric, the ambulance has lower noise and vibration levels. This drastically help reduce negative effects on the patient onboard, as well as the vehicle's sensitive equipment. An additional 8kWh battery is used to operate the various electrical equipment, including the van's air-conditioning system. The van's batteries can also be used as a mobile power source in case of power outages.
The NV400 EV ambulance is clear proof that when government works hand in hand with the private sector, effective solutions emerge. The coronavirus crisis serves as a much-needed restart button to get a lot of things right—mobility included. Hopefully, more and more people and institutions use this great opportunity to introduce greener, sustainable means of moving about.