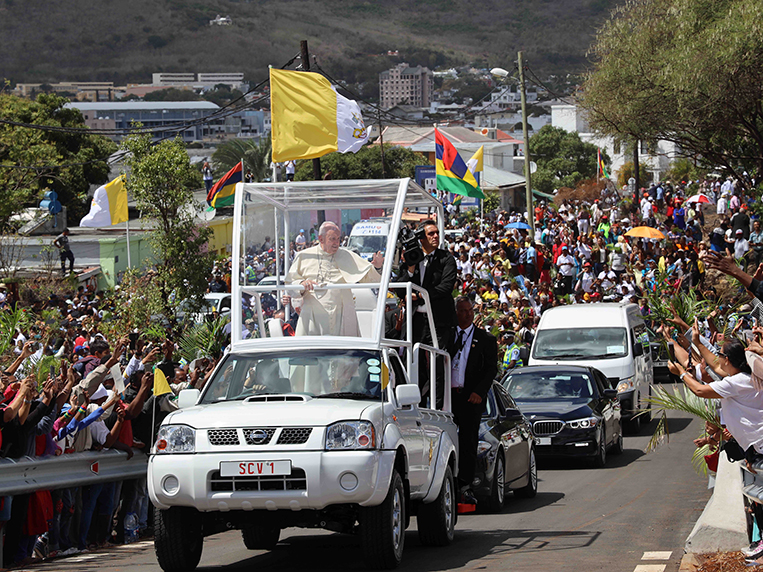 Pope Francis has been known to be a person of humility. And that is why a lot of people—Catholic or otherwise—admire the church leader. This trait extends even to his ride. Remember when he was seen chauffeured in a lowly Ford Focus? Or when he rode an Isuzu D-Max and a Volkswagen Touran for his visit to the Philippines in 2015? And so, his handlers make sure that he always uses no-frills but reliable vehicles for all his official road trips.
For the Pope's recent stop in Mauritius, the Vatican chose a Nissan NP300 pickup as the basis for the latest Popemobile. And that was the same single-cab, first-generation Frontier we used to have here in the Philippines. This is special for the Japanese automaker as this is the first time Nissan was ever given the chance to make a vehicle for the Pontiff. NSC ABC Motors, Nissan's distributor in Mauritius, provided the truck, while renowned coachbuilder ABC Motors modified the pickup according to the Vatican's specifications. To ensure everything was carried out perfectly, the Diocese of Mauritius oversaw the entire Popemobile-building process.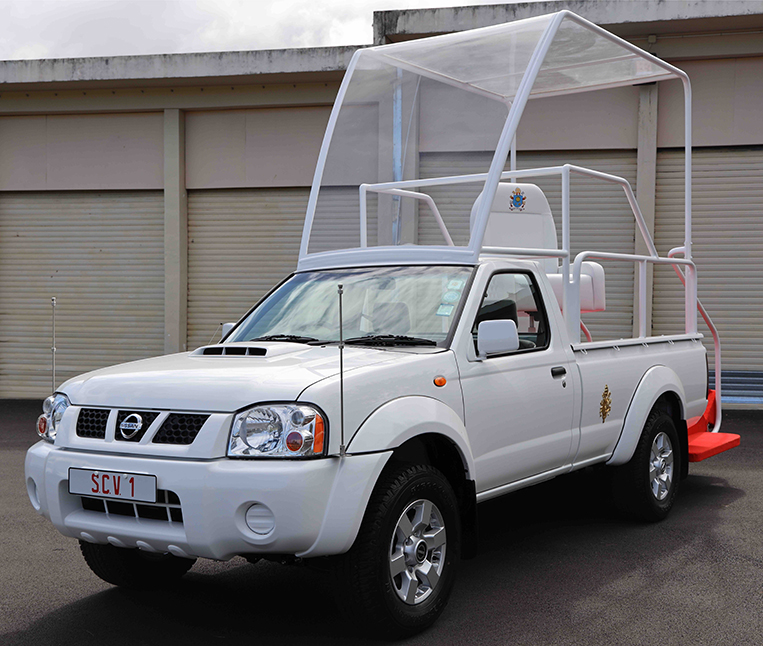 In a press release, Jim Dando, Nissan Group of Africa's sales and operations director, says that the decision to use the NP300 truck was a "fantastic testament to the vehicle's enduring longevity and popularity across all African markets."
The NP300 Popemobile, which sports SCV1 license plates, will be put on permanent display as a memorial to the Pope's historic visit to the island country.