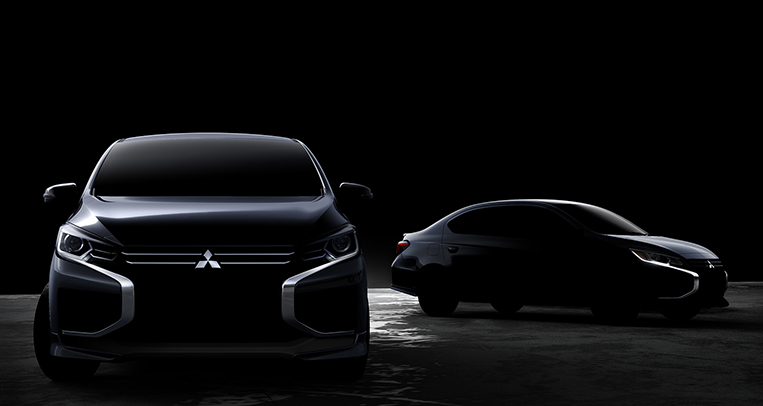 The Mitsubishi Mirage hatchback and its twin Mirage G4 sedan have never been known for their exterior design. In fact, they're among the goofiest-looking vehicles out there, if we're being honest. Apologies to their owners, but these cars won't make you look back after you park them—unless you're just checking if you were able to switch off the hazard lights.
Thankfully, both the Mirage and the Mirage G4 are about to get a lot prettier, thanks to a cosmetic makeover that now sees them wearing the brand's so-called Dynamic Shield face. That's exactly the same countenance theme found on the Xpander, the Montero Sport, the Strada and even the ASX. Which means the Mirage and the Mirage G4 will no longer look like adopted kids living in the same household as their more attractive siblings.
The image you see above is just a teaser photo released by Mitsubishi to create buzz around the two cars' launch in Thailand on November 18. Expect these face-lifted models to arrive at local showrooms next year. When that time comes, Mitsubishi Motors Philippines will then be able to insert the word "gorgeous" into the Mirage and the Mirage G4's marketing literature.