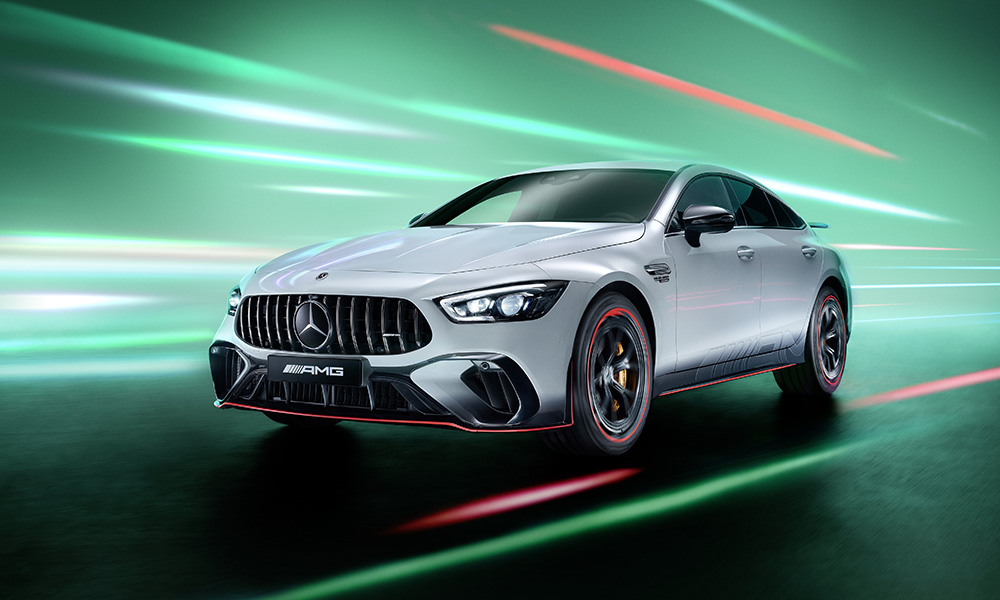 Having dominated much of the V6 turbo-hybrid era of Formula 1, what better manufacturer is there for hybrid vehicles other than Mercedes-AMG? The addition of an electric motor and a high-performance battery to the GT63 S E Performance makes it the Silver Arrow's most powerful production car so far with 843hp and an earth-twisting peak torque of 1,470Nm.
Now, Mercedes-AMG has announced an "F1 Edition" to further emphasize the link between F1 and its hybrid technology for road cars. The special-edition AMG GT 4-Door Coupe ushers in the future of electrified AMG vehicles, as the modular E Performance hybrid powertrain will also be eventually available to the rest of the performance lineup.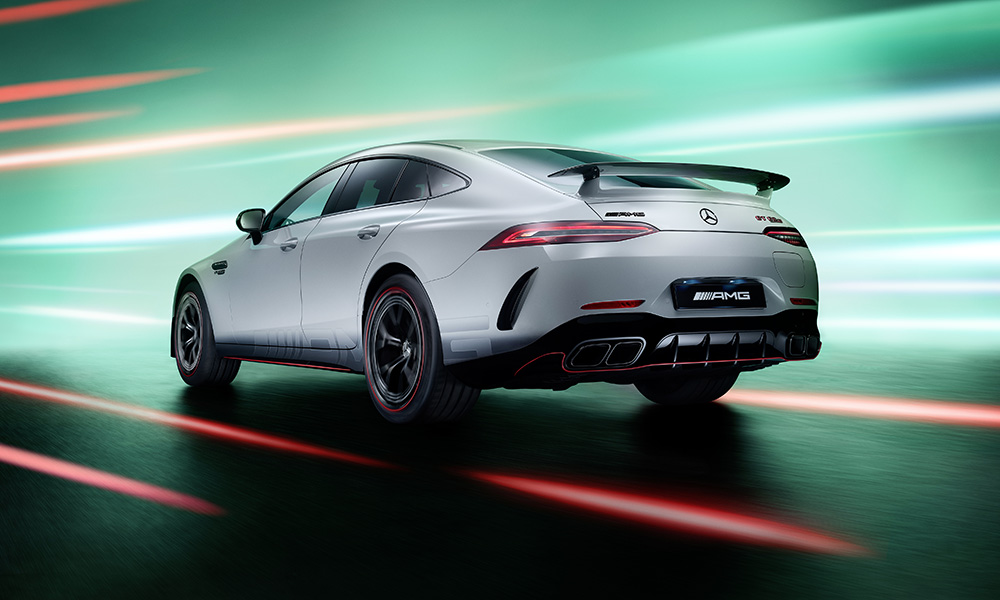 The F1 Edition can be immediately distinguished by its color scheme. The car is finished in Alpine Gray, with red accents found on the lower part of the body while the side skirts feature the AMG logo with a slight gradient. The wheels are similar to those of the 2022 F1 medical car with 21-inch forged wheels painted in a matte-black finish with a red rim flange.
The car also comes with the AMG Aerodynamics package to improve its performance at high speeds, while the Night Package and Night Package II finish exterior features (such as the grille, the window trim, the exhaust tips, and the badges) in high-gloss black. Oh, and the fuel filler cap comes in silver chrome, too.
While there are no images of the interior, black-and-red Nappa leather is extensively used, such as with the seats and the steering wheel. To add to the sportiness, there are red seatbelts, carbon fiber trimmings, and AMG door sills and floor mats, with an exclusive Edition badge in the interior.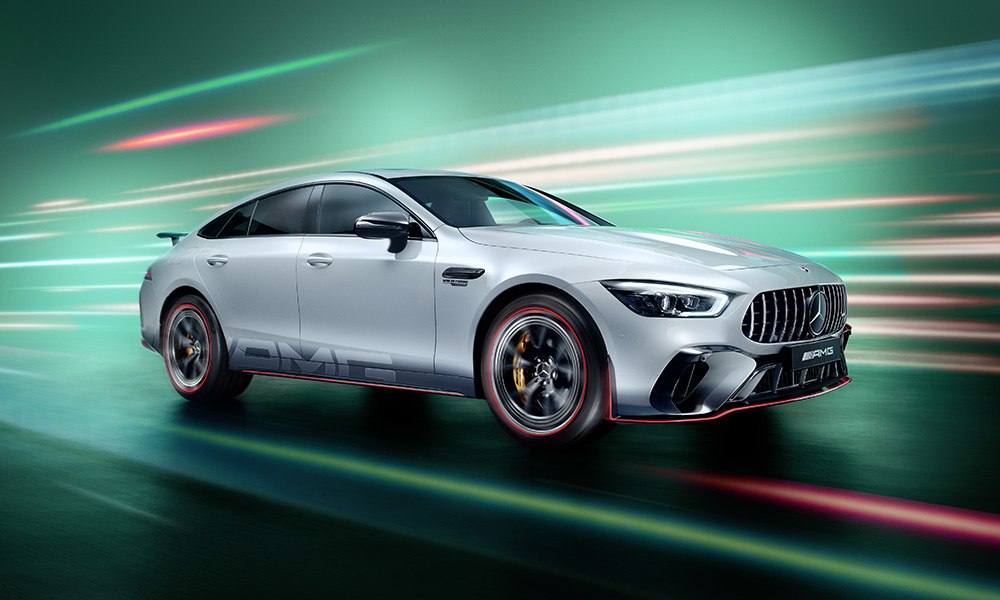 To top it off, each customer will receive a customized indoor car cover with the Formula 1 logo to protect the car. In case you'd like to get one yourself, the F1 Edition can be ordered now for an extra €23,800 (P1,310,000) on top of the base AMG GT63 S E Performance, which starts at €196,897 (P10,800,000).