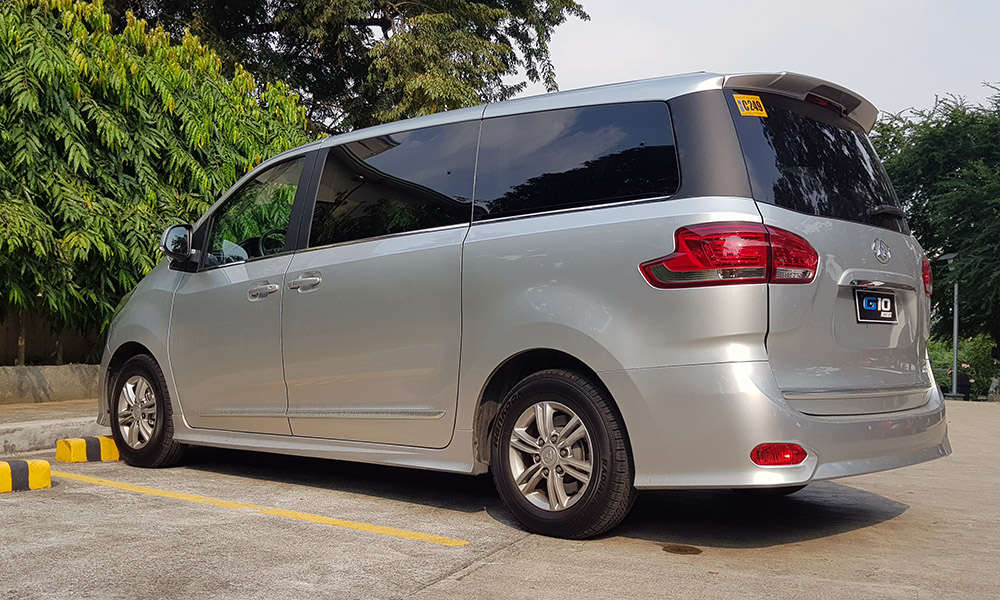 Living with physically challenged loved ones isn't simply about helping them overcome the trials brought about by their disabilities. There is a mental aspect to it, the horrors of which is something that they regularly have to deal with. Take for instance my 82-year old maternal grandfather. With a weakened pelvis, he can no longer walk and do other stuff unassisted—which I feel like he hasn't completely accepted.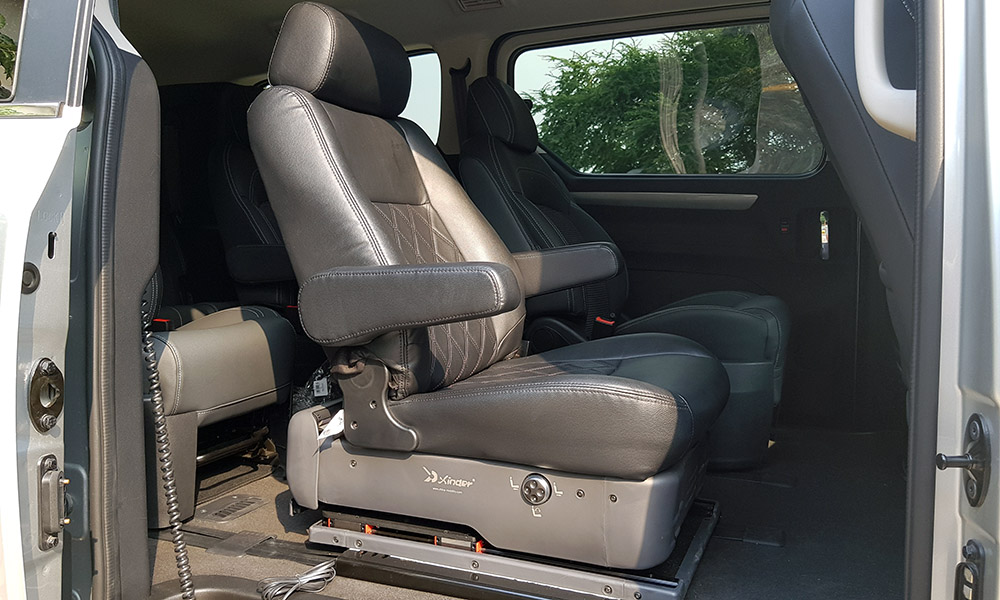 And that brings me to family trips. Tatay, as we fondly call him, would often beg off simply because we would always have to help him out getting on and off our SUV. One thing that he couldn't really come to terms with was the fact that I now have to physically lift him up to get him seated, hence his frequent refusal to go. But when I told Tatay about the fancy new Maxus G10 Assist and its special seat, he looked forward to the short trip to the steakhouse we were going to have lunch in.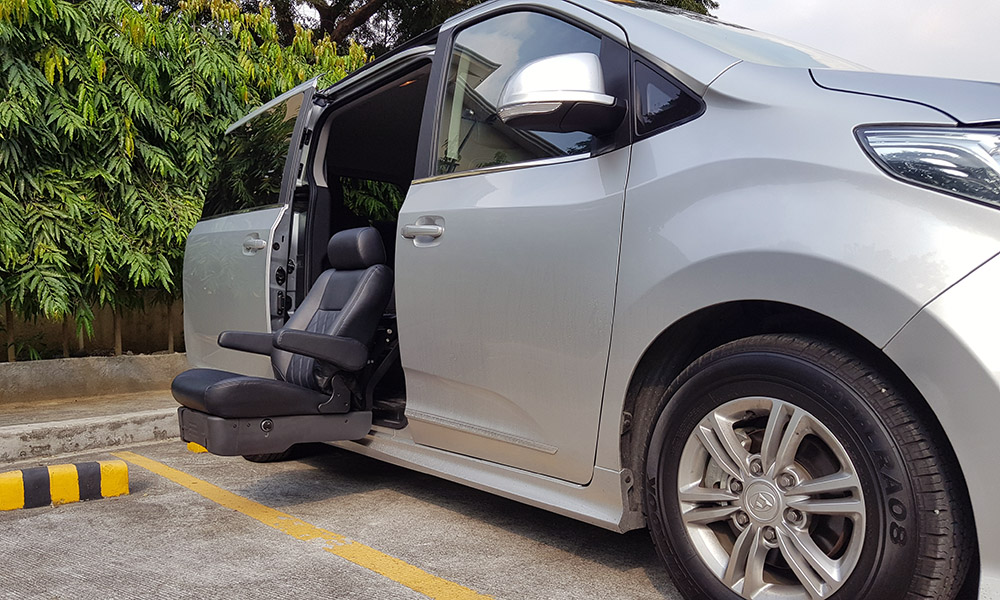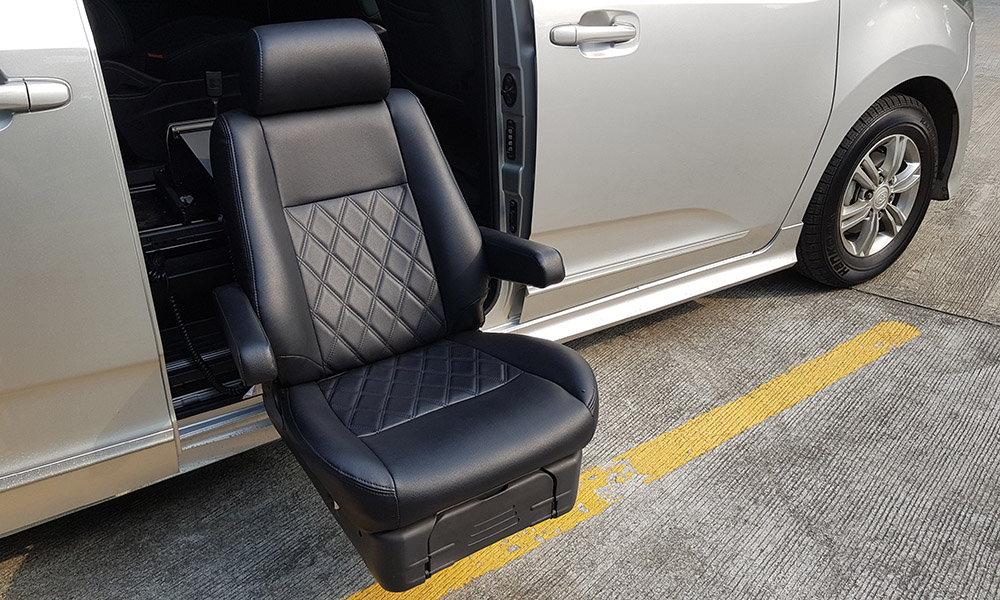 It's hard not to focus on the Maxus G10 Assist's motorized seat since it is basically the reason that this car exists. I like the fact that the design and materials used essentially mimic the rest of the van's interior. Even the mechanism that powers the seat is compact enough that it doesn't rob the legroom of the guy sitting behind. Perhaps my only complaint about it is the fact that this this test unit's PWD chair rattles when unoccupied.
The speed at which the seat went between the cabin and ground level was just enough to not rattle Tatay's nerves. Of course, using it for the first time gave him some jitters but he eventually got used to it. The seat also goes low enough that he can switch to and from his wheelchair without difficulty. The need for me to get him properly seated was eliminated, and along with the promise of a juicy, medium well ribeye, was reason enough for my grandfather to come with us.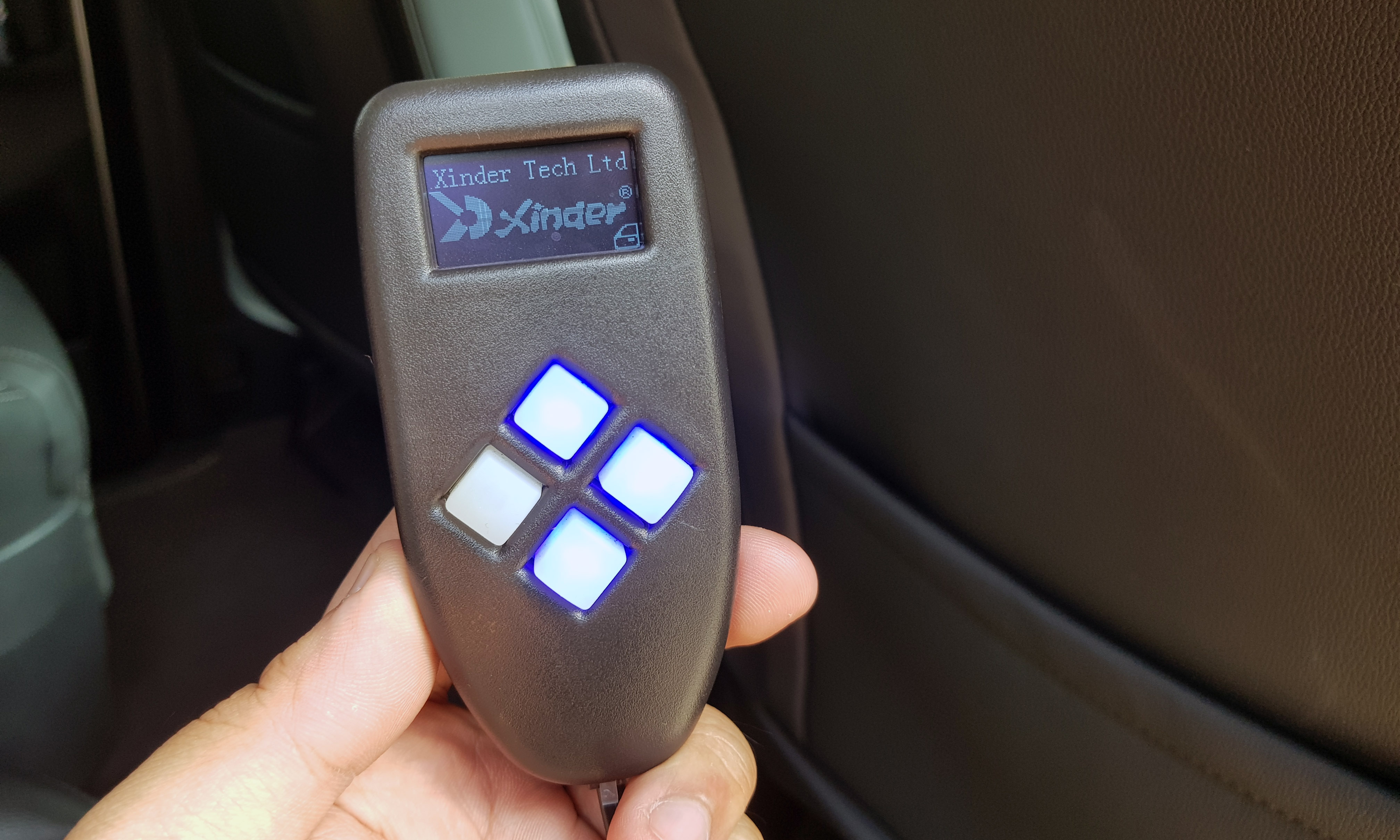 As a van, the Maxus G10 does quite well as a people carrier. The rear suspension makes use of coil springs which makes the vehicle quite comfortable even when unladen. The second- and third-row seats are adjustable so that each passenger has ample legroom. I like the fact that Maxus even includes a 220V household outlet, a feature that I think should be standard equipment in people haulers like this one. The quality of the interior plastics could be better but given the G10's purpose as a commercial vehicle, I'm not complaining.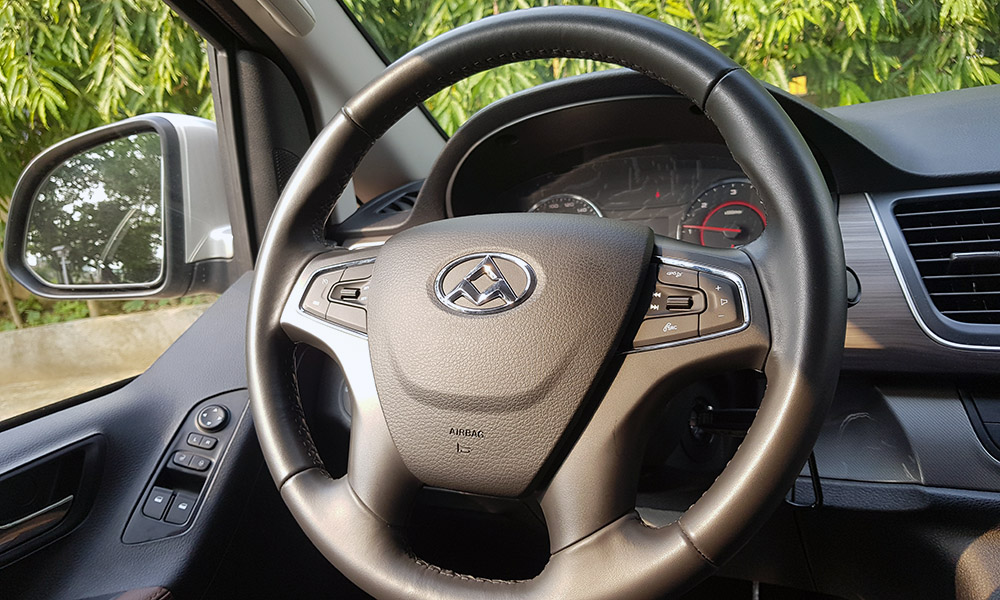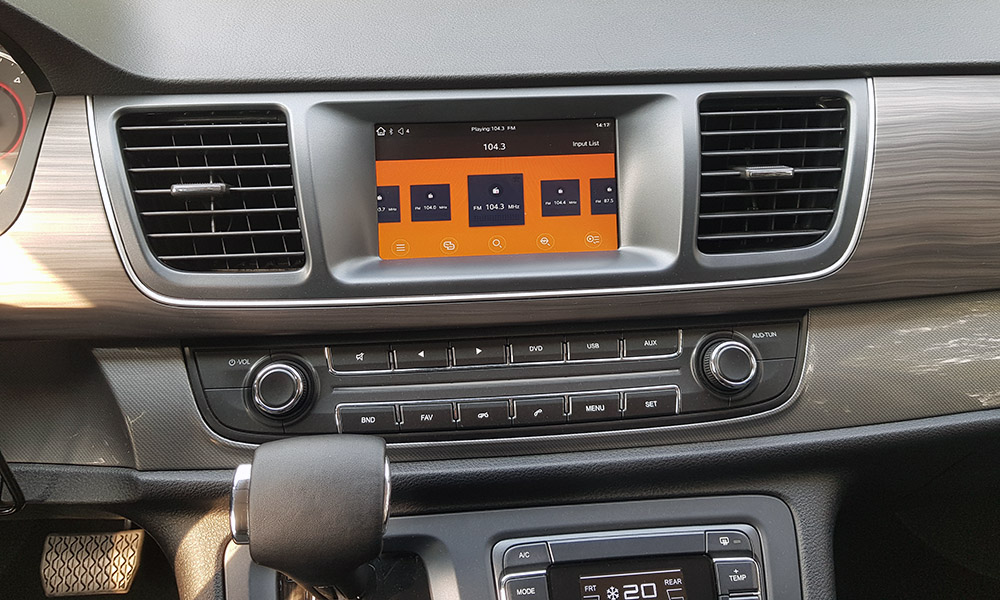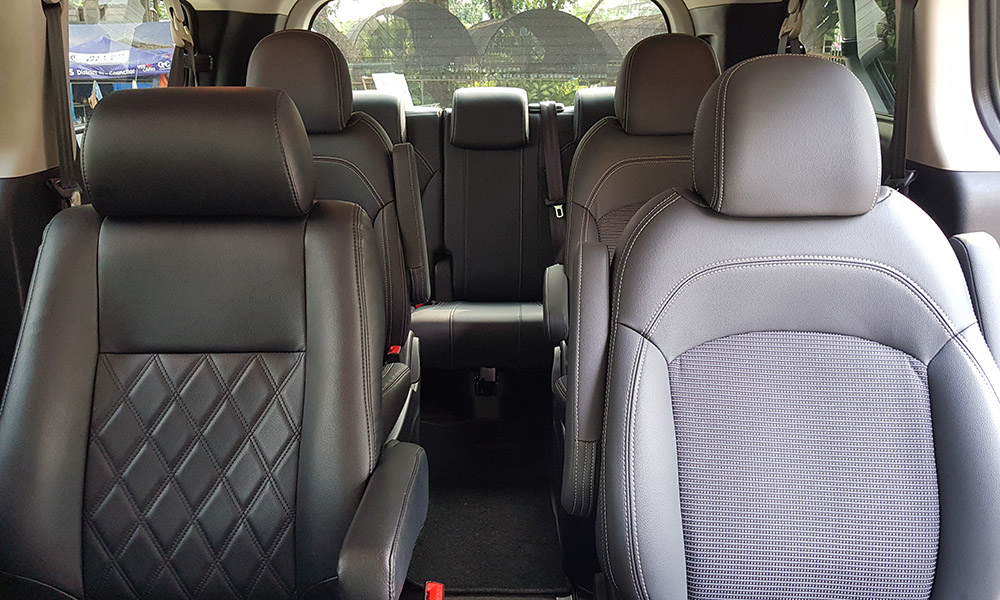 However, one thing that constantly annoyed me was the G10's powertrain. I'm inclined to believe that the 1.9-liter turbocharged diesel engine is a high-tech unit given the power and torque figures of 148hp and 350Nm, respectively. It can maintain triple-digit speeds on the highway, but it's the acceleration from a standstill that leaves me wanting. It's unusually lethargic even for a van, and the six-speed automatic gearbox's tendency to upshift as early as possible doesn't help.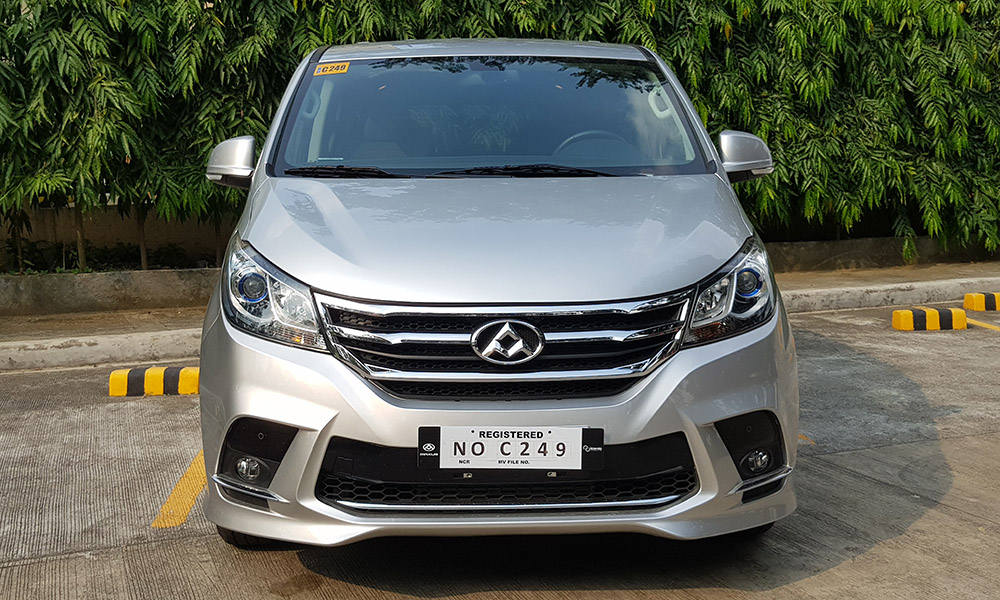 Of course, straight-line performance isn't really the reason why people buy vans; I just have a heavy right foot. With prices starting at P1.79 million, the Maxus G10 is a capable people carrier that offers value-for-money. I saw the merits of the Assist package when Tatay finally rode a vehicle that did all the work his grandkids used to do. The car's PWD seat may have a P399,800 premium over the standard model, but seeing my grandfather's beaming smile is simply priceless.
MAXUS G10 ASSIST
| | |
| --- | --- |
| Engine | 1.9-liter four-cylinder turbo diesel |
| Transmission | 6-speed automatic |
| Power | 148hp @ 4,000rpm |
| Torque | 350Nm @ 1,800-2,600rpm |
| Dimensions | 5,168mm x 1,980mm x 1,928mm |
| Drive layout | RWD |
| Seating | 9 |
| Price | P2,189,800 |
| Upside | The motorized seat trumps everything competing vans offer at the dealership. |
| Downside | Diesel engine and automatic gearbox are quite lazy off the line. |