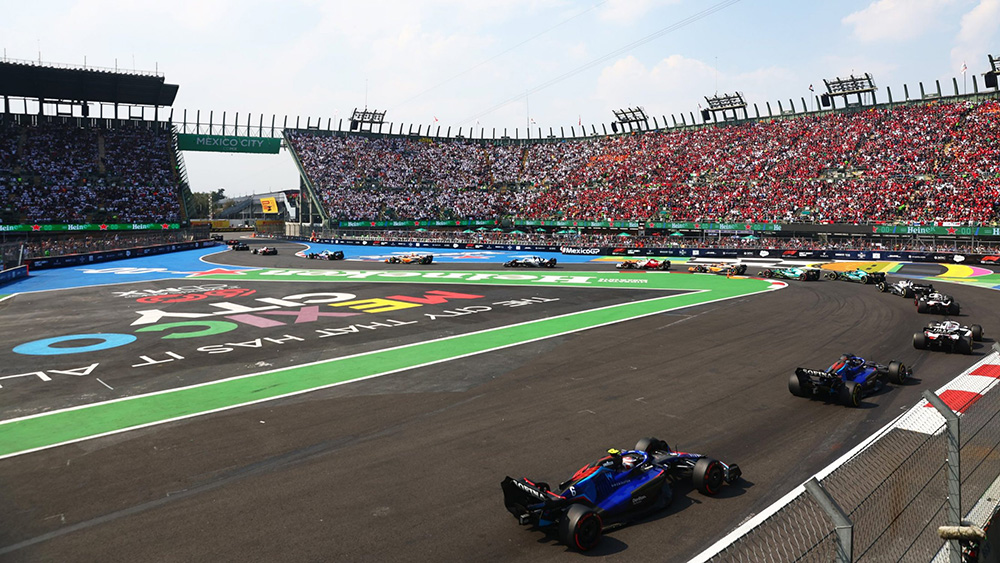 With the drivers' and constructors' titles decided, all eyes were on Sergio Perez (Red Bull) going into his home race, the 2022 Mexican Grand Prix.
However, winning the race wasn't straightforward for the Mexican starting in P4, with his teammate Max Verstappen on pole and the Mercedes duo of George Russell and Lewis Hamilton in P2 and P3, respectively.
Ferrari lacked the pace, with Carlos Sainz and Charles Leclerc in P5 and P7, with Valtteri Bottas (Alfa Romeo) splitting the two in P6.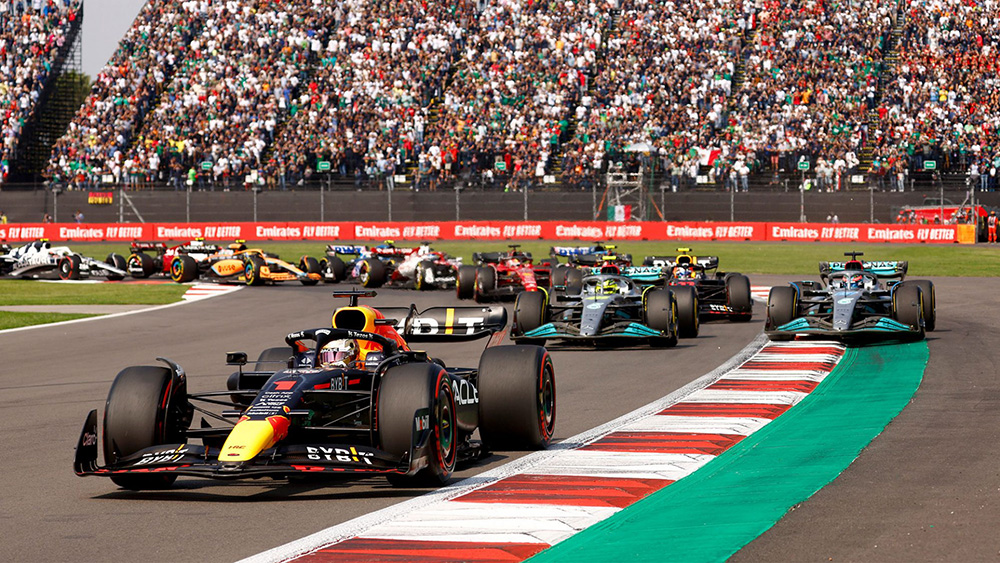 Once the lights went out for 71 laps of racing, Verstappen had a good start allowing him to speed off in the lead, while Russell dropped to P4 after hitting the curb too hard.
Unlike the other front-runners who started with soft tires, the two Mercedes drivers began on the mediums so tire strategy played a role in the battle between Verstappen and Hamilton.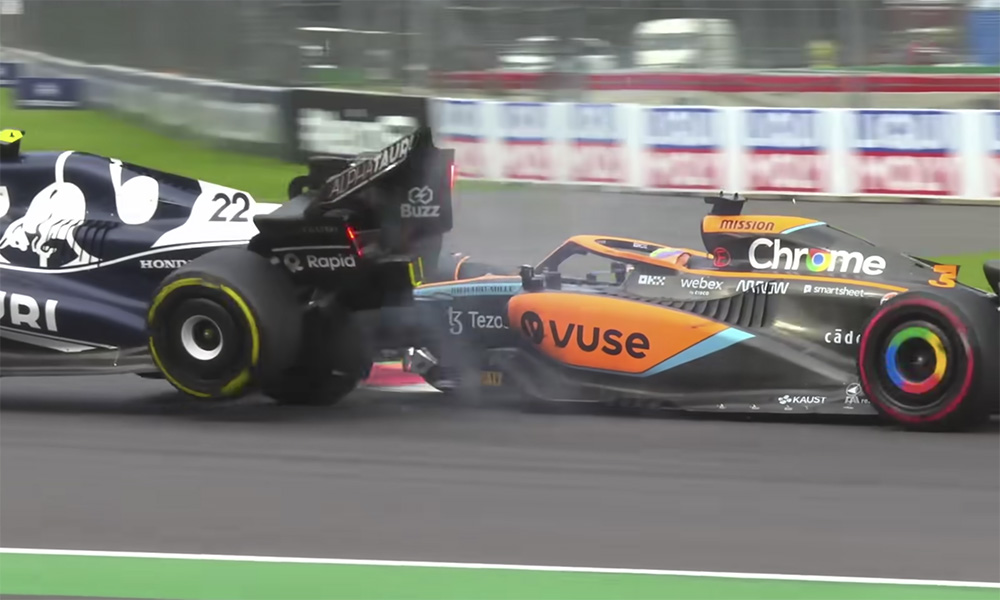 Surprisingly, Perez was first to pit on Lap 23 with Verstappen following on Lap 25, both going for medium tires until the end of the race. On the other hand, Mercedes called in Hamilton and Russell for hard tires on Laps 29 and 34, respectively.
This was a decision both drivers would regret as the hard tires were uncompetitive, and the medium tires of the Red Bulls didn't degrade as quickly as expected.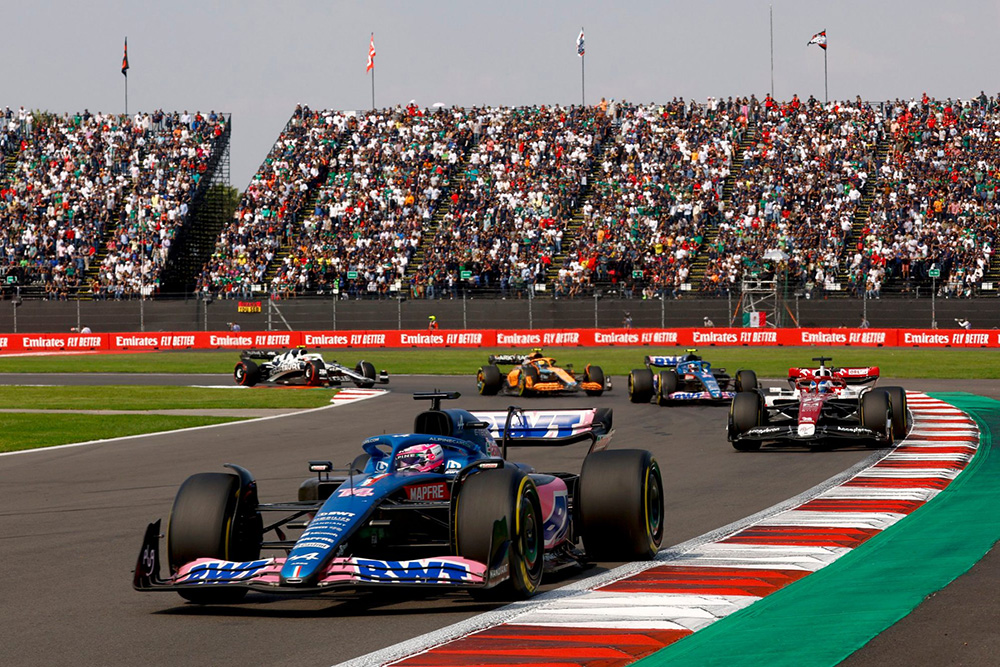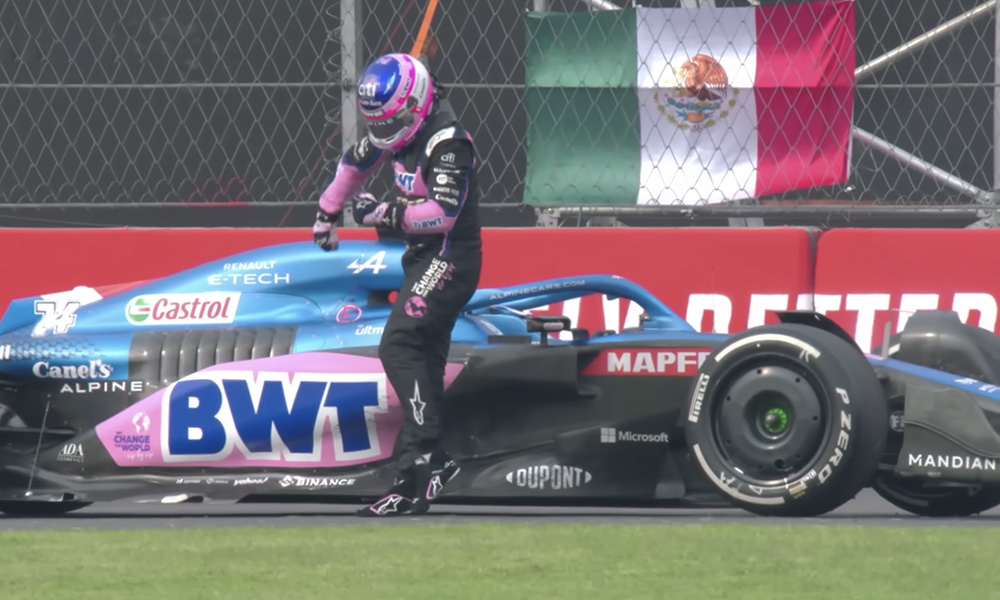 As for the rest of the grid, Sainz started in P5 and finished in that position, while Leclerc managed to gain a place by the end of the race, finishing behind his teammate in P6.
On Lap 51, Daniel Ricciardo (McLaren) made contact with Yuki Tsunoda (AlphaTauri), taking the Japanese driver out of the race.
Although the Australian was hit with a 10-second penalty, he climbed up to P7 and was even able to create enough of a gap to negate his punishment.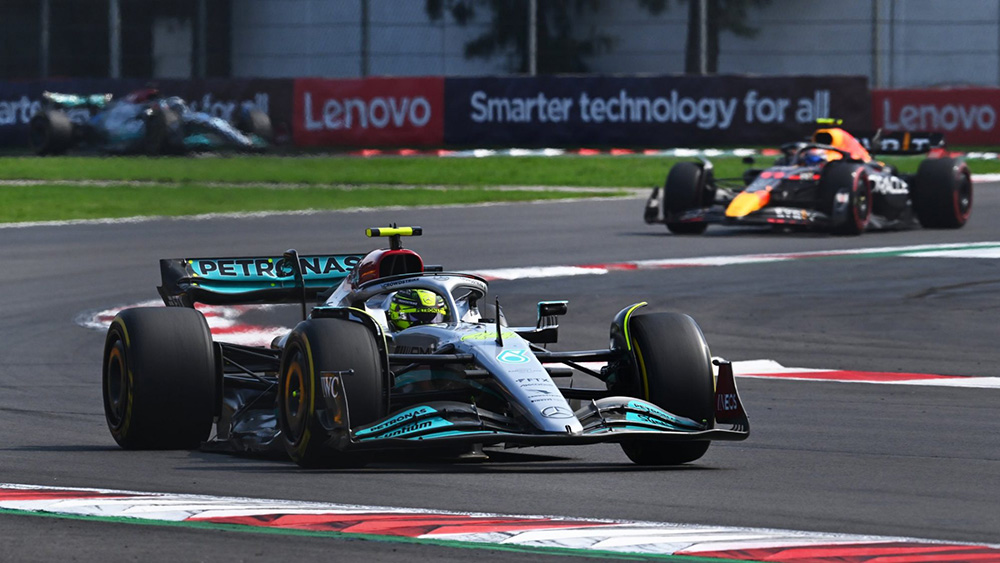 In the end, not only did Max Verstappen win his 14th race this year, but he also broke the record for the most race victories in a season. Even though Sergio Perez landed on the podium once more, fans in Mexico and around the world were hoping he would win.
Looking at the standings, Checo is now second, ahead of Charles Leclerc, while Ferrari and Mercedes are now separated by 40 points in favor of the Scuderia. The midfield battles are even tighter with Alpine (153) versus McLaren (146), Alfa Romeo (53) versus Aston Martin (49), and Haas (36) versus AlphaTauri (35).
The end of the season comes even closer with the penultimate race being the 2022 Brazilian Grand Prix on November 14.