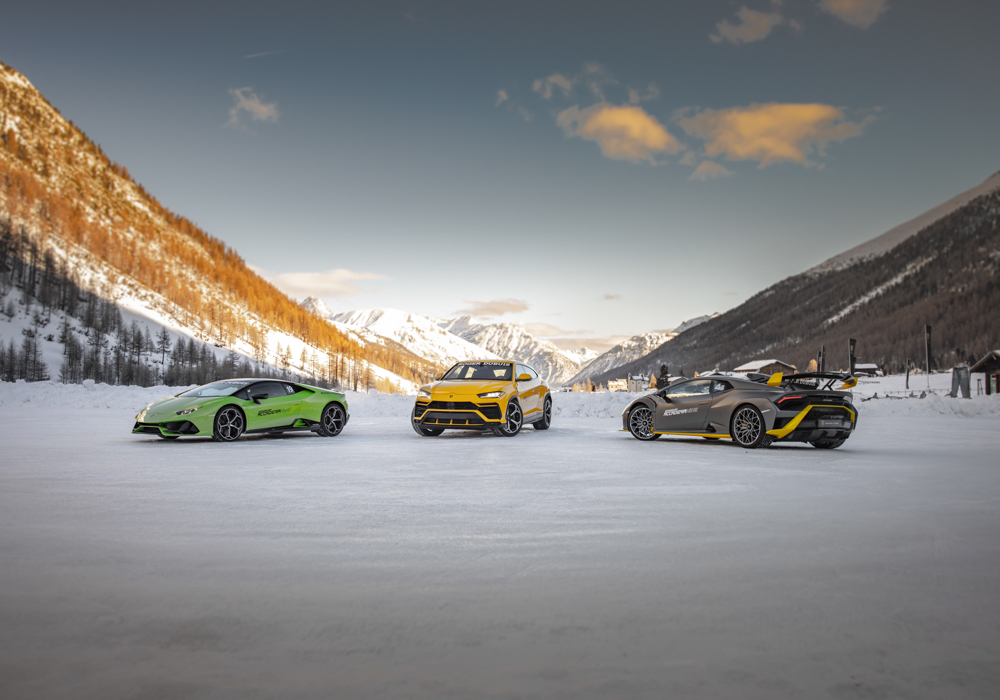 Most people think of Lamborghinis as cars you take out for a stroll on a sunny day when there's not a cloud in the sky or a drop of water around to leave a mark on the precious machine. This thought is not shared by Lamborghini, though.
The Italian carmaker clearly thinks that its supercars are made for all seasons. And to prove this, it put on a winter driving event where plenty of raging bulls are let loose on snow and ice. Called the "Accademia Neve," it takes place in the Italian ski resort of Livigno near the Swiss border, and it gives wealthy speed freaks the opportunity to hone their winter driving skills or simply hoon around to their hearts' content.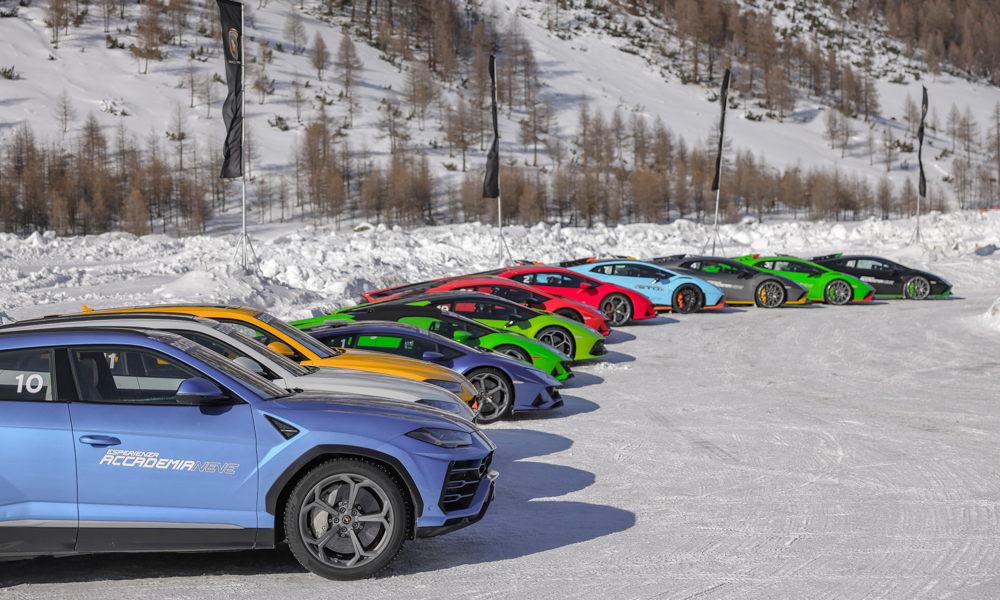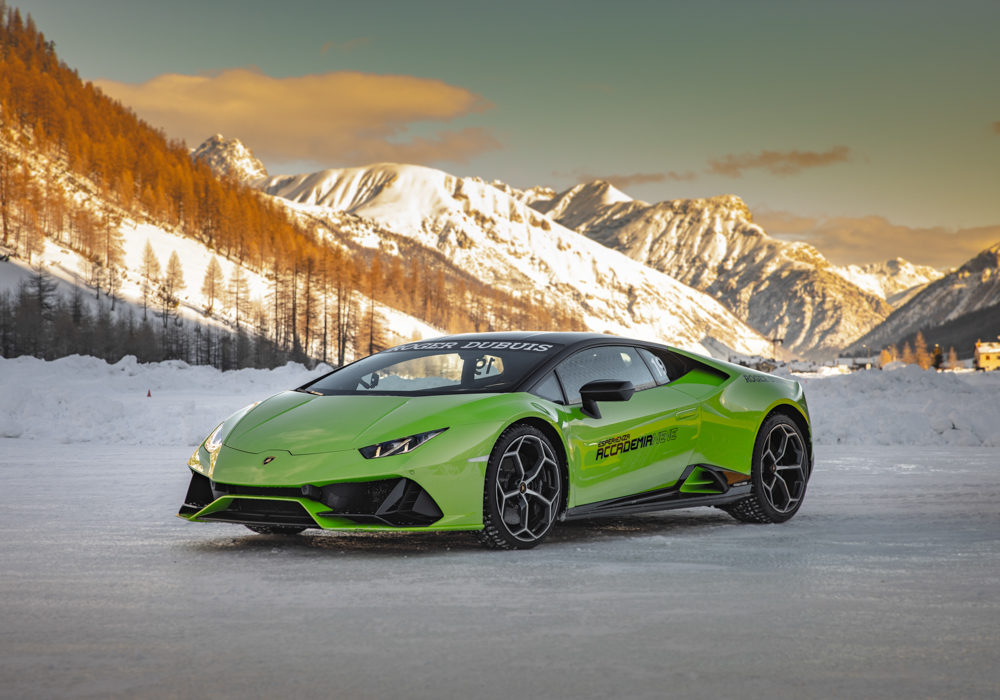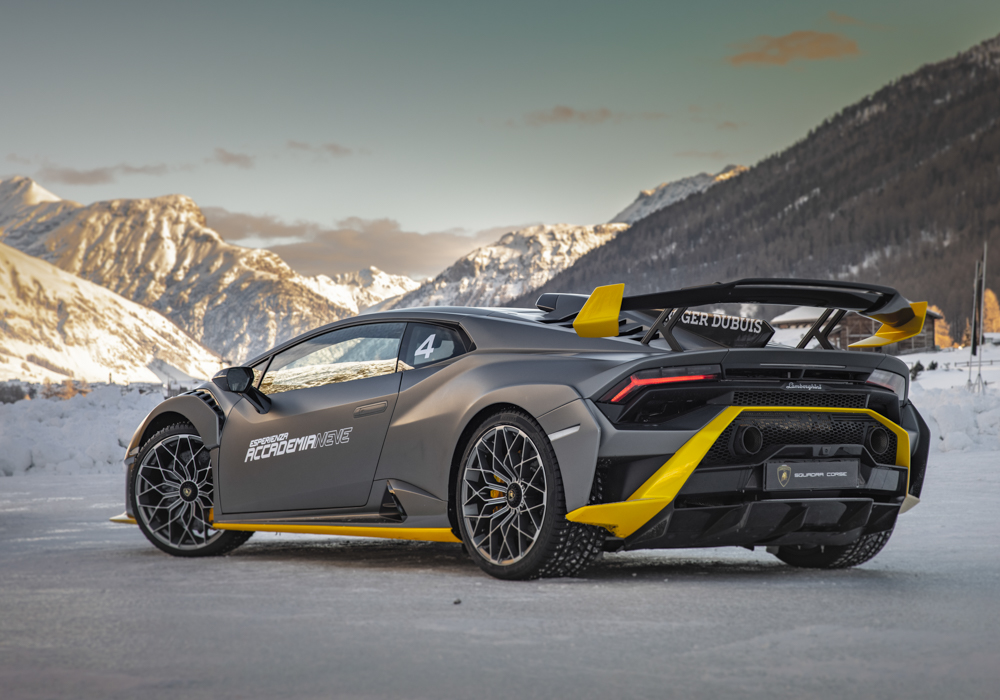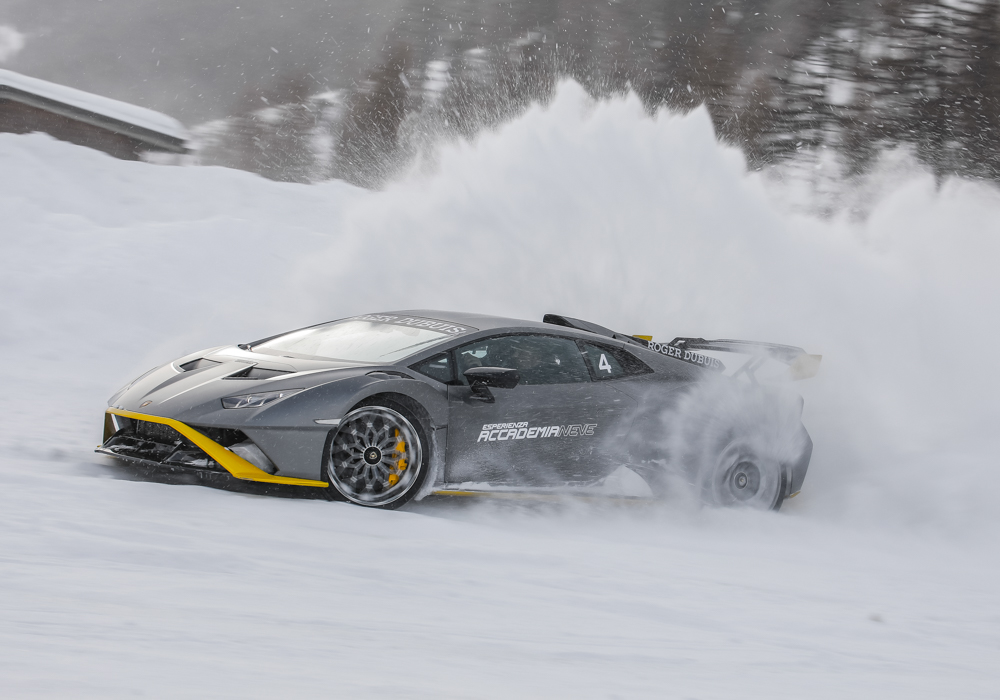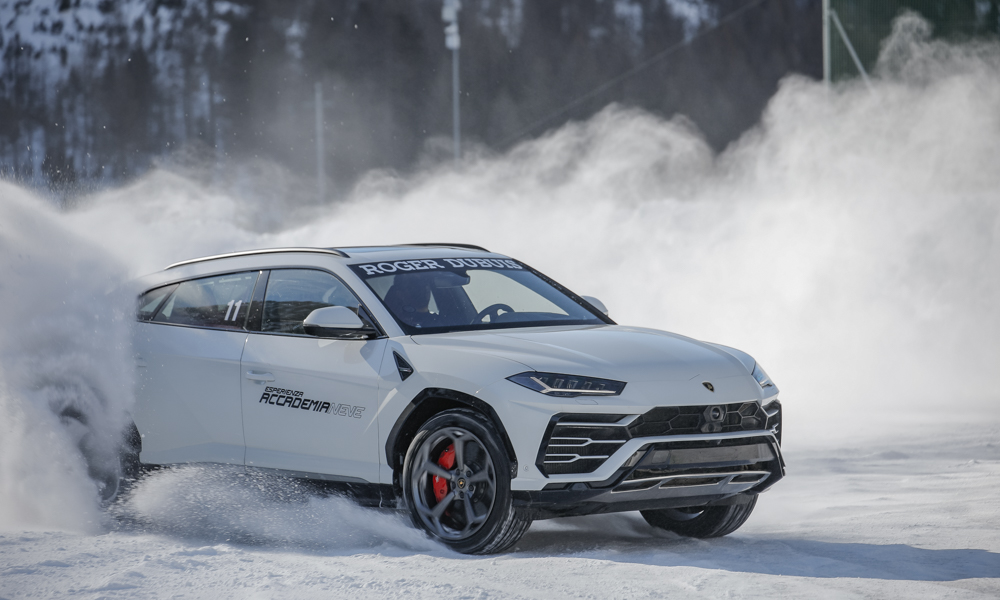 The vehicles taking part in this special ballet-on-ice are the four-wheel-drive and four-wheel-steering Huracán Evo, the rear-wheel drive Huracán STO, and the Urus. Fitted with winter rubbers and supervised by a team of Squadra Corse drivers, these machines are apparently perfect if you find normal winter sports a bit too boring and prefer to get your kicks in the snow while sitting behind a steering wheel in a heated cabin. We have to admit the pictures make it look like fantastic fun, and this was the first time the company held the event again after it was canceled, for obvious reasons, for the last two years.
Putting a bunch of supercars through their paces in this environment might also have real-life uses for the drivers and owners, as it is a better display of what the cars are capable of and shows what it feels like when the limits of traction are reached. That's why the automaker called this a "driving school" and not just a fun day out with your mates—although we're sure it's that as well. In any case, it's actually great to see these cars being used hard and flung sideways through the demanding track. It is a welcome difference from all the posers who use theirs to drive around town in second gear, just to take pictures with them outside a local café.