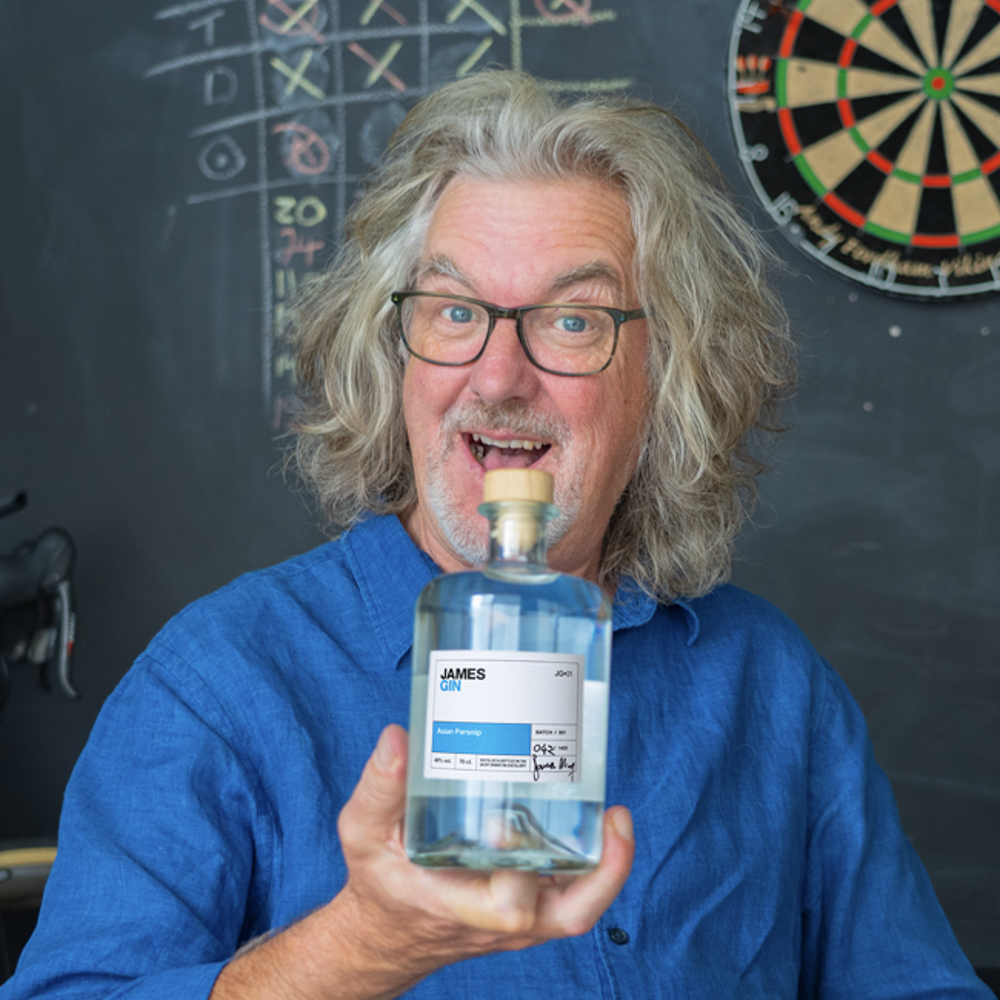 Alcohol consumption isn't uncommon among the three presenters of the motoring shows Top Gear and The Grand Tour. While downing liquor is often part of the script, it can be said that Jeremy Clarkson, Richard Hammond and James May do like having their fair share of booze when they're done with work. In fact, Captain Slow probably enjoys it so much that he has created his own brand of gin.
It's simply called James Gin, with the label looking like one you'd find on a bottle of cough syrup or oral antiseptic. The British TV host's articulateness on television has somehow extended toward the description of James Gin. The sole flavor—Asian Parsnip—has "notes of nutty, sweet parsnip, redolent of the damp soil of the English countryside, and that sparkle of spices that will have thrilled anyone who has traveled in India or Southeast Asia, or had a takeaway."
Sadly, James Gin is limited to UK deliveries. Apparently, there was an initial, limited-edition run of numbered bottles signed by May himself. It looks like those have all been spoken for, but there is another batch being made. It won't have the presenter's autograph, but he says it's better priced at £39 (P2,700) and has the same great taste.
However, we have to remind you that James Gin (or any alcoholic beverage) and driving should never ever mix.