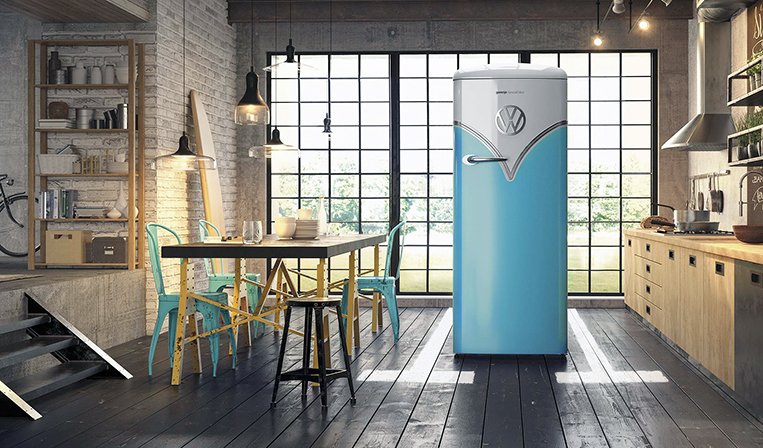 Car nuts are known to be so obsessed with their automotive lifestyle that they tend to snap up any consumer item that sports the badge of their favorite brand. I have pens, shirts, bags, shoes and even belts that are proudly stamped with car logos. But there are some people who just have to take it to the next level by acquiring far more expensive stuff to help them flaunt their motoring allegiance.
If you're like the latter and you love Volkswagen—or if you simply adore retro styling—here's something for you: the Gorenje Retro Special Edition refrigerator inspired by the iconic Volkswagen Type 2 van (also known as the Kombi, the Transporter or the Microbus).
The Gorenje Group, according to the official website, is "one of the leading European manufacturers of household appliances, with a history reaching back as far as 67 years."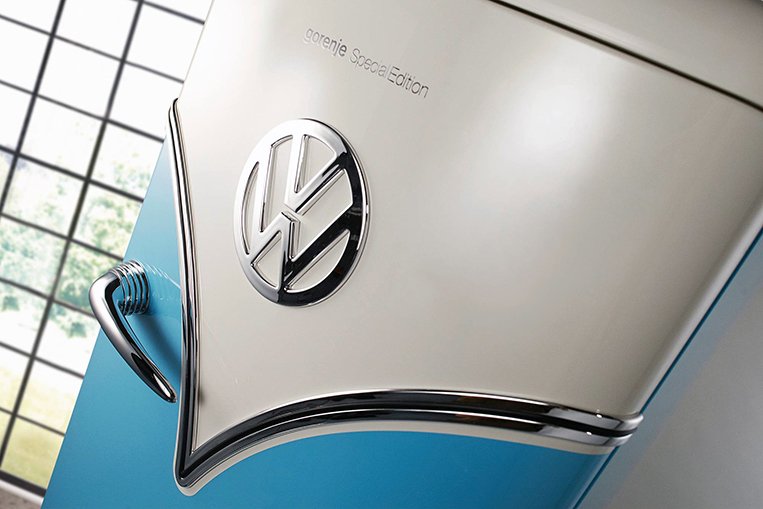 Available in two colors (baby blue and burgundy), this fridge measures 60cm wide, 154cm tall and 67cm deep, with a gross capacity of 260 liters and a gross weight of 61kg. Gorenje boasts that this product has the "highest achievable energy efficiency rating of A+++." The freezer compartment offers 25 liters of space, good enough if you're hosting an intimate party at your pad.
Gorenje's PR writers insist that this object is "not just for passionate drivers," and that "it will add an instant touch of individual style, freedom and adventure to any kitchen, while keeping food fresh and full of vital nutrients." I hope Gorenje fires the person who approved this BS. If I were to spend what must be serious coin to park this cooling device in my place, vital nutrients would be the last thing on my mind.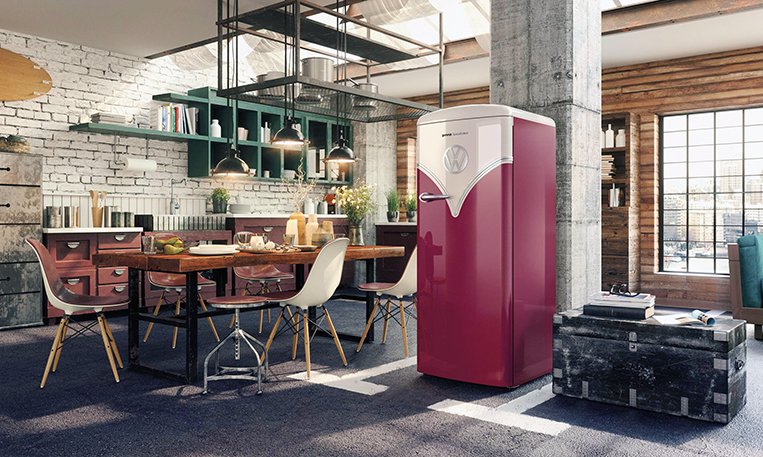 So yeah, I went and looked online for the price of this extremely desirable fridge. Apparently, this goes for £1,150. Or nearly P80,000. This had better come equipped with a seatbelt and the ability to give me a ride to work. Otherwise, I'd keep the money and put it in a time deposit that could help me buy a Golf GTI one day. If I even have money to keep, that is.
UPDATE: So a year and a half later, we saw one in the metal at Rustan's Department Store in Shangri-La Mall. The price in our market? A whopping P250,000. That's cold.
Watch and feel sorry for your drab kitchen