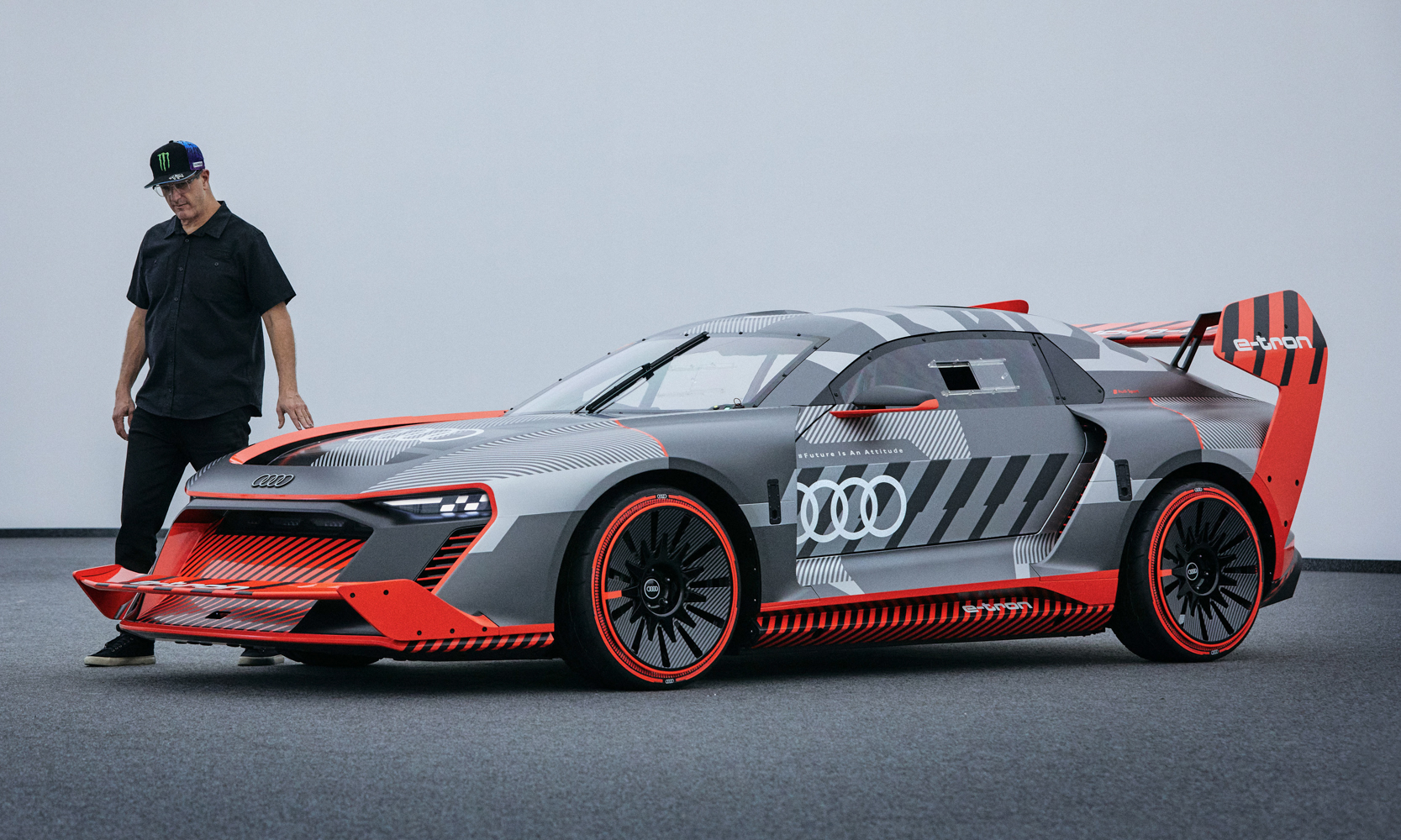 Ken Block may be driving for Subaru once again, but that doesn't mean he will be tied down to just one manufacturer. He recently announced his partnership with Audi, with the automaker saying that it will tap the rally driver's help to develop electric vehicles.
This partnership has already produced one car, the Audi S1 e-Tron Quattro Hoonitron.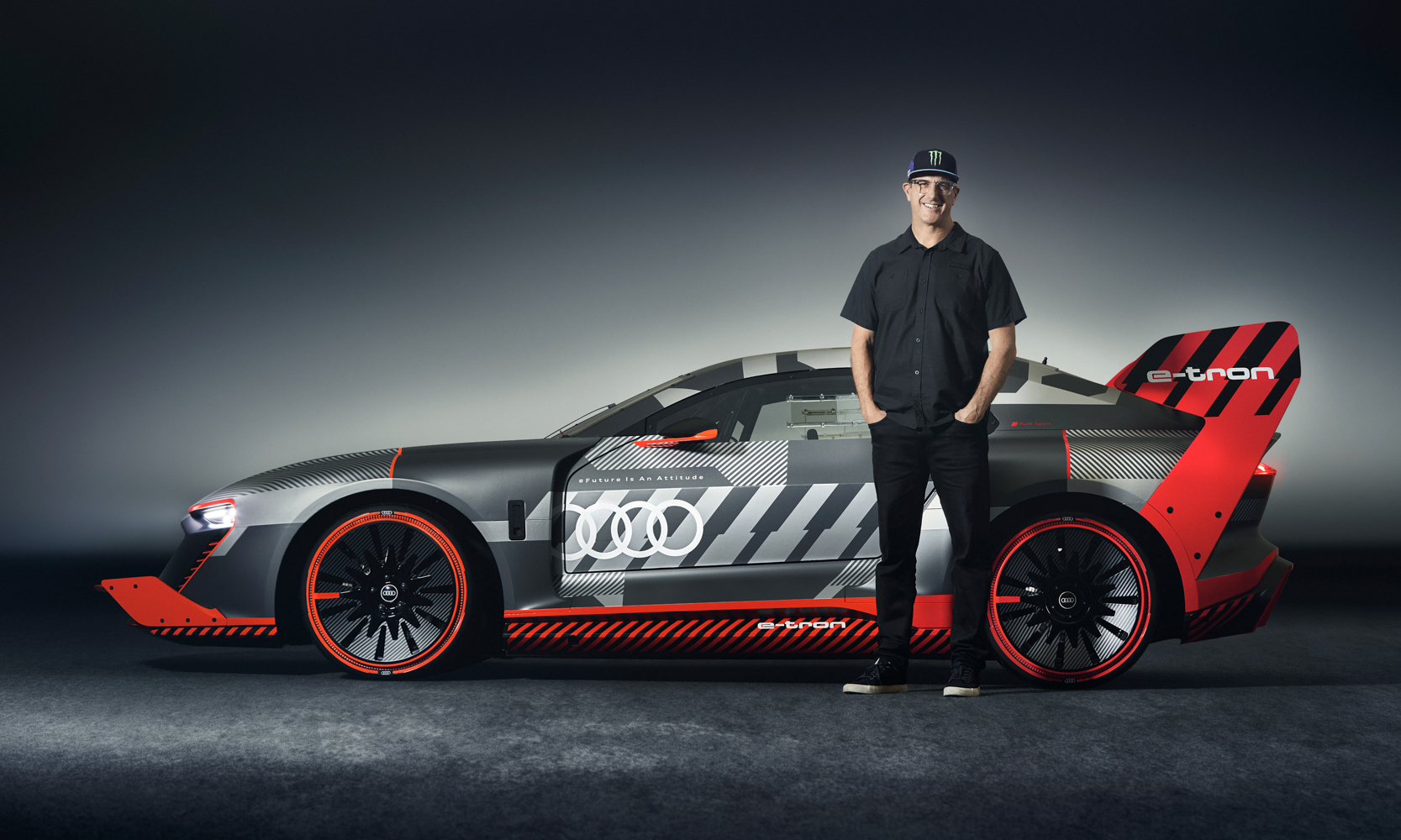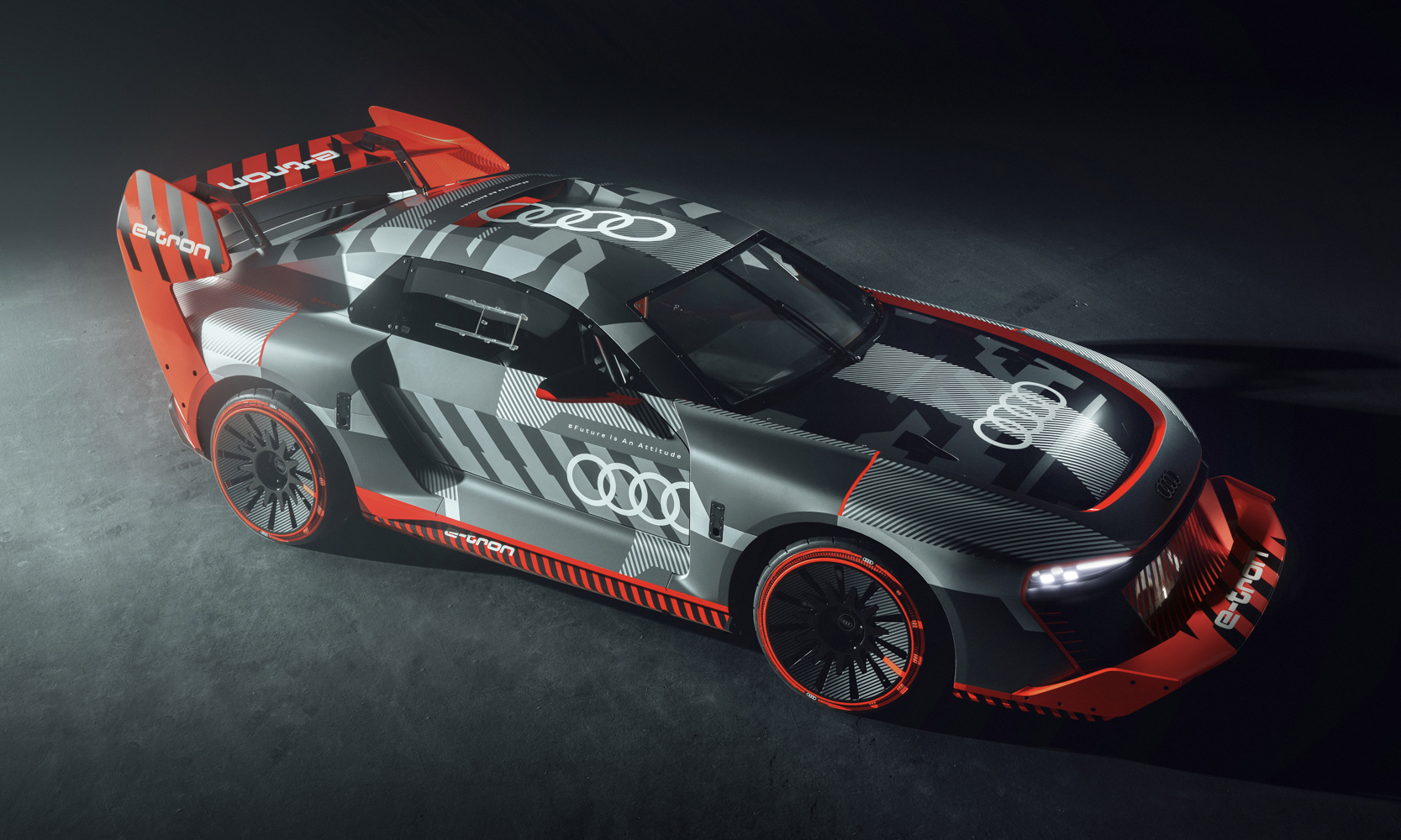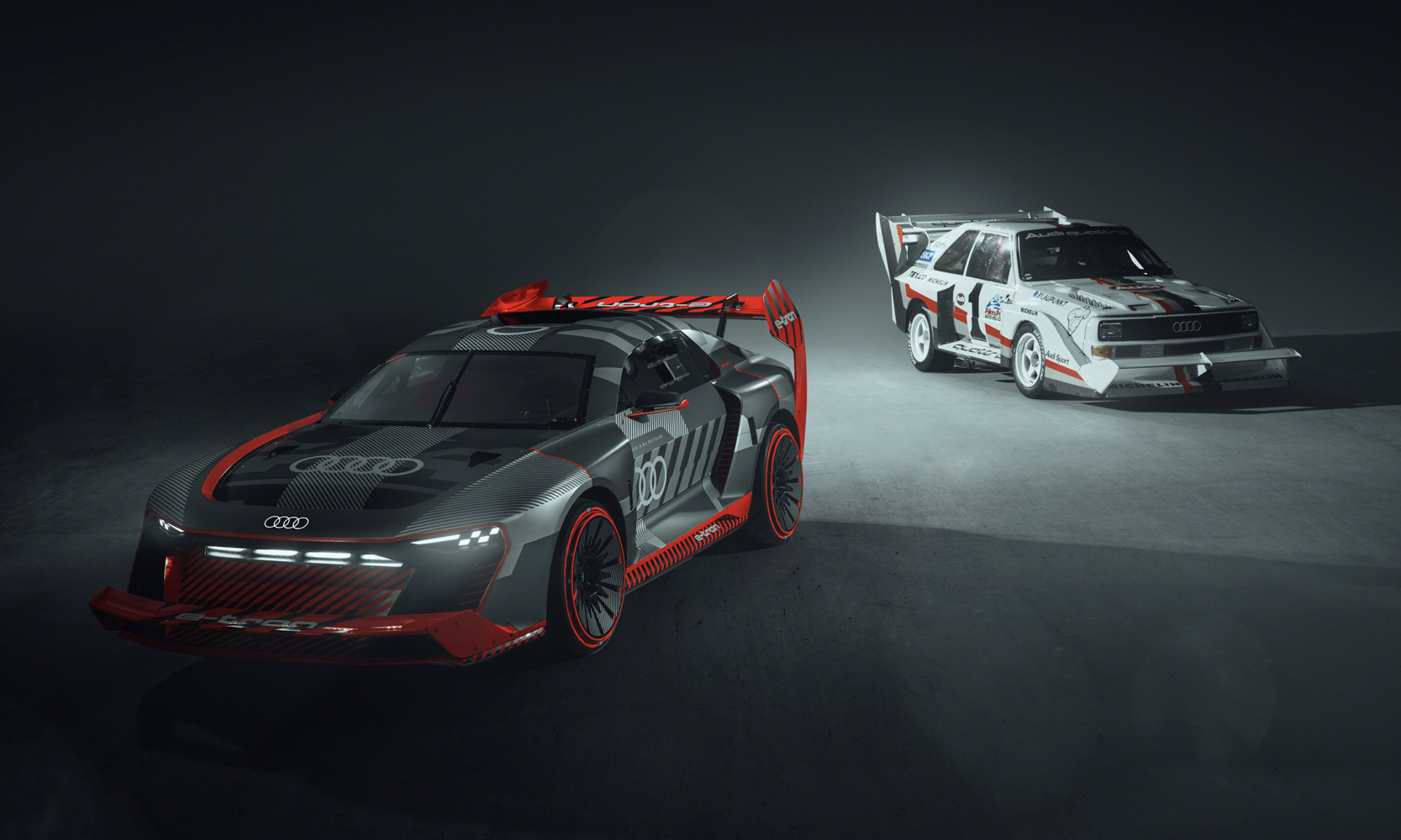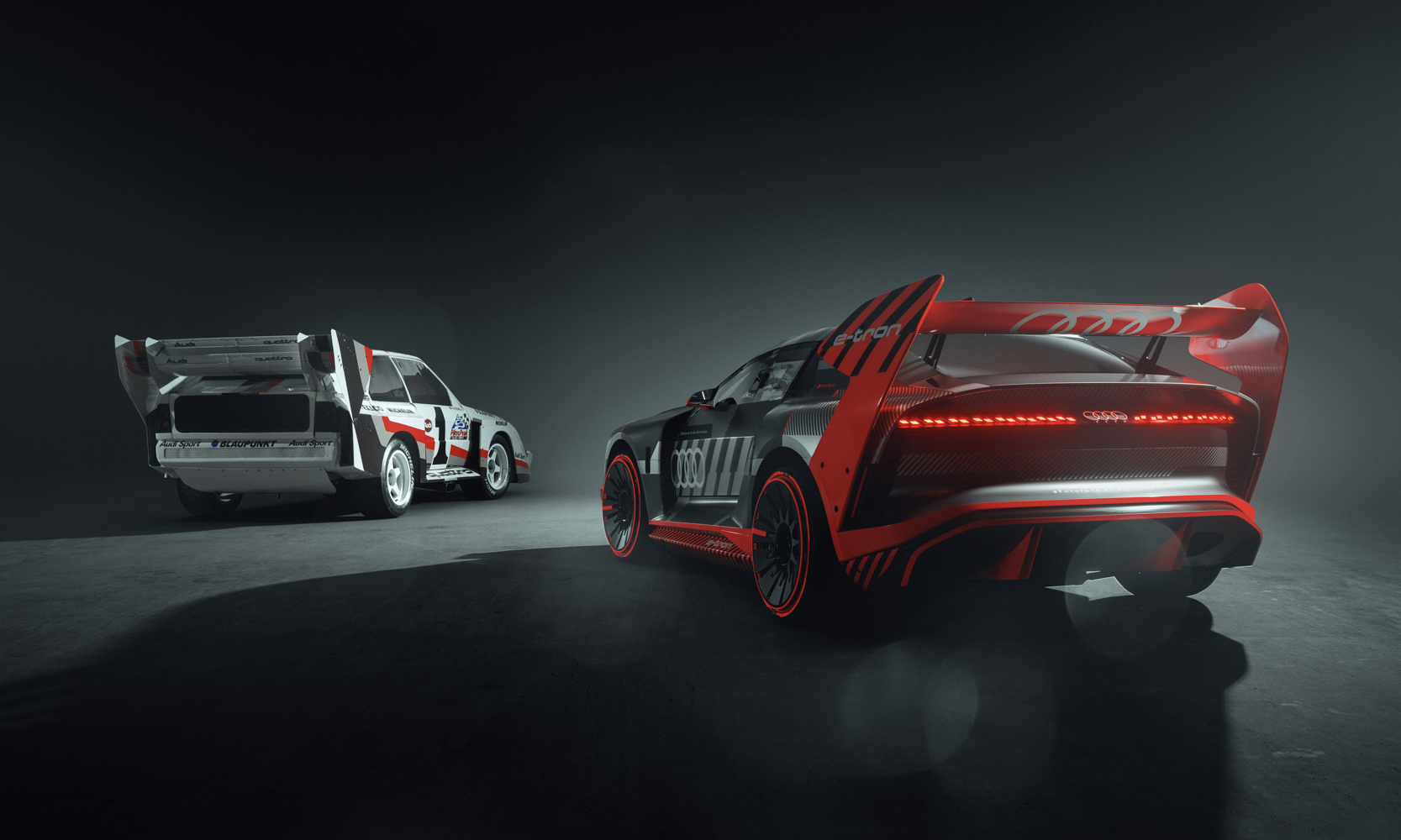 The Hoonitron melds both historical elements from the Pikes Peak-winning Quattro S1 race car like the massive downforce-generating aerodynamics and large fender flares, with the sharp, futuristic styling from the Audi's current lineup.
There are no specifics for performance, but it's said to have "power galore" from two electric motors powering both axles. Combined with a lightweight carbon-fiber chassis and the latest FIA-compliant safety features, even Ken Block himself was reportedly caught off guard with how fast the vehicle was.
"I'm familiar with a wide variety of cars using internal combustion engines and transmissions, but there were a lot of new things for me to learn here. Spinning into a donut at 150km/h directly from standstill—just using my right foot—is an all-new experience for me."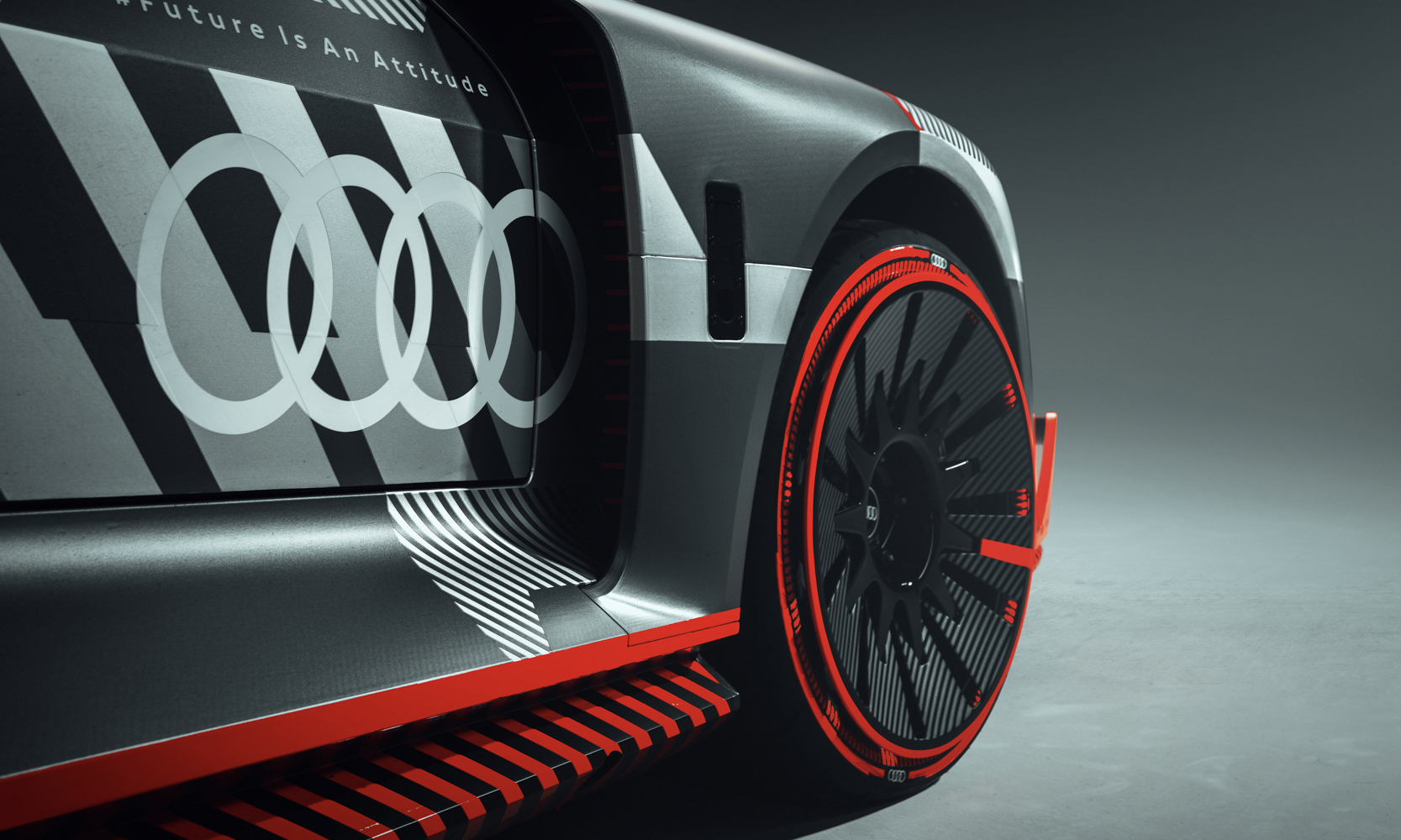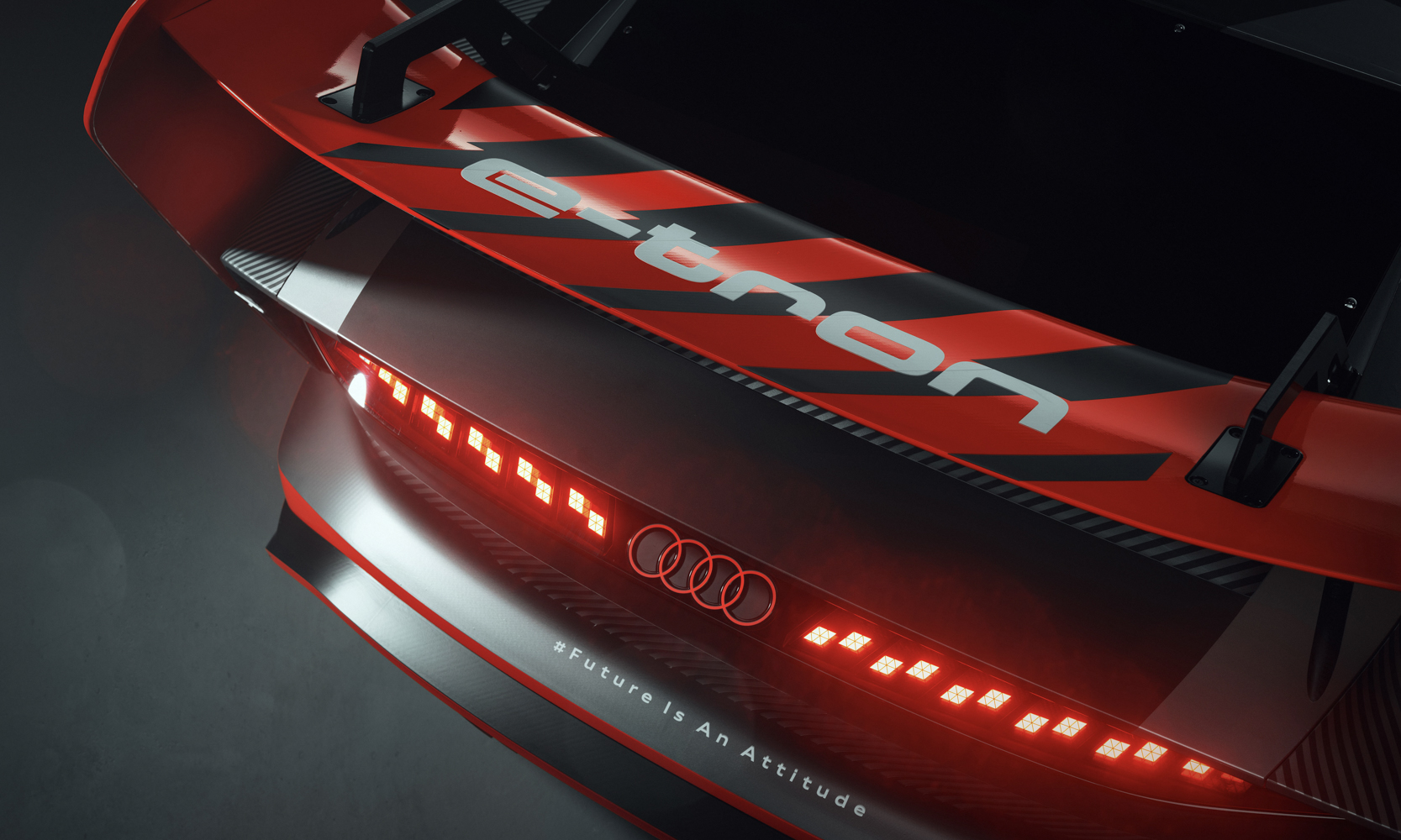 If you think this one-off car took months to create, think again. The Hoonitron was developed entirely at the same place where the RS e-Tron GT is produced, allowing it to make the jump from paper to metal (or carbon fiber) within four weeks.
Expect to catch this crazy Audi sliding around in a future Ken Block video titled "Elektrikhana." You can also take this as a preview of the future for Audi's motorsports division.