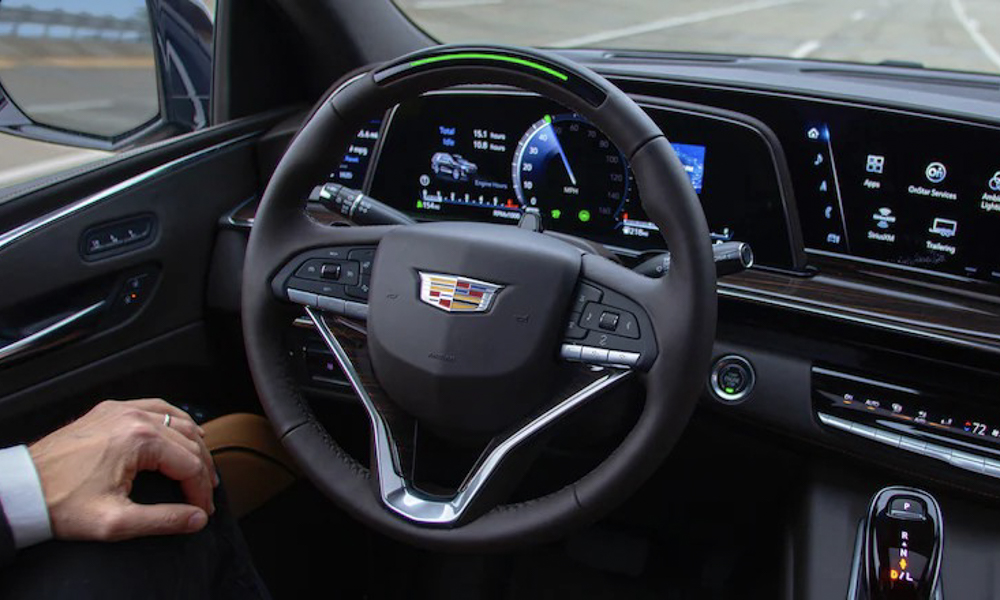 General Motors's implementation of its Super Cruise suite of driver aids is quite unique. Instead of making a system that must adapt to a wide variety of roads, the technology works with a certain network of highways approved by the automaker itself. This makes Super Cruise inherently safer, and has been proven to work more effectively than Tesla's Autopilot.
But Super Cruise is essentially an advanced version of adaptive cruise control. Recent updates have given it the ability to change lanes autonomously, but it remains practically useless in a city environment with tight turns. That's about to change with an upgrade that GM has recently announced which is called Ultra Cruise.
The company claims that the approved road network of Ultra Cruise will cover 2 million miles (3.22 million km) in the US and Canada. This will include narrow city streets, village roads, and paved rural highways. Apart from making turns, it can reportedly support collision avoidance, and parking on residential driveways. The latter feature is supposed to make the driving experience almost completely hands-free.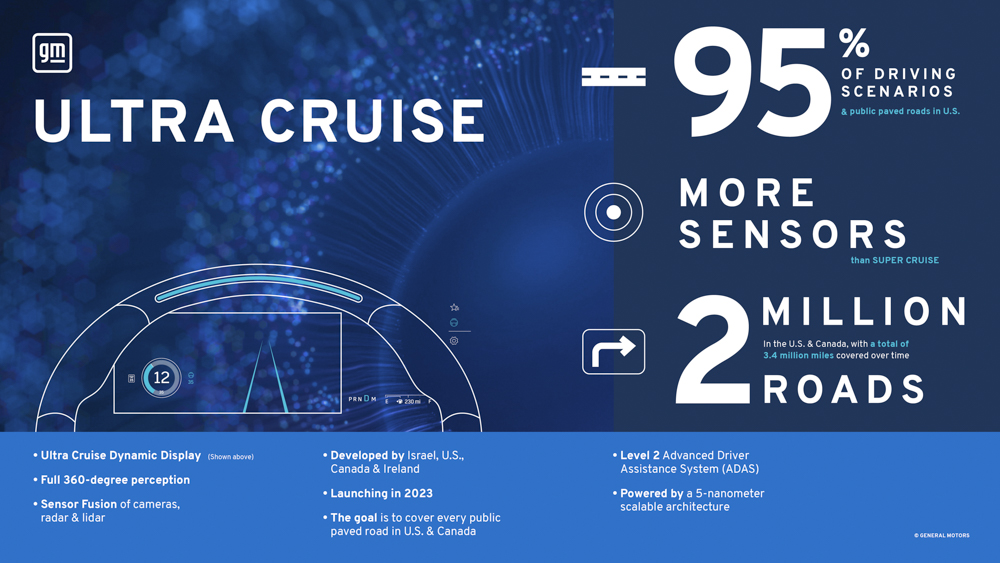 But unlike Tesla which advertises Autopilot as a system that is capable of working on its own, GM advises Super Cruise and Ultra Cruise users to keep their eyes on the road at all times. Vehicles are also equipped with cameras that monitor attention levels. Any perceived reduction in the driver's concentration will automatically disable the system and force its user to take control.
GM plans to debut Ultra Cruise in 2023. Luxury Cadillac models will be the first to receive the technology, while Super Cruise will trickle down to mainstream offerings from Chevrolet and GMC.