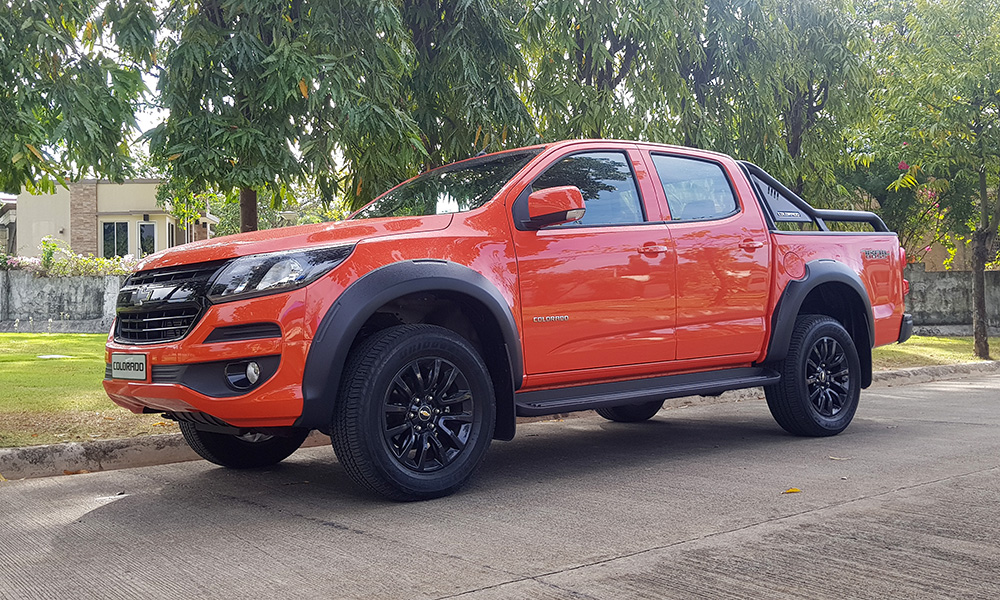 Normally, when you talk about a car's base variant, images of white paint with unpainted bumpers and bare interiors come to mind. While these vehicles are the darling of accountants and fleet managers, they aren't necessarily something most people look forward to using simply because they have the minimum of standard equipment. Chevrolet wants to redefine the meaning of base trim level, and its doing that with one of its larger offerings.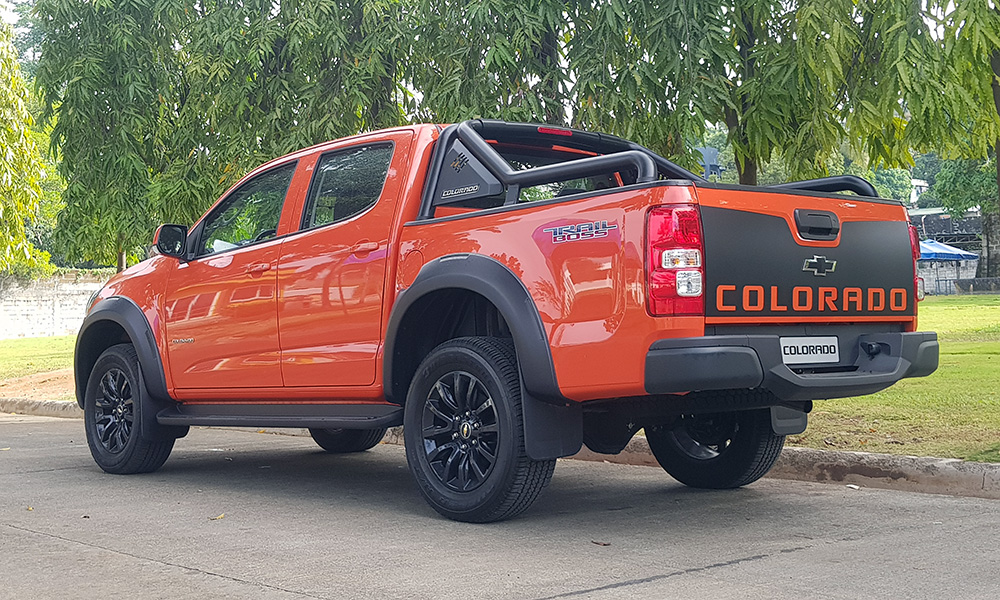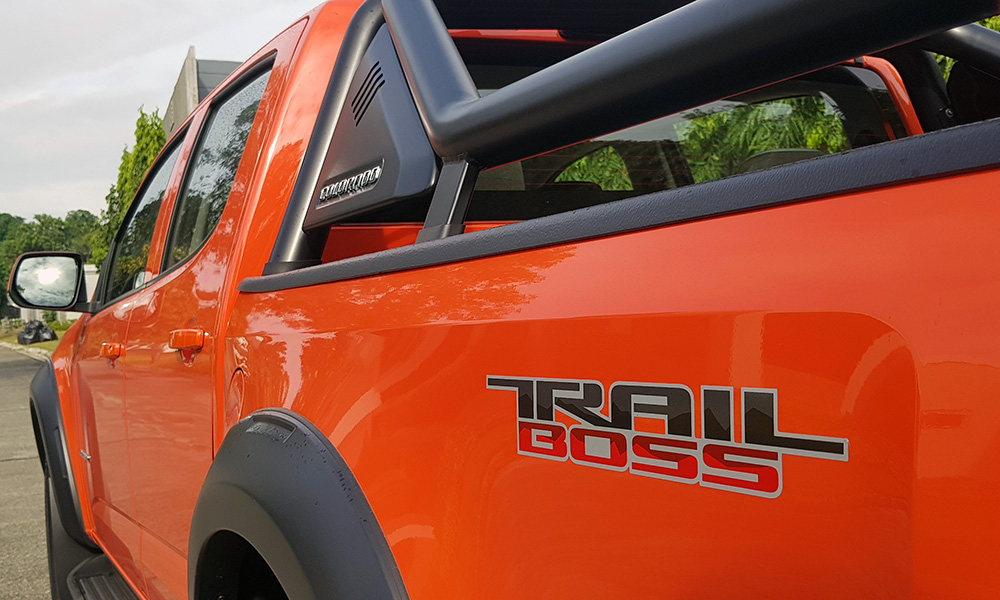 The Colorado Trail Boss is near the bottom of the pecking order of Chevrolet's 2.8-liter pickup stable. But casual observers will probably think otherwise judging from this test unit's rather hot orange paint job. It's the Trail Boss's hero color and combined with the black 18-inch wheels, exterior trim, and sports bar at the bed, it doesn't look half bad. There is one not-so-tiny detail with this pickup that annoys the hell out of me though: the clip-on fender overriders. The tires aren't wide enough to fit underneath these bodywork extensions so why put them there in the first place?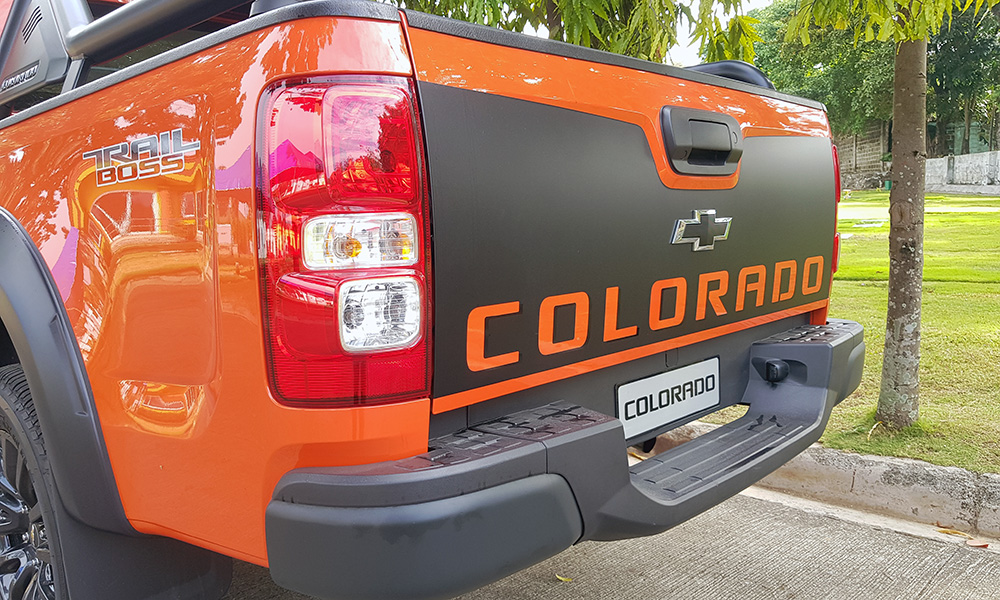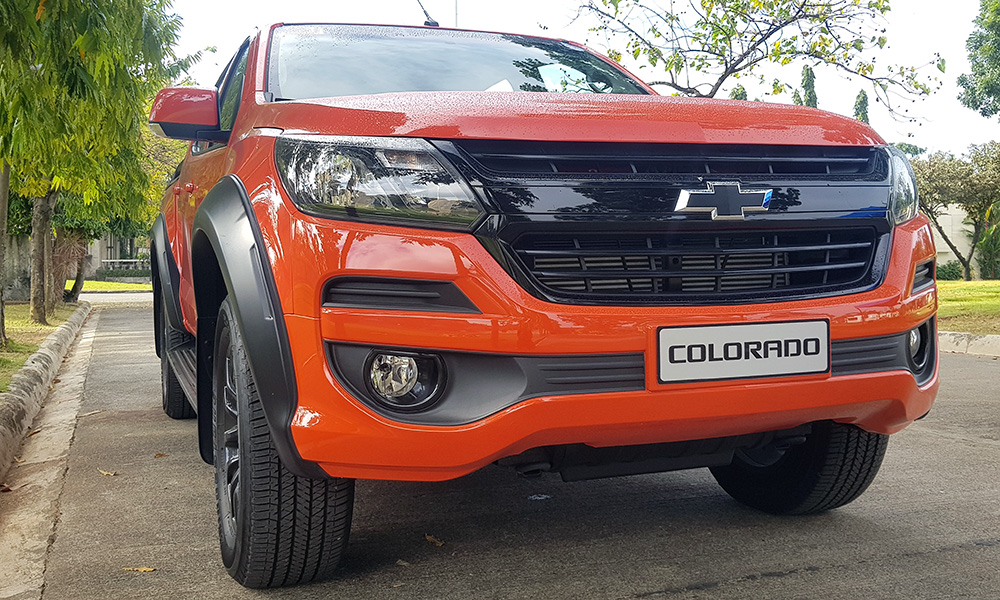 In a stark contrast to the exterior's flamboyance is the rather basic cab. Seats and interior trim are upholstered in gray fabric, and the driver's perch doesn't even have height adjustment. I had a vertically challenged friend try the Trail Boss on for size and she found herself constantly tilting her head up so she can see out the front. However, there is one massive saving grace as you jump inside: Apple CarPlay and Android Auto. That alone had me looking forward to using the truck on a regular basis just because it makes driving so much easier.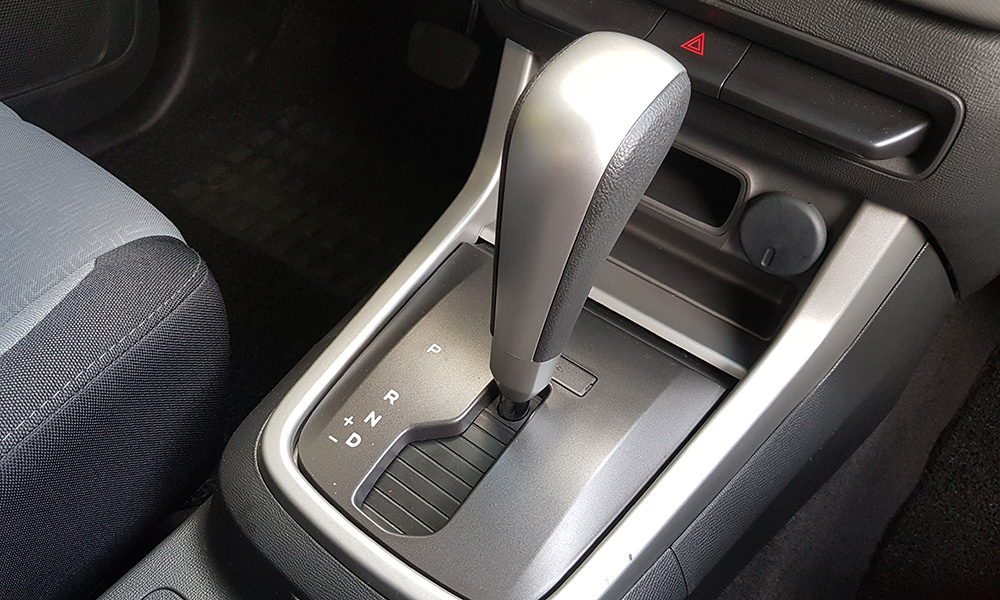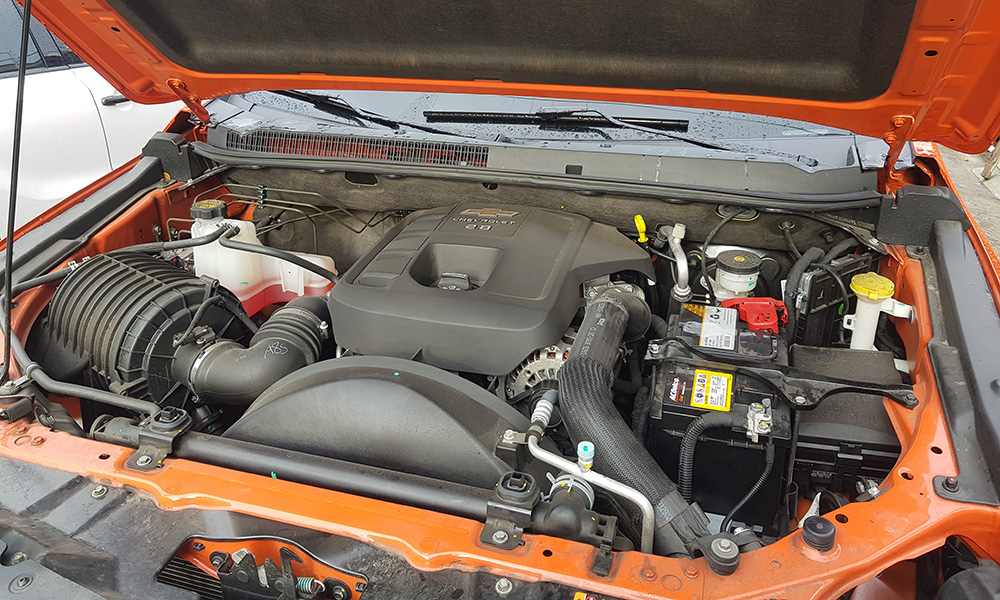 Chevrolet's 2.8-liter turbocharged oil-burner has become the gold standard for diesel trucks for many years. With an output of 200hp and a torque rating of 500Nm, the uprated Toyota Hilux and the twin-turbo Ford Ranger will struggle leaving this Chevy in their dusty trail. During my time with the truck, I was admittedly never easy on the engine simply because it was a joy to use. Experiencing that muscle from a big, burly diesel mill is simply satisfying.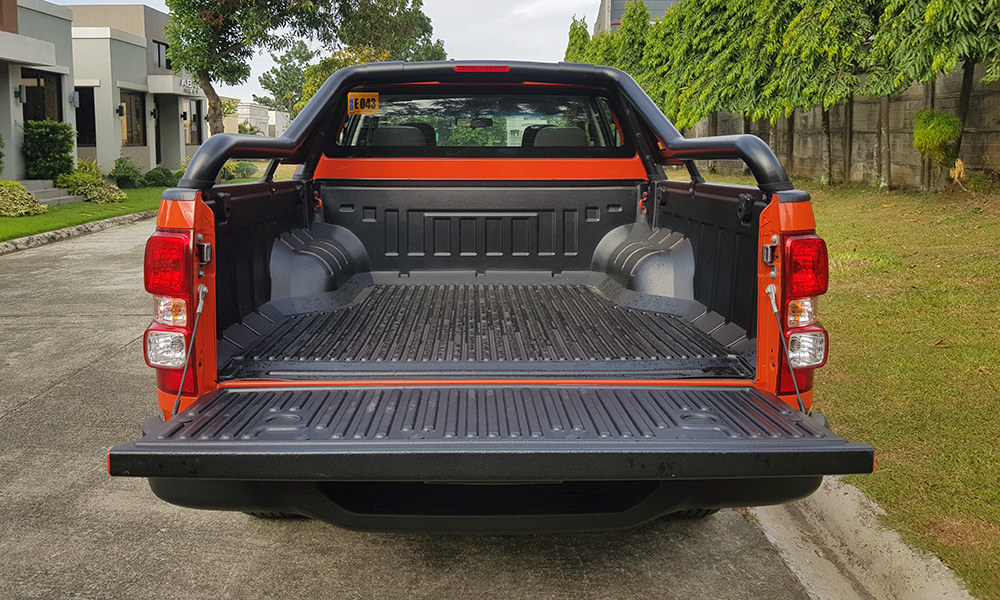 However, this is where the name Trail Boss comes as a sort of a misnomer. This Colorado is just two-wheel-drive. It does have the off-roader look, but with power being sent solely to the rear axle, this thing won't be bossing around any trails soon so it is confined to blacktop duty most of the time. But since the ratios of the six-speed auto seem adequately spaced for the engine's power output, that's just a good excuse to attempt some redneck fun in the form of coal-rolling burnouts (just kidding, Chevrolet).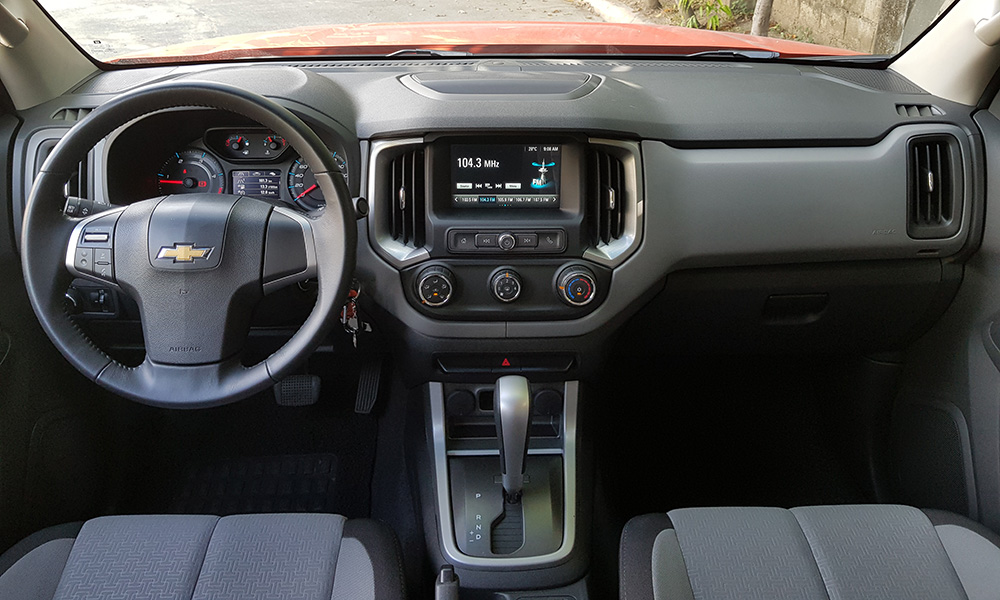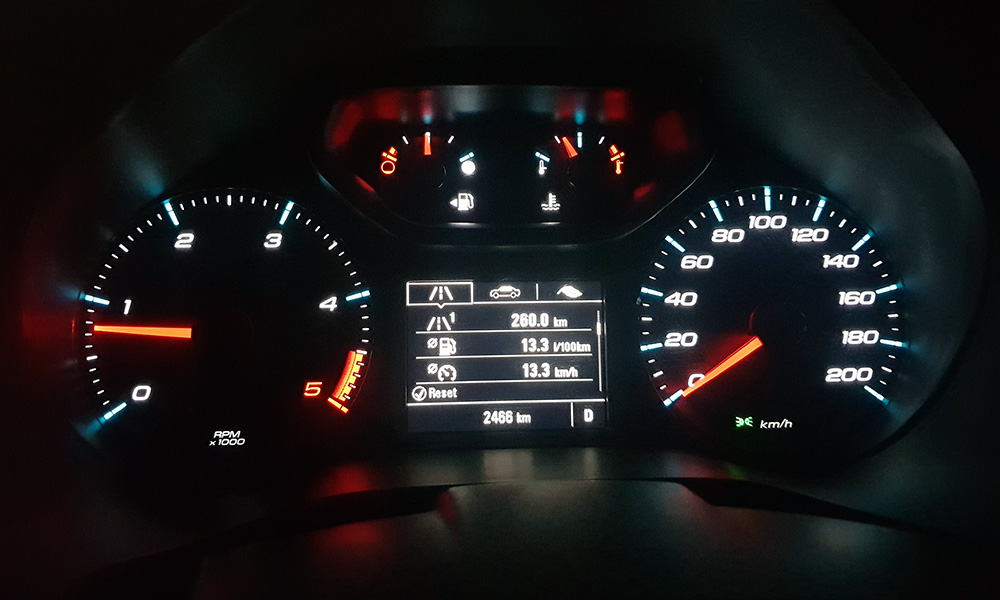 With everything that I've liked about the Colorado Trail Boss, I still can't quite put my finger on it. On one hand, it's an adequately equipped truck with most of the features one would need in a daily driver and a weekend hauler. However, there are some things about it that I'm not too sure about (like the wheel-arch overriders) and I would rather buy something that's basic and spend some money on mods that I truly like. But as far as the factory upgrades go, the Trail Boss is one tasty looking machine.
CHEVROLET COLORADO TRAIL BOSS
| | |
| --- | --- |
| Engine | 2.8-liter four-cylinder turbo diesel |
| Transmission | 6-speed automatic |
| Power | 200hp @ 3,800rpm |
| Torque | 500Nm @ 2,000rpm |
| Dimensions | 5,347mm x 2,132mm x 1,785mm |
| Drive layout | RWD |
| Seating | 5 |
| Price | P1,368,888 |
| Upside | Android Auto and Apple CarPlay connectivity, and the torquey turbodiesel engine. |
| Downside | The fender overriders look tacky, and the 'Trail Boss' name doesn't really match the absence of 4WD. |