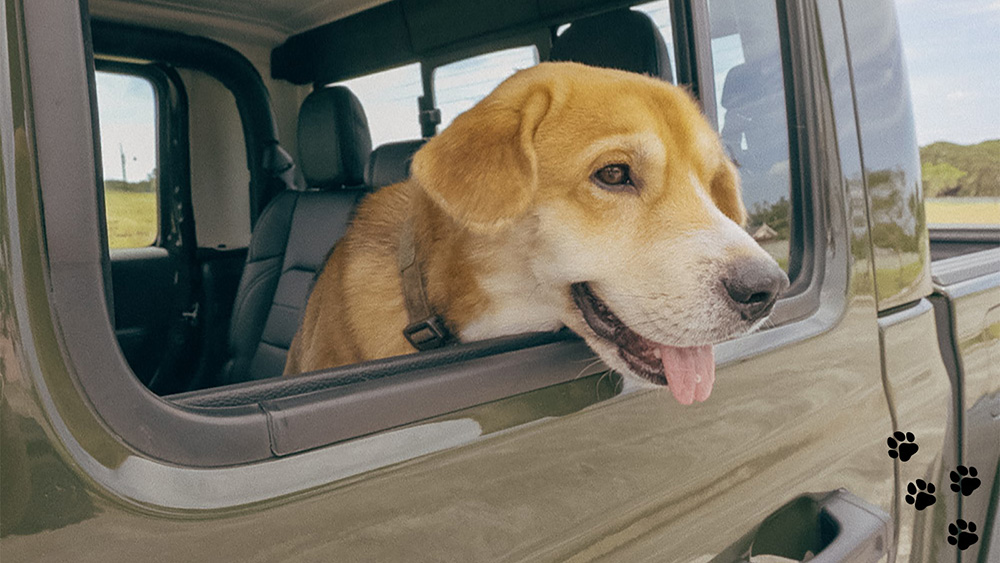 Hello. I am pleased to meet you! Today I would like to tell you of the day I met momm and dadd's new truck. But first, let me do a proper introduction. My name is Bucky, but sometimes my momm calls me "No" and many times my dadd calls me "Good Boy."
They tell their hooman friends I am a "rescue," but that is fake news. It is I who rescued them from a lifetime of loneliness and fur-free furniture.
Anyways, I am half-beagle and half-husky, but momm says I am 100% angel. Ever since this Good Boy was a pup, dadd has been telling momm how much he has wanted a "truck." Momm always said "No," which confused me because I thought she was calling me. But one day, momm finally said "Yes," and dadd went off to the big box full of cars faster than a catto crossing the road—my sworn enemy. Grr.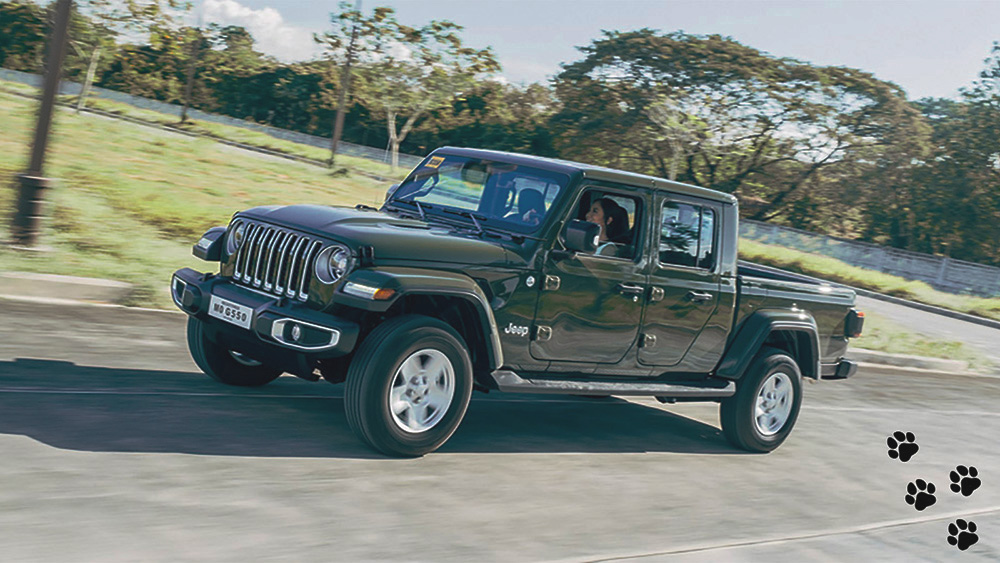 Dadd came home with this huge truck called a "Jeep Gladiator," and he had a silly grin on his face. He told momm all about strange things like "Selec-Trac 4WD" and "Uconnect" and "eight-speed automatic" until momm started yawning, and so I started yawning, too.
Then momm asked for the key, and dadd made a big gulp, and momm got the key, and off we went for a joyride.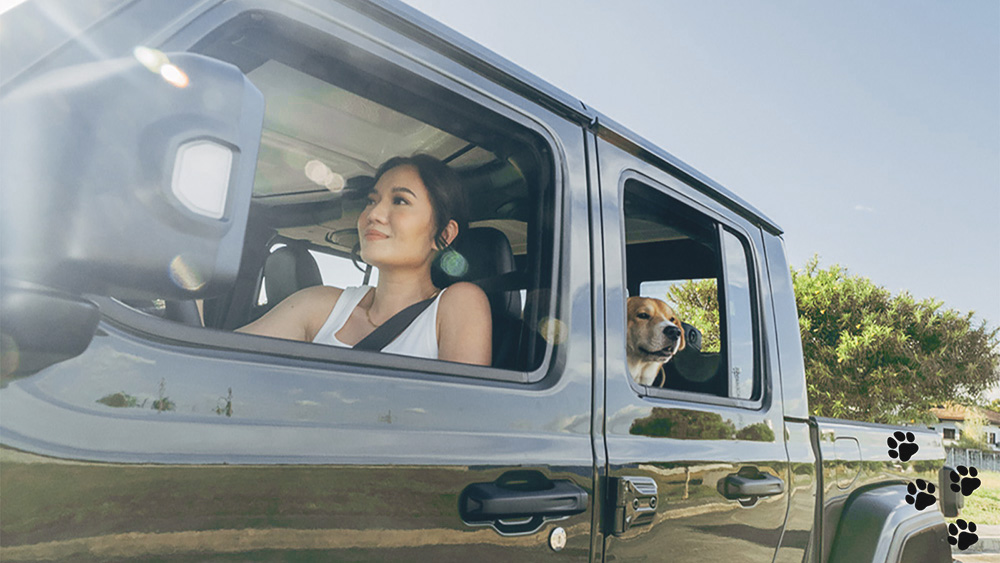 At first, I thought it was a trick! Was she going to bring me to the dogtor? But she left the crate at home and let me sit in front. Happiest day of my life!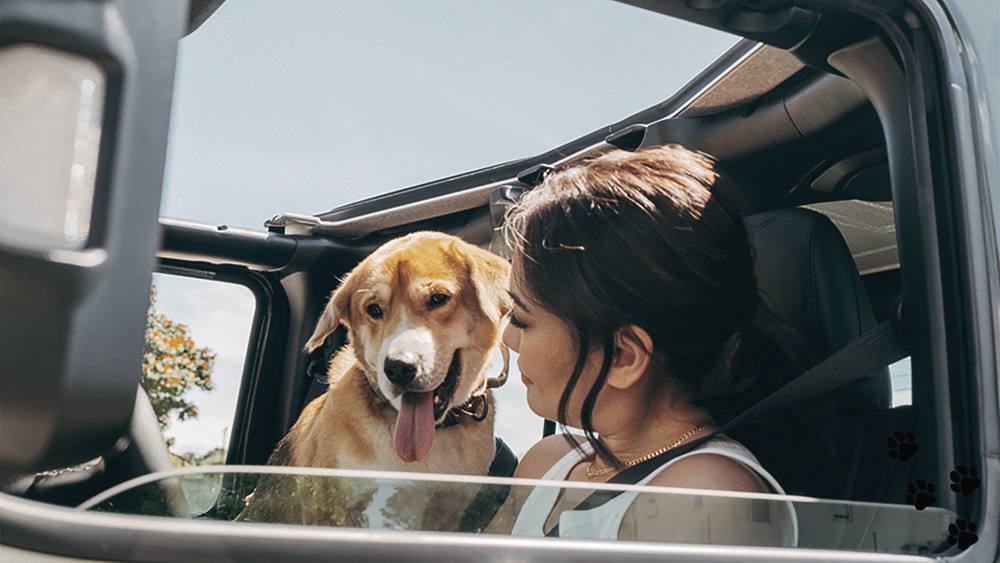 But the crate would have been okay because the bed was big enough for four Good Boys (or Girls). First, we went to a Starbucks, and the human gave me a puppuccino and said I looked so cute (of course!). Then momm took off the roof so we could have fresh air, and I let my tongue hang in the breeze.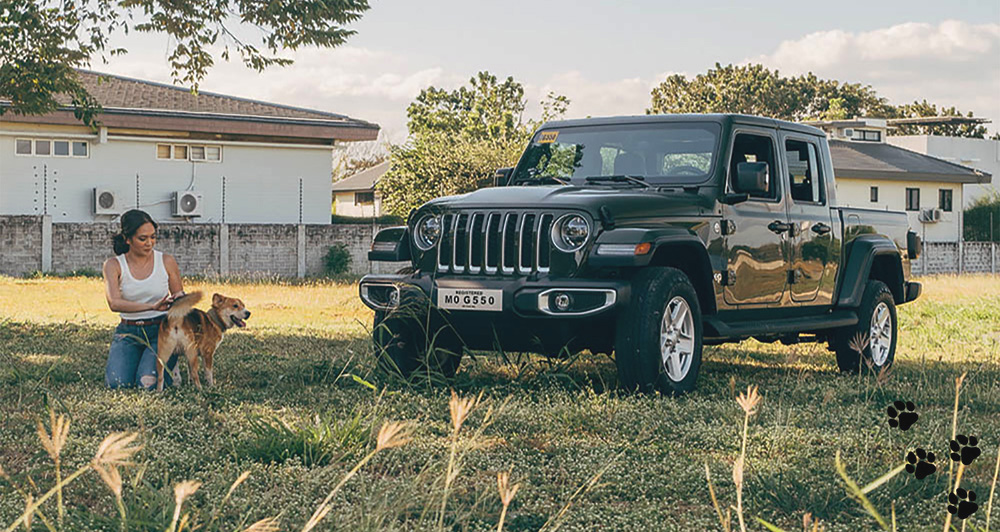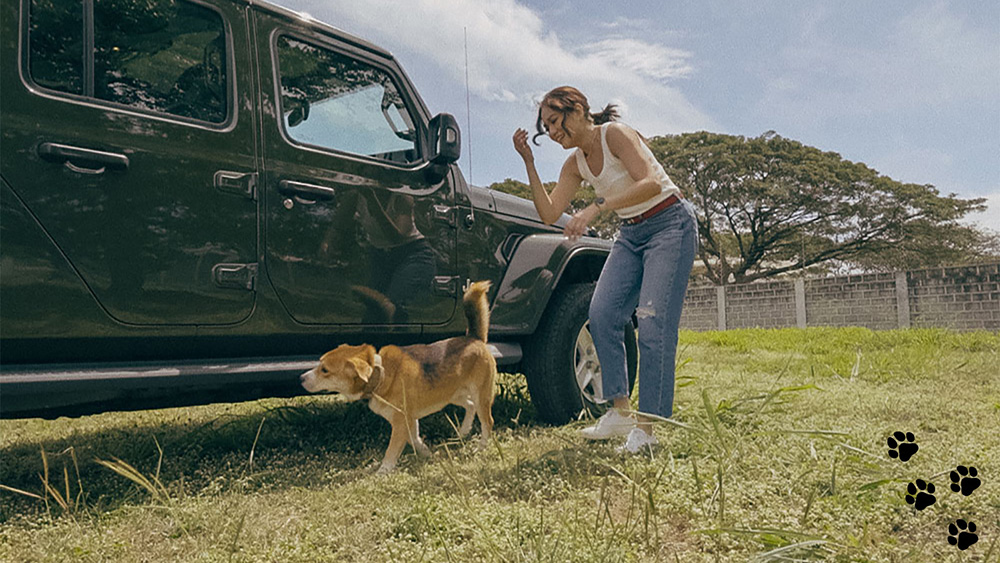 Momm parked at the park (eh?), and we just sat there enjoying our puppuccinos until I saw some squirrels and wanted to chase, but she said "No! No! No!" I thought she was angry because she called my name three times, but then she pulled out a big bag of treatos from one of the storage boxes. Bamboozlement!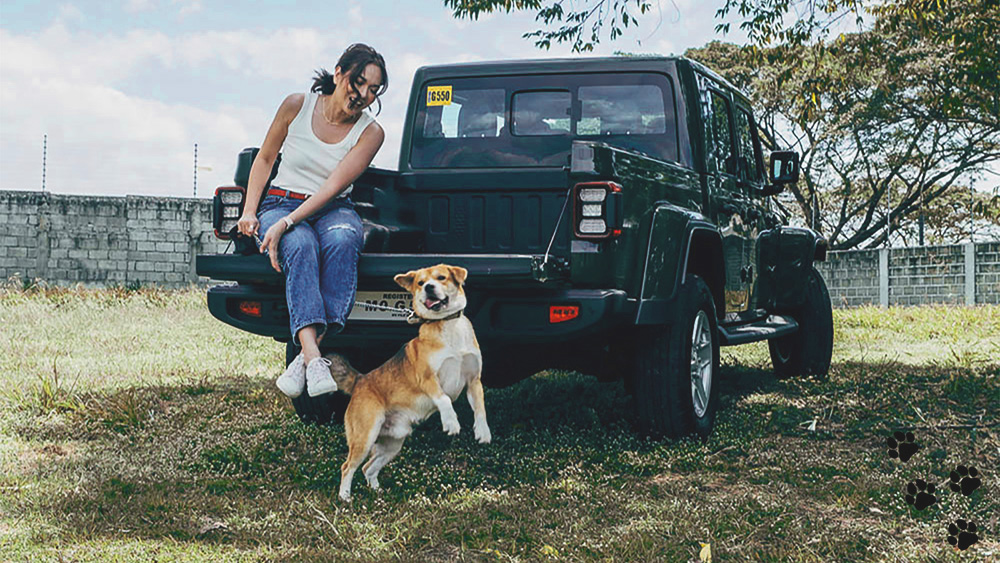 Then she put down the tailgate and said how light it felt, and we both sat there eating chimkin for awhile. I like it when she shares chimkin with me, especially because I always get the skin. I wanted more, but she said I was getting thicc and have to protect my hansomness.
She also said the Gladiator had removable doors and a foldable windshield, which is fantastic if you like to take in all of nature like me. Smell of pine trees and fresh cow poop, birds singing, breeze rustling…simple joys.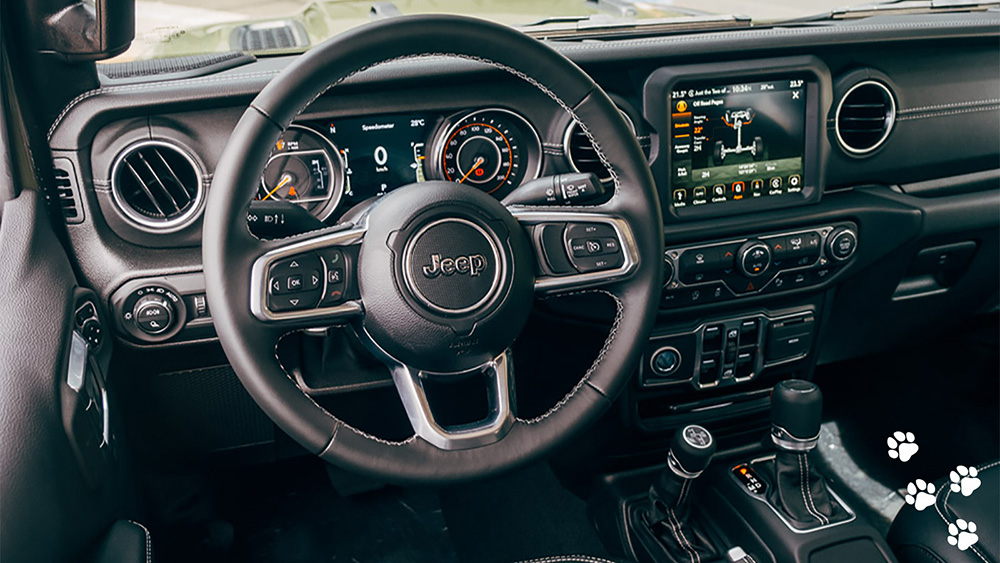 When it was time to go home, momm said how much she liked the nine-speaker Alpine sound system, and I think she played BTS the whole way home until my sonar flappos hurt. Just kidding! Normally, we take the expressway, but this time we took some dirt roads because momm wanted to test the suspension. I was expecting to get carsick like I usually do, but not this time because the ride was great. And this is good because momm didn't have to clean up my puke.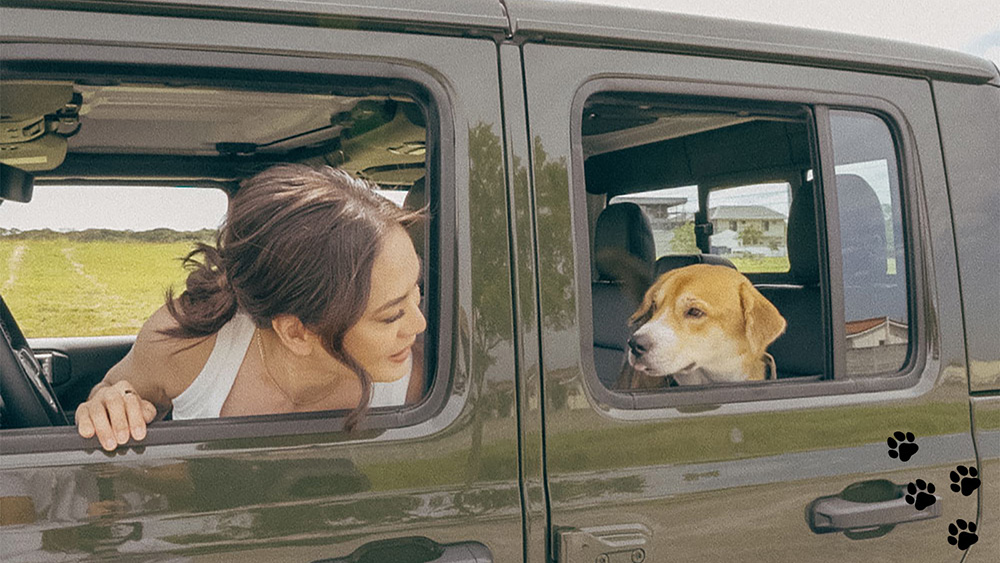 Momm also said it felt very safe and powerful to drive, and she liked how it looked, so big and burly outside but softie inside. Like Bucky, heghe. She also said I was spilling droolage over the seats, but that was okay because it was leather and easy to clean up. Anyway, that is dadd's problem.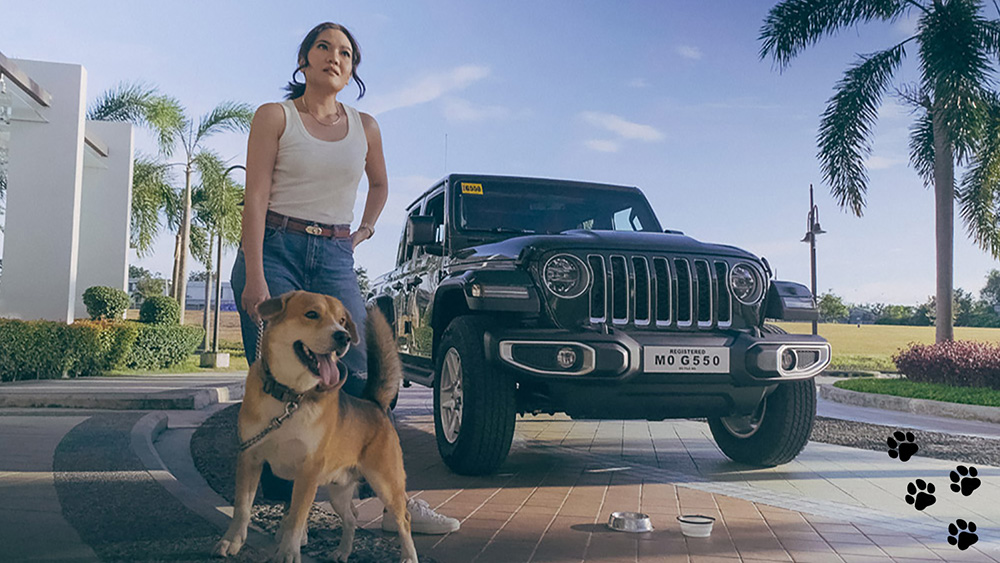 I asked momm if I could drive, too, but all she said was "Good Boy," and that was enough for me. When we got home, dadd asked how we were and, of course, we said, "Excellent!"
Dadd said we were going on a camping trip next weekend so we could test the 4×4 and I could go, too, because it had a big bed! I was overjoyed and made sure momm and dadd got plenty of licks and fur on their clothes. A truck that lets the "Good Boy" come with them on adventures is my kind of truck.
This branded article was produced in partnership with Jeep Philippines.