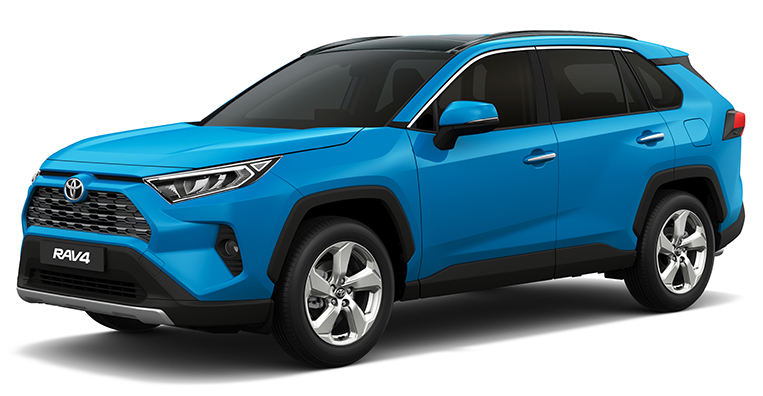 When the first Toyota RAV4 came out in 1994, people were amazed with its winning combination of car-like manners and go-anywhere capabilities. Its modest proportions coupled with short overhangs and four-wheel drive allowed it to happily bounce around the city or tiptoe its way across sand and mud.
Twenty-five years later, Toyota's crossover SUV has greatly matured. But despite its more seasoned personality, it's still begging for some good old-fashioned fun out on the open road.
The fifth-generation RAV4 is built on the pioneering Toyota New Global Architecture platform. Quite a mouthful, but its main goal is to make people want to drive cars again. With this TNGA base, the all-new RAV4 guarantees to engage and excite anyone who gets behind its wheel, while at the same time become the indispensable tool that its owner can truly rely on. To achieve this, the new RAV4 receives significant improvements in three main areas: agility, stability and visibility.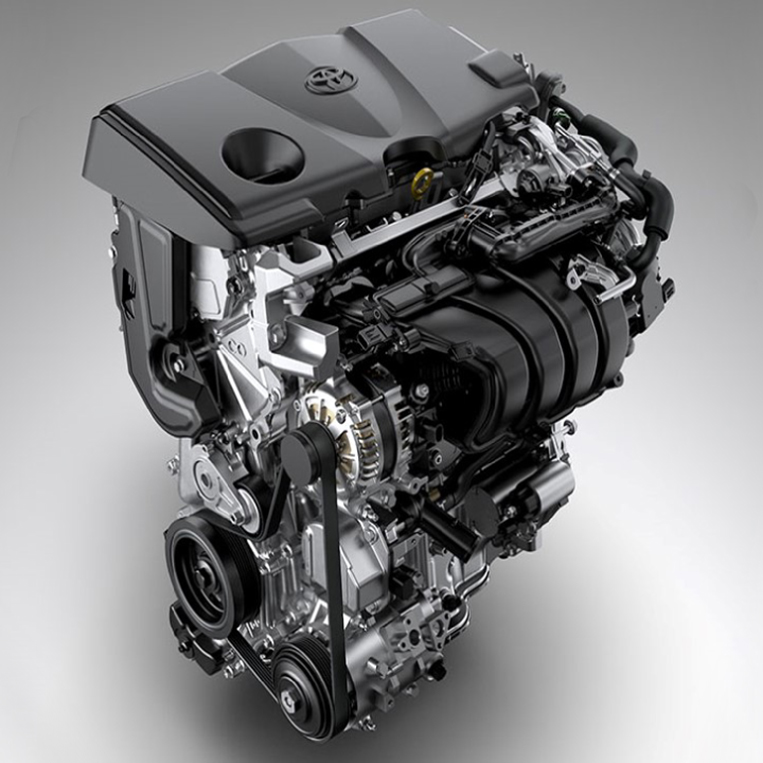 Making the RAV4 more agile and livelier is the new A25A-FKS 2.5-liter four-cylinder powerplant under its hood. Called the Dynamic Force engine, it cranks out 203hp of output and 243Nm of torque. The power figure is quite healthy for something that doesn't breathe via forced induction. Thanks to a naturally aspirated setup that benefits from VVT-iE—or Dual VVT-i with an electric motor for controlling intake camshaft position timing—throttle response is instantaneous and the torque curve is kept smooth. The motor is mated to a new eight-speed direct-shift automatic gearbox, and its power band is always within easy reach anywhere in the rev range.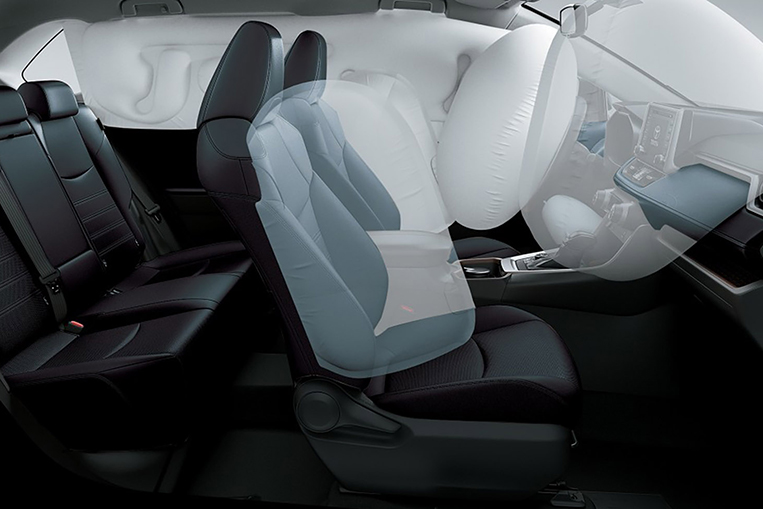 Working underneath the rigid unibody structure to keep the car stable and composed is a sophisticated suspension system. This enables the new RAV4 to sit slightly lower to the ground, contributing to the chassis balance. Handling is both predictable and engaging, with the MacPherson struts at the front providing tactile feedback to the steering wheel during cornering. Complementing this is a series of electronic driver aids and safety features standard on all RAV4 variants, including electronic stability control and hill-start assist. What was once found on premium truck-based SUVs can now be had on the new RAV4—one more reason to take advantage of that powerhouse of an engine. A total of seven airbags stand guard in the cabin should the unthinkable happen.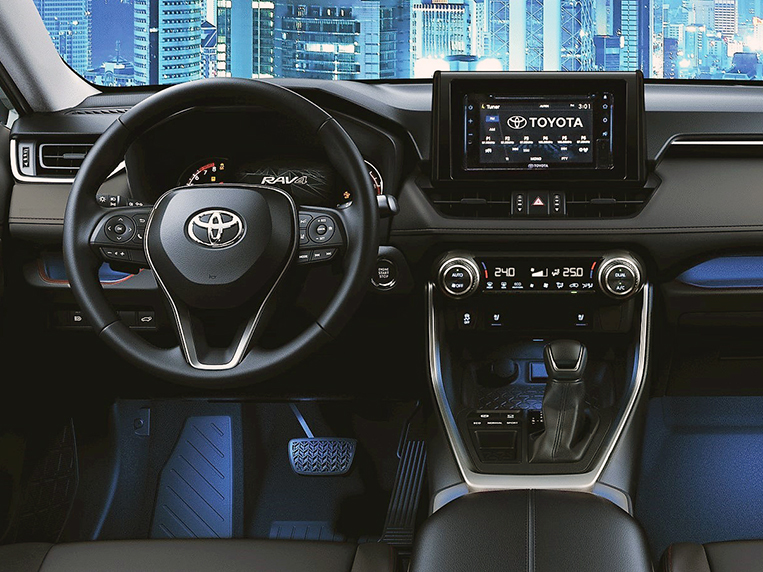 Take this car out on a lovely Sunday drive and see more of the world from its generously sized windows and—for the range-topping LTD variant—panoramic sunroof. In fact, there are a lot of reasons for just jumping into the car and going for a spin. The cockpit is filled with all sorts of useful gear such as the infotainment system beamed through a crystal-clear touchscreen display with phone mirroring and a wireless charging pad for compatible mobile devices. Behind the chunky three-spoke tiller with cruise control function is a switchable seven-inch digital display in lieu of the traditional analog gauge cluster.
Here's the best part: The new RAV4's in-car entertainment system boasts Bluetooth connectivity that accommodates two smartphones for hands-free functionality and as many as five devices for music streaming.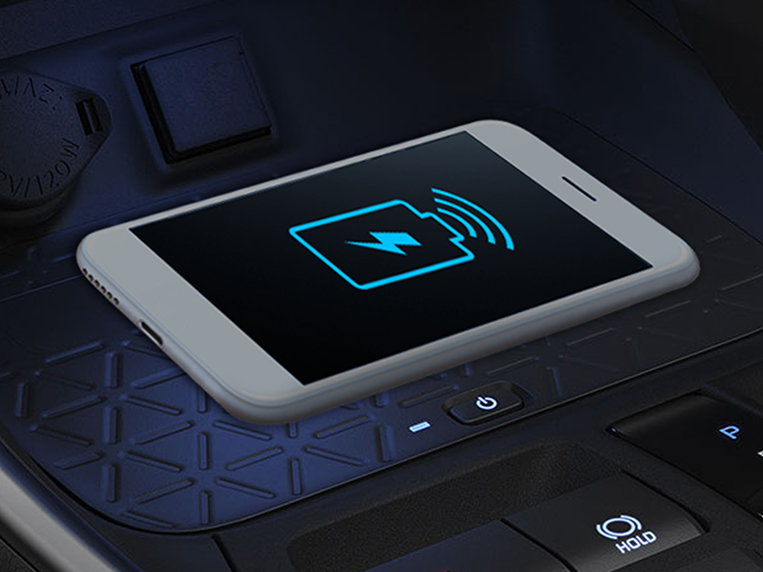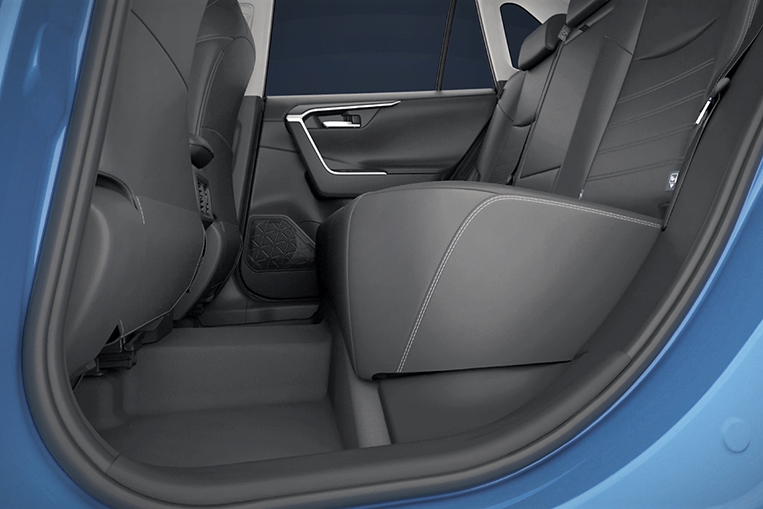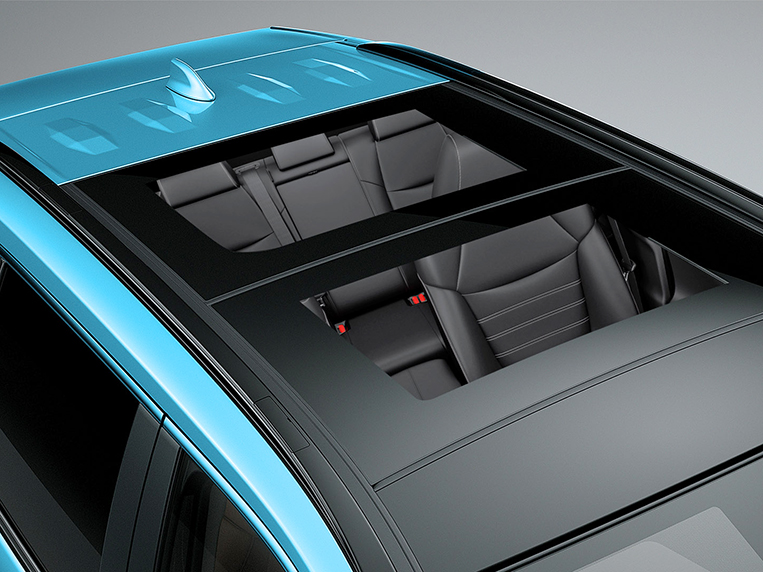 And it's not just the spacious and well-equipped interior that deserves special mention. The new RAV4 has a distinctive look that makes it stand out. Instead of the smooth curves and the flowing lines of its competitors, it has a unique angular appearance that makes use of straight edges and squared-off corners, suiting the car's adventure-seeking nature. Adding to the aggressive exterior design is an extensive palette of no fewer than nine different colors to satisfy even the fussiest of explorers.
The all-new Toyota RAV4 carries on what its iconic first-generation forefather did a quarter of a century ago. Despite this latest model being a bigger and more practical version of past editions, Toyota has given it the looks, the toys and the performance to seduce anyone into hitting the road, destination unknown.
This branded article was produced in partnership with Toyota Motor Philippines.