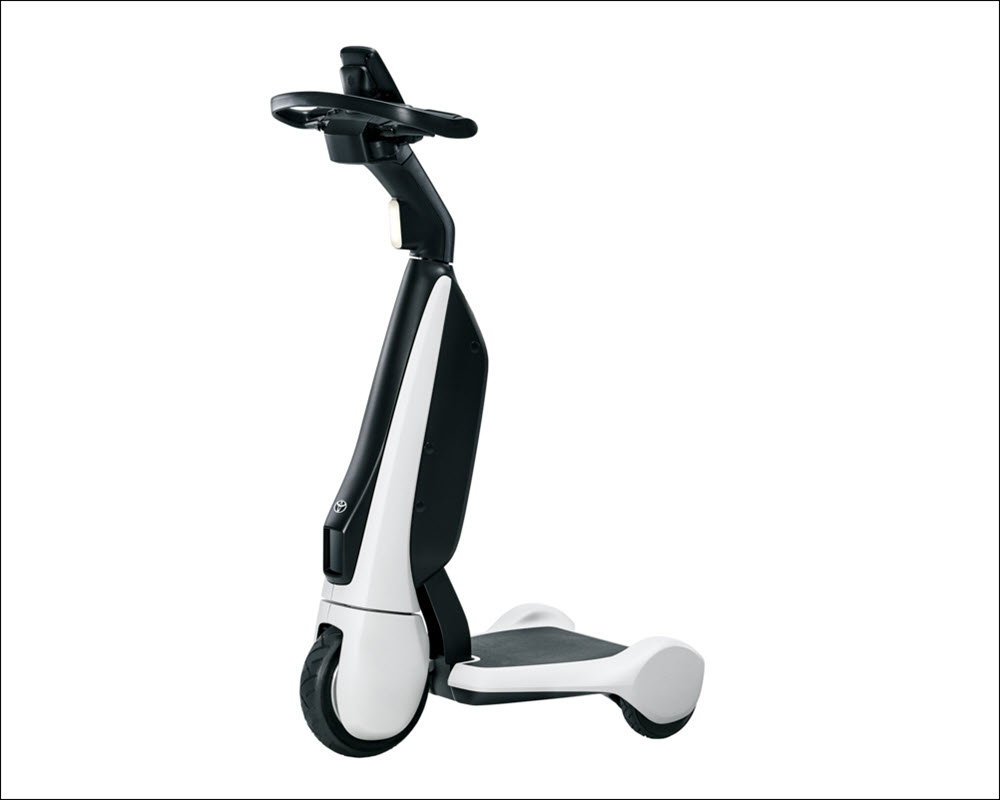 In its push to provide mobility for all, Toyota is creatively finding ways to help people get the right tool to move about. Now, the Japanese company has a device for those having a hard time walking. It's called the C+walk T (styled as C+walk T).
At 700mm long and 450mm wide, this three-wheel scooter takes up approximately the same space as a single person would. Tipping the scales at 29kg, this light mobility tool isn't really that, uh, light. In the middle of the handlebar is a status display that shows machine information and houses the controls for speed, horn and lights. The C+walk T only comes in one color scheme—black-and-white.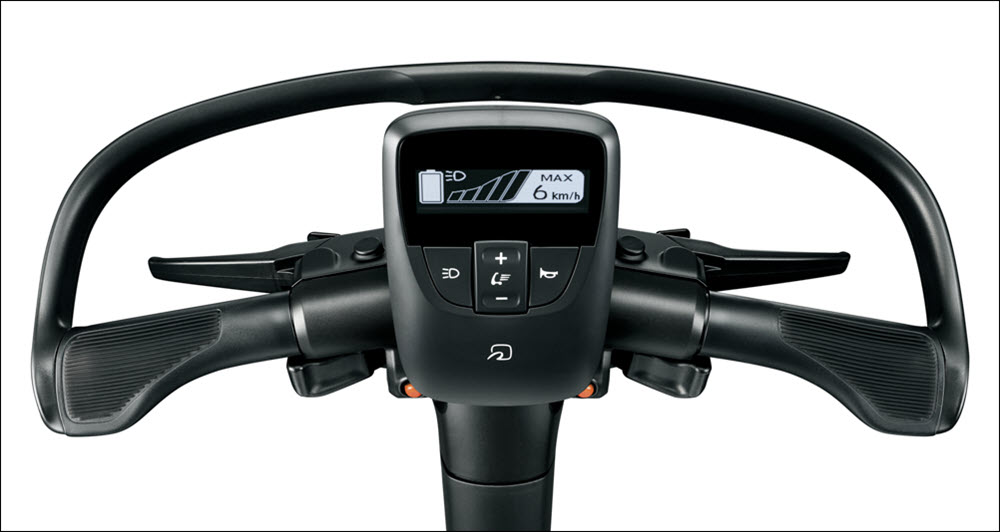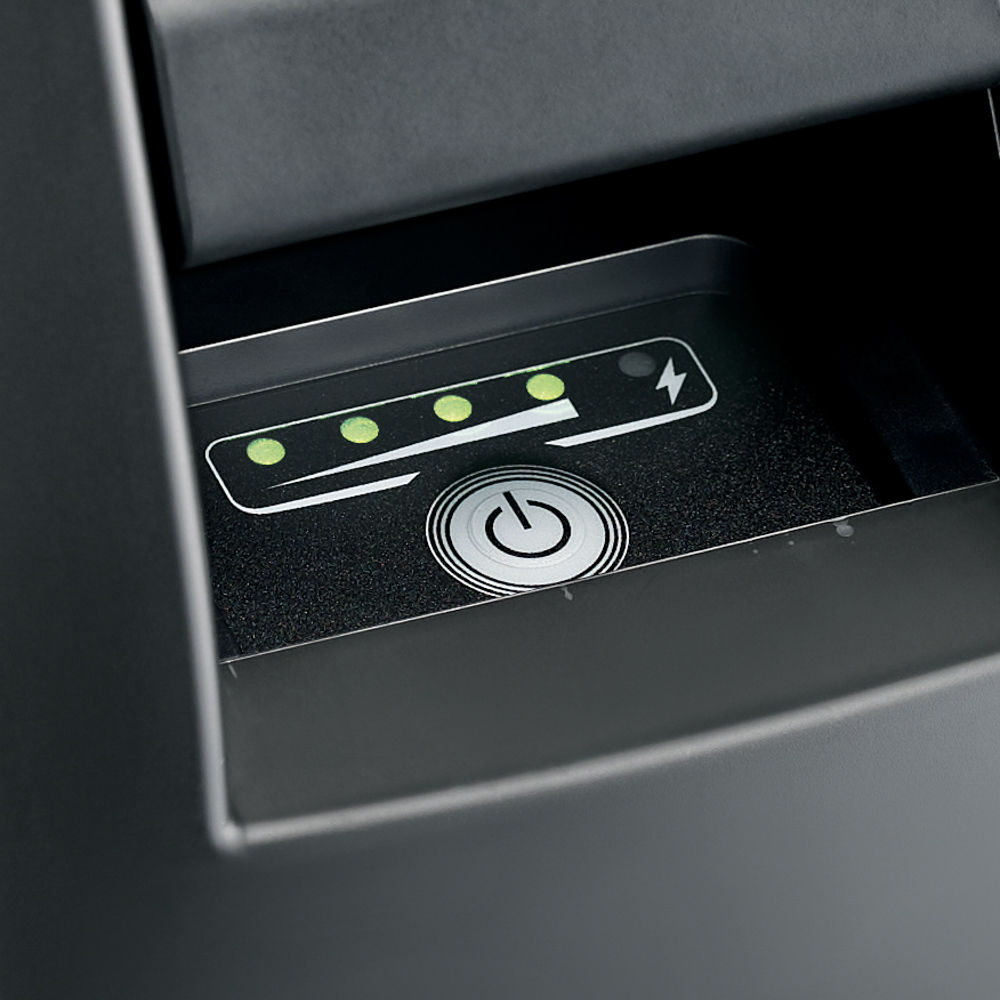 Toyota claims that operation of the C+walk T is intuitive. The steering bar has accelerator and brake levers on both sides for left- or right-handed users. The latter activates a drum in the front wheel. There is also a switch that can put the scooter in "reverse gear." Making tight turns is easy as the C+walk T only needs 0.59m to pivot.
A 0.5hp brushless DC motor drives the front wheel. Riding speed varies from 2km/h to 10km/h. Power comes from a removable 25V 10.8Ah lithium-ion battery that offers a range of 14km. Charging until full takes 2.5 hours.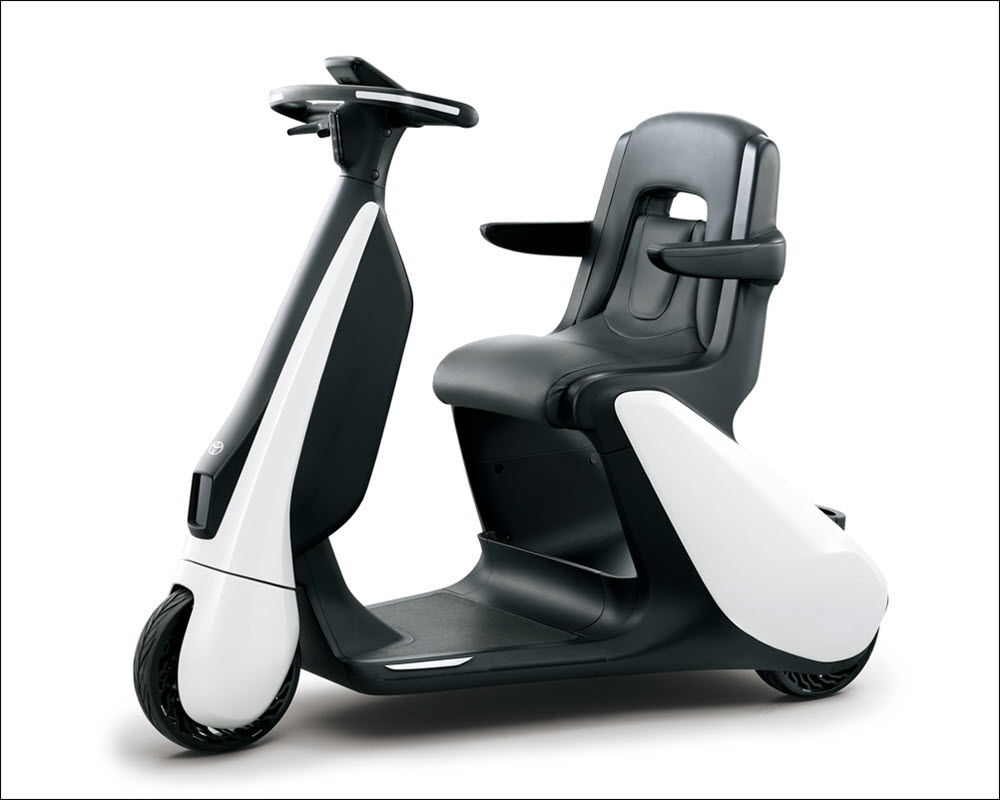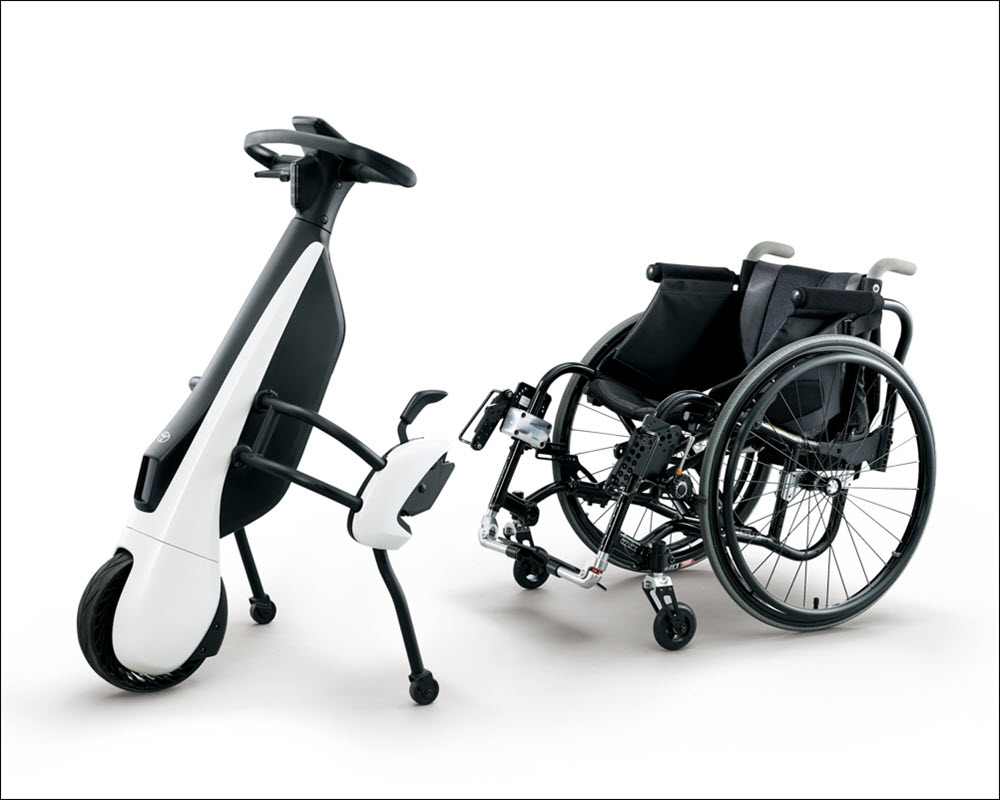 The C+walk T is one smart scooter, too. When a pedestrian or obstruction is detected, it will make visual and aural warnings, and automatically decelerate to 2km/h. Since the front wheel can be turned up to 90°, it can regulate its speed based on the steering angle. Finally, all wheels come with puncture-proof tires.
The Toyota C+walk T is a great tool for those who have difficulties moving around. We can only imagine what other applications the Japanese automaker might have for this scooter.