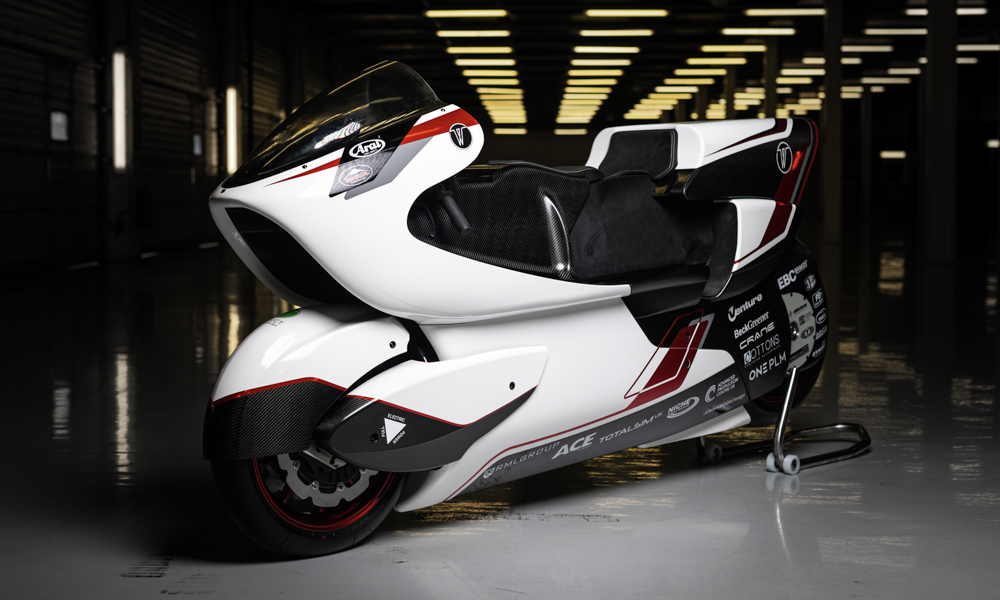 When it comes to aerodynamics—whether it's planes, trains, automobiles or motorcycles—the rule of thumb is: "If it looks fast, then it probably is."
British engineering company White Motorcycle Concepts (WMC), headed by founder and CEO Robert White, aims to make the fastest electric concept bike in the world with the impressively sci-fi WMC250EV high-speed demonstrator. A technical engineer by profession, White has more than 25 years of experience at top-level motorsports with stints at Formula 1 and Le Mans.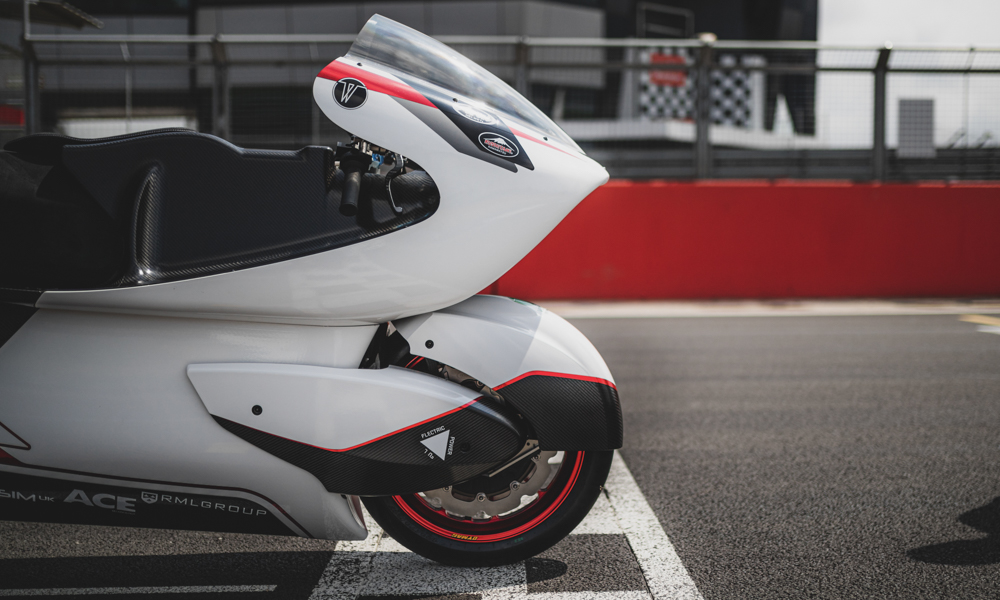 White worked for a time at a Suzuki superbike team, but it was his tenure at four-wheel racing that really drove his inspiration to create truly innovative motorcycle technology. At Prodrive, he was part of the firm's Ferrari 550 Maranello GT, V8 Supercar and Aston Martin Racing Le Mans programs. At F1, he was a member of the Mercedes-AMG R&D team responsible for the hybrid V6, and was appointed as Jenson Button's engine technician.
"Everything on an F1 car is optimized, and there is no real estate wasted," says White. "The packaging is utterly exquisite, and you can really be inspired by what you see." He formed WMC in 2019 and utilized his network of contacts gained through the years to develop a prototype in a relatively short amount of time.
Rob Lewis, the owner of sports aerodynamics specialist TotalSim, supported the project through the initial proof of concept. With a base established in Northamptonshire, the global center of motorsport excellence, WMC began developing the all-carbon-fiber WMC250EV to F1 standards of design specification, component packaging, and technology with the ambition to test its potential to the highest standard.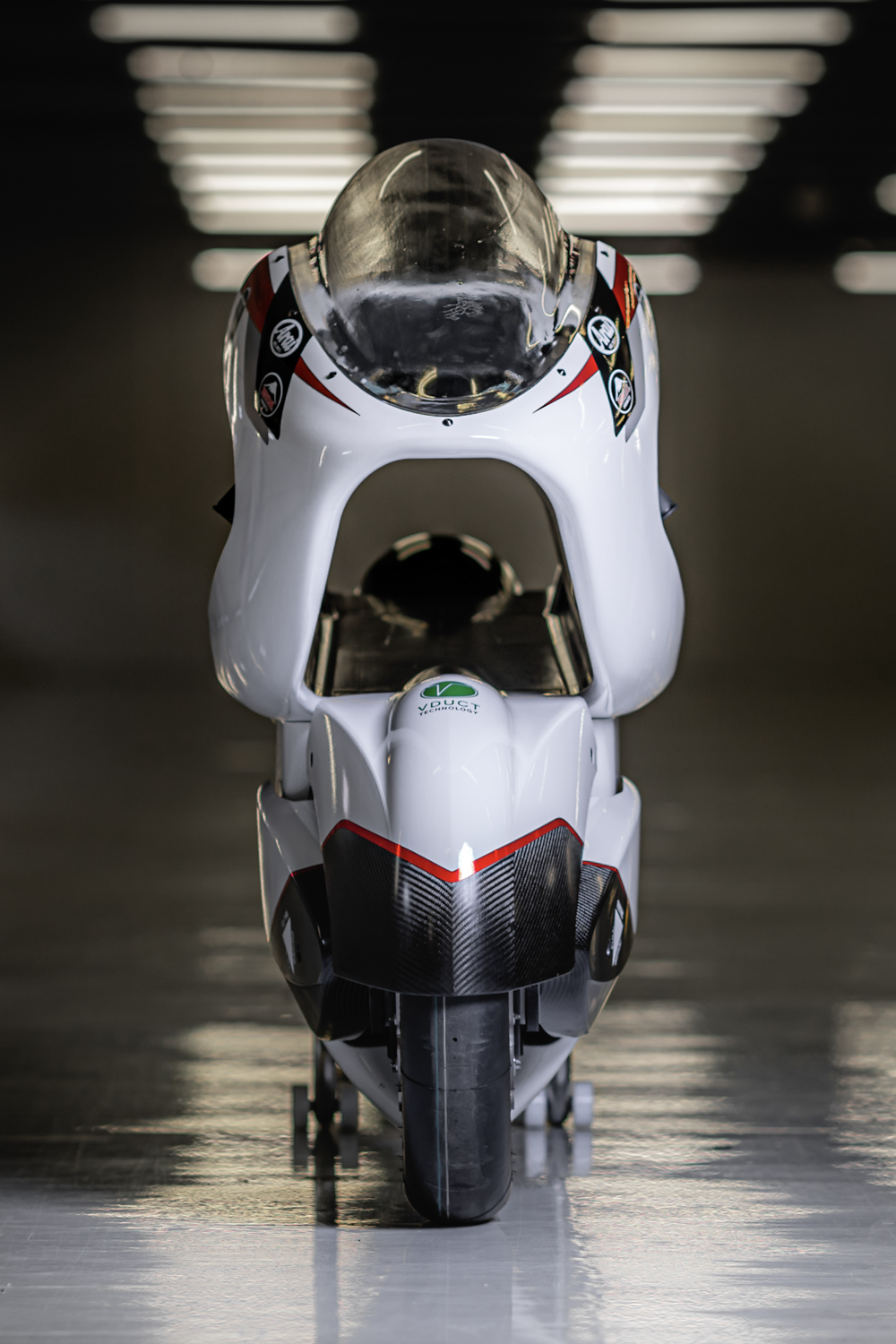 The WMC250EV uses three radical technologies, the most prominent being an ultra-low-drag system called "V-Air." Aside from conventional fairings, a large duct runs through the center of the bike to force air through the vehicle rather than around it. WMC's tests have shown that the design reduces aerodynamic resistance by as much as 70% compared to leading high-performance road bikes.
The duct also increases the axial load on the front of the bike, so it uses a "D-Drive" motor to power the front wheel and capture kinetic energy for regenerative braking. It also has a unique "F-Drive" final-drive system to boost power and efficiency. It's fully enclosed and incorporated inside the swingarm for maximum aerodynamic efficiency. Total power from the front and rear AC motors is 134hp, which, combined with the ultra-low-drag carbon-fiber body, propels the bike to more than 400km/h. The frame is made of bespoke billet aluminum construction, with pushrod-type suspension front and rear. The custom Dymag aluminum wheels are wrapped in Pirelli superbike slicks.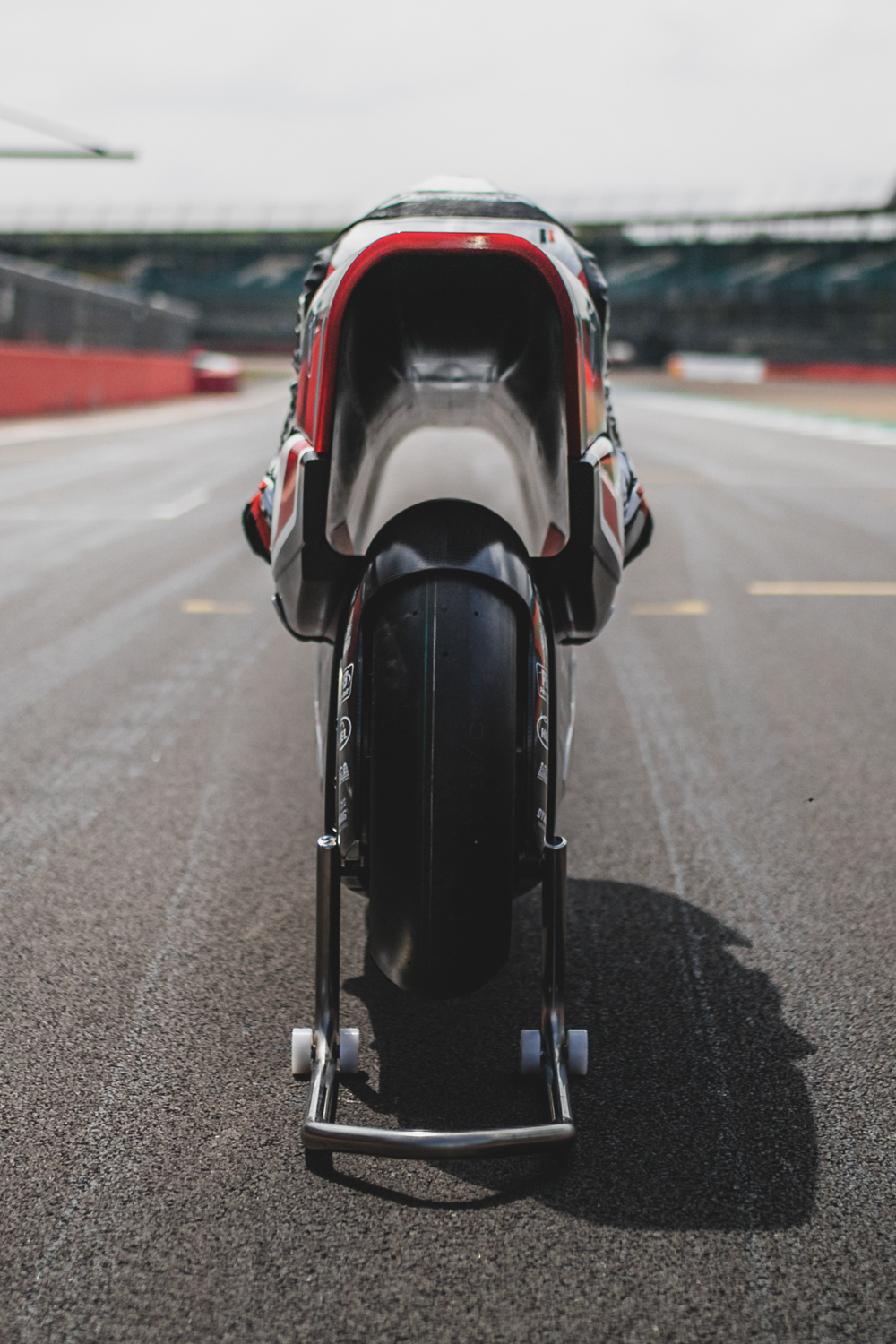 As a technology demonstrator, WMC hopes that it will be adopted by major manufacturers. The concept has already been granted a UK patent, with the US and Japan expected to follow suit by the end of August.
"If you want to demonstrate to the rest of the world that you've just invented a new aerodynamic concept that means you can go faster for a given power, the best thing to do is go as fast you can," asserts White. "That's why we created the WMC250EV high-speed demonstrator, the most radical version of this concept, to challenge for the world land-speed record. It is electric, as that is the preeminent zero-emission power source at the moment. But as the aerodynamic concept provides efficiency benefit, it could just as easily be hydrogen or any other future power source."
More important than proving just how fast the WMC250EV can go is its practical application in the real world, particularly in the areas of zero emissions and energy efficiency with a goal of reducing global carbon-dioxide output.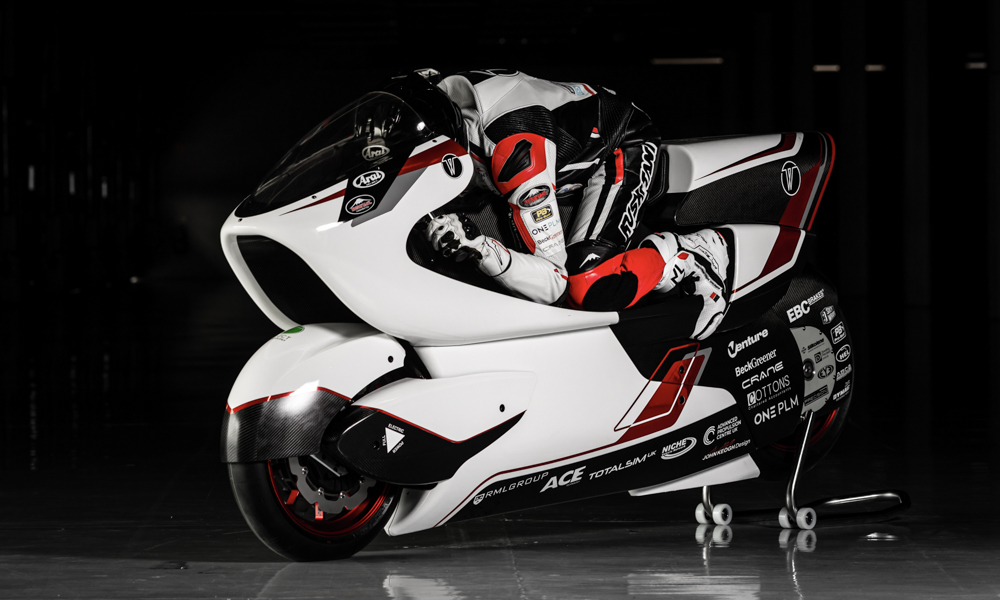 Aside from the WMC250EV, the company is also working on a 300cc, three-wheel hybrid scooter: the WMC300FR. It includes V-Air technology and is said to reduce drag by 25%. Based on calculations, the drag reduction equates to an 18% improvement in fuel efficiency and, when coupled to a small hybrid system, enhances performance to closer to a 500cc bike but with 50% lower carbon-dioxide emissions.
"What we've managed to do is create something for the world market sector where people can use these vehicles in a city where the population is most affected by carbon-dioxide output and pollution," claims White. "And we've managed to cut carbon dioxide by 50% through aerodynamics and hybridization."
In the meantime, the team is preparing for the land-speed record program with an attempt at the "Motorcycle Electric Semi Streamliner British Record" planned for later in the year. After that, the bike will try to set a new mark for the "Electric Semi Streamliner World Record" in July 2022 at Salar de Uyuni in Bolivia, the world's largest salt flats.
If ultra-aero translates to ultra-fast, which translates to super clean emissions, we can get behind that.