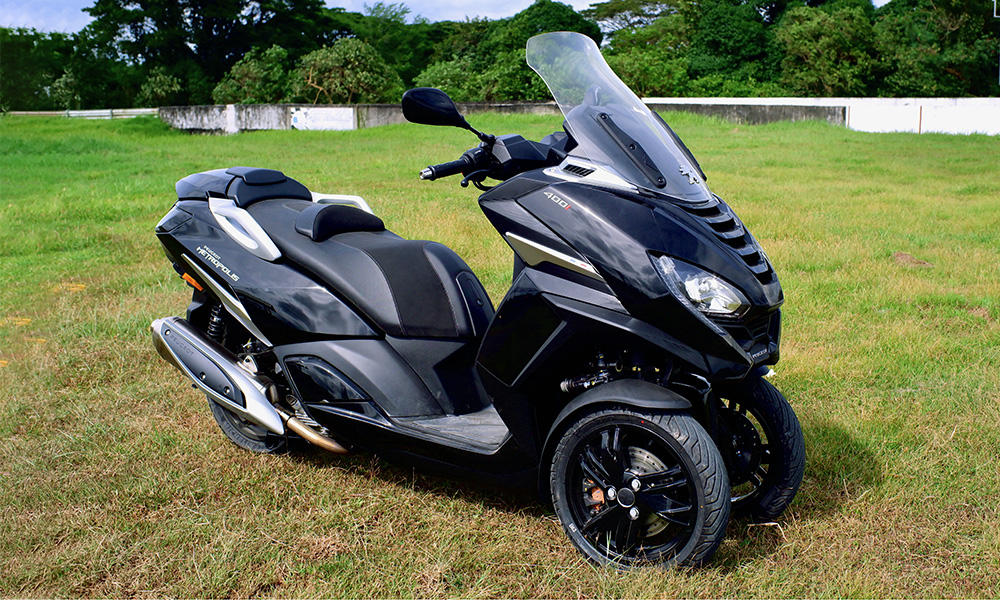 Three-wheeled scooters are something of a rarity on Philippine roads. Apart from the fairly exotic Can-Am Ryker, the last time a mass-market manufacturer tried to sell one here was back in 2015 when Yamaha launched the Tricity, a pint-sized version of the 847cc Niken.
Motostrada, which introduced the Peugeot brand earlier this year with the Django scooter, has just released pricing for the Metropolis 400i. An expressway-legal tricycle, the Metropolis is powered by a liquid-cooled, 399cc four-valve, SOHC single-cylinder motor rated at 36hp and 38.1Nm, and mated to a CVT. It goes for P668,800.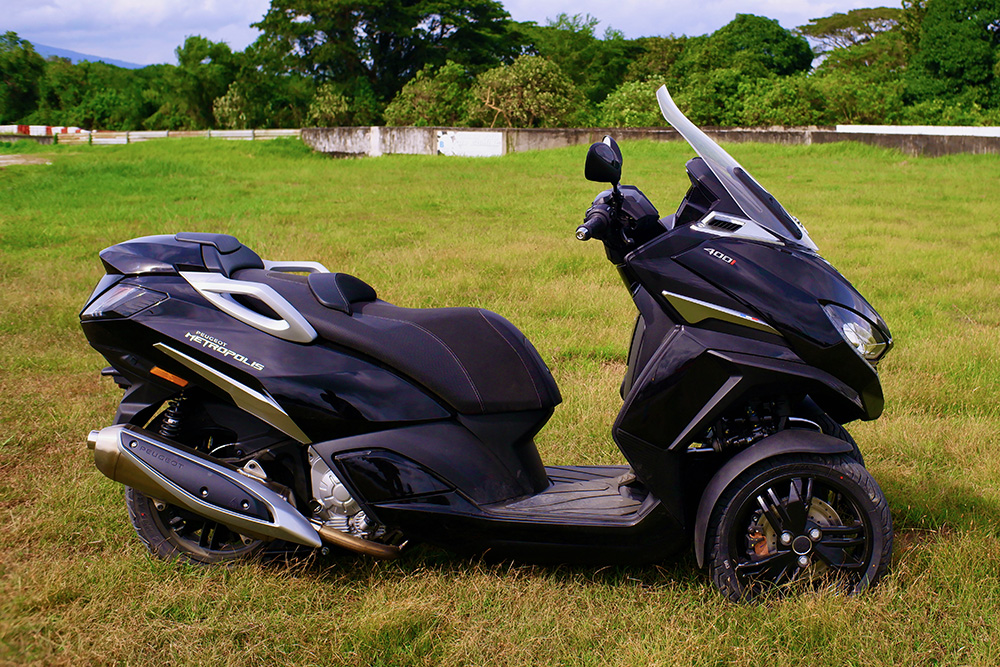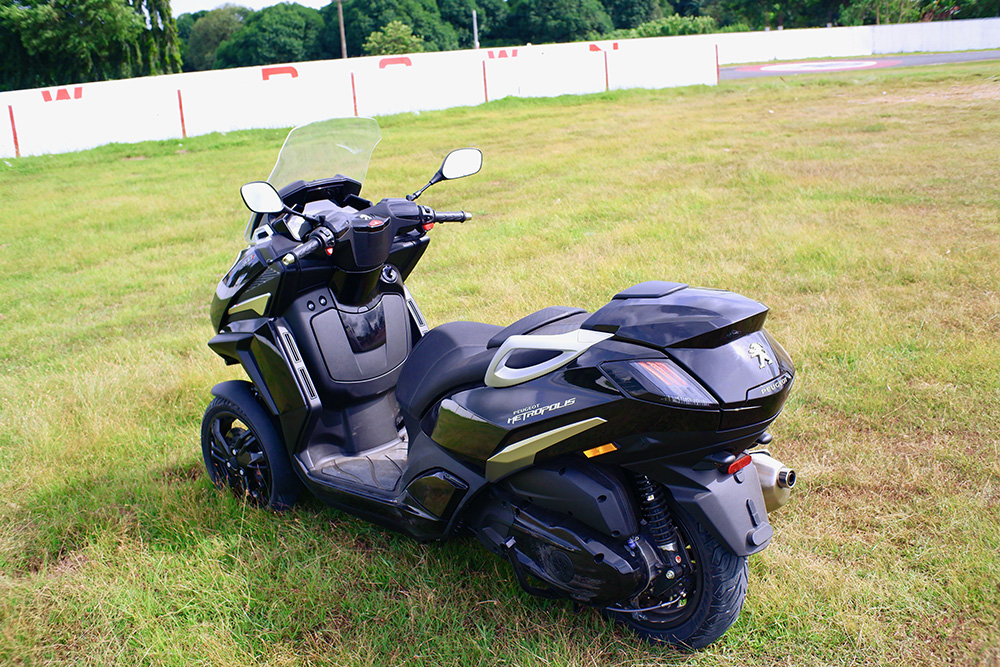 The front wheels utilize independent double wishbones suspended by a single strut. The parallelogram design enables the trike to tilt into corners like a conventional motorcycle, but with theoretically more front-end grip since it has two tires instead of one.
In case you're wondering why bother, well, that's because in Europe, you're allowed to drive a trike with a regular full car license instead of going through the trouble of a more specific motorcycle/tricycle classification and corresponding tests.
Here in the Philippines, the Metropolis is classified as a "scooter" to simplify your licensing requirement—and possibly to avoid confusing enforcers who understand "tricycle" to mean the type we use for short commutes. Anyway, no one's going to confuse the Metropolis for a pantra.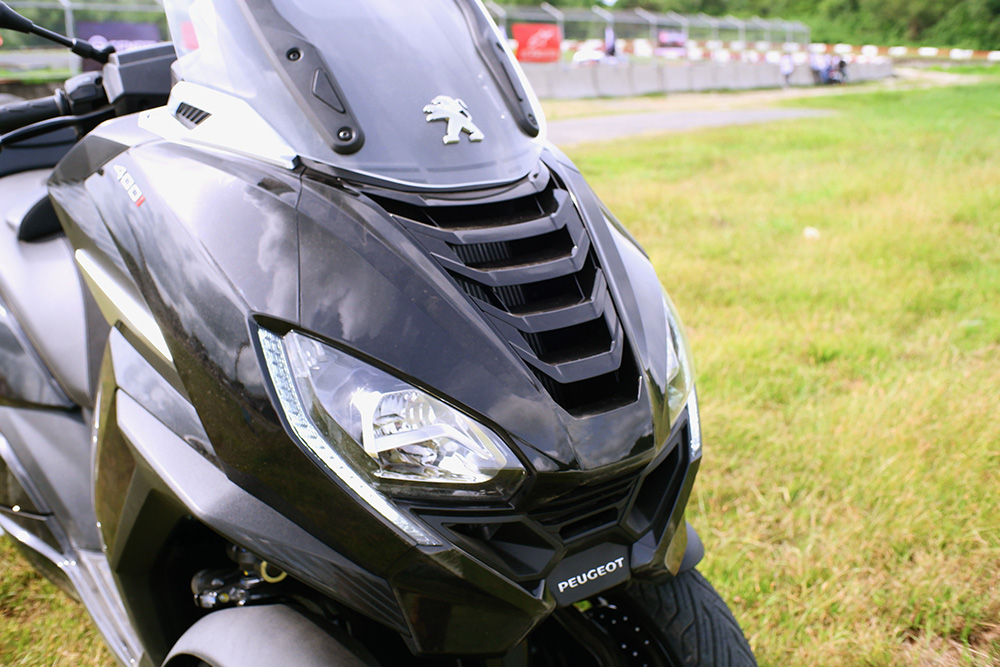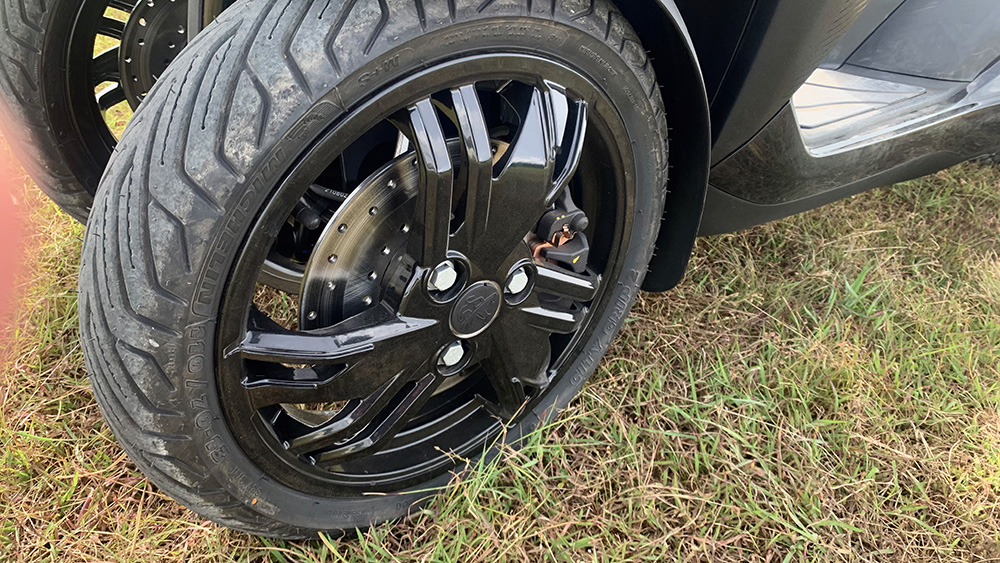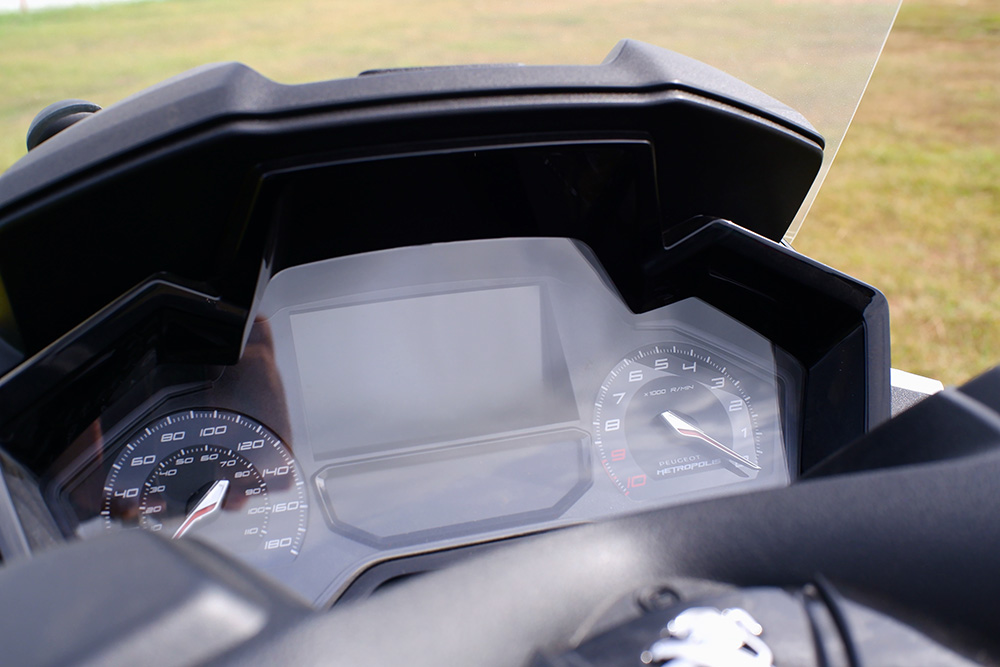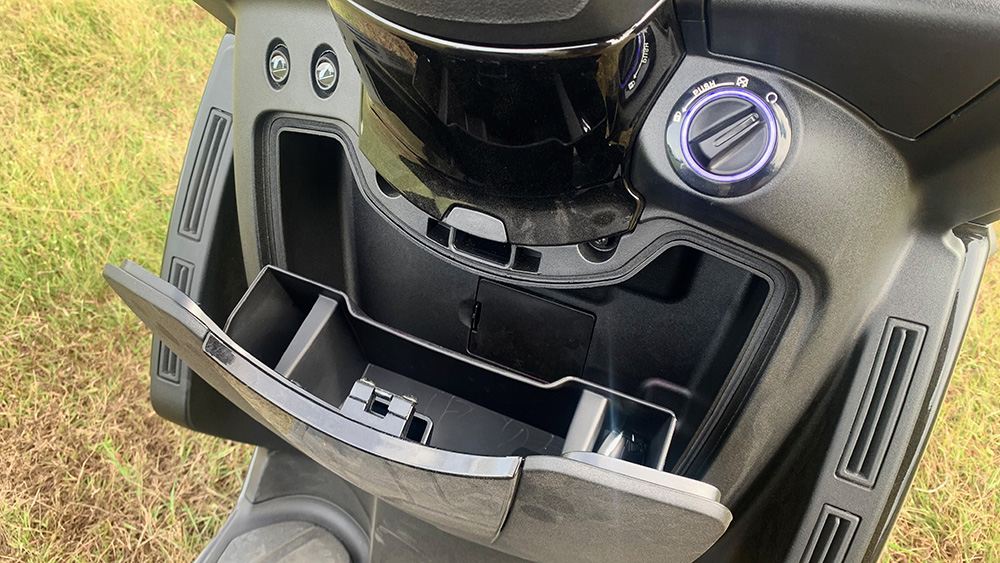 Aside from the intriguing mechanical layout, it wears stylish bodywork that stands out in a Skyway traffic jam. Peugeot's signature floating grille is flanked by large, oblique LED headlamps. A big, adjustable windscreen helps shield you and your pillion rider from the wind, and the seats are thickly padded and shaped for long rides. The seats even have a small backrest for some lower back support. Storage compartments in front and under the seat should be enough for short rides, but if you're going on a road trip, a "Station Wagon" version (P699,900) with a 75L top case and a full pillion backrest is available.
The black, multi-spoke alloy wheels add a touch of sportiness.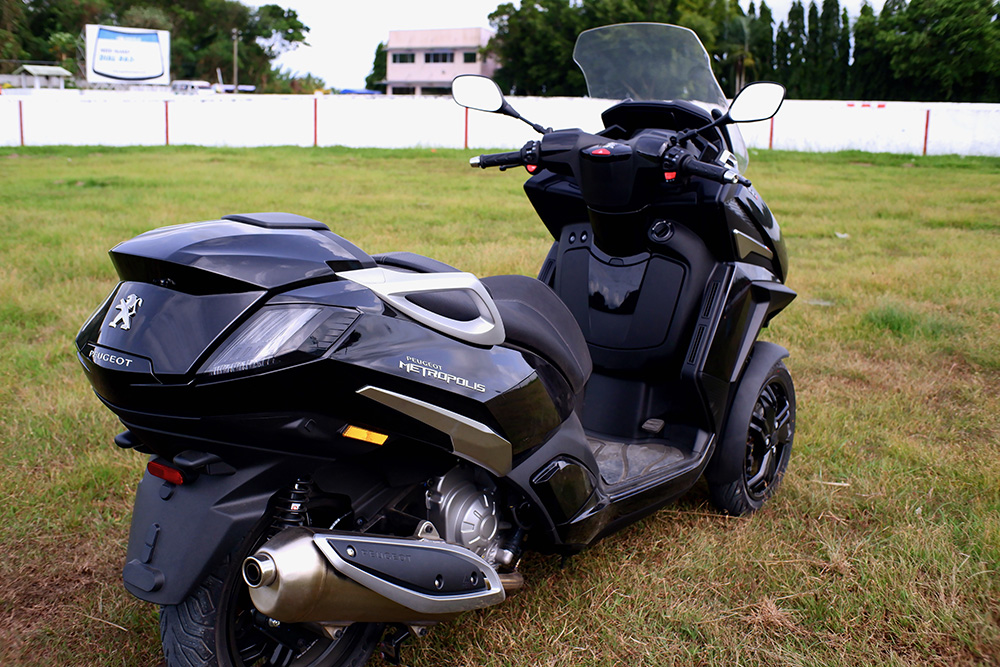 A switch on the right grip pod lets you lock the front wheels from tilting over, and there's an electric parking brake as well. A short test ride reveals that the Metropolis's relatively high moment of inertia takes some getting used to once you've started a lean, but once you learn to trust the added mass and the grip from the front end, it does feel…different.
Hopefully, we'll get to test a Metropolis for an extended highway and twisty-road run to see how it really stacks up against conventional scooters.